Walnuts not only pair well with a variety of dishes but are also packed with essential nutrients and antioxidants. They're the perfect addition to trail mix, pancakes, banana nut bread, or as a grab and go snack, but what if you're on a low-carb diet?
Nuts and seeds are among the most versatile of all whole foods. In addition to being ground into nut or seed butters, they can be chopped into salads, blended into smoothies, or thrown into brownie batter.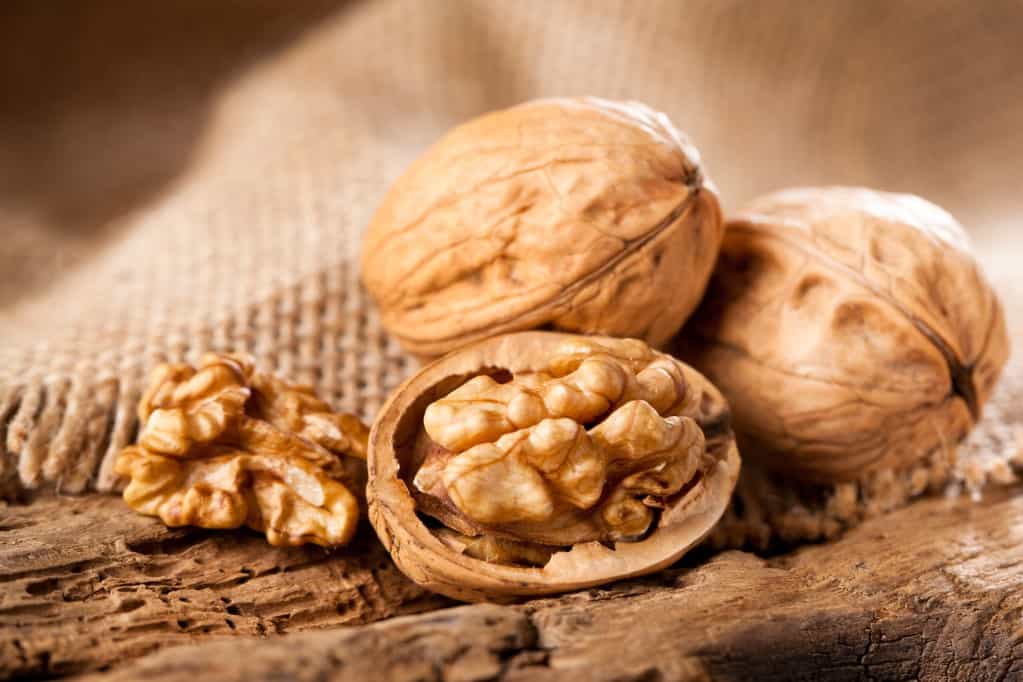 Their macronutrients and health benefits make them the perfect snack. However, not all seeds and nuts are suitable for the keto diet.
Whether you are an experienced keto dieter or just beginning your low-carb journey, the key to your success is identifying the best nutrient dense low-carb foods.
In this guide, we will determine if the macros of walnuts align with a keto lifestyle. We will identify the carb content of walnuts, outline their nutritional content, explore the health benefits of walnuts, and provide you with a list of keto diet approved nuts.
Are Walnuts Keto Friendly?
Yes, walnuts fit perfectly in the keto lifestyle. They are a great addition to your keto diet because they are low in carbohydrates and rich in healthy fats. With just 1.98 grams of net carbs per ounce, walnuts are a fantastic choice for anybody watching their carb intake.
They can be enjoyed as a satisfying snack or a perfect ingredient in low-carb treats, such as keto fudge or keto brownies.
But just like with other keto-friendly nuts, such as macadamia nuts or Brazil nuts, you need to be aware of the appropriate serving size to maintain ketosis.
Carbs in Walnuts
There aren't many carbs in walnuts. They are low in carbs and high in healthy fats, so they are an excellent choice for anyone following a low-carb diet.
The USDA states that an ounce of walnuts has 3.88 grams of carbohydrates and 1.9 grams of dietary fiber.
Therefore, there are only 1.98 grams of net carbs per ounce (28g) of walnuts. One ounce is equivalent to about 14 halves. Because of their protein content (4.31 grams of protein per ounce) and high fat content, walnuts are an excellent choice for keeping cravings at bay.
A cup of walnuts (50 halves) has 14 grams of carbs, 7 grams of dietary fiber resulting in 7 g net carbs.
Nutritional Information of Walnuts
Walnuts are a common variety of tree nuts that are consumed in many parts of the world for their unique texture and robust nutritional profile. According to USDA one ounce of walnuts (28.35 grams) contains:
Calories: 185 kcal
Protein: 4.31 g
Fat: 18.5 g
Total carbs: 3.88 g
Fiber: 1.9 g
Minerals & vitamins
Calcium: 27.8 mg
Phosphorous: 98.1 mg
Potassium: 125 mg
Magnesium: 44.8 mg
Folate: 27.8 µg
Selenium: 1.39 µg
Lutein + zeaxanthin: 2.55 µg
As you can see, walnuts are perfect for a high-fat diet like keto.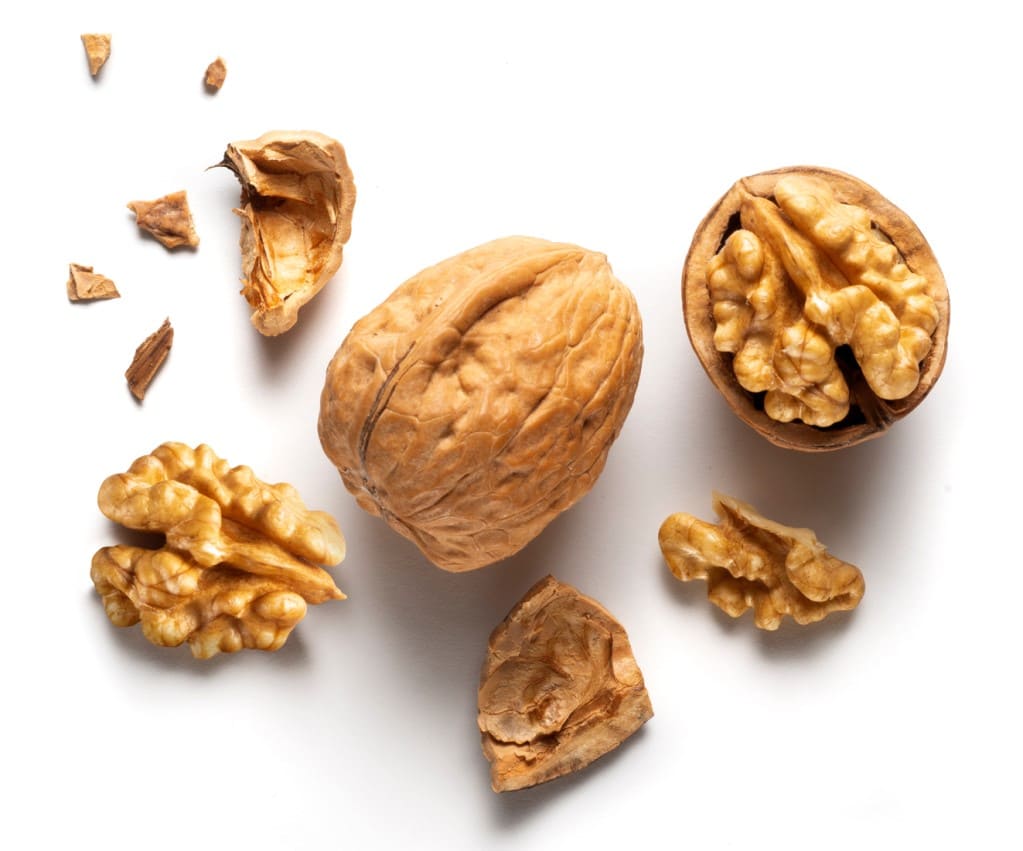 Health Benefits of Walnuts
Nutrients in walnuts, particularly the macronutrients, have been linked to many health benefits including the following:
Heart Health - Walnuts are a great source of healthy fats known as alpha-linolenic acid (ALA), omega-3 fatty acids that have been linked with a lower risk of inflammation and heart disease. Walnuts help promote heart health by decreasing "bad" LDL cholesterol levels and may improve an individual's overall blood lipid profile.
Help with weight loss - A study published in 2017 indicated that when compared with placebo, participants demonstrated healthier food choices after consuming a smoothie containing 1.75 ounces of walnuts for 5 consecutive days.
The study indicated that an increased activation of the insula region of the brain was observed with dietary walnut supplementation, and that this may positively affect food choices by improving impulse control when presented with "highly desirable food cues."
May reduce inflammation - The antioxidant content of walnuts is higher than that of any other nut. Walnuts are rich in polyphenols, which are plant-based phenols with antioxidant properties, and vitamin E. High levels of arginine and magnesium, two nutrients that have been demonstrated to lessen inflammation, are also present in walnuts.
May reduce the risk of some cancers - Ellagitannins are one type of polyphenol known to be abundant in walnuts. In the stomach, ellagintannins can be changed into urolithins. In addition to their strong anti-inflammatory qualities, uricolithins have been demonstrated to offer protection against breast and prostate cancer.
Improve reproductive health - Walnuts have been demonstrated to improve male reproductive health. According to research, eating walnuts may assist in increasing sperm health by minimizing oxidative damage.
Supports healthy aging - A balanced diet rich in walnuts may help maintain your ability to perform physical tasks as you age, such as walking and performing self-care activities. Walnuts are packed with essential vitamins, minerals, and plant compounds that support overall physical performance.
Improves brain function - Consuming up to 2 ounces of walnuts 5 days per week as a dietary nutritional intervention may positively affect cognitive function. This is related to the reduction of oxidative stress and inflammation in the body which protects against age-related cognitive decline and dementia.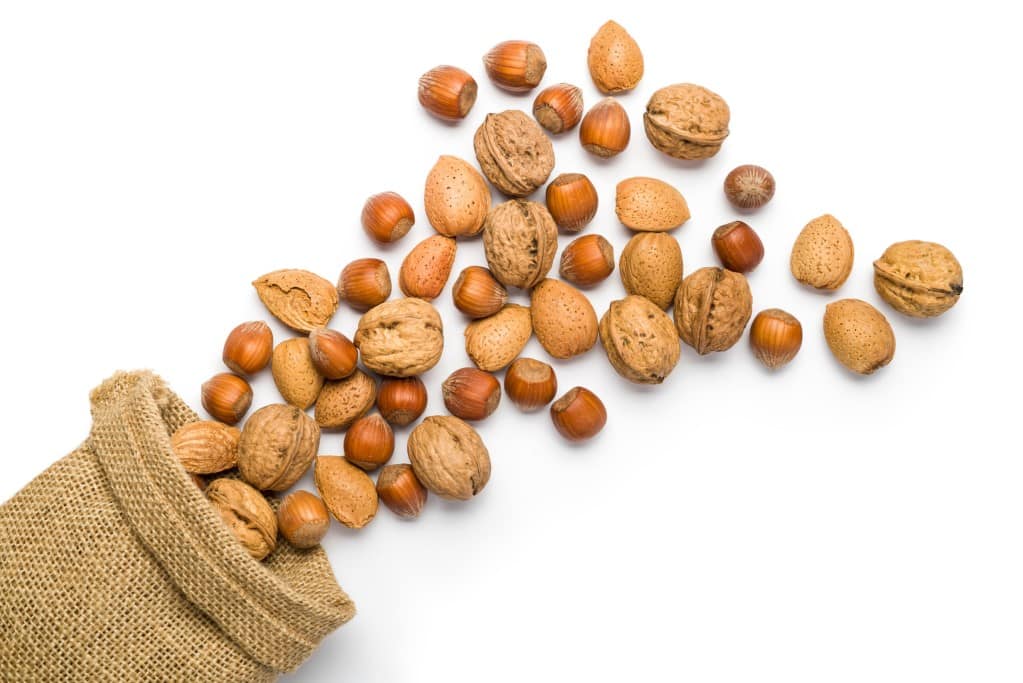 Keto Diet Nuts Chart
For those on a ketogenic diet, knowing which are the best nuts that align with your low-carb lifestyle is essential. Here's a list of nuts ranked by their grams of net carbs per 1 ounce serving size for you to consider:
| | | | | | |
| --- | --- | --- | --- | --- | --- |
| Nut | Net Carbs | Carb | Fiber | Protein | Fats |
| Pecans | 1.22 g | 3.94 g | 2.72 g | 2.6 g | 20.4 g |
| Brazil nuts | 1.40 g | 3.52 g | 2.12 g | 4.05 g | 19 g |
| Macadamia nuts | 1.47 g | 3.91 g | 2.44 g | 2.24 g | 21.5 g |
| Hazelnuts | 1.98 g | 4.73 g | 2.75 g | 4.25 g | 17.2 g |
| Walnuts | 1.98 g | 3.88 g | 1.9 g | 4.31 g | 18.5 g |
| Peanuts | 2.15 g | 4.56 g | 2.41 g | 7.31 g | 13.9 g |
| Almonds | 2.58 g | 6.12 g | 3.54 g | 6.01 g | 14.1 g |
| Pine nuts | 2.66 g | 3.71 g | 1.05 g | 3.88 g | 19.4 g |
| Pistachios | 5.01 g | 7.93 g | 2.92 g | 5.73 g | 12.8 g |
| Cashews | 7.66 g | 8.56 g | 0.9 g | 5.16 g | 12.4 g |
| Chestnuts | 10.61 g | 12.91g | 2.3 g | 0.69 g | 0.6 g |
Ways To Include Walnuts In Your Keto Diet
You may include walnuts in your keto diet in a variety of ways. They can be eaten on their own as a healthy snack or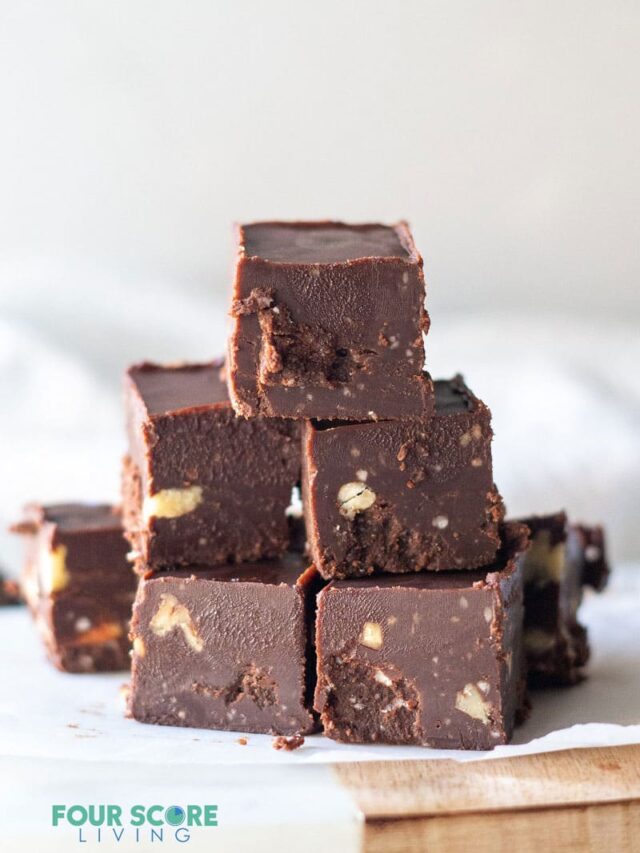 How many Walnuts to eat on Keto?
A one ounce serving, approximately 12 to 14 walnut halves, is the appropriate daily serving to align with a ketogenic diet.
Walnuts, like most nuts, contain phytic acid. High walnut consumption can lead to gastrointestinal issues. Phytic acid may also inhibit absorption of iron, calcium and zinc.
Rotating low-carb nuts, such as pecan nuts, Brazil nuts, macadamia nuts and walnuts, throughout the week ensure you are consuming a variety of nutrients. This allows you to take full advantage of the benefits that low carb nuts have to offer.
Studies indicate "activating" nuts by soaking them in water, or a water and salt solution creates only minimal changes in the bioavailability (absorption) of their nutrients. However, fans of consuming "activated" nuts report an ease of consumption and preparation of specific recipes when using soaked nuts.
FAQs
Are Candied Walnuts Keto?
No, store bought candied walnuts don't fit the keto diet unless they are made with using a keto-friendly sweetener. The coating of sugar or honey on candied walnuts contributes a substantial amount of carbohydrates to the nuts.
The USDA reports that one ounce of candied walnuts has more than 10 grams of carbohydrates, making them unsuitable for those following a ketogenic diet.
Try our Keto Candied Walnut recipe below for a delicious, crunchy sweet treat with a hint of salt.
Is Walnut Flour Keto-Friendly?
Yes, walnut flour can be part of the keto diet. It's a low-carb flour substitute that's high in protein and healthy fats. It is also gluten free, which makes it a fantastic choice for anyone who has a gluten sensitivity or celiac disease.
The Wrap-Up!
To sum up, walnuts are an ideal choice for anyone following a keto diet. Walnuts are low in carbohydrates, high in essential nutrients, and a good source of healthy fats. This superfood may also support weight loss and assist in improving overall health.
As with any food, moderation is the key to a healthy lifestyle. It is recommended to enjoy walnuts in one ounce servings and rotate them with other low carb nuts, to achieve optimal nutritional benefits.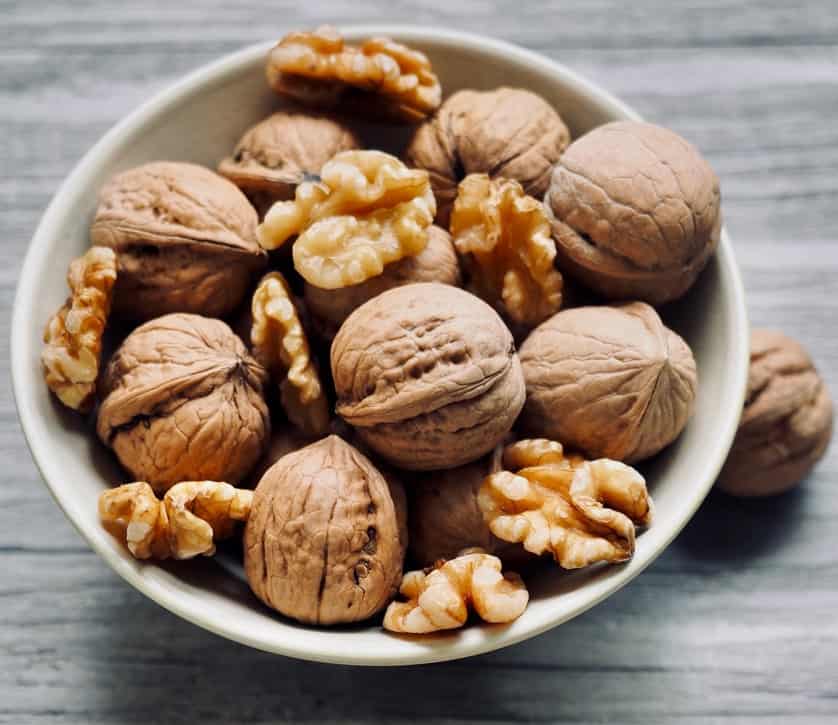 More articles you may like:
We hope you enjoyed reading this article. Please help us out by leaving a quick review and star ★ rating below.
LET'S GET SOCIAL, you can follow Four Score Living on Pinterest. You can also leave a comment below if you have any questions.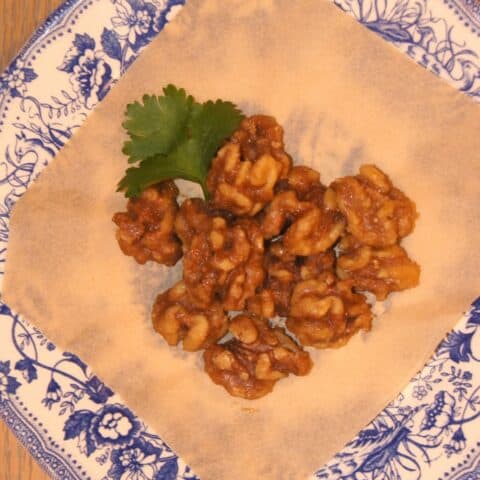 Keto Candied Walnuts
Additional Time:
10 minutes
This classic keto candied walnuts recipe is easy to make with only 5 ingredients. These keto candied walnuts make the perfect gift.
Ingredients
¼ teaspoon salt
¼ teaspoon ground cinnamon
1 cup walnuts halves
Instructions
Combine all ingredients except the walnuts in a small to medium sized skillet and cook over medium heat for 1-2 minutes or until the granulated sweetener dissolves and the mixture is bubbling.
Add the walnuts and cook for an additional 3-4 minutes, stirring to coat the pecans in the keto candy glaze.
Remove from the heat, and spread the walnuts out on parchment paper to let the walnuts cool completely.
Notes
The walnuts will be sticky but they will harden as they cool.
You can double or triple this keto candied walnuts recipe, if needed. Use a larger skillet.
You can use your nut of choice to make keto candied nuts.
Add a pinch of cayenne pepper for a spicy kick, or use pumpkin spice in place of the cinnamon for a different spin.
Store your keto walnuts in an airtight container for up to 3 weeks at room temperature or up to 3 months in the freezer.
These make a great gift! Wrap up servings in small jars or decorative bags for holidays or other occasions.
Nutrition Information:
Yield:

8
Serving Size:

1
Amount Per Serving:
Calories:

104
Total Fat:

9g
Saturated Fat:

1g
Trans Fat:

0g
Unsaturated Fat:

7g
Cholesterol:

0mg
Sodium:

69mg
Carbohydrates:

4g
Net Carbohydrates:

3g
Fiber:

1g
Sugar:

5g
Protein:

2g
The nutrition information for this recipe is an approximate total per serving. Please double check the nutrition information for your exact ingredients and brands.