We've rounded up a list of mouthwatering chicken recipes from easy weeknight dinners to that perfect dish for special occasions. From comfort food to fresh, healthy, and low carb cuisine we have them all - and don't forget the dipping sauces!
We're sharing a curated list of simple and delicious chicken recipes. Prepare to please everyone at your table, as many of these recipes align with a gluten free and keto lifestyle.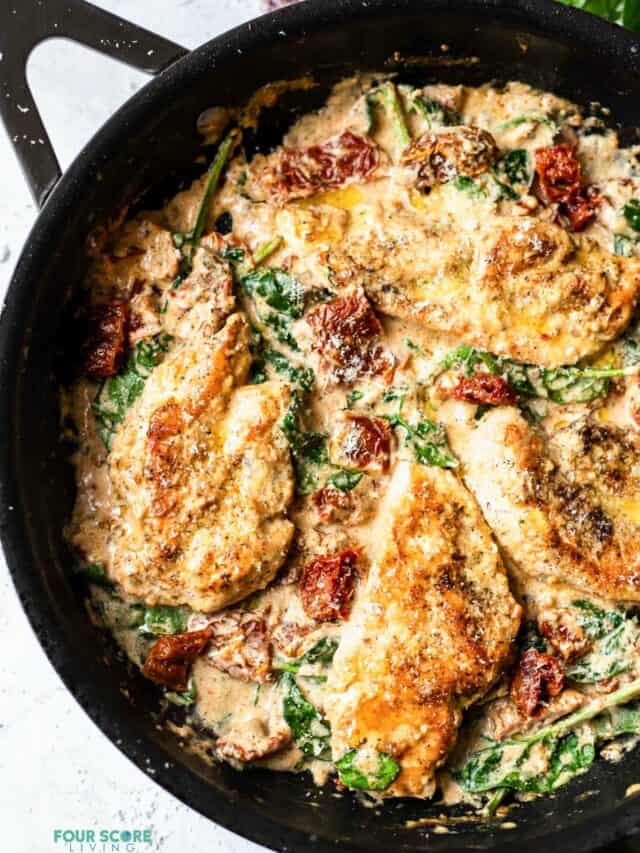 If you're looking for fresh dinner ideas, planning for an upcoming occasion, or ready to begin preparing some delicious meals at home, read on for a mix of chicken recipes that will satisfy every palate.
Best Chicken Recipes
Easy Marry Me Chicken: This fan-favorite dish is creamy, tangy, savory, and so simple to make, be careful, you might get a proposal! With only 5 net carbs per serving, this comforting dish is keto approved.
Chicken Fritta: An authentic dupe of Olive Garden's Chicken Fritta, this dish has an incredible flavor profile with both parmesan and asiago cheeses blended with the texture and crunch of the breadcrumb coating. Serve with salad, vegetables, or pasta to create your own Italian feast.
Keto Chicken Bacon Ranch Casserole: This Keto Chicken Bacon Ranch Casserole is the perfect, low-carb comfort meal. It's cheesy, creamy, full of healthy protein, and is an easy way to feed the whole family with minimal effort.
Keto BBQ Chicken Casserole: This cost-effective dish offers a fusion of tangy BBQ sauce, creamy cheese, and the crunch of bacon. This isn't just another dish; it's a unique blend of taste and keto friendly cuisine with only 5 net carbs per serving.
Roasted Garlic Clove Chicken: A savory recipe from Bear Naked Food, this is a low carb one-skillet dish that will please all the butter and garlic lovers out there!
Air Fryer Chicken Fries: A perfect dish for those looking for a crisp, delicious, comfort food, these homemade Air Fryer Chicken Fries are excellent for dipping into your favorite sauces. Honey mustard dipping sauce recipe included. A perfect finger food for all ages!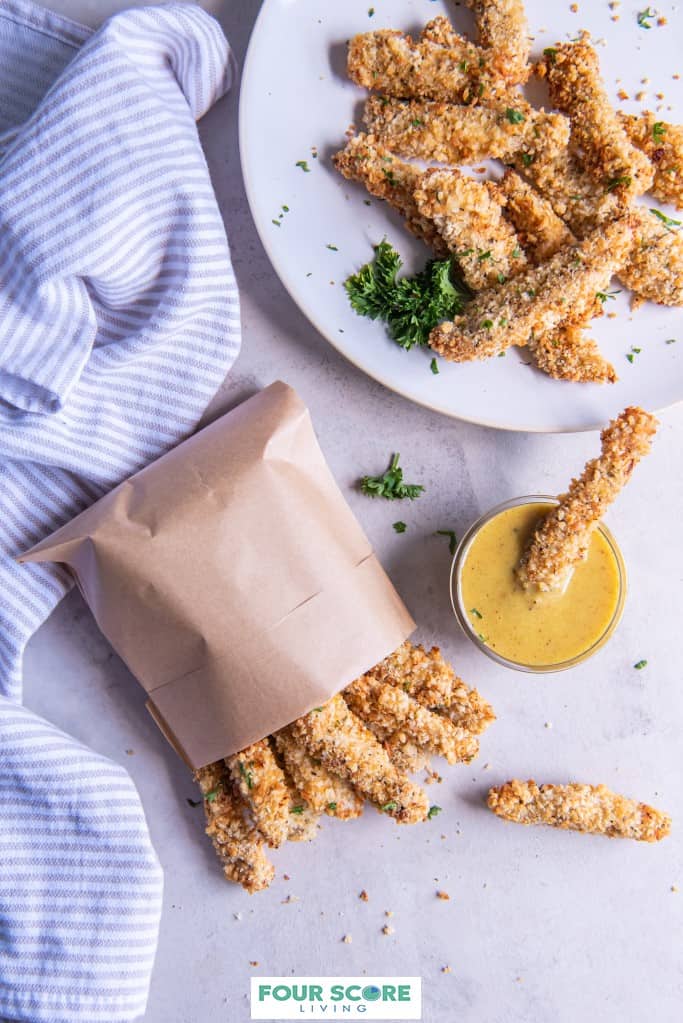 Easy Chicken Paillard: Tender and flavorful, you can enjoy restaurant quality Chicken Paillard in under 30 minutes with this simple Chicken Paillard recipe. The chicken cutlets are perfectly tender and cooked in a silky, buttery caper sauce.
Keto Chicken Salad: With only 1 net carb per serving, this easy keto chicken salad recipe uses just a handful of flavorful ingredients and it's simple to make. A great way to reinvent left over chicken!
Keto Chicken Parmesan: Tender chicken cutlets are breaded with keto crumbs and pan-fried before being baked to perfection, topped with plenty of mozzarella cheese and marinara sauce. Enjoy Keto Chicken Parmesan with zucchini noodles to create an amazing low-carb Italian meal.
Keto Fried Chicken: Crispy, flavorful Keto Fried Chicken is a delicious and satisfying low carb dish. A breading of almond flour, crushed pork rinds, and special seasonings make this fried chicken rival any restaurant version. You can serve this to the whole family - nobody will notice that the carbs are missing!
Instant Pot Chicken Chili: This flavorful meal is perfectly spiced and loaded with tender veggies, and succulent chicken, yet the Instant Pot does all the work. Your family is sure to love this easy one-pot meal. For a low carb version swap the beans and corn for cauliflower rice, zucchini or green beans for a similar texture.
Easy Instant Pot Whole Chicken: This Instant Pot Whole Chicken is so simple to make and turns out juicy and delicious, every time. Tender chicken, seasonings, and juices, you're going to love cooking whole chicken in the instant pot. Feel free to enjoy as this dish contains only 2 net carbs per serving.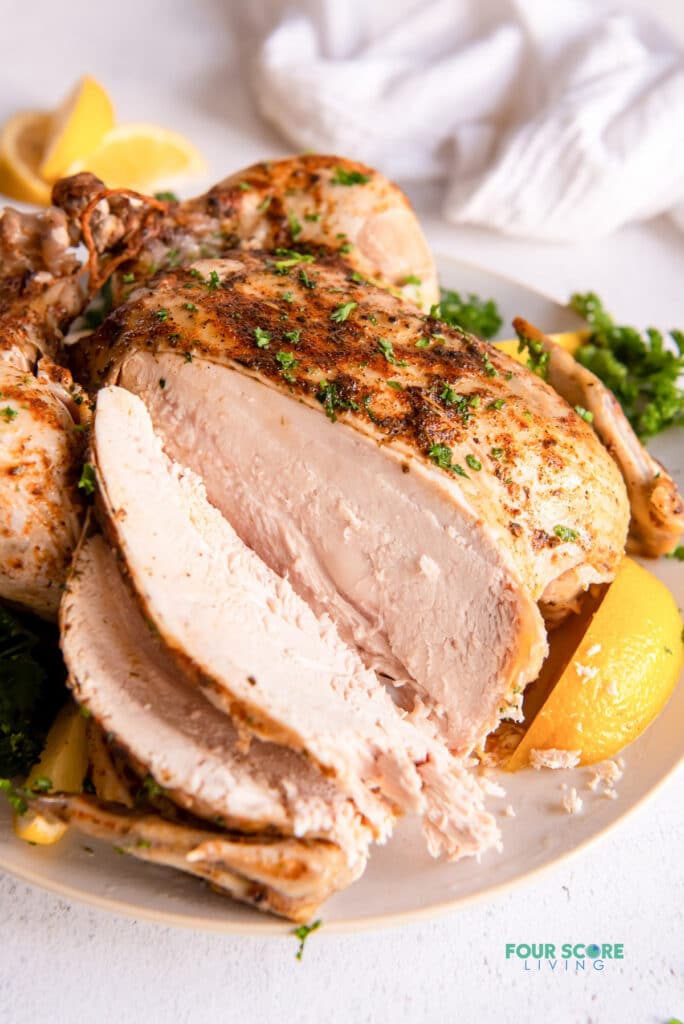 Instant Pot Shredded Chicken: This simple recipe is incredibly versatile and can be used for meals throughout the week. Pair this shredded chicken with your favorite spices and flavors in soups, salads, sandwiches, or a Mexican food-inspired feast. With zero grams of carbs per serving this dish is suitable to create a meal for everyone at your table!
Use your shredded chicken to create a Shredded Chicken Parmesan Sandwich from Yellow Bliss Road.
Instant Pot Chicken Legs: For perfectly tender chicken legs in under 30 minutes, look no further than this Instant Pot Chicken Legs recipe. These chicken legs are seasoned with a homemade spice blend using spices you probably already have in your kitchen.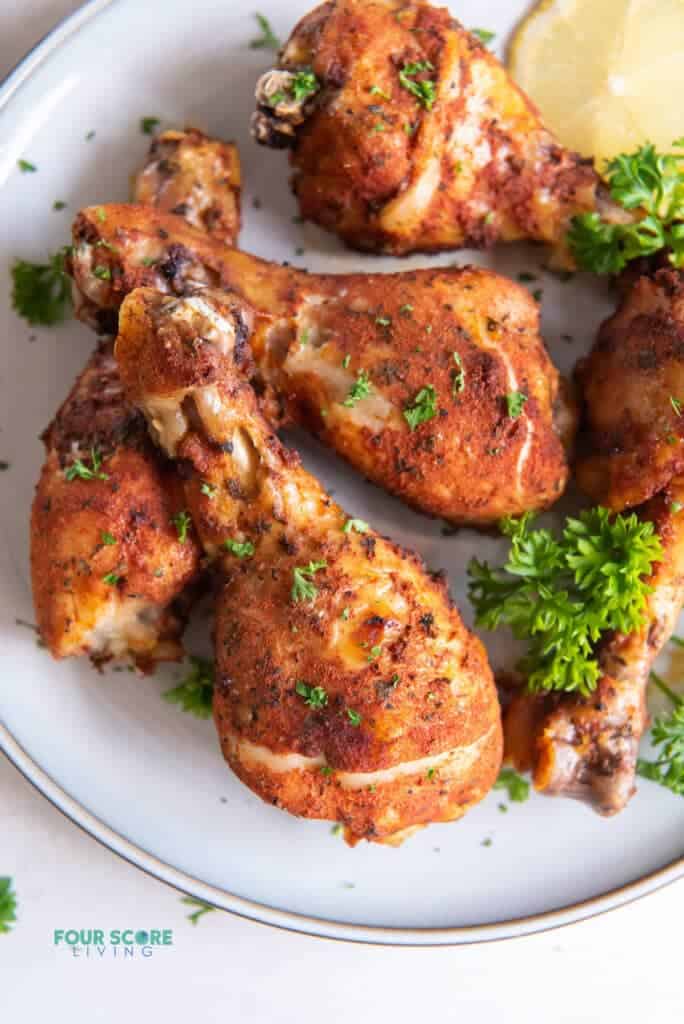 Easy Tuscan Chicken: This easy Tuscan Chicken Recipe is the perfect comfort meal for your family. It's easy to make and is full of flavor. Chicken breasts are seared with Italian spices and then cooked in a delicious cream-based sauce. With 6 grams of net carbs per serving this is a keto friendly dish.
Chicken and Brussel Sprouts: Chicken and Brussel Sprouts, plus a few other simple ingredients, create an easy sheet pan chicken dinner that is delicious, flavorful, and quick. A simple, economical, and low carb weeknight meal with only 4 net carbs per serving.
Keto Chicken Wings: Crispy, savory, and satisfying, these keto chicken wings deliver a perfectly balanced flavor profile. This dish is easy to make as an appetizer or a main course.
Keto Buffalo Chicken Dip: Full of flavor with only a handful of ingredients, this Easy Keto Buffalo Chicken Dip is any the perfect keto dip or appetizer. We use an Instant Pot but slow cooker and stove top directions are also included in this recipe.
Keto Chicken Fried Steak: Coated in a crispy Parmesan and pork rind crust and smothered in sausage gravy, you won't believe how savory and satisfying this chicken fried steak turns out!
French Onion Chicken: This recipe from Mother Thyme is a trip to Paris in a bowl. The chicken paired with a classic French onion soup recipe makes a complete and deliciously unique meal.
Safety with handling chicken is important, so check out our post on how long chicken can sit out to plan ahead for prep with your next chicken meal.
Also, check out our Ground Beef Recipes, Keto Side Dishes, Keto Crock Pot Recipes, and Keto Recipes for more fresh ideas and indulgent desserts, such as Keto Chocolate Cake and Biscoff Cheesecake.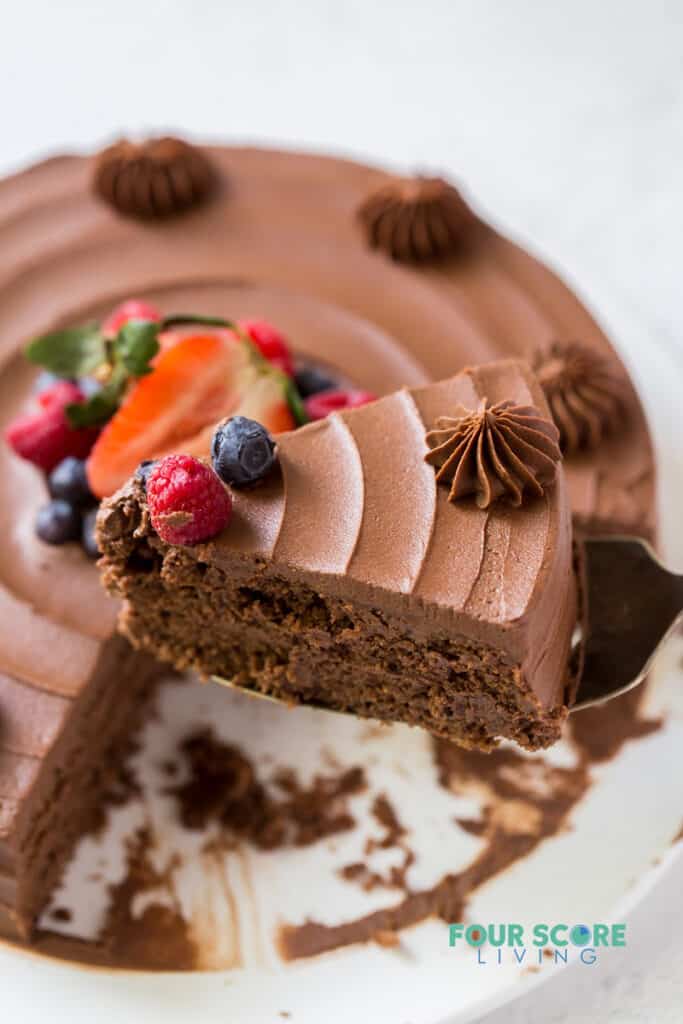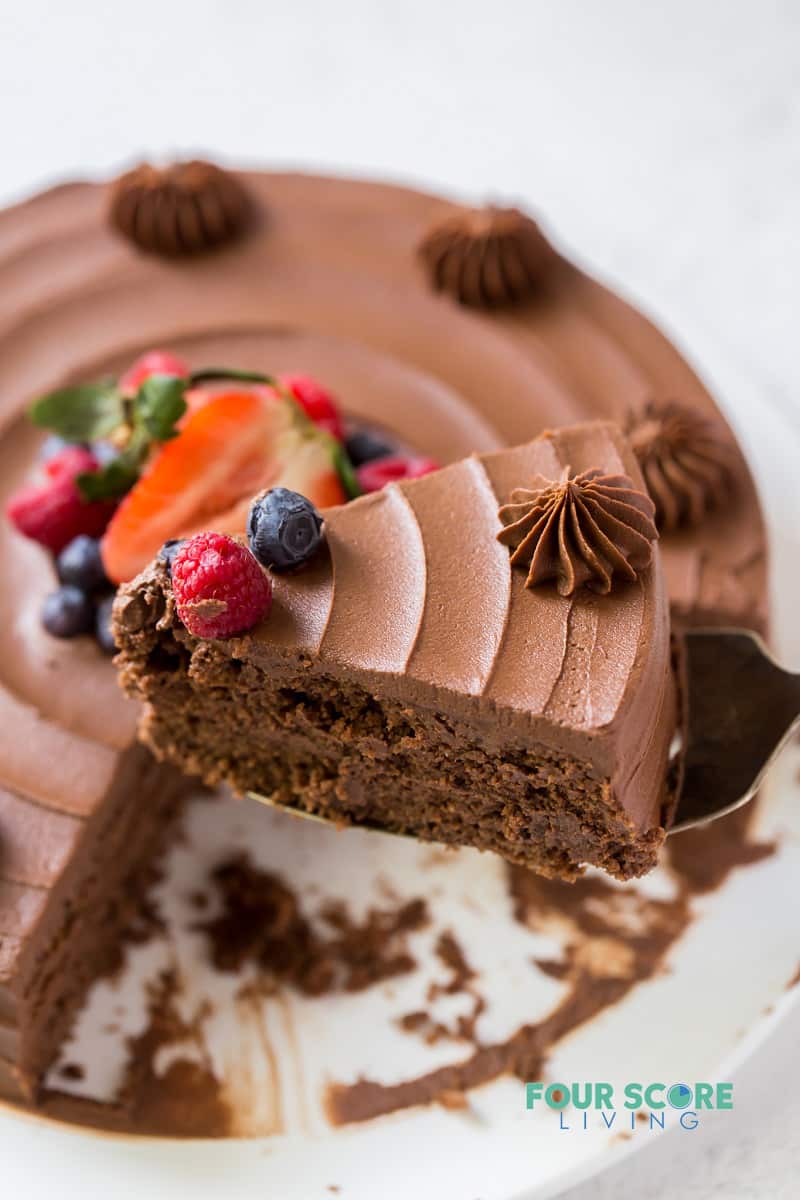 We hope you enjoyed reading this article. Please help us out by leaving a quick review and star ★ rating below.
LET'S GET SOCIAL, you can follow Four Score Living on Pinterest. You can also leave a comment below if you have any questions.