Churning out meals can sometimes feel like a never-ending task, that is why we have curated a list of 21 recipes that are delicious, easy to make, and ready in 30 minutes or less.
Read on for recipes to satisfy every palate and ingredients to align with any lifestyle! In addition to comfort food splurges, you will find recipes for keto, low carb, gluten free, dairy free, and vegetarian dietary preferences. Even many of the "splurge" recipes include a low carb option.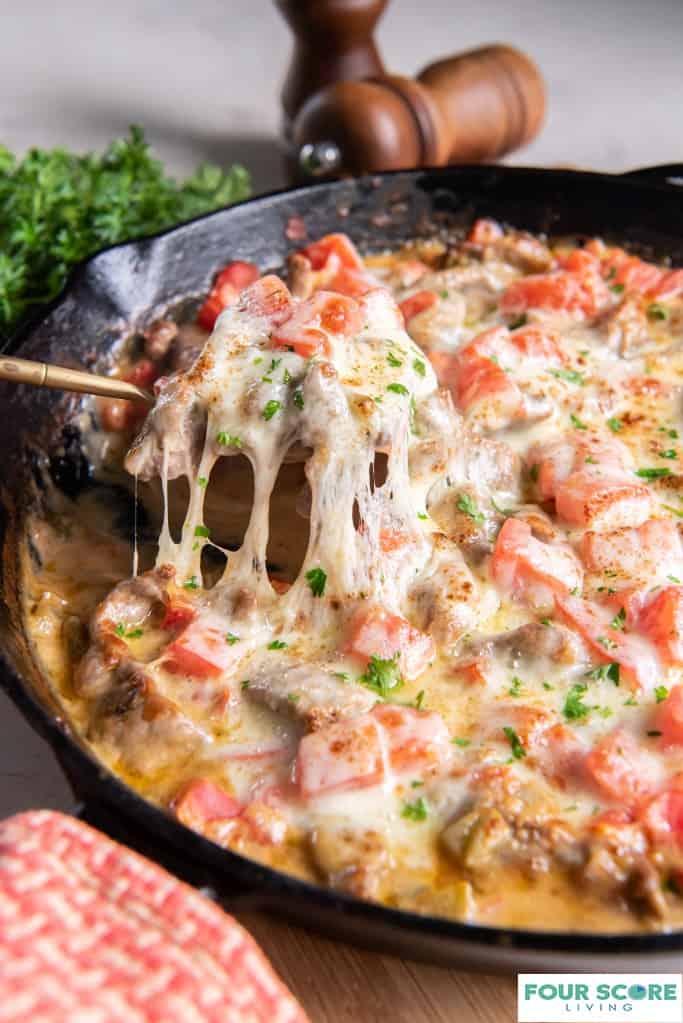 Delicious Meals in 30 minutes or less
Philly Cheesesteak Casserole with Steak: A low carb version of the classic Philly cheesesteak that is meaty, cheesy, and packed with flavor. This versatile one pot dish is easy to prepare and delicious to serve.
Low Carb Meatballs (Keto Meatballs): Low Carb Keto Meatballs that are tender, flavorful, and use minimal ingredients. You are going to love how quickly these keto meatballs come together.
Low Carb Meatloaf: A no-fail low carb meatloaf recipe that is easy to make, packed with flavor, and comforting any night of the week. This keto meatloaf has a dairy-free option.
One-Skillet Lasagna: Perfected by Taste of Home, this one pot dish can be customized with your preferred meats and cheeses or as a vegetarian dish.
Ravioli and Mushroom Skillet: Tried and tested by bon appetit, this ravioli and mushroom recipe yields a gorgeous creamy dish that will melt in your mouth! Layered with crispy fried onions, you will love this taste and texture combination.
Keto Shrimp Scampi: Tender shrimp in a buttery sauce, this low-carb meal is quick and easy to prepare with simple ingredients. Served in a white wine garlic butter sauce and topped with Parmesan cheese, this delicious Keto Shrimp Scampi is packed with flavor.
Keto Chaffle: Delicious when served sweet or savory, you will love this easy Keto Chaffle Recipe. With only 4 ingredients and a 3 minutes cook time, you can have this versatile dish that is perfect for any time of day. Pile with ham and cheese or layer with your favorite pizza toppings! You will love this satisfying, low carb chaffle.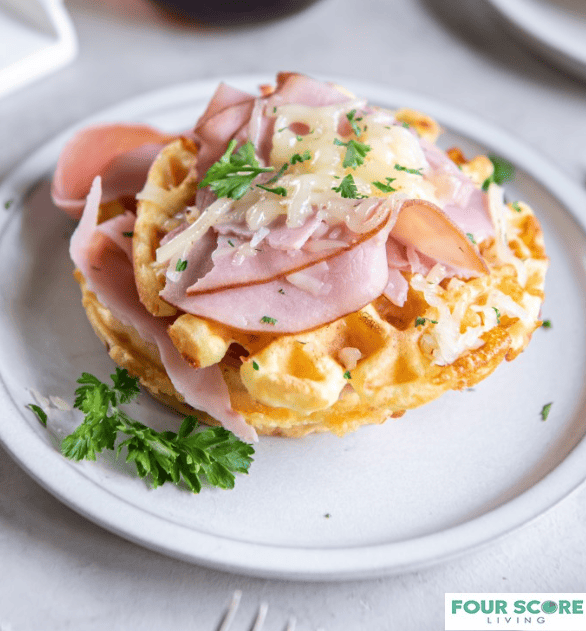 30 minute Turkey Chili: This recipe from the Food Network is prepared on the stovetop using a skillet. This one pot dish is hearty and flavorful and can be made with ground turkey, ground beef, or even with soy crumbles for a vegetarian meal.
Apple-Mustard Chicken Tenders: Tangy and sweet, this unique flavor combination from Taste of Home pairs beautifully with a salad or sauteed leafy greens.
Hot Sausage Cast Iron Skillet Pan Pizza: This Food Network recipe is a one pot take on a deep dish pizza. This skillet pizza is crispy, cheesey, and loaded with flavor.
Chicken Thighs with Shallots and Spinach: Simple, flavorful, and creamy this one pot dish from Taste of Home is naturally low carb.
Skillet Chicken Tortellini Alfredo: This rich and creamy dish sourced from the Food Network is a one pot meal of the ultimate comfort food. Grab a fork!
Keto BBQ Chicken Casserole: Tangy, cheesy, and packed with flavor, this one pot keto friendly meal is easy to make and delicious for the entire family. You will love serving this savory and satisfying dish to a hungry crowd.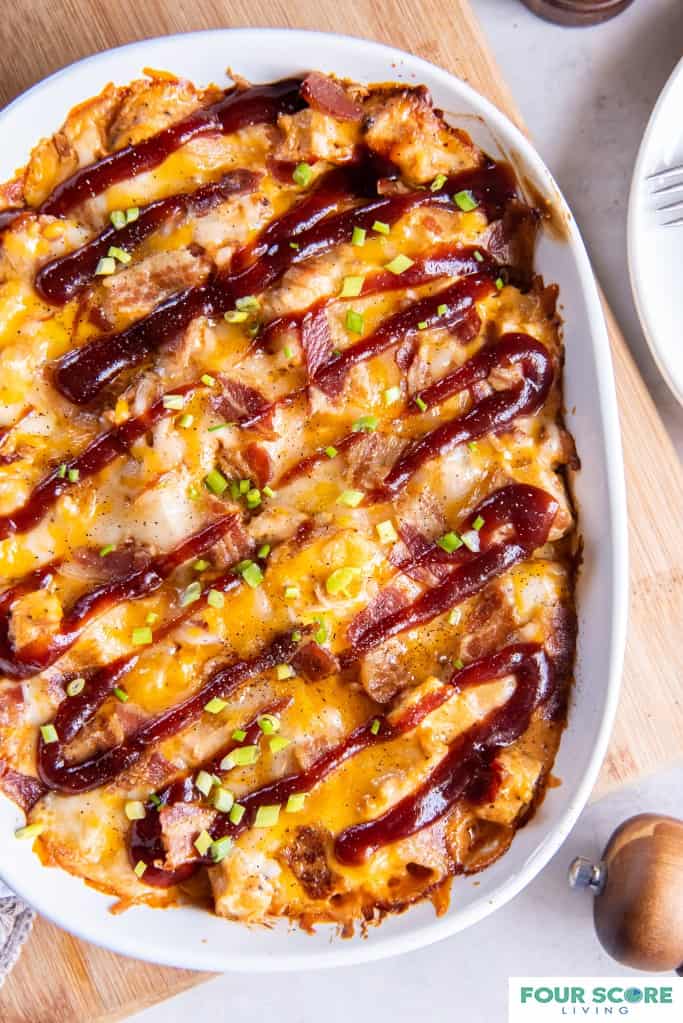 Lemon Mushroom Chicken: This recipe from Taste of Home pairs tender chicken breast with a lemon butter sauce for a delicious and bright flavor combination. Leave out the flour, or bread the chicken with keto bread crumbs for a low carb option.
Instant Pot Salmon: In less than 15 minutes from start to finish, prepare flavorful salmon fillets right in your Instant Pot! This Instant Pot Salmon recipe requires minimal prep work but yields deliciously flaky, delicate results.
Salmon Rice Bowl with Green Curry Creamed Spinach: Delicious and packed with nutrition, this colorful dish from bon appetite can be prepared dairy free and low carb by swapping out the cream for full fat coconut milk and the rice for cauliflower rice.
Broiled Tilapia Parmesan: So simple to make, naturally low carb, and gluten free, this crisp and delicious tilapia dish from Allrecipes is perfect with salad, sauteed vegetables, sliced avocado, and diced tomato, or your favorite side.
Dijon Crusted Fish: With a crisp breading and a tender flaky center, this quick and easy high protein meal is flavored with savory ingredients - Parmesan cheese, horseradish, and Dijon mustard deliver a complex flavor profile.
Easy Fish Tacos with Spicy Sauce: a dish from bon appetit, this easy fish tacos recipe is best prepared with flaky white fish such as tilapia or cod. Dry rub with a mix of hot and aromatic spices such as ground cumin, paprika, and cayenne pepper, these fillets are pan-seared until they get a deep, flavorful crust.
Grinder Salad: Ready in less than 15 minutes, this Grinder Salad recipe is a fresh and delicious way to enjoy all the flavors of a classic grinder sandwich but in salad form! This recipe is perfect for those looking for a lighter, healthier version of a beloved sandwich, without sacrificing any of the flavor.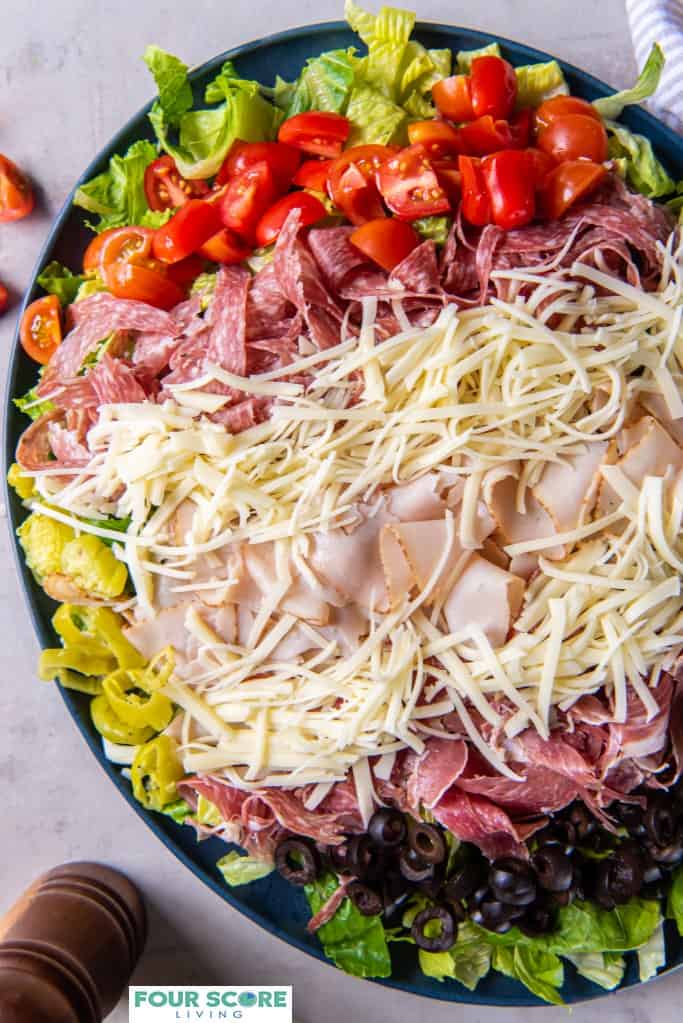 Big Mac Salad: A delicious version of the classic big mac sandwich, this Big Mac Salad is comfort in a bowl. Offering all of the flavors of a traditional big mac, this version is a healthy low-carb recipe without the bun. This gluten free, keto big mac salad is packed with protein and ready in just 15 minutes.
One Bonus Recipe!
Easy Marry Me Chicken: This dish takes 38 minutes to prepare, but it is such a fan favorite we could not leave it out. You will love this creamy, tangy, savory dish that is super simple to make.
We hope you enjoyed reading this article. Please help us out by leaving a quick review and star ★ rating below.
LET'S GET SOCIAL, you can follow Four Score Living on Pinterest. You can also leave a comment below if you have any questions.