Let's talk about keto crockpot recipes! We're sharing tips and tricks for making the best low carb crockpot recipes, keto slow cooker recipes, and low carb slow cooker recipes.
We're also including a collection of keto crockpot recipes from around the blogger-sphere.
Welcome to Four Score Living where we believe you can achieve and maintain a healthy lifestyle through 80/20 living - which means eight-twenty living. Today we're sharing some of our best keto crockpot recipes and low carb recipes, as well as some tips for cooking in a crockpot.
We will continue to add keto slow cooker recipes, as we find them. We hope you enjoy this list of low carb slow cooker recipes, and all the tips we are sharing.
Low Carb Crockpot Recipes
I purchased my first crockpot when I was 18, getting ready to move out on my own. It cost me $20 and I still have it. We use is every week and it still works perfectly. There's a low and high setting, and that's it. As soon as you plug it in, it's on.
Keto recipes are super simple to make and it's a great way to let the crockpot do all the work for you. Most of these keto crockpot recipes are made in the medium sized crockpots, but you can cut a lot of these low carb crockpot recipes in half if you have a smaller crockpot.
My crockpot is a 4 quart, but most slow cookers sold these days are 6 QT or 7QT.
If you're using a larger crockpot you can consider doubling the recipe or you can adjust the cooking time.
Crockpots are great for cooking easy recipes with limited work - which is great for those of us who lead busy lifestyles or who don't like to spend hours in the kitchen.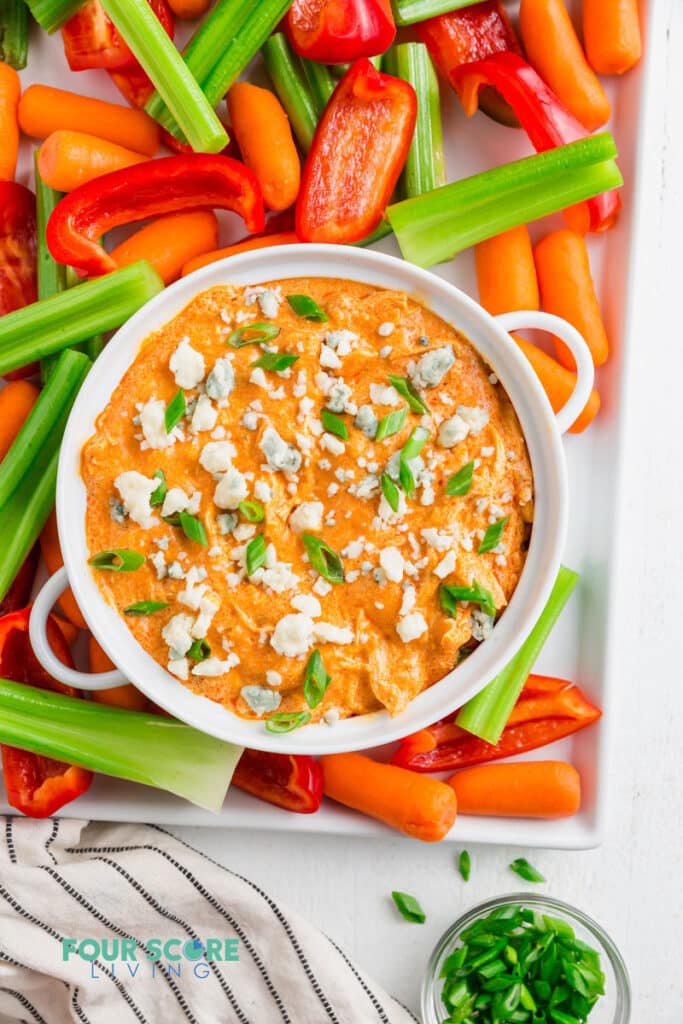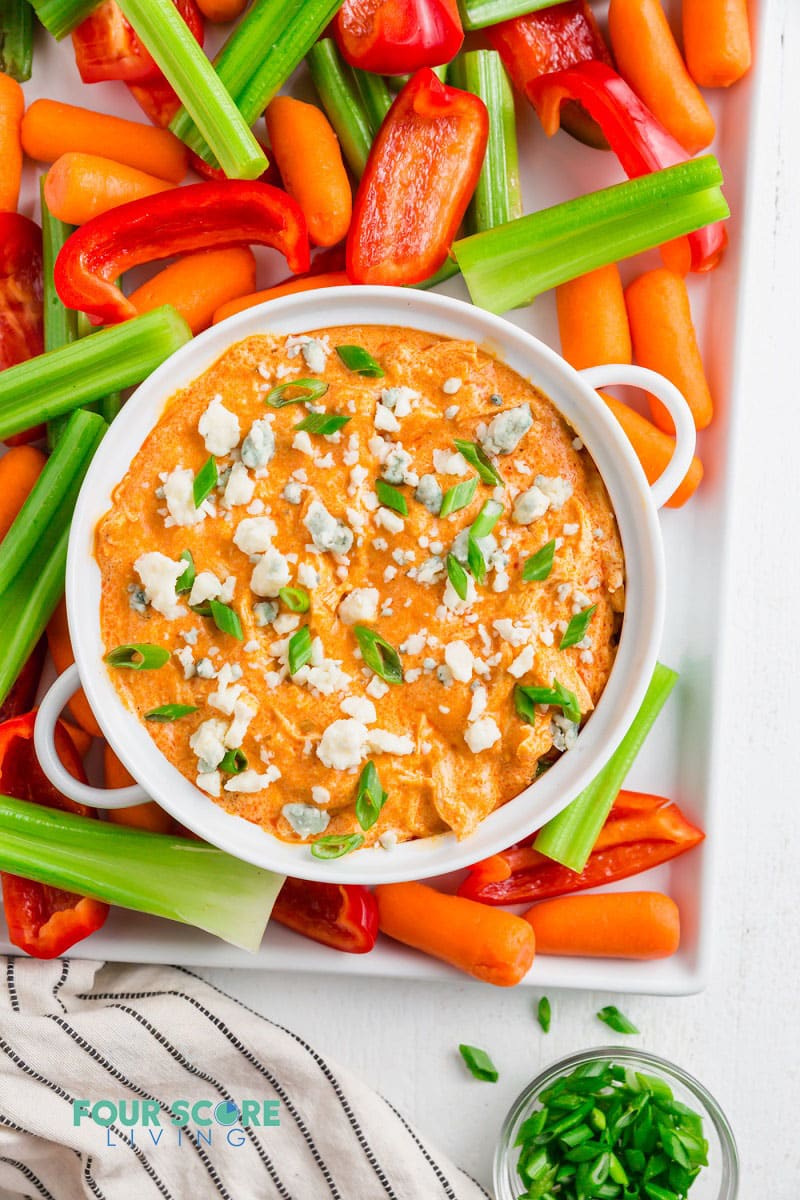 Keto Crockpot Recipes - Tips
Because keto recipes tend to use simple ingredients you don't typically need to make adjustments when using a slow cooker with keto recipes. Where you might need to make adjustments is if your keto crockpot recipes have either a sweetener or xanthan gum.
It's best to look for keto crockpot recipes and low carb crockpot recipes that have already been tested in the crockpot.
Tips on cooking with a slow cooker:
Prepping Ingredients - Prepare everything you need for your keto slow cooker meal the night before. Chop up the veggies, and meats, and measure out your spices. Keto slow cooker recipes should be easy enough that you can throw everything in the slow cooker the morning of, but prepping ingredients the night before will save even more time.
Picking the meat – Because slow cookers cook on a lower temperature for several hours, you don't need to purchase the most expensive cut of meat. Most cuts of meat will cook until tender.
Don't add oil – Unless you're cooking veggies, you don't need to add oil to most low carb crockpot recipes. The fat that is marbled throughout the meat will cook down, adding enough oil to the recipe. For veggies, limit the amount of oil added. If you need more fat, add it after you've plated the recipe.
Use xanthan gum to thicken sauces – If you'd like to thicken the broth or any of the liquid in the keto slow cooker recipes, consider adding some xanthan gum at the end, after it's done cooking. 1-2 teaspoons, depending on the volume of the recipe, should do fine. Start with 1 teaspoon, mix it with a little water, and add it to the slow cooker. Stir it and let it sit for 5-10 minutes, and stir again before serving.
Use the low setting – The lower the temperature, and the longer the cook time, the better. Use the low setting as much as possible to allow the meat to cook and the juices to mix.
Don't stir in between – Slow cookers release liquid, the circulates back down into the recipe, helping cook the foods and adding flavor. Try not to remove the lid or stir the contents.
Cooking keto recipes in a slow cooker:
If the recipe calls for 15-30 mins, cook for 1-2 hours on High or 4-6 hours on Low.
If the recipe calls for 30 mins to an hour, cook for 2-3 hours on High or 5-7 hours on Low.
If the recipe calls for 1-2 hours, cook for 3-4 hours on High or 6-8 hours on Low.
If the recipe calls for 2-4 hours, cook for 4-6 hours on High or 8-12 hours on Low.
This is a general guideline. Please always check the recipes for doneness, before serving. Also note that recipes with a lot of dairy do better when you add the dairy to the end. Again, check the recipes instructions before cooking.
Layering Ingredients when making Keto Crockpot Recipes
Certain ingredients tend to cook quicker than others. You should first and foremost always follow the recipe if they tell you which order to add the ingredients to the slow cooker.
If there are no specific instructions, and the recipe doesn't say to stir all the ingredients, we recommend adding any vegetables first, then meats, the finally the liquid and seasonings.
What is considered low-carb?
There is no strict definition of a low-carb diet. Typically, anything under 100 grams of carbs a day is considered low-carb. With the keto diet, many people stick to less than 20 grams of net carbs (carbs minus fiber), while some stick to 20 grams of carbs total (they don't do net carbs).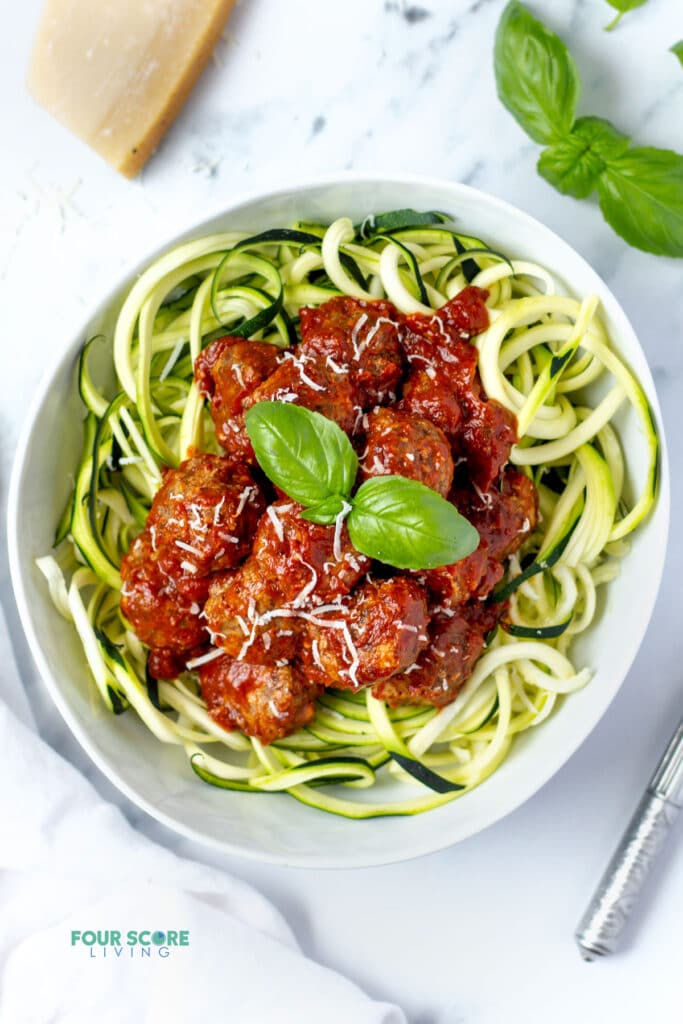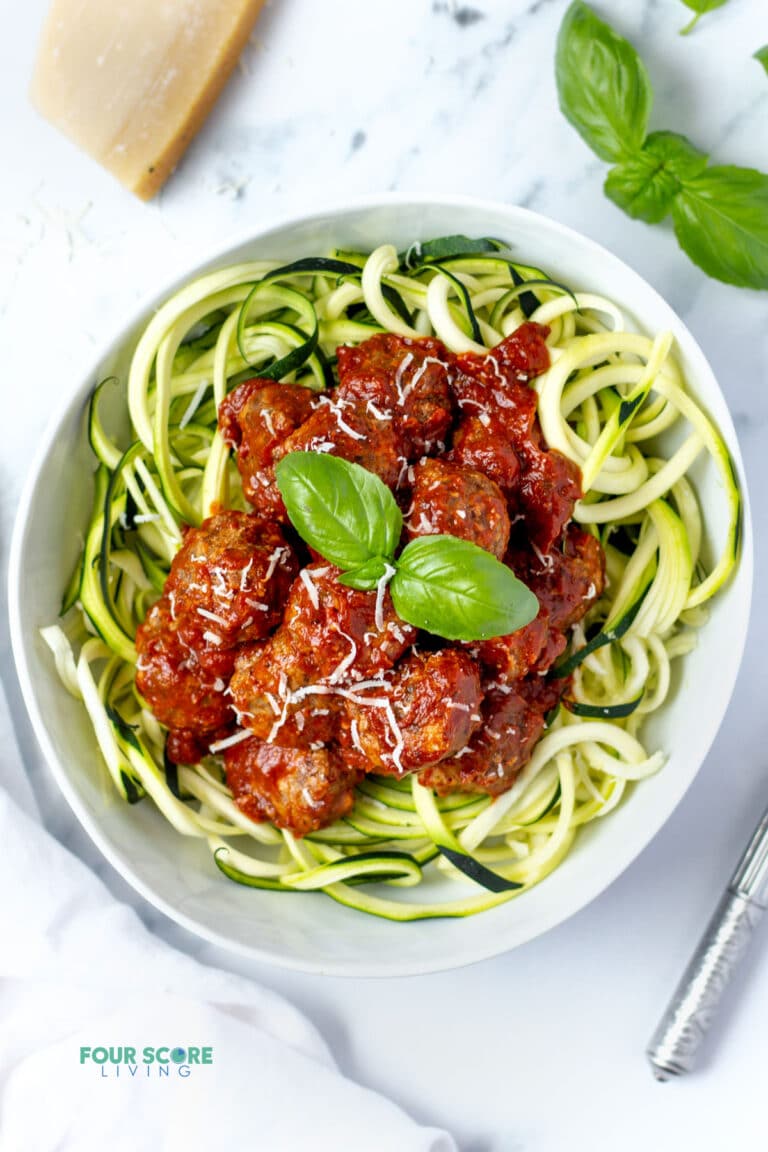 Low Carb Crockpot Recipes
Slow Cooker Chicken Cacciatore - This Slow Cooker Chicken Cacciatore is a simple recipe that is packed with flavor. It's healthy, filling and it uses simple ingredients. You can make this easy keto crockpot recipe for a weeknight dinner, or a special occasion.
Crack Chicken Chili - A creamy Crack Chicken Chili that's easy to make and uses only a handful of ingredients. This cream cheese chicken chili is perfect for anyone who loves a simple, filling, cheesy chili, and that's why it's at the top of our list of low carb slow cooker recipes.
Keto Spinach Artichoke Dip – We love dips so we couldn't leave this spinach artichoke dip out of our recommended keto crockpot recipes. This recipe calls for very few ingredients, it slow cooks to perfection, and it goes great with keto tortilla chips.
Slow Cooker Beef Short Ribs - Take your dinner to the next level with this simple, yet stunning beef short ribs recipe. Your house will smell amazing and your family will be racing to the table for dinner to enjoy these slow cooker beef short ribs.
Crockpot Buffalo Chicken Dip – This crockpot buffalo dip is full of healthy fats and protein and it comes together in a snap. This dip is great as an appetizer, or as a main served inside a keto tortilla with some shredded lettuce and cauliflower rice. We've got a recipe for keto instant pot buffalo chicken dip, if you like.
Crockpot Buffalo Chicken Wings – Luckily chicken wings are keto if you dress them with a keto friendly sauce and these buffalo chicken wings are pretty amazing. Looking for more wing's recipes, try our Keto BBQ chicken wings.
Slow Cooker Butternut Squash Soup - Slow cookers are great for making soup. This butternut squash soup is slow cooked to perfection. If you were looking for a way to use up that butternut squash, may we suggest this low carb crockpot recipe? It's pretty filling.
Crockpot Chicken Fajitas - This recipe is the perfect way to make fajitas, but without any of the work. Let the chicken, species, peppers and onions slow cook all day and you'll have a fabulous dinner ready when you get home. Looking for more traditionally cooked fajitas, try our Keto Chicken Fajitas.
Slow Cooker Salmon - Tender salmon with the perfect sauce, this low carb slow cooker recipe is simple to make but Grande in flavor. Salmon is a high protein option, just make sure to add some additional fat. If you're looking for more salmon recipes, try our Instant Pot Salmon.
Crockpot Loaded Cauliflower Casserole - This cauliflower casserole makes the perfect keto side dish and it can be served year-round. We love creative and flavorful ways to prepare cauliflower, and this recipe is one of our favorite keto slow cooker recipes.
Slow Cooker Mashed Cauliflower – We talk a little about cauliflower in our post on Keto Vegetables, it's a super low carb food and a perfect replacement for potatoes mashed. Making them in a slow cooker takes out most of the labor and helps cook the cauliflower down, making it smoother.
Crockpot Parmesan Meatballs – We love keto meatballs, and this recipe is a great way to slow cook meatballs, keeping them tender and flavorful. This recipe has minimal ingredients and it's easy to prep.
What's your favorite keto crockpot recipe?
Related Articles:
Did you make any of these keto crockpot recipes or low carb crockpot recipes? Leave a comment below letting us know what you made and what you thought.
We hope you enjoyed reading this article. Please help us out by leaving a quick review and star ★ rating below.
LET'S GET SOCIAL, you can follow Four Score Living on Pinterest. You can also leave a comment below if you have any questions.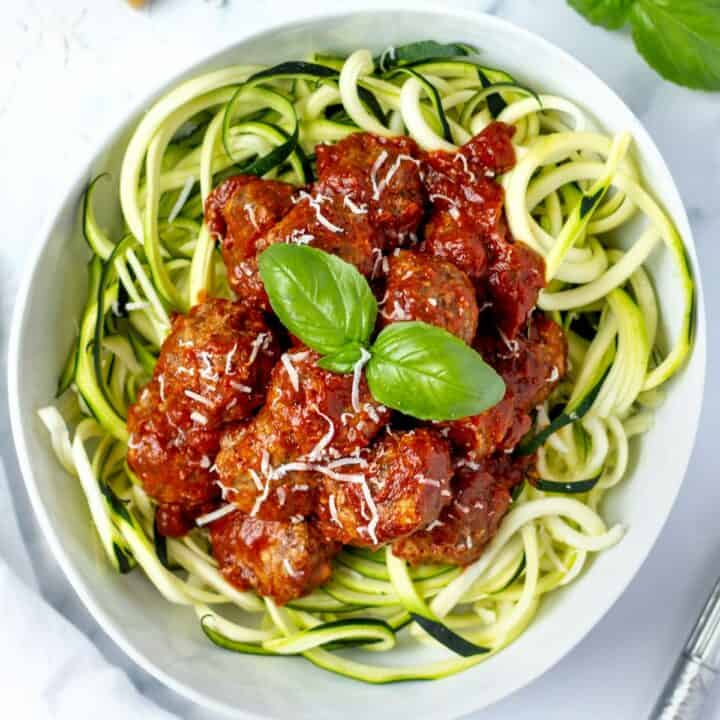 25+ Keto Crockpot Recipes: Beef Tips with Gravy
Total Time:
4 hours
10 minutes
We're sharing our favorite keto crockpot recipes and low carb crockpot recipes, including a recipe for beef tips and gravy.
Ingredients
16 oz. beef sirloin tips
2 cups sliced mushrooms
½ small onion, diced
¼ cup cooking sherry
2 cups beef broth
1 teaspoon garlic powder
1 teaspoon cracked pepper
2 teaspoons sea salt (omit if using a salty broth)
Instructions
Place beef sirloin tips, sliced mushrooms, and chopped onions in a slow cooker.
Mix remaining ingredients and add to the slow cooker.
Cook on low for 3-4 hours until done.
Notes
You can use beef stew meat or sliced steak if you can't find beef tips.
You can use fresh or frozen mushrooms. Fresh mushrooms work best.
If you like your beef tips sauce on the thicker side, after your beef tips are done cooking mix 1 teaspoon of xanthan gum with 2 tablespoons of water and add it to the crockpot. Stir and let sit for 5 minutes.
Nutrition Information:
Yield:

4 servings
Serving Size:

1 serving
Amount Per Serving:
Calories:

320
Total Fat:

17g
Saturated Fat:

7g
Trans Fat:

0g
Unsaturated Fat:

8g
Cholesterol:

104mg
Sodium:

1661mg
Carbohydrates:

5g
Net Carbohydrates:

3g
Fiber:

2g
Sugar:

2g
Protein:

34g
The nutrition information for this recipe is an approximate total per serving. Please double check the nutrition information for your exact ingredients and brands.
Keto Crockpot Recipes