Let's talk about keto vegetables! We're sharing what we know about keto vegetables, low carb vegetables, and what we think are the best keto vegetables.
We've also rounded up some recipes for keto vegetables.
Welcome to Four Score Living where we believe you can achieve and maintain a healthy lifestyle through 80/20 living - and that includes enjoying a variety of healthy keto vegetables. Today we're sharing a collection of our favorite keto vegetables and keto vegetable recipes and we're talking about all things keto veggies.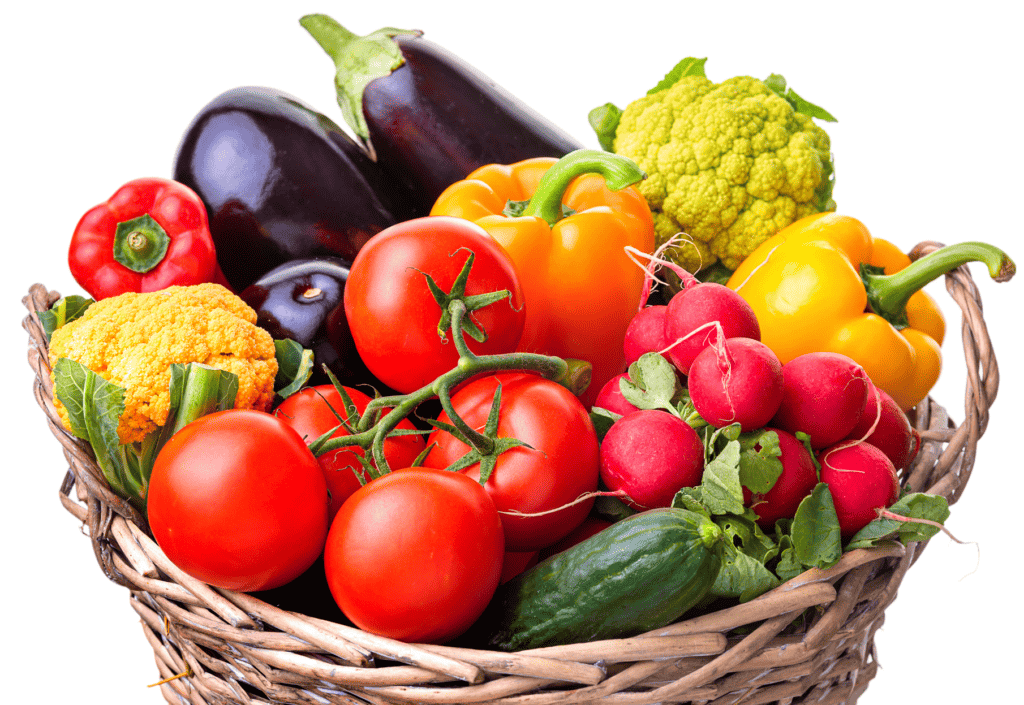 KETO VEGETABLES TO EAT
Keto vegetables are vegetables that are lower in carbs. Most vegetables that are grown above ground are lower in carbs while root vegetables are higher in carbs.
You can eat higher carb vegetables when you are doing a carb load day or in maintenance mode. Some of our favorite root vegetables are sweet potatoes and potatoes.
For low carb vegetables we tend to stick to anything green or in the brassica category. All lettuces and leafy greens have very few carbs, and they add much needed fiber. Broccoli and cauliflower are also popular keto veggies. You'll find them in many keto recipes.
When following a keto diet it's important to know which keto veggies are low carb vegetables and how many carbs they have. Most people stick to 20 grams of carbs per day.
Try and stick to keto vegetables with less than 5 grams of net carbs. Remember, the more fiber, the less net carbs. Spinach, zucchini, lettuce, cucumbers, cabbage, broccoli, cauliflower, asparagus and kale are all great options on the keto diet, and are some of our go-to keto vegetables.
Bell peppers, smaller peppers, tomatoes (although a fruit), avocado (also fruit), brussels sprouts, green beans, and carrots are all good option keto vegetables, but in moderation, especially carrots. Use them sparingly, or in one meal a day.
LIST OF KETO VEGETABLES
While most vegetables can be consumed on the keto diet, these are the most popular. Listed with their net carbs for a 1 cup serving size:
Cauliflower - 3 net carbs
Celery - 1.4
Cucumber - 1.6
Lettuce - 0.5
Mushrooms - 2
Avocado (technically a fruit) - 1.8 net carbs for half of an Avocado
Broccoli - 3.6
Broccoli rabe - 0.1
Cabbage - 3
Zucchini - 2.4
Arugula - 0.4
Spinach - 0.4
Asparagus - 2.4
Green beans - 4.3
Brussels sprouts - 4.6
Radishes - 2
Bell Pepper - 3.6
Onions - 4.3 for half a cup
Garlic - 1 for one clove
Swiss Chard - 0.8
Mustard Greens - 0.8
Green Olives - 2.2 for half a cup
Tomatoes (technically a fruit) - 4.8
We'll break down our favorite keto veggies below.
VEGETABLES TO OMIT DURING KETO
Rutabaga - 9
Artichokes - 5.2
Peas - 8 for half a cup
Beetroot - 9.2
Butternut Squash - 15
Spanish Squash - 8.6
Parsnip - 21
Potato - 35
Corn - 19
Sweet Potato - 21
Yam - 22.7
If you are in maintain mode, you can enjoy those vegetables in moderation.
BEST KETO VEGGETABLES
Broccoli - Broccoli is a super low calorie keto vegetable and it's pretty low in carbs. There are about 6 grams of carbs per cup, but also 2.4 grams of fiber, making it 3.6 net carbs per cup. Broccoli is super filling and it can be subbed into many recipes. Serve broccoli over keto pasta, add it to soups, or run it through the food processor to make a pizza crust. It can be eaten raw or cooked and Bit's high in fiber, vitamin C, vitamin K, iron, and potassium. It also has more protein than most other keto vegetables.
Cauliflower - Cauliflower might be the most consumed of the low carb vegetables. It is a super low calorie keto vegetable. There are about 5 grams of carbs per cup, but also 2 grams of fiber, making it 3 net carbs per cup. It is also super filling and it can be subbed into many recipes. Serve cauliflower over keto pasta, add it to soups, or run it through the food processor to make a pizza crust. It can be eaten raw or cooked.
Cabbage - Cabbage has about 3 net carbs per cup. Different types of cabbage can have more or less. Cabbage works great in place of rice in most dishes, it's great in keto stir fry, soup, and you can use the large cabbage leaves to make keto friendly wraps and cabbage roles.
Spinach - Spinach is extremely low in carbs, coming in at less than 1 net carb per packed cup. Spinach can be used in salads, layered is casseroles, sautéed, or creamed. It's pretty much a super food and has tons of vitamins in it. You can also use spinach in juicing recipes and in keto smoothies.
Avocado - We LOVE avocado with its 1.8 net carbs. Sliced, mashed, or in easy guacamole, we will find any way we can to include avocado into our meals - topping keto enchiladas with avocado is a must. It's super filling and it adds a creaminess to sauces and dressings. It's probably our number one most consumed out of all of our favorite keto vegetables.
What are some ways you've used these low carb vegetables, that aren't on this list.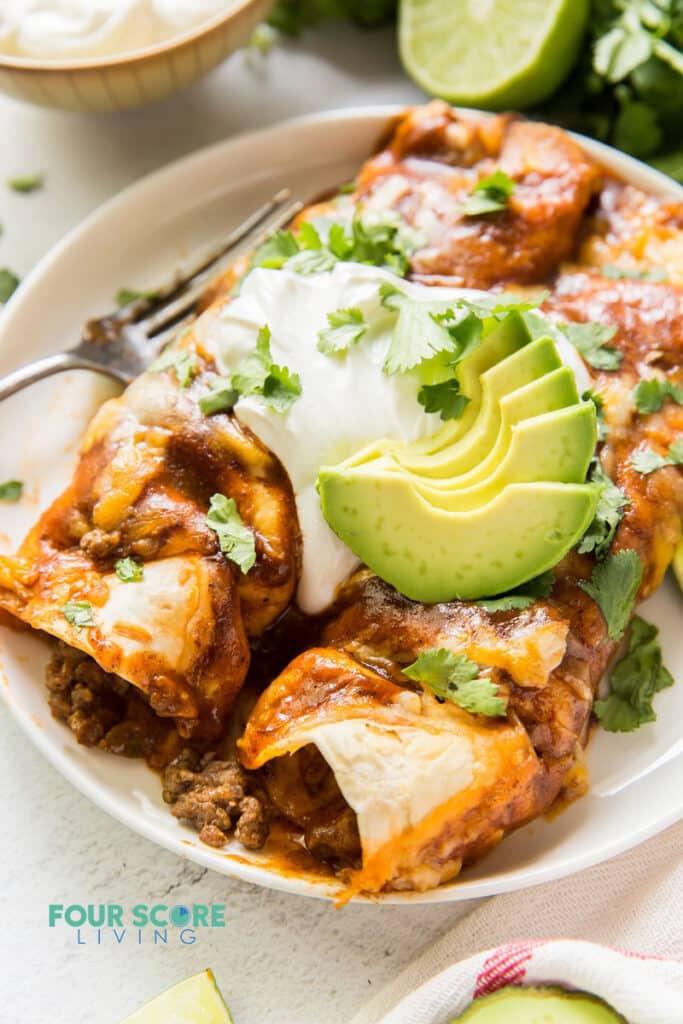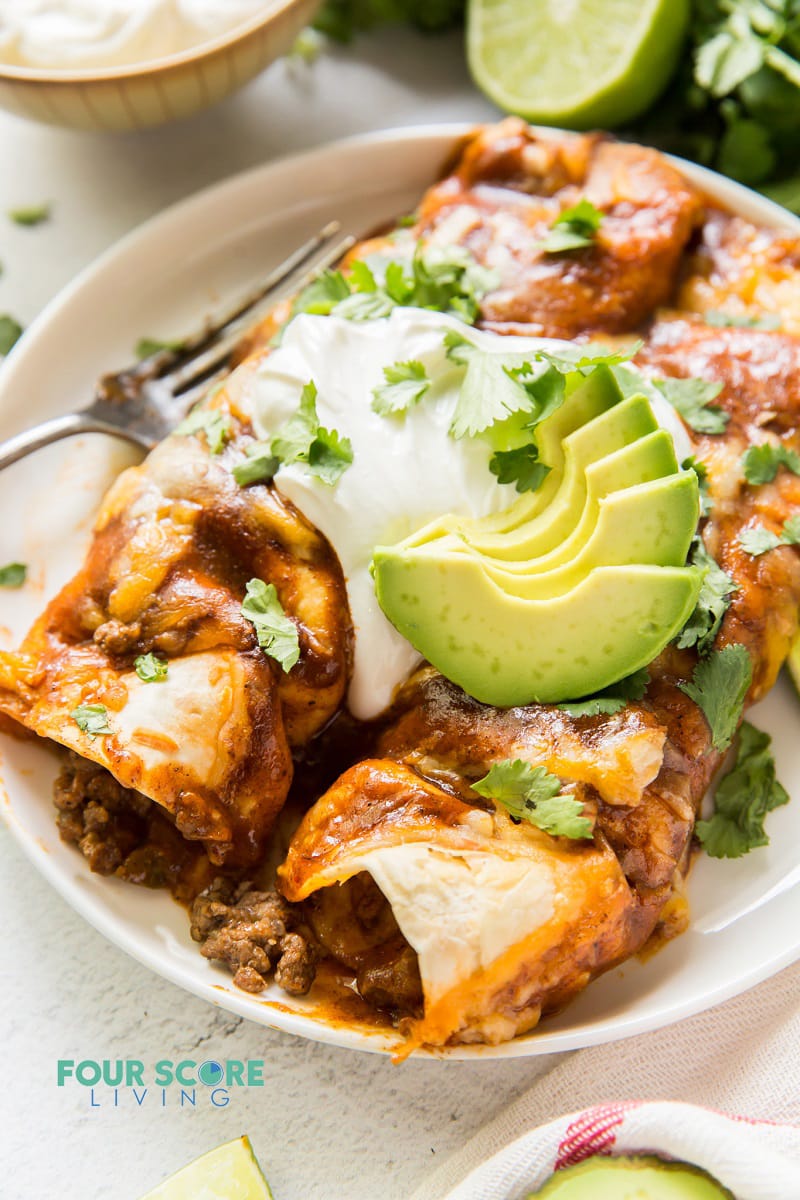 KETO VEGETABLES - RECIPES
Keto Broccoli Salad - Broccoli salad is the low carb salad you'll want to make and eat all year long. Especially popular with BBQ style meals and parties, everyone will love this sweet and savory cold broccoli dish.
You can top this salad with any protein, or Air Fryer Pumpkin Seeds, for a complete and filling meal.
Keto Coleslaw - Super low carb and full of awesome flavors! Keto Coleslaw is a versatile crunchy salad with a simple sweet and creamy dressing. This easy side dish goes great with BBQ, like Keto Chicken Wings, and is perfect for pot lucks or meal prep.
Instant Pot Broccoli - If you're looking for a quick and easy way to make broccoli, you'll want to make instant pot broccoli. Serve this keto veggie with a big helping of carne asada for a flavorful and filling meal.
Lemon Asparagus - Wow your guests with this simple but delicious Lemon Asparagus. This asparagus recipe uses minimal ingredients but is bursting with maximum flavor. We love serving it with Instant Pot Salmon.
Keto Brussels Sprouts - Crispy, Parmesan Roasted Brussels Sprouts that taste incredible, are simple to make, and are ready in four easy steps. This Brussels Sprouts recipe is naturally low carb, keto, gluten-free, sugar-free, and nut-free. This low carb vegetable goes great with Keto Pork Chops.
Keto Spinach Dip - Yeah, we know this isn't a vegetable, but it's full of spinach and we couldn't leave it out of our list of favorite keto vegetables recipes. This spinach dip is super easy to make, ready in minutes, full of fat, and it's got spinach. We know you'll love it, so you might as well break out the keto tortilla chips now.
Keto Eggplant Parmesan - A classic Italian style comfort dish, Keto Eggplant Parmesan is saucy, cheesy, and delicious. You can enjoy this as a side or a main dish.
Zucchini Noodles - Easy to make and ready in minutes, fresh zucchini noodles are a healthy alternative to traditional pasta and are loaded with vitamins and minerals.
Keto Chocolate Zucchini Muffins - A tender and decadent chocolate muffin recipe made with zucchini and almond flour. These sweet keto muffins are the perfect gluten-free, dairy-free treat that you can enjoy any time of day.
Keto Zucchini Bread - You can make tender keto zucchini bread in a few simple steps. This low carb zucchini bread is tender and just sweet enough for breakfast, dessert, or a nutritious snack.
Sautéed Zucchini - This nutritious summer squash takes center stage in this fresh and flavorful Sautéed Zucchini recipe. With only a few ingredients and 5 minutes of cook time, you can have golden-crisp and tender Sautéed Zucchini that can be enjoyed as a delicious meal or an easy side dish.
KETO VEGETABLES IN THE AIR FRYER
The air fryer is picking up in popularity, so we're sharing keto friendly vegetables air fryer recipes from one of our favorite air fryer sites.
Air Fryer Green Beans - These super simple Air Fryer Green Beans are just two ingredients and four steps! Make dinner in less than half an hour with this healthy vegan side dish. We'd serve these with some chicken, mashed cauliflower, and keto gravy.
Air Fryer Eggplant - Preparing Air Fryer Eggplant is much easier than you might think! This often overlooked keto vegetable, with the right seasonings, will be a welcome addition to your side dish rotation. It is a little higher in carbs than green keto vegetables, but it's also high in fiber.
Air Fryer Broccoli - Looking for a great way to add some pizzazz to broccoli? Try air frying it! Air Fryer Broccoli is the perfect combination of crispy and tender, and you won't believe how easy it is to make. We gave you the instant pot version above, so we couldn't leave out the air fryer version.
Air Fryer Zucchini - This Air Fryer Zucchini is just one ingredient and is ready in less than 20 minutes with little effort! Add a splash of green to your plate tonight. We recommend serving this zucchini with Keto Cod, for a light low calorie meal.
What's your favorite recipe using keto vegetables? Leave us a comment below letting us know.
More articles you may like:
Don't see what you're looking for? Leave a comment below letting us know and we will try to help.
We hope you enjoyed reading this article. Please help us out by leaving a quick review and star ★ rating below.
LET'S GET SOCIAL, you can follow Four Score Living on Pinterest. You can also leave a comment below if you have any questions.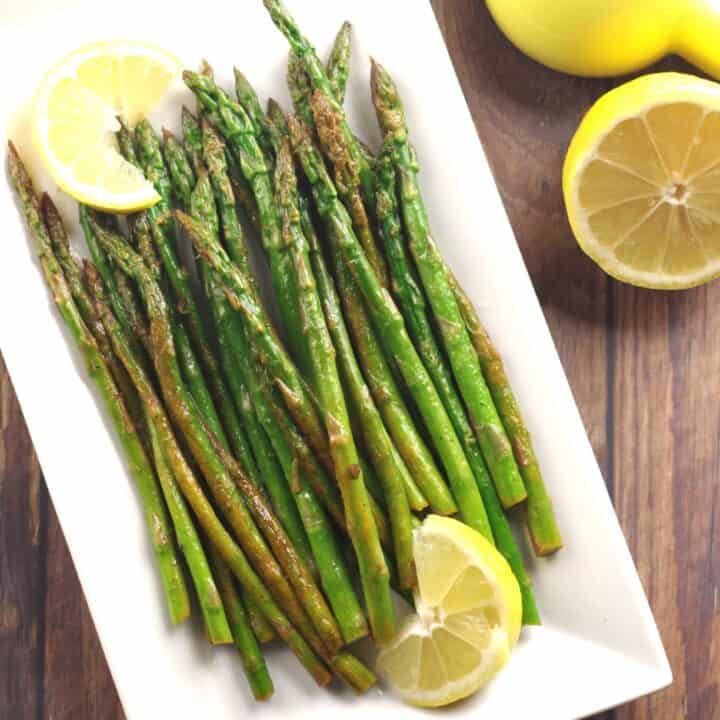 Keto Vegetables: Asparagus Recipe
Let's talk about keto vegetables! We're sharing what we know about keto vegetables, low carb vegetables, and what we think are the best keto vegetables.
Ingredients
1 lb fresh asparagus, cleaned and bottoms trimmed
2 tablespoons olive oil
3 tablespoons lemon juice
Salt to taste
Instructions
Place asparagus and oil in a stove top wok (or frying pan).
Cook for 5-7 minutes, rotating and stirring asparagus for even cooking.
Add lemon juice and cover with a lid.
Cook for an additional 2-3 minutes.
Remove lid and add salt to taste.
Enjoy warm or cold.
Notes
You can use a wok or pan to make this easy asparagus recipe.
For the oven: Mix all your ingredients, spray a baking sheet with oil, and bake on 425 for 12-14 minutes, turning half way through.
Nutrition Information:
Yield:

4
Serving Size:

1
Amount Per Serving:
Calories:

87
Total Fat:

7g
Saturated Fat:

1g
Trans Fat:

0g
Unsaturated Fat:

6g
Cholesterol:

0mg
Sodium:

164mg
Carbohydrates:

5g
Fiber:

2g
Sugar:

2g
Protein:

3g
The nutrition information for this recipe is an approximate total per serving. Please double check the nutrition information for your exact ingredients and brands.
KETO VEGETABLES
We hope you enjoyed this keto vegetables post. If you have a favorite keto vegetable, please leave a comment below letting us know what it is.