Let's talk about keto fruit! We're sharing what we know about keto fruit, low carb fruits, and what we think are the best keto fruits.
Welcome to Four Score Living where we believe you can achieve and maintain a healthy lifestyle through 80/20 living - and that includes enjoying a select list of keto friendly fruits.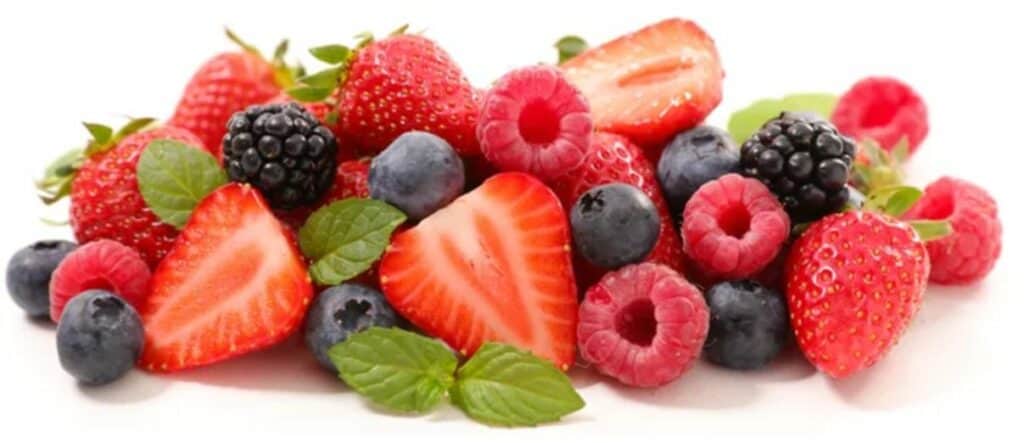 KETO FRUIT OPTIONS
When you think of keto friendly fruit, think avocadoes, berries, tomatoes and olives. They are all high in fiber and low in sugar, making them perfect for a ketogenic diet. That's the key to low carb fruits - low sugar and high fiber. These keto fruits are rich in antioxidants and also contain many different vitamins, minerals, manganese, potassium and magnesium.
When you are doing a carb load day or in maintenance mode, you can sneak in a few higher carb fruits like peaches, bananas, and pineapple.
For a low carb keto diet, try and stick to keto fruit with less then 5 grams of net carbs as most people aim for no more than 20 grams of net carbs per day on keto. This really helps with weight loss and maintaining blood sugar levels. There are a few on my list that are just over 5. That's close enough for me.
KETO FRUIT LIST
Unlike keto vegetables, the list of fruits that are keto friendly is a mix of sweet and savory. The below list includes their net carbs for a ½ cup serving size:
Avocadoes - 1.8 net carbs for half an Avocado
Blackberries - 3.1
Raspberries - 3.3
Strawberries - 4.1
Cranberries - 4.6
Olives - 2.2
Fresh Coconut - 2.2
Rhubarb - 1.5
Tomatoes - 2.4
Star fruit - 2.5
Lychee - 1.5 per fruit
Lemons - 4.2 for a whole lemon
Lime - 5.1 for a whole lime
Watermelon - 5.5
Currants - 5.3
Guava - 5.8 per fruit
Cantaloupe - 5.8
Blueberries - 5.0 for a ¼ cup
FRUIT TO LIMIT DURING KETO
Most fruits are high in sugar and carbs, so that is why they aren't recommended on keto. Below are some that should be avoided due to their high net carbs. The list includes their net carbs for a ½ cup serving size:
Grapefruit - 22 for a whole grapefruit
Apples - 20 for a medium sized apple
Bananas - 15
Grapes - 13
Kiwi - 12
Mangoes - 11
Pineapples - 10
Tangerines - 8.8
Pears - 8
Cherries - 8
Plums - 8
Clementines - 7.6
Papaya - 6.5
Peaches - 6.5
BEST LOW CARB FRUITS PLUS KETO RECIPES
Is Avocado keto?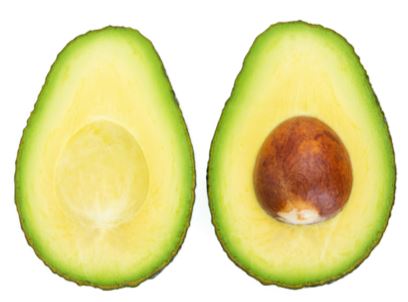 We LOVE avocado with its 1.8 net carbs(8.8 grams of carbs minus its 7 grams of fiber in half of an Avocado). Sliced, mashed, or in easy guacamole, we will find any way we can to include avocado into our meals - topping keto enchiladas or complimenting salmon bites with avocado is a must. It's super filling and full of heart healthy fats (15 grams in half an Avocado). It adds a creaminess to sauces and dressings. It's probably our number one most consumed out of all of our favorite keto fruits. Avocados are packed with nutrition, containing vitamins C, E, K, B5, potassium, magnesium, antioxidants, and monounsaturated fats. A medium-sized avocado contains 14 grams of fiber, which is three times as much as a medium-sized apple at 4.5 grams.
Are Tomatoes keto friendly?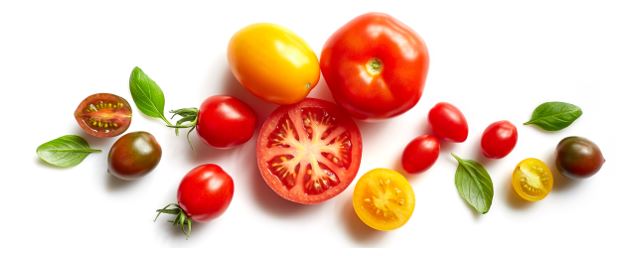 Tomatoes are the most popular home garden crop, grown by over 80% of people with a garden in their yard. Guess it's a good thing that tomatoes are on the approved keto fruit list. Their beautiful red color comes from lycopene, which is linked to many health benefits like improved sun protection, better heart health, and a lower risk of certain types of cancer. Such a versatile fruit, it can be used fresh and made into a delicious keto salsa or as a topping on our keto cheeseburger casserole. Use sundried tomatoes to make our famous easy marry me chicken, just be careful who you serve it to as it is said they will propose to you on the spot.
Are Blackberries keto friendly?
Definitely one of the healthiest fruits you can eat, plus they are perfect for a keto diet as they are low in sugar and high in fiber with only 3.1 net carbs. Add a handful to our almond flour crepes for a delicious nutrient-dense breakfast. Blackberries are loaded with:
Vitamins C - 15 milligrams per ½ cup serving
Vitamin K - 1 cup serving has over one third of the daily recommended value.
Fiber - One cup has 8 grams
Manganese - helps with healthy bone development and immune system support.
Antioxidants - help fight free radicals, may help reduce brain inflammation.
Are Raspberries keto?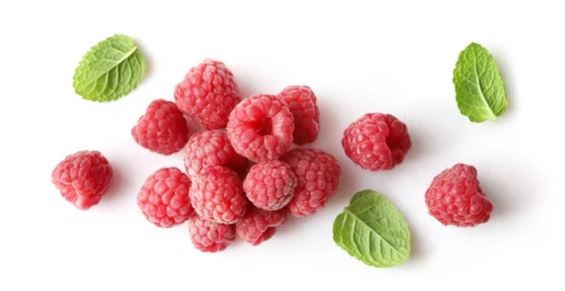 Raspberries are another super food that is great on a keto diet with only 3.3 net carbs. They're great as a topping on almond flour waffles. Raspberries are truly heart healthy, as this fruit is packed full of:
Potassium - which is essential to heart function and proven to lower blood pressure.
Omega 3 - helps prevent stroke and heart disease.
Fiber - maintain a healthy digestive tract
Manganese - necessary for healthy bones and skin
Antioxidants - help delay some types of cell damage
Are Strawberries keto friendly?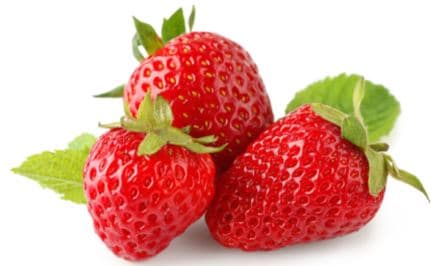 Strawberries are a powerhouse of nutrition. With only 4.1 net carbs per ½ cup, they are the perfect addition to our almond flour scones and for pairing with our keto whipped cream. Strawberries contain many antioxidants (like anthocyanins which gives them their bright red color) vitamins and minerals:
Vitamin C - strawberries are an excellent source of vitamin C which is necessary for supporting our immune system.
Manganese - another berry high in this trace mineral.
Vitamin B (Folate) - important for cell function and tissue growth
Potassium - involved in many essential body functions.
Are Blueberries keto?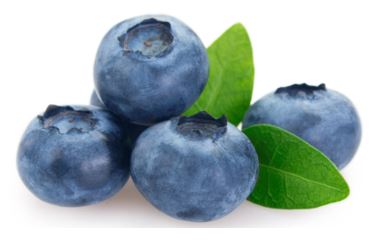 Yes they are, but you need to be extra careful with the serving size. A ¼ cup of fresh blueberries has 5 grams of net carbs. Please note I said fresh. The serving size of dried blueberries have 22 grams of net carbs. Please see later in the post for more information on dried fruits. Even with the smaller serving size we definitely recommend adding these antioxidant rich berries to your keto approved fruit list. Blueberries may be tiny, but they pack a big punch when it comes to health benefits as they are rich in antioxidants and full of vitamins and minerals:
Vitamins C - known to support our immune system
Vitamin K - helps your blood clot properly
Manganese - promotes bone and muscle strength
Soluble fiber - helps manage cholesterol
Antioxidants - key to reducing the impact of oxidative stress
Are Olives keto?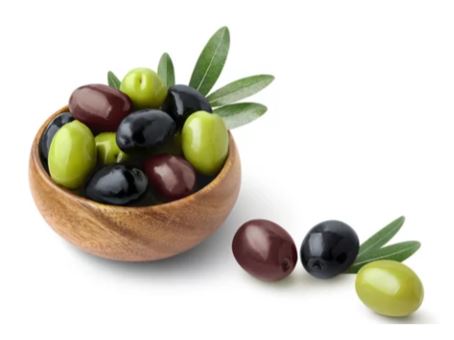 Olives are excellent on a keto diet. Green or black, Kalamata or Picholine, it doesn't matter which color or type you choose. This is a fruit that packs a punch plus they're great on a keto diet as they have very low net carb score of 2.2 grams per ½ cup serving plus 4 grams of fat. Eat them straight up or add to our keto chicken salad or keto taco casserole. Olives are:
Anti-inflammatory due to their high polyphenol content
Rich in antioxidants which may help reduce chronic inflammation
Oleocanthal - Olives contain this compound which is believed to reduce your Cancer and Cognitive disease risk
Is Coconut keto?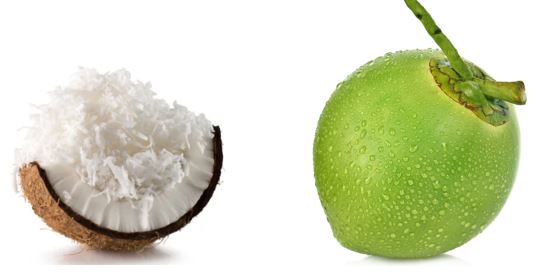 Fresh coconut is great on keto. The only issue for most people is that fresh coconuts may be hard to find unless you live in a tropical climate, such as South Florida where coconuts grow on trees in abundance. Your most common use of coconut on a low carb diet will be with coconut flour as it is low in carbs. We use it in many of our baked goods such as keto rolls and keto cinnamon rolls. We always get asked about other coconut products:
Coconut milk is naturally low carb plus high in fat, it is a great replacement for dairy.
Coconut flakes are also keto friendly as long as they are unsweetened. Every now and then we replace the walnuts in our keto banana bread with them.
Coconut sugar and coconut water are to be avoided on a ketogenic diet as they are both too high in carbs and sugar.
Coconut contains minerals like iron, magnesium, zinc, copper, manganese and selenium. It has been shown to help improve good cholesterol, support healthy blood pressure and improve skin health.
Is Watermelon keto friendly?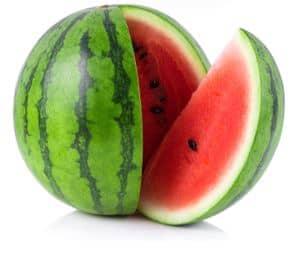 Watermelon is keto friendly. This fruit has been described as a hydration super star, as it is made up of more than 90% water, making it an ideal fruit to enjoy in moderation on a ketogenic diet. The water in fruits and vegetables is the most nutritious water available! Watermelon has 6 grams of total carbs and 0.5 grams of fiber in a ½ cup serving, giving it a 5.5 net carb score. Just like tomatoes, watermelon's red color comes from lycopene which is known to decrease cell damage. It's also full of vitamin C, potassium and copper.
Is Star Fruit Keto?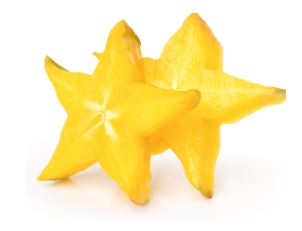 Yes! Star fruit is keto friendly. This tropical fruit, also known as carambola, is a great addition to any keto diet with its 2.5 grams of net carbs in a ½ cup serving. Star fruit adds visual interest to any dish, provides the "yellow" in following the common nutritional recommendation to "eat a rainbow," and has many health benefits:
Contains potassium and the trace mineral copper
Anti-inflammatory properties
Good source of vitamin C
Boosts immunity
Promotes weight loss
Star fruit has also been known to relieve nausea
Are Cranberries a Keto fruit?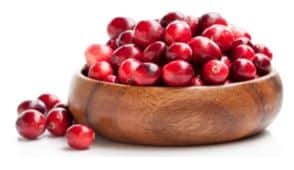 Cranberries are keto friendly when consumed in moderation. Most people think of them at Thanksgiving. Processed, pre-packaged cranberry jelly bought at the store is a big no-no as it's loaded with sugar. But have no fear, we have a keto cranberry sauce recipe to save the day. Add in our keto stuffing and keto gravy and you are well on your way to a delicious and flavorful meal any time of year! Fresh, natural cranberries are keto approved with their 4.6 grams of net carbs per ½ cup serving. Health benefits of cranberries include:
Powerhouse of antioxidants - help prevent cavities, maintain digestive health, and reduce inflammation
Vitamins C, E & K
Manganese
Strengthen bones and teeth
Have anti-aging benefits
Support the bladder and urinary system of the body and thanks to it's low PH cranberries assist in the prevention of urinary tract infections
Are Lychee keto friendly?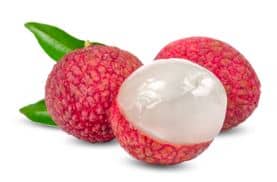 Most people will tell you no, but again as with many fruits, its all about the serving size. Eating three lychees equal 4.5 grams of net carbs. This fruit can be a refrshing treat on a keto diet and contains:
Vitamin C - with one lychee providing 9% of the recommended daily intake.
Copper - which is very beneficial to heart health
Potassium - an essential nutrient for heart health
Antioxidants - like Epicatechin and Rutin
Is dried fruit keto?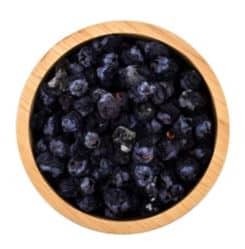 Dried fruits are high in calories and carbohydrates. The process of drying, or "dehydrating" the fruit removes the water content, therefore concentrating the sugars. For example, a ½ cup of fresh strawberries is 4.1 net carbs compared to 28 net carbs in only ⅓ of a cup of dried strawberries. Although dried fruits do contain fiber and nutrition, they are best to be avoided when following a keto diet. Fresh fruit, which is high in water content, is the best choice to feel satisfied and maintain hydration with a ketogenic lifestyle.
What about frozen fruit?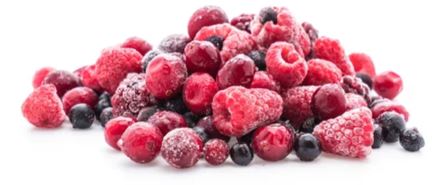 Absolutely keto friendly, frozen fruit is a healthy snack on it's own or to enjoy with meals or desserts. Fruit smoothies, a topping for yogurt or paired with keto baked goods, such as our almond flour blueberry muffins are all options for this easy-to-grab treat. Freezing does not alter nutrients, in fact frozen fruits are packed with higher levels of antioxidants, including lutein, polyphenols, beta-carotene and anthocyanins (the colored pigments in fruits that are antimicrobial and anti-inflammatory). Frozen produce is preservative-free, prewashed and ready to eat which equals no prep time!
DON'T WE NEED TO EAT FRUIT TO GET IMPORTANT VITAMINS AND MINERALS?
The short answer is no. You can actually get those same nutrients from vegetables. When most people think of vitamin C, citrus fruits come to mind. There are so many vegetables, like kale, cauliflower, broccoli, and bell peppers, that provide more vitamin C per serving than oranges and grapefruits, plus they have a lot less sugar and carbs. Here is a list of low carb vegetables.
THE BOTTOM LINE
Some people may want to avoid most fruit while on a keto or low carb diet as it can prevent ketosis (a state where your body is burning fat rather than carbs for energy). But as shown above, if you are like me and love fruit, there are many you can still enjoy in moderation. Fresh and frozen keto friendly fruits are packed with fiber, nutrition, and many other health benefits. Whole foods, such as fruit, are certainly a much better option than most pre-packaged foods lining our grocery store shelves.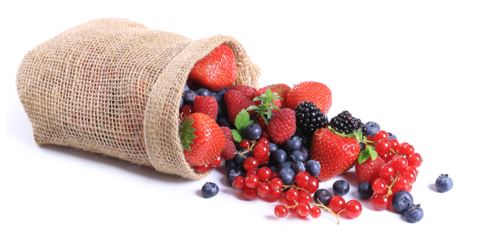 What's your favorite recipe using an approved keto fruit? Leave us a comment below letting us know.
More articles you may like:
We hope you enjoyed reading this article. Please help us out by leaving a quick review and star ★ rating below.
LET'S GET SOCIAL, you can follow Four Score Living on Pinterest. You can also leave a comment below if you have any questions.