An easy to make keto salsa recipe that uses fresh and flavorful ingredients and is ready in minutes.
Serve this keto salsa on keto tacos, keto enchilada casserole, or with your favorite keto friendly chips.
They are also amazing with keto cheese chips.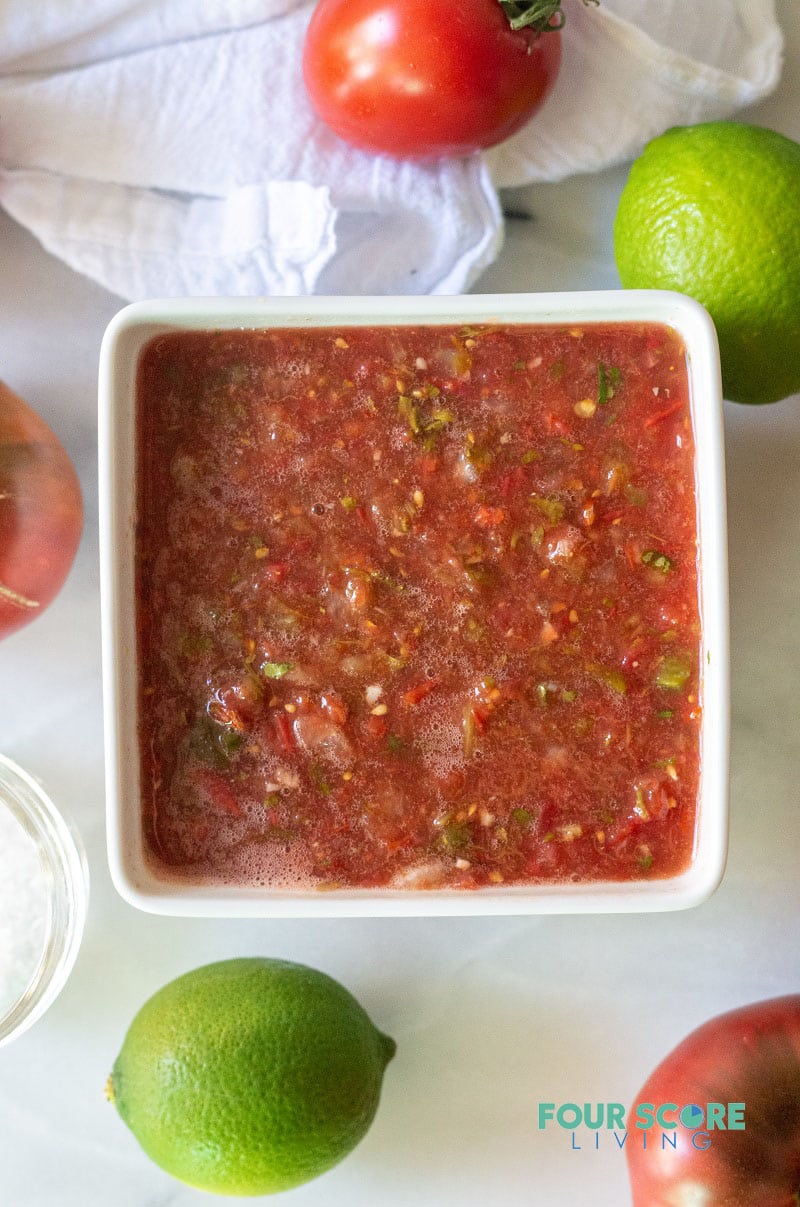 Keto Salsa Recipe
Did you know that some salsas have added sugar? Next time you're at the grocery store check out the labels.
Manufacturer's add sugar to enhance the flavors, balance out spice, and sometimes they add it because the tomatoes aren't ripe enough during processing.
This keto salsa recipe takes just 10 minutes to make. It's naturally gluten-free, refined sugar-free, paleo, Whole30-compliant, and vegan.
This recipe uses natural ingredients that are easy to find at the grocery store. Even better, you can grow most of these ingredients in your garden.
Does salsa go bad?
Yes, because salsa is made from perishable ingredients, it will go bad eventually. Make sure to keep the salsa in a sealed container in the refrigerator after opening. Always check expiration dates on store-bought salsa.
How long does fresh salsa last?
Fresh, homemade salsa will last for a week in the refrigerator. Canned fresh salsa will last for 12 to 18 months if canned and stored properly.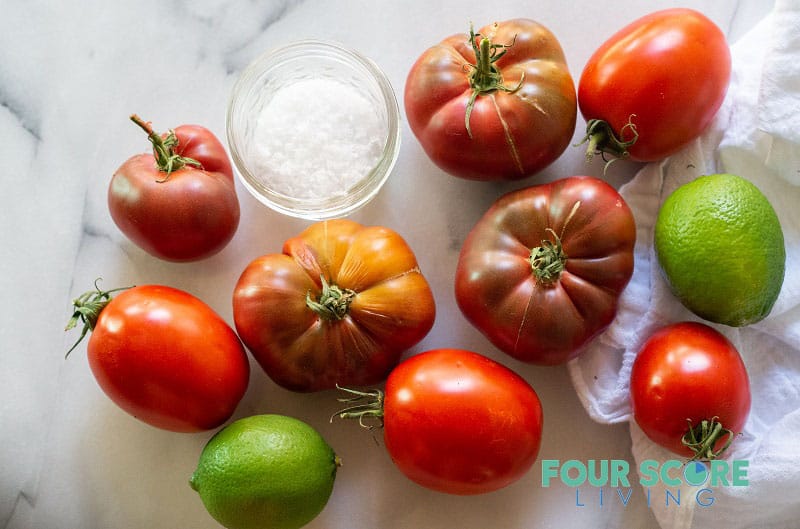 Is salsa keto?
Salsa is naturally low in carbs with the tomatoes adding the bulk of the carbs. There are approximately 1.5-2 grams of fiber per medium tomato with helps balance out the carbs.
As I mentioned above, some brands add sugar to their salsa recipe which makes them not keto friendly. Always check labels or make your own keto salsa.
Ingredients in Keto Salsa
Tomatoes - Add a variety to add flavor.
Limes - the juicier the better.
Red onion - yellow and white onion both work as well.
Cilantro - the fresher, the better.
Jalapenos - for flavor and spice.
Salt - did you know that salt enhances flavor? You can add as much or little as you want.
You can chop up all the ingredients and mix them by hand or use a food processor for a restaurant style keto salsa.
Can you eat salsa on keto?
Each serving of this flavorful keto salsa contains just 2 grams of net carbs per serving. You can enjoy this low carb salsa without worry.

Easy Low Carb Salsa
The bulk of the work to make this easy low carb salsa is the prep of the ingredients. After that, you're just a mix away from enjoying this keto salsa.
While you can enjoy it right away, we find the longer it sits the more the flavors come out.
What to serve with keto salsa
On top of Keto Chicken Taco Soup
Keto tacos
Keto taco salad
Or whatever you would normally enjoy salsa on
Storing keto tomato salsa
Just like any salsa recipe, this keto salsa stores easily. You can store it in the refrigerated in a seal-able glass jar or airtight container for up to 4 days.
We tend to eat through it quicker. If you're an experienced caner, you can also can this low carb salsa.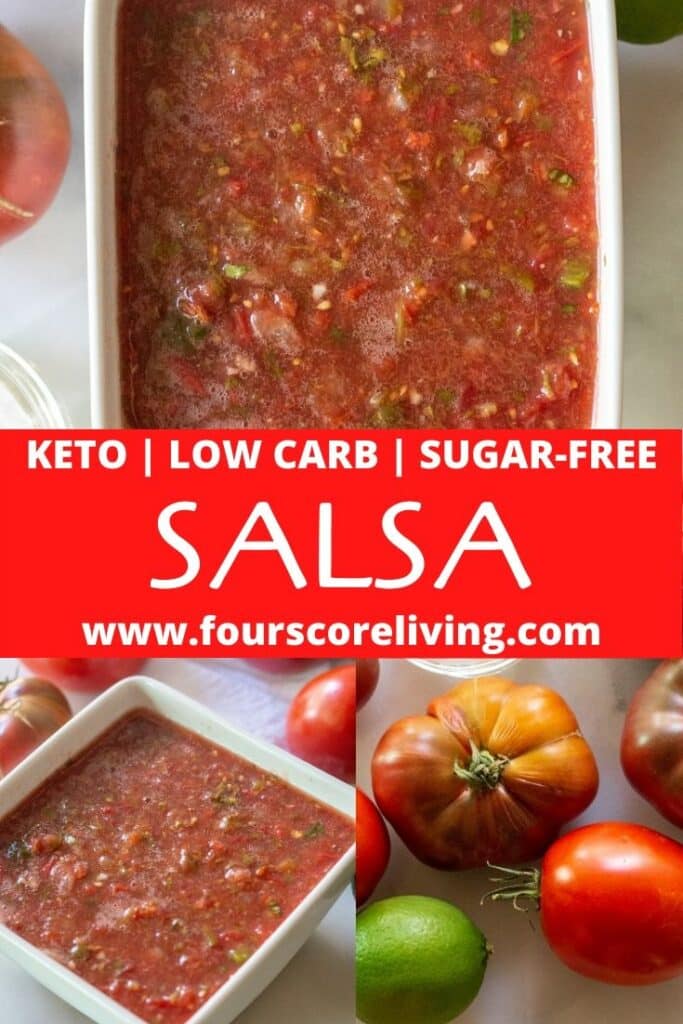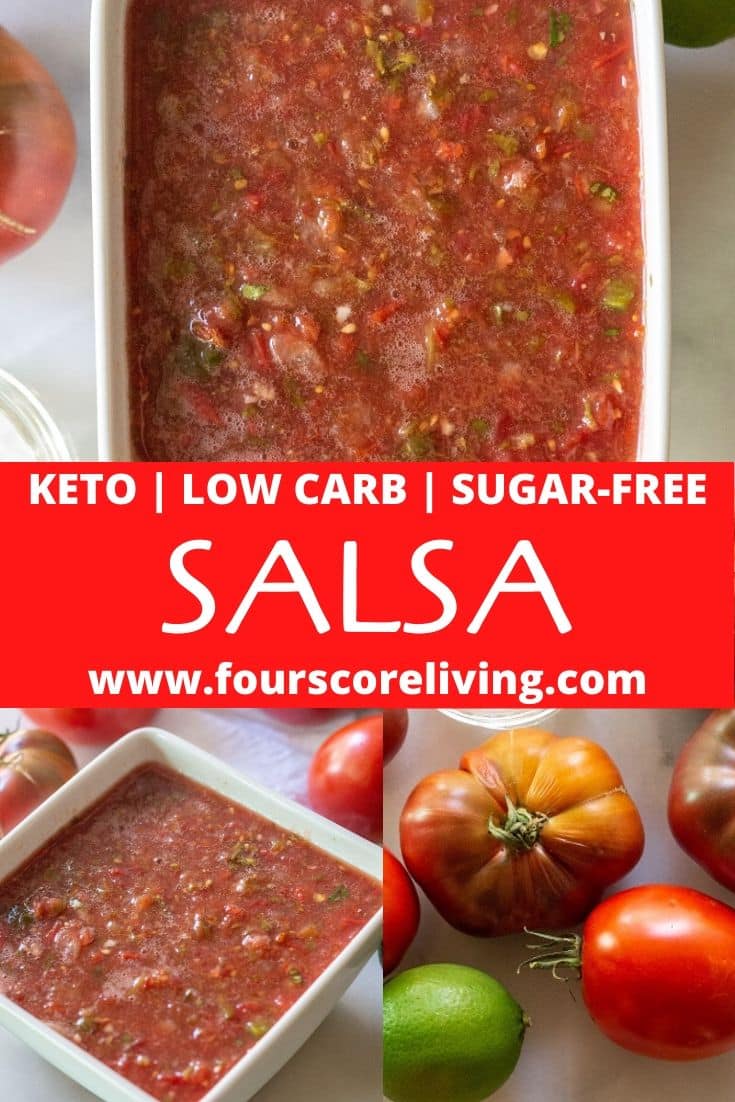 We hope you enjoyed reading this article. Please help us out by leaving a quick review and star ★ rating below.
LET'S GET SOCIAL, you can follow Four Score Living on Pinterest. You can also leave a comment below if you have any questions.
Did you make this keto salsa? Please leave a comment below letting me know what you thought.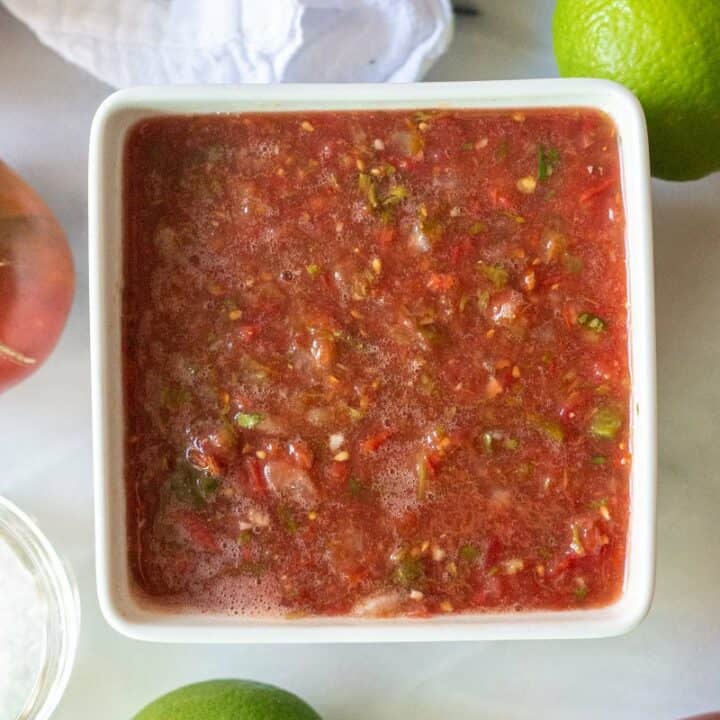 Keto Salsa Recipe
A easy to make keto salsa recipe that uses fresh and flavorful ingredients and is ready in minutes. Serve this keto salsa on keto tacos, keto enchilada casserole, or with your favorite keto friendly chips.
Ingredients
1 ½ lbs ripe Roma tomatoes (or a mix of tomatoes)
⅓ cup chopped red onion
1 jalapeno pepper, seeded and roughly chopped
⅓ cup fresh chopped cilantro
1 clove garlic, roughly chopped
3 tablespoons fresh squeezed lime juice
1 teaspoon salt (more or less for taste)
Instructions
Add all ingredients to a food processor and pulse for 10 seconds. For a restaurant style keto salsa, pulse an additional 10-20 seconds.
Serve with your favorite dippers or spoon this keto salsa on top of your favorite dishes.
Store in the refrigerator for up to four days.
Notes
Use a mix of tomatoes for more flavor
Add more or less jalapenos to match your preferred spice levels.
Add more or less salt to taste.
The longer the salsa sits, the more the flavors enhance.
Nutrition Information:
Yield:

8 cups
Serving Size:

2 tablespoons
Amount Per Serving:
Calories:

22
Total Fat:

0g
Saturated Fat:

0g
Trans Fat:

0g
Unsaturated Fat:

0g
Cholesterol:

0mg
Sodium:

269mg
Carbohydrates:

4g
Fiber:

2g
Sugar:

2g
Protein:

1g
The nutrition information for this recipe is an approximate total per serving. Please double check the nutrition information for your exact ingredients and brands.