We are sharing the specifics of a ketogenic diet, also known as the keto diet, and tips for transitioning into a keto lifestyle.
In this keto diet for beginners guide, we will be discussing ketones, net carbs, macros, ketosis, keto flu, keto benefits, as well as what foods to enjoy and avoid, plus tips for starting a keto diet.
Welcome to Four Score Living where we believe you can achieve and maintain a healthy lifestyle through 80/20 living - and that includes eating fresh and nutrient-dense foods as part of a ketogenic diet.

What is the Keto diet?
The ketogenic diet replaces carbohydrates with healthy fats as the energy source or "fuel" for the body through a process called ketosis. Ketosis occurs when your body burns fat for energy instead of glucose.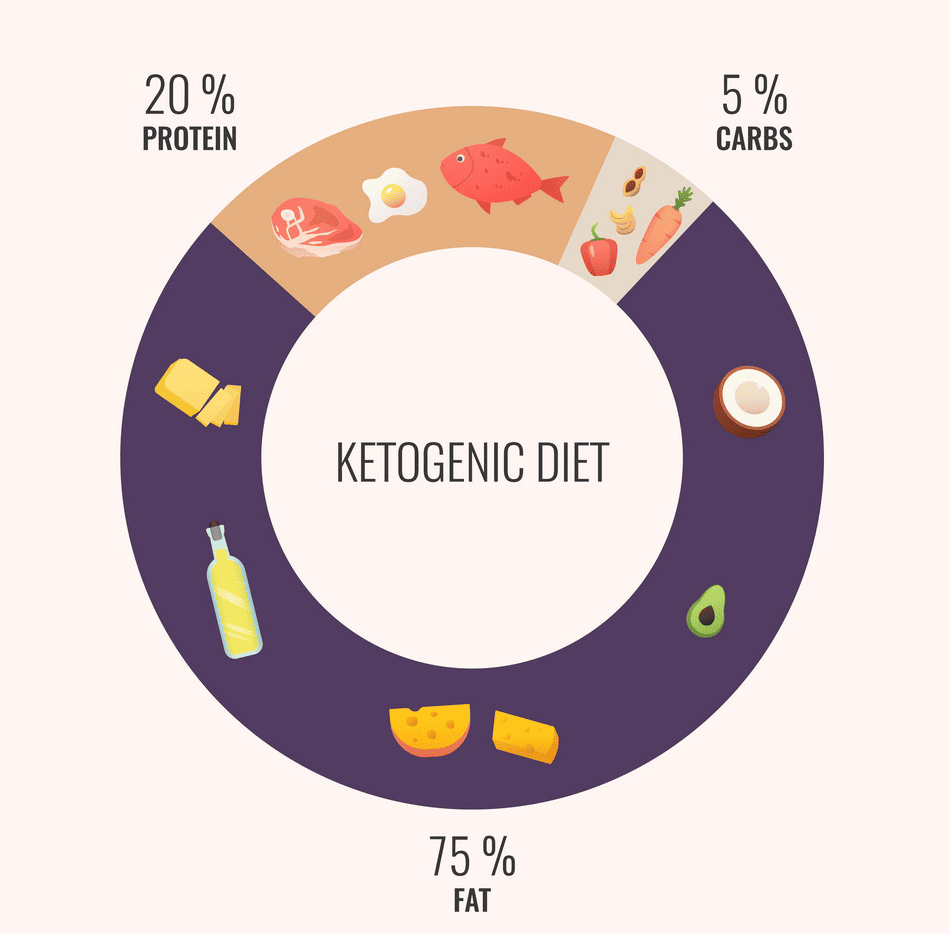 There is not one standard set of keto diet recommendations. The ketogenic diet typically reduces total carbohydrate intake to less than 50 grams a day—less than the amount found in a cup of rice—and can be as low as 20 grams a day. General recommendations suggest an average of 70-80% fat from total daily calories, 5-20% protein, and 5-10% carbohydrates.
Low carb diets are ideal for a gluten free lifestyle and can also be dairy free. See the tips later in the post for recommendations on a dairy free ketogenic diet.
What are "ketones"?
On a keto diet your body doesn't have enough carbohydrates to burn for energy so fat is broken down to use as fuel, producing ketones. These compounds, or "ketone bodies," are produced in the liver with the breakdown of fats. The ketones become your body's main source of energy.
What are net carbs?
Net carbohydrates, or net carbs, are the grams of carbs in a food or beverage minus the grams of fiber. For example, if a food contains 6 grams of carbs and 2 grams of fiber per serving, the net carbs per serving size is 4 grams.
Calculating macros
The term macros is a shortened version of the word macronutrients. Macronutrients are the three types of nutrients that make up most of what we eat: carbohydrates, fats, and proteins.
When you are "counting your macros," you are counting the grams of carbohydrates, fats, and proteins you consume.
To begin you need to determine your calorie needs per day based on factors such as age, gender, and activity level. This number then informs the number of carbs you should consume daily to meet your keto diet goals.
A 2,000 - 2,500 daily calorie intake indicates an optimal carb intake of 25-30 grams per day. If your daily calorie intake is over 3,000 (as calculated to meet your goals) then the carb intake would range from 35-45 grams of carbs per day.
There are free tools available to calculate what your calorie, fat, protein, and carb intake should be. Macros Calculator
How does the Keto diet compare to other popular diets?
Atkins, Paleo, Whole 30, and Keto are all popular diet plans.
Atkins is a diet plan with fluctuations in macronutrient intake throughout four stages. Carbohydrates are limited initially with an increase over time. This diet also emphasizes lower fat consumption than a keto diet.
The paleo diet prohibits dairy, grains, and sugar. It is lower in fat intake than keto, and allows moderate carbohydrate consumption. The focus of the paleo diet is on "whole foods," that are nutrient-dense without additives.
Whole 30 is a short-term diet plan focusing on fresh, healthy foods while omitting dairy, legumes, sugar, grains, and all packaged foods for 30 days as a system "reset."
Where did the Ketogenic diet come from?
A high fat, low carbohydrate meal plan has been used in clinical practice and hospitals since the early 20th century.
As outlined in an article published in 2017, Ketogenic diet: Old treatment, new beginning, a high fat diet for clinical treatment originated in 1921 when Dr. Wilder of the Mayo Clinic developed the ketogenic diet for the treatment of epilepsy.
What is "keto flu"?
To date there has been little scientific research on the phenomenon of "keto flu," however, anecdotal evidence describes symptoms that can be experienced with the initial phases of a keto diet.
Symptoms may include body aches, brain fog, and gastrointestinal complaints, such as nausea, constipation, and diarrhea. Headaches, changes in sleep patterns, and fatigue have also been reported.
Benefits of keto diet
A principal benefit of the ketogenic diet is weight loss. This occurs due to the excess fat in the body being broken down and burned for energy in the form of ketones.
Ketones are a "brain friendly" fuel, allowing the brain to work more efficiently. Individuals on a ketogenic diet often report increased energy, focus and concentration.
Foods recommended on the ketogenic diet such as nuts, fatty fish, tomatoes, olive oil, berries, and green leafy vegetables are anti-inflammatory, thus promoting a healthier environment in the body and assisting in the prevention of chronic diseases.
According to a review published in 2021, The Potential Health Benefits of the Ketogenic Diet individuals with health conditions such as diabetes, cardiovascular disease, and high blood pressure have demonstrated improvements with the Ketogenic diet plan. These benefits are influenced by weight loss and the stabilization of the blood sugar often experienced with following a keto diet.
According to the 2020 article The Role of Ketogenic Diet in the Treatment of Neurological Diseases, the ketogenic diet is "a very promising model" in the therapy of neurological conditions such as Parkinson's disease, migraines, and Alzheimer's disease.
What can you eat on a keto diet?

Healthy fats, low carbohydrate produce, meats, fish, and nuts are recommended when following a ketogenic diet. Examples include:
Berries
Meats
Fish
Nuts, seeds
Olives, olive oil
Dairy products such as heavy cream, yogurt, and cheese
Coffee and tea without added sugar
Low-starch vegetables such as cauliflower, leafy greens, and broccoli
For more information on which fruits and vegetables are keto friendly check out our articles on keto fruit and keto vegetables.
Can I eat chocolate on a keto diet?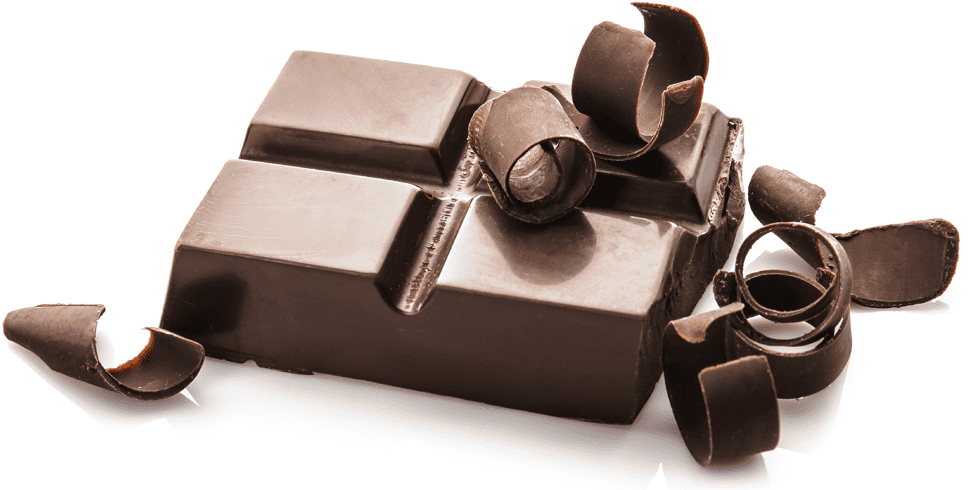 Yes, chocolate can be enjoyed in moderation on a ketogenic diet. The optimal choice is 70% dark chocolate sweetened with erythritol, stevia, or monk fruit. Read packages carefully to determine the carbohydrates per serving. Hot chocolate can also be keto friendly, as with our keto hot chocolate.
Can a keto diet be dairy free?
Yes, you can follow a dairy free lifestyle on a ketogenic diet. Read labels carefully to determine the net carbs per serving when consuming plant based yogurts, cheeses, and milks.
Many unsweetened plant based milks are keto friendly. Look for 2 grams of carbs or less per one cup of milk. Unsweetened almond milks are often a good choice, such as Almond Breeze unsweetened almond milk with 1 gram of carbs per one cup. The brand Good Karma offers an oat, flax, and pea based milk with 2 grams of carbs per one cup. So Delicious unsweetened coconut milk also has 2 grams of carbs per cup. Unsweetened hemp and soy based milks are other nut free milk alternatives on a keto diet.
There are plant based cheese alternatives on the market that are keto friendly when consumed in moderation. Brands such as Soy Station, the Original Almond, and Treeline carry plant based cheese products that can be enjoyed in small portions on a keto diet. The article best and worst non-dairy cheese brands for keto rates the carbs and ingredients of plant based cheeses.
Often the recommended serving sizes of unsweetened plant based yogurts are higher in carbohydrates. Silk (plain) almond milk yogurt contains 8 grams of net carbs per ¾ cup. Unsweetened coconut based and cashew based yogurts are generally higher. So Delicious has 7 grams of net carbs per ⅓ cup. Forger contains 8 grams of net carbs for just over ⅓ cup. Read labels and adjust portion sizes accordingly.
Many dairy free butter alternatives are keto friendly, such as Earth Balance and Miyoko's cultured vegan butter which both contain zero grams of carbs per serving.
What alcohol can you drink on keto?

Keto friendly alcohol includes spirits mixed with soda water and zero carb sweeteners as an optimal choice for a keto diet.
Carrying a small bottle of monk fruit drops or stevia extract when out in social situations allows you to add your own keto friendly sweetener to cocktails.
Although most spirits are low carb some have less sugar, such as vodka, which limits "empty calorie" intake.
Wine is higher in carbs than spirits, however, dry wine is lower in carbs than fruity wines.
Enjoy wine in moderation and keep in mind that you may have to adjust your carb intake from other sources. Having wine with dinner could be offset by reducing portions of other carbohydrate foods, such as fruit or a keto friendly snack.
Beer is typically high in carbs, but keto is all about balancing the intake of macros (protein, carbs, fats) with no foods completely off limits. Consider your ratio of carbs per day as a form of "currency" and make conscious decisions on how you spend it.
There are low carb beers on the market, such as Michelob Ultra with 2.6 grams of carbs per 12 ounces.
Be aware that due to ketosis (burning ketones instead of glucose) your tolerance for alcohol will be diminished.
Coconut oil on keto
This healthy fat can be consumed in small amounts on a keto diet. Although high in calories, this oil is loaded with medium chain triglycerides or MCTs. When compared to fats containing long chain triglycerides, such as olive oil, MCTs convert more readily into ketones for energy. Studies have demonstrated that consuming MCTs can assist in maintaining ketosis on a keto diet.
What not to eat on keto diet?

To follow a ketogenic diet, it is recommended to limit processed and high carbohydrate foods. Examples include:
Pasta, bread
Cereal, Grains
Crackers, Pretzels
Potato chips, French fries
Sugary foods (doughnuts, cakes, cookies)
Sugary drinks (juices, soda)
Starchy vegetables such as potatoes, corn, beans, butternut squash
High sugar fruits such as bananas, pineapple, grapes, apples
There are many delicious meals, snacks, and desserts that are keto friendly. Try our instant pot chicken legs or our keto cauliflower mac and cheese. For dessert enjoy keto brownies paired with a scoop of keto ice cream. Also, explore our best keto snacks roundup.
What is a cyclical keto diet?
A cyclical keto diet is one option in the ketogenic lifestyle. Individuals with thyroid issues or those who intend to participate in high-intensity exercise and wish to build muscle mass may opt for a cyclical ketogenic diet plan.
The main difference when compared to a standard keto diet is to introduce 1-2 consecutive "carb load" or "refeeding" days per week, while maintaining a standard keto diet on the other 5 days.
On "refeeding" days, you eat more carbs and increase protein intake. Fat consumption is decreased on "refeeding" days. See the chart below:

On "refeeding" days, it is recommended to consume whole foods and fresh produce higher in carbohydrates, such as beans, lentils, brown rice, and even a spoonful of honey.
We like manuka honey, which is rich in antiviral, antioxidant, antibacterial, and anti-inflammatory properties.
Consuming high-quality carbohydrate foods will switch the body back to burning glucose for energy instead of ketones. Glucose is the ideal fuel for high-impact exercise, and those who advocate for cyclical keto describe increased endurance for weight training and opportunity for muscle growth.
After the two carb load days, switching back to the standard keto diet and burning ketones can cause "keto flu" symptoms. Please see tip #2 below for strategies to minimize the effects of "keto flu."
Tips for starting a ketogenic diet
1. Stay hydrated with water and electrolytes
Many sports drinks are loaded with sugar, so add a stevia-sweetened electrolyte mix to a glass of water to replenish electrolytes. We like Ultima broad spectrum electrolyte mix, as it contains zero sugar and zero carbohydrates.
Maintaining adequate hydration by drinking plenty of water is important to minimize, or avoid, "keto flu." You can create your own refreshing and vitamin-rich infused water by adding mint, a squeeze of lemon or lime, fresh basil, cubes of watermelon, cucumbers, fresh ginger root, or berries to a pitcher or glass of water.
These fresh additions can also be added to soda water for a unique flavor. Hot or cold unsweetened tea is another option to stay hydrated.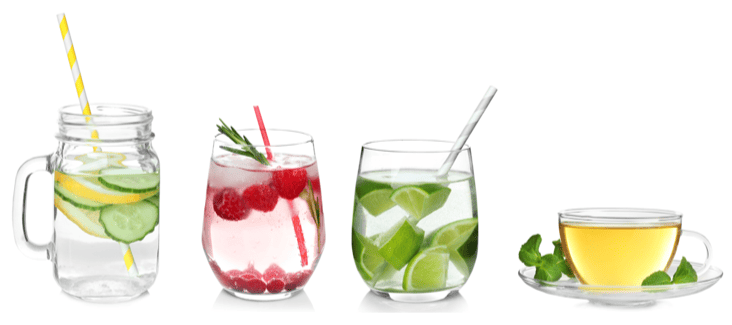 2. Minimize or avoid the "keto flu"
During the first few weeks of a very low carbohydrate diet, it is important to be kind to your body. The switch from burning glucose to burning fat for energy is a considerable change.
As stated in tip #1 drink plenty of water and consume a daily allowance of electrolytes. Rest as often as possible and engage in light exercise as tolerated. Prioritize a good night's sleep by getting to bed early.
Indulge in self-care, such as a warm bath, quiet time with a good book, taking a walk outdoors, or treating yourself to a massage.
Cravings for high-carbohydrate foods are often reported when beginning a keto diet. Eliminate carbohydrates gradually while increasing your fat intake to feel satiated and minimize cravings.
3. Be patient
Your energy levels may be lower in the first few weeks of beginning a keto diet. This is an expected and normal finding. Once you have moved through this initial phase and your body is producing ketones, your energy level will be restored and many individuals even report an increase in energy when following a ketogenic diet.
4. Signs your body is switching to burning ketones for energy
There are a number of indicators that your body is transitioning from burning glucose to burning ketones for energy (ketosis). One method is testing the blood or urine for ketone levels.
Ketone test strips are a tool to determine if you are on your way or have entered ketosis. Testing is done using ketone urine test strips or pricking your finger to use ketone blood test strips and a ketone meter (similar to checking blood sugar levels).
Monitoring your body for signs and symptoms can help you determine if your body is transitioning into ketosis. Symptoms include:
Fruity or "bad" breath is a sign there is an increased level of ketones in the body, or that you are entering "ketosis."
Fatigue
Feeling thirsty. Make sure to hydrate!
Weight loss
Headaches. Dehydration, and the removal of sugar and caffeine (from soft drinks) when beginning a keto diet are two possible causes for experiencing headaches.
Changes in sleep patterns. Carbohydrates play a role in energy and sleep rhythms. Your body will need to adjust to burning ketones as the primary energy source, during the day and at night.
Loss of appetite and upset stomach. Increase fat intake and slowly increase the grams of fiber you consume daily when beginning a keto diet.
These symptoms are temporary and some individuals do not experience any symptoms at all. If symptoms persist or are severe it is always a good idea to speak with your doctor.
5. Remove "junk food" from your environment
Clear out temptations from your home and work space and stock up on nutritious foods and clean snacks. Examples such as yogurt, berries, cheese, no-sugar-added chocolate, nuts, and olives are all keto friendly options.

6. Pay attention to your fiber intake
With fat as the most abundant macronutrient in the keto diet, it is important to consume plenty of fiber-rich foods to support digestive health. Leafy greens, nuts, seeds, avocados, cruciferous vegetables, such as broccoli and cauliflower, and fresh or shredded coconut are all high-fiber foods.
Recommendations for fiber intake range from 20-30 grams per day. Increasing fiber should occur slowly and to each individual's tolerance.
7. Avoid a "lazy" ketogenic lifestyle
Drive-through meals and pre-packaged foods should be consumed sparingly or avoided. Make sure to read labels carefully to avoid increased carbohydrate or sugar intake. A "lazy" keto lifestyle is not effective in producing the many benefits of a ketogenic diet.
A homemade goodie or snack can be prepared ahead of time for a quick-grab food item throughout the week. Try our low carb chocolate chip muffins, or get a pick me up with our keto energy bites. Enjoy something savory by pairing keto crackers with cheese, or dig into our keto banana bread for a nourishing snack.
8. Consider your calorie intake
Although counting calories is not the main focus of a keto diet, calories do matter. Even healthy and keto friendly foods can be high in calories, such as nuts, full fat dairy, and avocados.
If you are not losing weight or your weight loss has stalled, decrease the number of calories you are eating while at the same time maintaining your fat consumption as 70-90% of your overall calorie intake.
9. Keto and Exercise
Once your body has adjusted to a keto diet, regular exercise will boost fat burning and maximize the health benefits of a keto lifestye. Low impact activities such as walking, rowing, swimming, yoga, and short distance cycling are recommended.
Using your own body weight as resistance, such as with squats, planks, and pushups is ideal for moderate intensity strength training. Listen to your body when it comes to exercise.
If your energy levels are low with fitness activities, make sure you are eating enough nutrient dense foods and healthy fats. For a higher intensity workout, introducing clean carbs (such as a piece of fruit) 30 minutes prior can fuel your body for energy and endurance.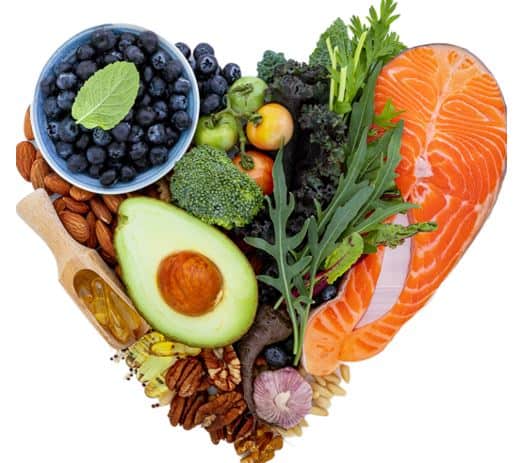 Here are some of our favorite Keto Recipes:
Marry Me Chicken – One of our favorites! Creamy, tangy, savory and delicious, this easy Marry Me Chicken recipe is super simple to make and quite scrumptious. We LOVE make up a big batch of mashed cauliflower and spooning the savory sauce over it. It's easy keto meals for the win.
Keto Chocolate Mug Cake - With just over 5 minutes and a few ingredients, you can have a fudgy, chocolatey low carb mug cake made from start to finish. It's perfect for when those occasional emergency chocolate cravings hit, plus it's gluten-free and sugar-free too.
Keto Gravy - Takes five minutes to make, has less than 1 carb per serving, and can be made with beef, chicken, turkey, or veggie broths, meat drippings, or bouillon cubes. You are going to love how quickly this savory, thick low carb gravy comes together.
Keto Coleslaw - A versatile crunchy salad with a simple sweet and creamy dressing. It's simple to make and it only calls for 7 easy-to-find ingredients.
Low Carb Meatloaf - A no-fail Low Carb Meatloaf Recipe that's easy to make, packed with flavor, and comforting any night of the week. This keto meatloaf has a dairy-free option.
Keto Pudding - uses a handful of ingredients and is quick to make. You're going to love this keto pudding recipe.
More articles you may like:
We hope you enjoyed reading this article. Please help us out by leaving a quick review and star ★ rating below.
LET'S GET SOCIAL, you can follow Four Score Living on Pinterest. You can also leave a comment below if you have any questions.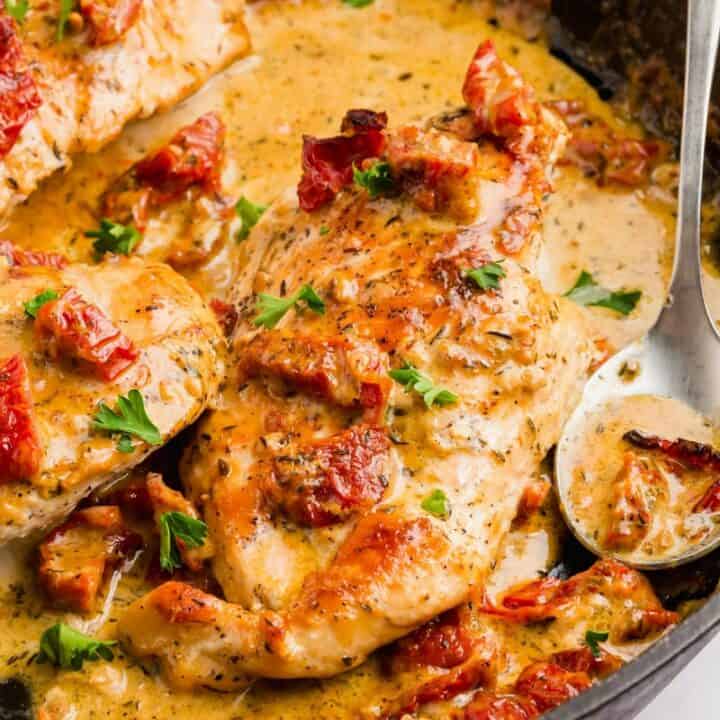 Easy Marry Me Chicken
Creamy, tangy, savory and delicious, this easy Marry Me Chicken recipe might just make anyone you serve it to fall in love.
Ingredients
1 tablespoon olive oil
3-4 chicken breasts (about 1 ½ lbs.)
1 teaspoon salt
1 teaspoon pepper
3 cloves garlic, minced
1 teaspoon dried thyme
½ teaspoon dried oregano
½ teaspoon red pepper flakes
¾ cup low sodium chicken broth
½ cup heavy cream
¼ cup fresh-grated parmesan cheese
Instructions
Preheat your oven to 375F degrees.
In a large cast iron skillet (or oven-safe skillet) heat oil over medium heat.
Season both sides of the chicken with salt and pepper.
Sear both sides of the chicken, about 5 minutes per side. Transfer chicken to a plate; set aside.
Add the minced garlic to the hot skillet and cook for 1 minute. Add the thyme, oregano, red pepper flakes, chicken broth, and heavy cream. Cook for 5 minutes, stirring often.
Stir in the sundried tomatoes and parmesan cheese.
Return the cooked chicken to skillet and spoon the sauce over the chicken.
Bake for 18-20 minutes or until the chicken is cooked through.
Serve warm with your favorite sides.
Notes
Use a cast iron skillet or other oven-safe skillet to make this recipe so that you can finish it in the oven.
It's helpful to have all of your ingredients measured and ready before you start making the sauce. This helps to keep the kitchen neat and the cooking quick.
Recommended Products
As an Amazon Associate and member of other affiliate programs, I earn from qualifying purchases. They never cost you extra.
Nutrition Information:
Yield:

4
Serving Size:

1
Amount Per Serving:
Calories:

387
Total Fat:

21g
Saturated Fat:

10g
Trans Fat:

0g
Unsaturated Fat:

9g
Cholesterol:

141mg
Sodium:

760mg
Carbohydrates:

6g
Net Carbohydrates:

5g
Fiber:

1g
Sugar:

4g
Protein:

42g
The nutrition information for this recipe is an approximate total per serving. Please double check the nutrition information for your exact ingredients and brands.