Pistachios are a popular snack option that is rich in nutrients. But, are they keto-friendly?
In this post, we'll discuss if pistachios are keto-friendly, how many carbs are in pistachios, and give you a list of the best keto friendly nuts.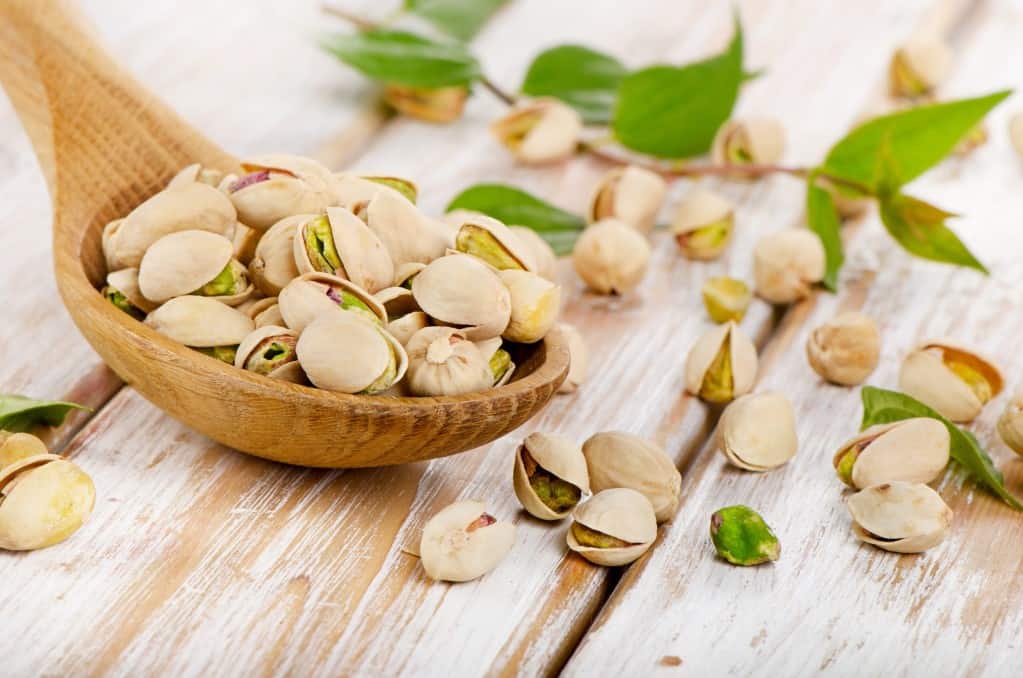 Many low carb dieters avoid obvious sources of carbohydrates, such as pasta, bread, and sugary foods, but it's crucial to understand that carbohydrates can also be found in unexpected food choices such as nuts.
Nuts make a great snack, as they are high in fiber, protein, and dietary fat. However, some nuts, such as pistachios, have a high carb content, raising the question, "Are pistachios keto?"
Are Pistachios Keto Friendly?
No. Pistachios are typically not keto-friendly. Pistachios have too many carbohydrates per serving for a ketogenic diet.
The main objective of a keto diet is to reduce carb intake in order to achieve a state of ketosis, where the body burns fat rather than carbs for energy. The daily carb limit is typically 50 grams of net carbs per day, with many keto dieters aiming for a much lower amount of 20 grams of net carbs consumed daily.
Because pistachios are high in carbs, they do not align with a keto lifestyle but may work on a less strict low-carb diet.
Carbs In Pistachios
Raw pistachios have 7.93 grams of carbs per ounce. Pistachios have 2.92 grams of fiber, which results in 5.01 grams of net carbs per serving.
This higher carb count does not generally fit into a daily goal of consuming 20 net carbs or less.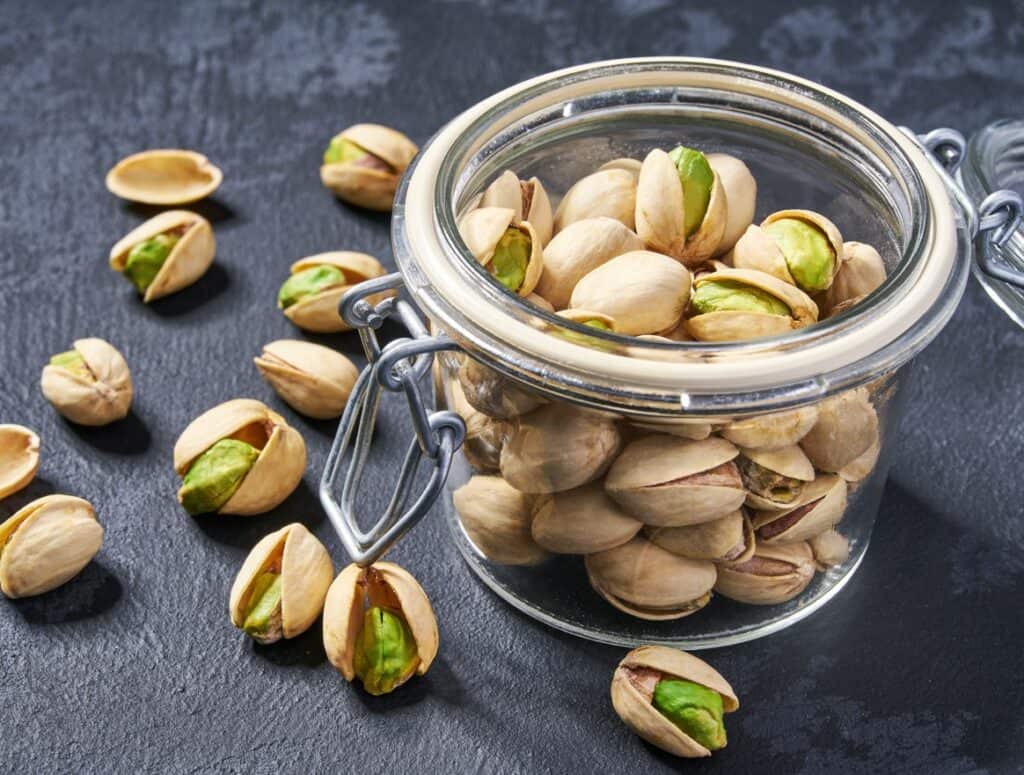 Nutritional Information Of Pistachios
Pistachios are rich in many essential nutrients that the human body needs. one ounce of pistachios contains:
Calories: 159 kcal
Protein: 5.73 g
Fat: 12.8 g
Carbs: 7.93 g
Fiber: 2.92 g
Important minerals & essential vitamins
Magnesium: 34.3 mg
Phosphorus: 139 mg
Potassium: 289 mg
Zinc: 0.6 mg
Selenium: 1.98 µg
Vitamin C: 1.59 mg
Vitamin B6: 0.48 mg
Folate: 14.5 µg
Lutein + zeaxanthin: 822 µg
Health Benefits of Pistachios
Pistachios, like almost all nuts, provide various health benefits. The following are some of the most significant health benefits of pistachios:
Rich in Antioxidants
According to some studies, pistachios are an excellent source of antioxidants, with an even higher concentration than many other types of nuts and seeds.
Pistachios are particularly high in lutein and zeaxanthin, which are essential antioxidants to support eye health.
These substances, known as carotenoids, assist in guarding your eyes against aging-related macular degeneration, a disorder that results in loss or impairment of central vision, and blue light damage. Egg yolks, zucchini, kale, broccoli, cucumber, and spinach are low carb food sources that also provide these carotenoids.
Gut Health
As a good source of dietary fiber, with 3 g per serving, pistachios support gut health. Foods that provide a good source of dietary fiber, such as pistachios, are beneficial for your gut bacteria. Pistachios may also enhance healthy gut bacteria, such as Lactobacillus.
Reduces Inflammation
In the body, uncontrolled chronic inflammation is a key predictor of disease. Pistachios deliver a good dose of polyunsaturated fats and monounsaturated fats, which are dietary fatty acids that can help reduce inflammation.
May Lower Blood Pressure And Cholesterol levels
Pistachios are a good source of antioxidants and may also help lower blood pressure and cholesterol, which reduces the risk of cardiovascular diseases.
Pistachios, like other nuts, are a good source of L-arginine, an amino acid that the body uses to produce nitric oxide which naturally assists in lowering blood pressure.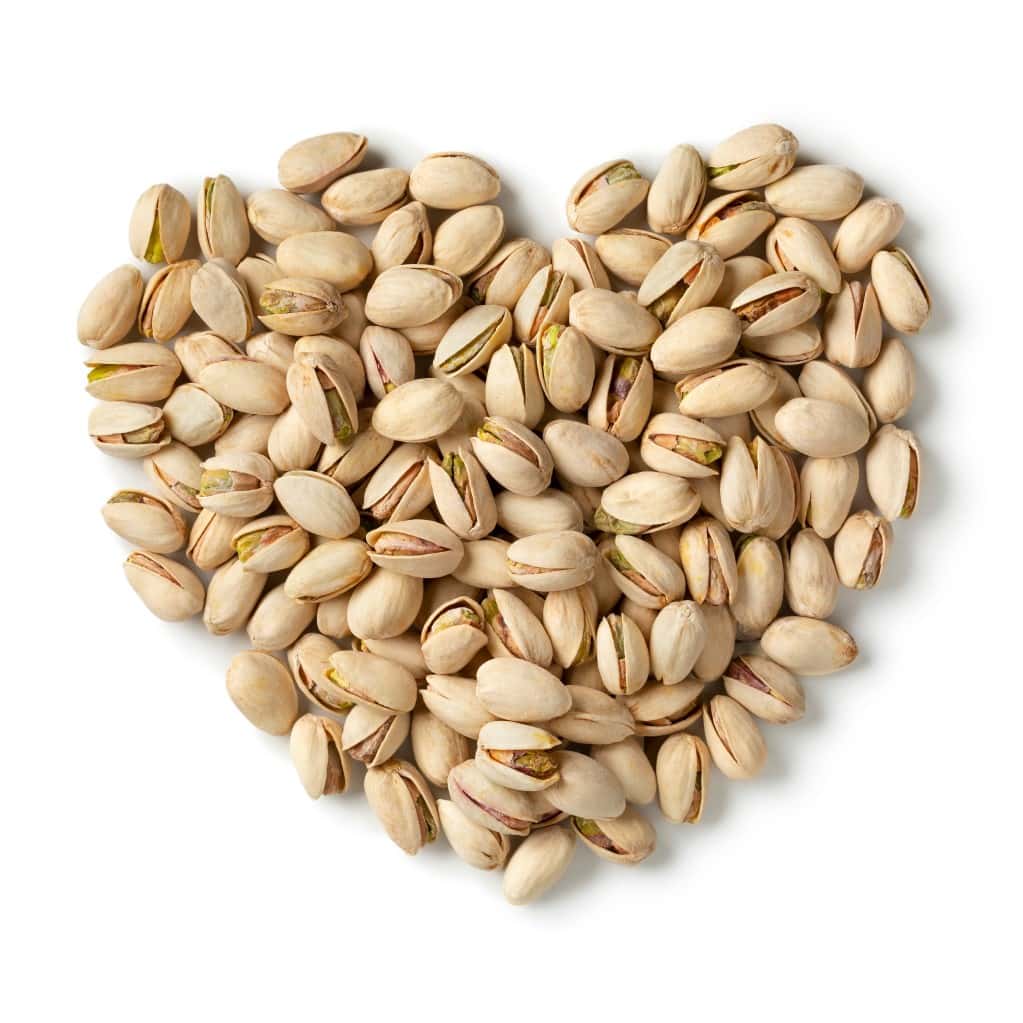 May Promote Weight Loss
Even though they are high in calories, nuts are among the best foods for weight loss.
Pistachios' high fiber and protein content enhance their ability to make you feel fuller for longer, thus reducing overall calorie consumption.
May Help Reduce Blood Sugar Levels
Pistachios don't considerably raise blood sugar levels even though they contain more carbohydrates than most other nuts. This is because they have a low glycemic index.
Pistachios may considerably lower fasting blood sugar and enhance insulin resistance in individuals with prediabetes, type 2 diabetes, or metabolic syndrome, as concluded by a systematic review of six studies.
What Nuts are Keto Friendly?
For those on a ketogenic diet, knowing which are the best nuts that align with your low-carb lifestyle is essential. Here's a list of the best nuts ranked by their net carbs, to help you make the best decision:
| | | | | | |
| --- | --- | --- | --- | --- | --- |
| Nut | Net Carbs | Carb | Fiber | Protein | Fats |
| Pecans | 1.22 g | 3.94 g | 2.72 g | 2.6 g | 20.4 g |
| Brazil nuts | 1.40 g | 3.52 g | 2.12 g | 4.05 g | 19 g |
| Macadamia nuts | 1.47 g | 3.91 g | 2.44 g | 2.24 g | 21.5 g |
| Hazelnuts | 1.98 g | 4.73 g | 2.75 g | 4.25 g | 17.2 g |
| Walnuts | 1.98 g | 3.88 g | 1.9 g | 4.31 g | 18.5 g |
| Peanuts | 2.15 g | 4.56 g | 2.41 g | 7.31 g | 13.9 g |
| Almonds | 2.58 g | 6.12 g | 3.54 g | 6.01 g | 14.1 g |
| Pine nuts | 2.66 g | 3.71 g | 1.05 g | 3.88 g | 19.4 g |
| Pistachios | 5.01 g | 7.93 g | 2.92 g | 5.73 g | 12.8 g |
| Cashews | 7.66 g | 8.56 g | 0.9 g | 5.16 g | 12.4 g |
| Chestnuts | 10.61 g | 12.91g | 2.3 g | 0.69 g | 0.6 g |
Keto Substitutes for Pistachios
Although pistachios aren't really keto-friendly, we have identified some keto pistachio substitutes that can provide you with a pistachio taste and keto friendly options with a similar texture:
Pistachio Oil - Gives you all the flavor of pistachio nuts without the excessive carbohydrates. Mix it with lemon juice and pour on your salads as a quick, tasty salad dressing.
Pistachio Extract - Pistachio extract is compatible with the ketogenic diet as it has zero carbs. Add it to our keto ice cream recipe to turn it into pistachio ice cream. See the recipe card below.
Seeds - Sunflower seeds, Hemp Seeds, and Sesame Seeds.
Keto Friendly Snacks - Read our extensive article on the best keto snacks to make and buy.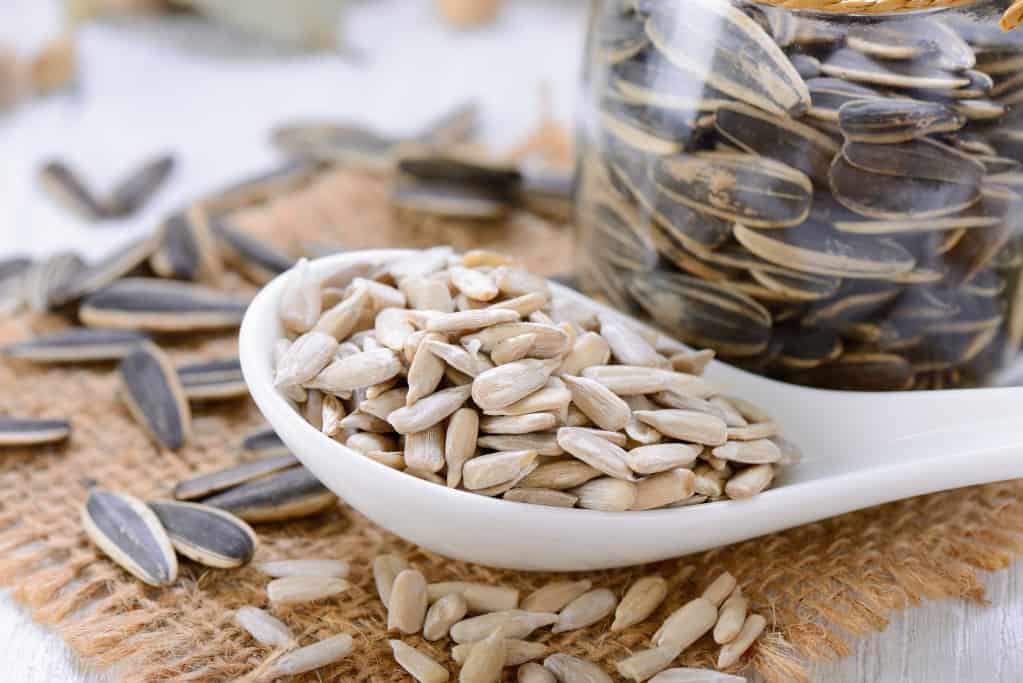 FAQs
Are Salted Pistachios Keto Friendly?
No. Due to their high carbohydrate content (5.01 grams of net carbs per 1 oz serving), salted pistachios are not keto-friendly. Even when unsalted, pistachios contain a large quantity of carbohydrates despite being a nut that is high in protein, healthy fats, and other nutrients.
If you decide to enjoy pistachios on a less strict low-carb diet, pick unsalted or slightly salted choices, as excessive sodium consumption can lead to health concerns such as high blood pressure.
Are Wonderful Pistachios Keto?
No. Wonderful Pistachios, roasted and salted, are not keto-friendly because they are high in carbs (17.86g net carbs per 100g serving). Even a small serving size may cause you to exit ketosis.
The Wrap-Up!
Pistachios are too high in carbs to be part of your keto diet, but may be enjoyed in moderation on a low-carb diet.
Choose nuts like pecans, Brazil, or macadamia nuts as they are a better fit for your ketogenic lifestyle. The key to success on a keto diet is knowing which foods align best with your daily carb limit and overall health goals.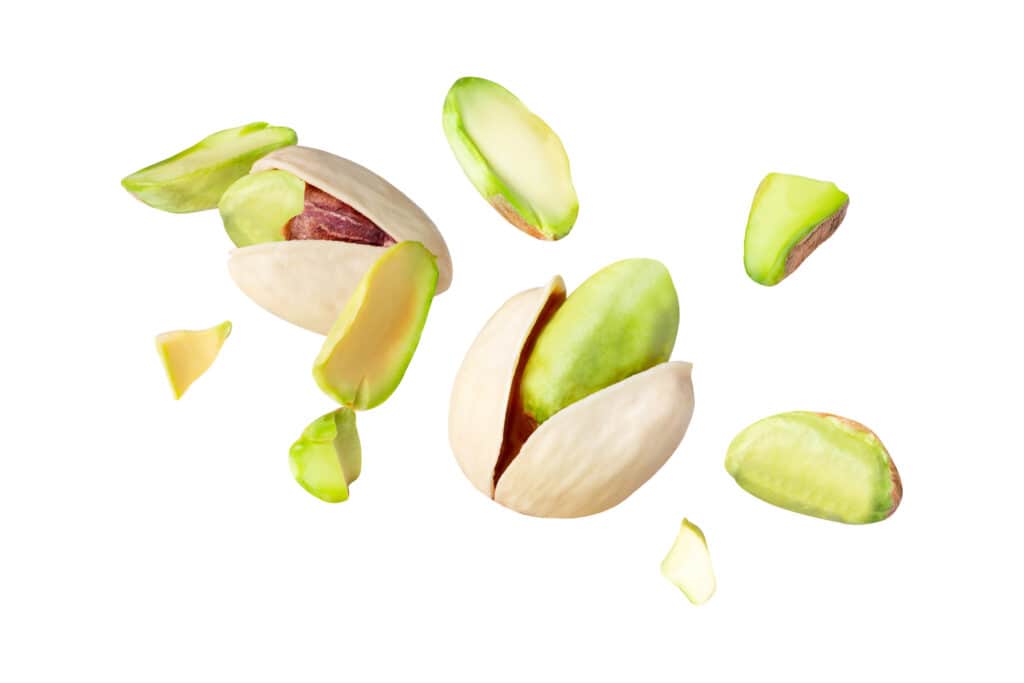 More articles you may like:
We hope you enjoyed reading this article. Please help us out by leaving a quick review and star ★ rating below.
LET'S GET SOCIAL, you can follow Four Score Living on Pinterest. You can also leave a comment below if you have any questions.