Have you ever thought about where corn fits into a keto diet? You're not alone. Many following the keto lifestyle question whether certain foods, like corn, can be included in their meal plan.
This guide will clarify corn's role in a ketogenic diet as we analyze 11 common corn products, including a handy chart that breaks down their nutritional profile, so you can make the right choices on your keto journey.
We'll also explore some keto-friendly alternatives.
By the end, you'll be well-informed about how and when to enjoy corn while staying true to your keto goals.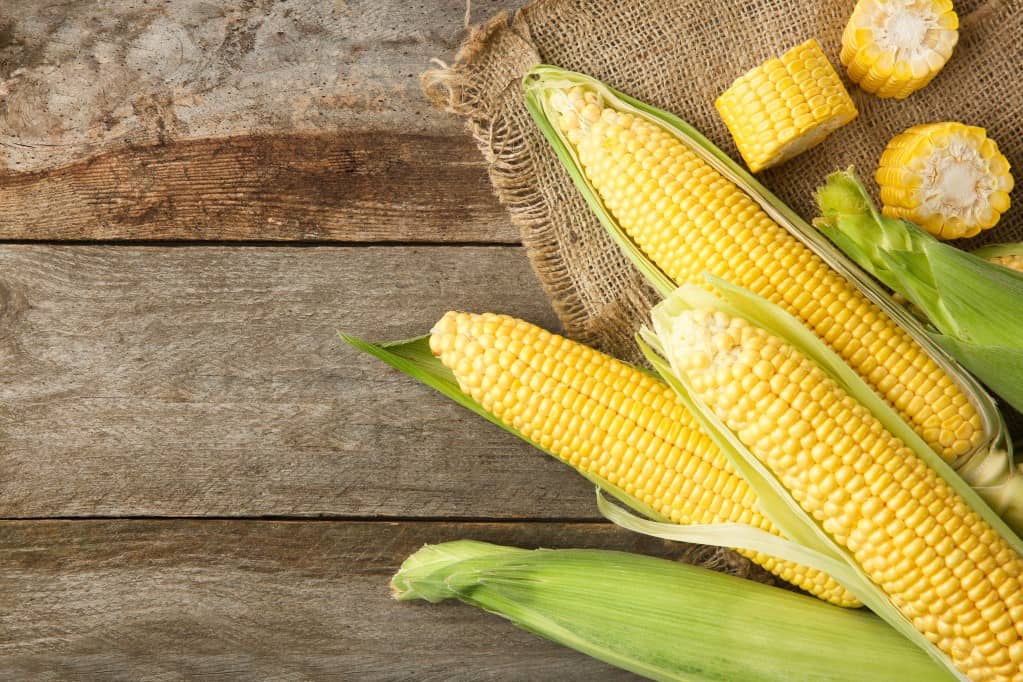 Is Corn Keto-Friendly?
The primary goal of the ketogenic diet is to significantly reduce carbohydrate intake to switch the body's energy source from carbohydrates to fat. This encourages a state called ketosis, where the body produces ketones for energy.
Unfortunately, corn is relatively high in carbohydrates, particularly in the form of starch, which can impact ketosis and slow weight loss.
While an ear of corn might fit into a broader low-carb diet if consumed in moderation, keto dieters trying to maintain a state of ketosis should think twice.
Carbs in Corn
Despite its frequent classification as a vegetable, corn is fundamentally a grain. This means it possesses a distinct nutritional composition, most notably a high starch content.
Starches are complex carbohydrates that, when consumed, are broken down into simpler sugars in our bodies. This naturally raises concerns for those on a ketogenic or low carb diet, given the direct contribution to one's daily carb intake.
A typical serving of sweet corn, such as a cup of corn, contains around 27-30 grams of net carbs.
Carbs in Corn products
| | | | | | |
| --- | --- | --- | --- | --- | --- |
| Corn products | Net carbs | Calories | Protein | Fiber | Fat |
| Corn (1 cup cooked) | 29g | 177 | 5g | 4g | 2g |
| Creamed corn (1 cup cooked) | 30g | 184 | 4g | 3g | 2.5g |
| Corn on the Cob (1) | 17g | 123 | 4.5g | 2g | 1.8g |
| Corn Tortilla (1) | 13g | 52 | 1.4g | 2g | 0.7g |
| Tortilla Chips (28.3 grams) | 14g | 130 | 2g | 2g | 7g |
| Corn Chips (28.3 grams) | 15g | 140 | 2g | 1.2g | 7g |
| Popcorn (3 cups popped) | 15g | 106 | 3g | 3.5g | 1.2g |
| Kettle Corn (3 cups) | 20g | 140 | 1g | 2g | 6g |
| Corn Starch (¼ cup) | 28g | 120 | 0g | 0g | 0g |
| Corn Syrup (¼ cup) | 31g | 120 | 0g | 0g | 0g |
| Cornmeal (¼ cup) | 24g | 110 | 2g | 2g | 1g |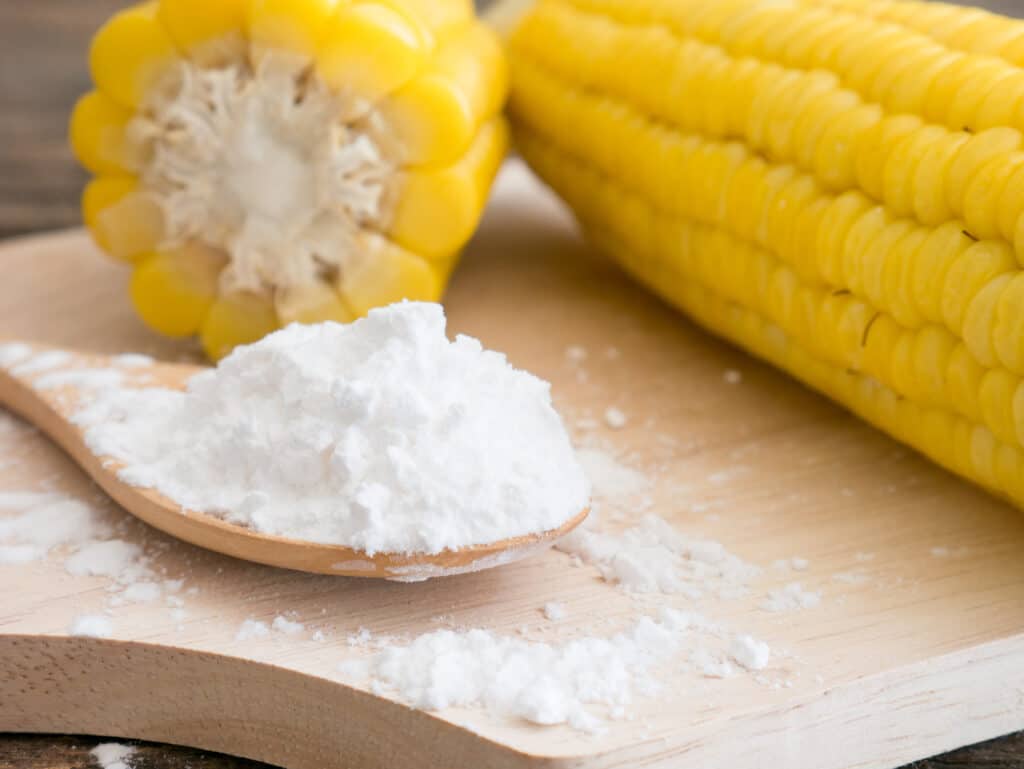 Nutritional Information of Common Corn Products:
Corn and its derivatives are commonly used in various dishes worldwide. Whether consumed directly as kernels or processed into various products like tortillas, chips, and syrups, it's vital to understand their nutritional values, especially for those watching their carbohydrate intake.
Corn (1 cup cooked): Cooked corn is often loved for its sweet taste and crunchy texture. In a serving size of 1 cup, cooked corn contains 41 grams of carbs, 177 calories, 5g of protein, 4g of fiber, and 2g of fat. While it provides dietary fiber and protein, those on a keto diet might find the carb count overwhelming.
Creamed corn (1 cup cooked): Creamed corn combines the natural sweetness of corn with a velvety, creamy texture. This variant provides 46 grams of carbohydrates, 184 calories, 4g of protein, 3g of fiber, and 2.5g of fat. The added ingredients often increase its carb content, and compared to whole corn, it has a bit less fiber, making its net carb value slightly higher.
Corn on the Cob (1): An iconic summer treat, corn on the cob provides 19g of carbs, 123 calories, 4.5g of protein, 2g of fiber, and 1.8g of fat in one serving. Its sweet kernels make it a favorite, but those on strict keto might be cautious due to its carb content.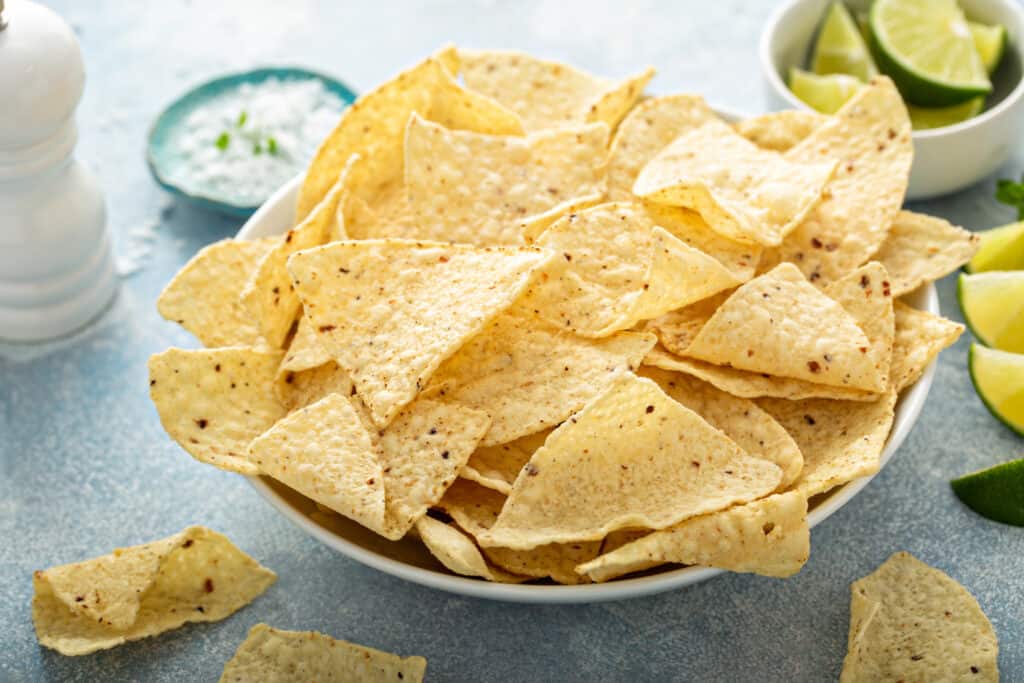 Tortilla Chips (28.3 grams or 1 ounce): A popular crunchy snack, tortilla chips in this portion contain 16g of carbs, 130 calories, 2g of protein, 2g of fiber, and 7g of fat. Processed and often fried, they have a higher fat content, and those on keto should be cautious of the carb accumulation. Try out Keto Tortilla chips recipe, with half the net carbs.
Corn Tortilla (1): Essential in many traditional dishes, one corn tortilla contains 15g of carbs, 52 calories, 1.4g of protein, 2g of fiber, and 0.7g of fat. They offer distinct taste and texture but can be a concern for those on keto due to their carbohydrate content. Our Keto Tortilla recipe only has 5 grams of net carbs.
Corn Chips (28.3 grams or 1 ounce): Corn chips contain 17g of carbs, 140 calories, 2g of protein, 1.2g of fiber, and 7g of fat. Processed and fried, they also have a higher fat content, and those on keto should be cautious. Make our Keto Cheese Chips instead.
Kettle Corn (3 cups): With a balance of sweet and salty, this serving size provides 22g of carbs, 140 calories, 1g of protein, 2g of fiber, and 6g of fat. The added sugars make it less optimal for those watching their carb intake.
Corn Starch (¼ cup): Commonly used as a thickener, this amount of corn starch contains 28g of carbs, 120 calories, and virtually no protein, fiber, or fat. It's pure carbs, so those on a low-carb diet might want to use it sparingly.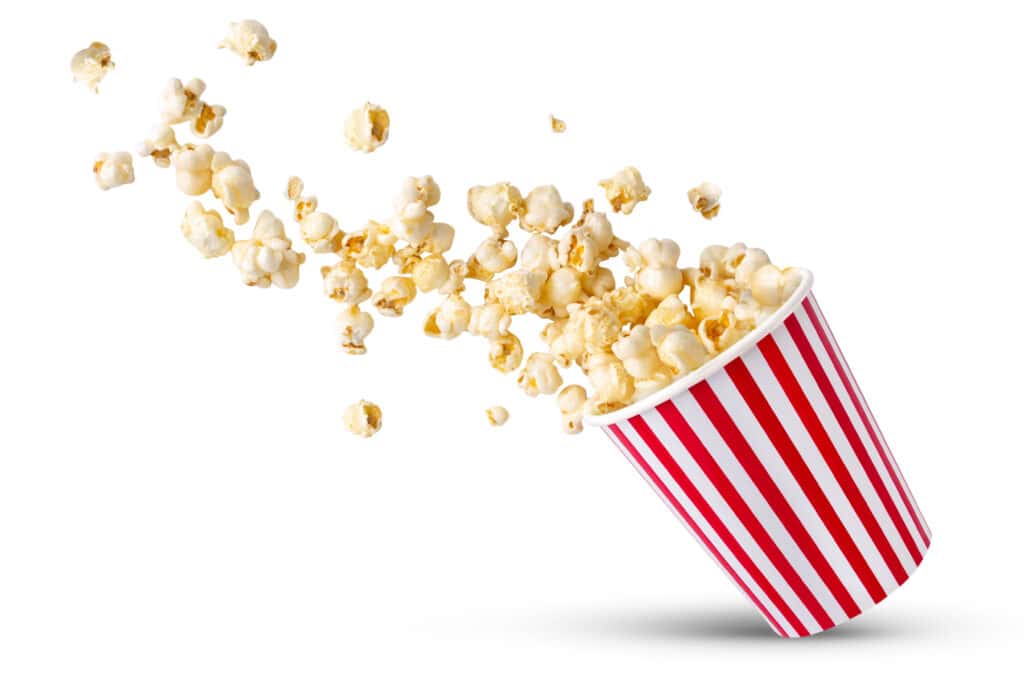 Popcorn (3 cups popped): A movie-time favorite, this portion of popcorn has 18.5g of carbs, 106 calories, 3g of protein, 3.5g of fiber, and 1.2g of fat. Despite being a whole grain, those on keto should enjoy it in moderation.
Corn Syrup (¼ cup): A prevalent sweetener, this portion of corn syrup has 31g of carbs, 120 calories, and no protein, fiber, or fat. Given its effect on blood sugar levels, it's best used minimally by those on low-carb diets.
Cornmeal (¼ cup): As a base for many recipes, this amount of cornmeal offers 26 grams of total carbs, 110 calories, 2g of protein, 2g of fiber, and 1g of fat. While it does provide some protein and fiber, those on strict low-carb diets should consider alternatives or moderation.
Health Benefits of Corn
Often overlooked due to its high carbohydrate content, corn is nutritionally rich and offers many health benefits. Some of its notable health benefits are:
Fiber: Corn, particularly the yellow variety, is a good source of fiber. Dietary fiber aids in promoting a healthy digestive system by supporting regular bowel movements and preventing constipation. Moreover, fiber helps make you feel full, potentially assisting in weight management. NCBI
Vitamins: Corn is notably rich in B vitamins, including niacin, thiamin, and pantothenic acid, which play crucial roles in energy metabolism and neurological functions. Additionally, it provides a dose of vitamin C, an antioxidant that supports the immune system, skin health, and wound healing. (Arnarson, 2023)
Essential Minerals: Beyond its vitamin content, corn is a source of several essential minerals. Magnesium, for instance, plays a pivotal role in muscle function and bone health. Iron is vital for oxygen transport in the blood, while zinc boosts immune function and aids in DNA synthesis.
Blood Sugar Regulation: Contrary to what many might believe, the glycemic index (GI) of corn, particularly sweet corn, is moderate. A moderate GI indicates that corn leads to a slower rise in blood sugar levels compared to high-GI foods when consumed. This can help in maintaining steady energy levels and might be beneficial for those monitoring their blood sugar.
Antioxidant Properties: Corn contains beneficial compounds like lutein and zeaxanthin, which are carotenoids known for their antioxidant properties. These antioxidants help combat oxidative stress in the body, which can lead to various chronic diseases. They are also essential for eye health, potentially reducing the risk of age-related macular degeneration. (Contributors, 2022)
Heart Health: The soluble fiber in corn can help lower "bad" LDL cholesterol levels in the body. By doing so, it can potentially reduce the risk of heart disease. Moreover, corn oil, derived from the germ of corn, is rich in phytosterols, compounds known to reduce cholesterol levels when incorporated into a balanced diet. (Contributors, 2022)
Keto-Friendly Alternatives to Corn
Leafy Greens: Leafy greens are nutritional powerhouses perfect for those following a ketogenic diet. Varieties such as spinach, kale, and Swiss chard are inherently low in carbohydrates but are brimming with essential vitamins and minerals. These vegetables offer a range of nutrients, including vitamin C, vitamin K, and iron.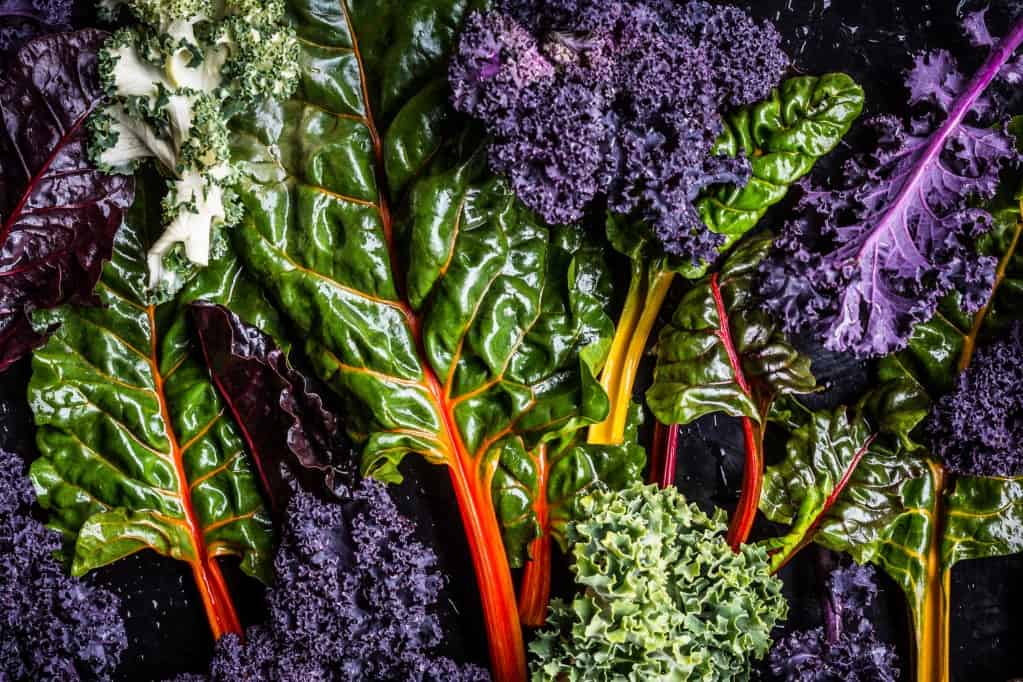 Moreover, they are a rich source of dietary fiber, which not only aids in digestion but also helps in promoting a sense of fullness. For those looking to replace corn, leafy greens can serve as a versatile base in salads, stir-fries, or even in main course dishes.
Low-Carb / Keto Vegetables: For those who miss the texture and bite of corn kernels, low-carb vegetables like broccoli, cauliflower, and zucchini present an excellent alternative. These vegetables are not just low in carbohydrates; they also deliver a substantial amount of fiber, vitamins, and antioxidants.
For instance, cauliflower is an incredibly versatile food. It can be transformed into keto-friendly versions of popular dishes, like cauliflower rice or mashed cauliflower, offering a similar mouthfeel to corn-based dishes without the high carb content. Give our Keto Cauliflower Mac and Cheese a try.
Coconut Flour: Coconut flour offers another fantastic alternative for those on a ketogenic diet. Produced from dried coconut meat, this flour stands out because of its low carbohydrate content and its medium-chain triglycerides (MCTs). MCTs are known to provide a quick energy source, making them particularly beneficial for those on a keto regimen.
Additionally, coconut flour is rich in dietary fiber, contributing to digestive health. It's worth noting that coconut flour is highly absorbent, so when using it as a substitute in recipes, adjustments in the amount of liquid might be necessary. From baked goods to pancakes, coconut flour can play a pivotal role in various culinary delights.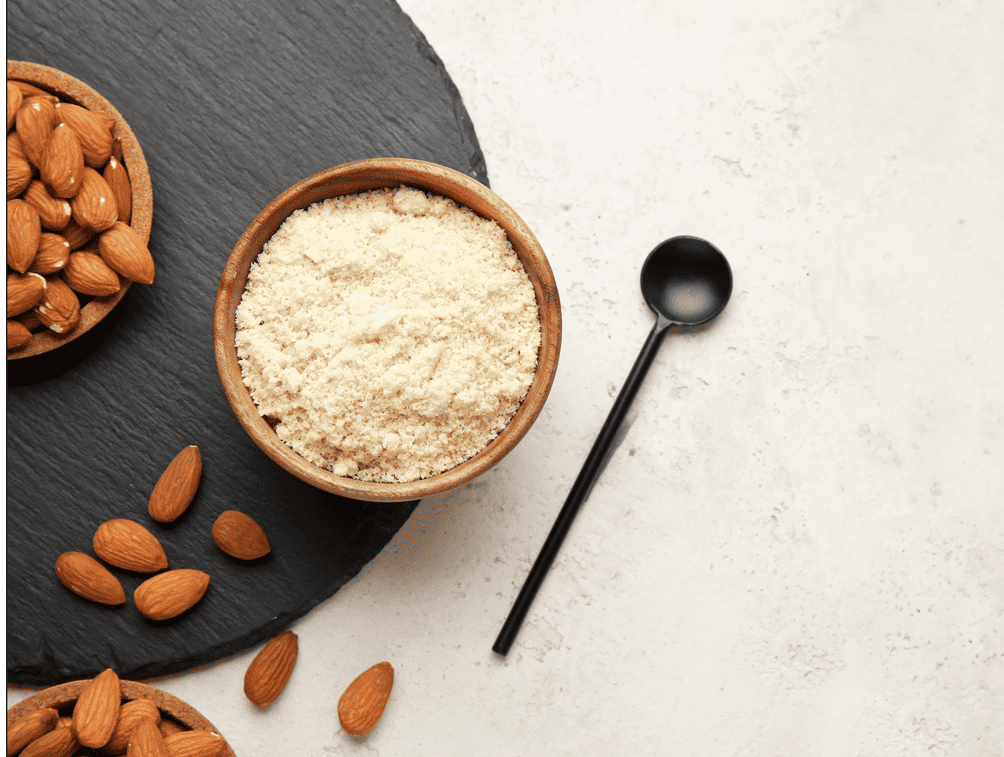 Almond Flour: Almond flour has become a staple in many keto kitchens and for a good reason. This flour, derived from finely ground almonds, serves as a wonderful substitute for traditional flour, including corn flour. Not only is almond flour significantly lower in carbs, but it is also a good source of protein, monounsaturated fats, vitamin E, and magnesium.
Whether you're looking to bake or fry, almond flour can seamlessly replace corn flour in many recipes, ensuring that taste and texture are never compromised.
We use both Almond and Coconut flour in our Low Carb Blueberry Dump Cake recipe.
Frequently Asked Questions
1. Can you eat corn tortillas on keto?
Corn tortillas, made primarily from corn flour, contain a substantial amount of carbs. While they might fit into a more relaxed low-carb diet, for those on a strict keto regimen, it's advisable to seek alternative options (like almond flour or coconut flour tortillas) or consume them in very limited quantities.
2. Can you eat corn chips on keto?
Corn chips, a favorite snack for many, sadly don't fit well within the strict keto diet parameters due to their high carbohydrate content. Opting for keto-friendly alternatives like almond-based chips might be a good choice.
3. Can you eat popcorn on keto?
Popcorn is derived from corn kernels. While it's a high-carb food, consuming it in small amounts might be permissible depending on one's daily carb intake. Always best to measure and be cautious.
Conclusion
Despite its many nutritional benefits, corn is not an ideal choice for those on a strict keto diet due to its high carbohydrate content. For the keto followers, numerous alternatives, including leafy greens, low carb vegetables, almond flour, and coconut flour, offer nutritional value and versatility in culinary use.
By understanding the carbohydrate content in foods and making informed decisions, one can successfully navigate their keto journey while still enjoying diverse, satisfying, and healthful meals.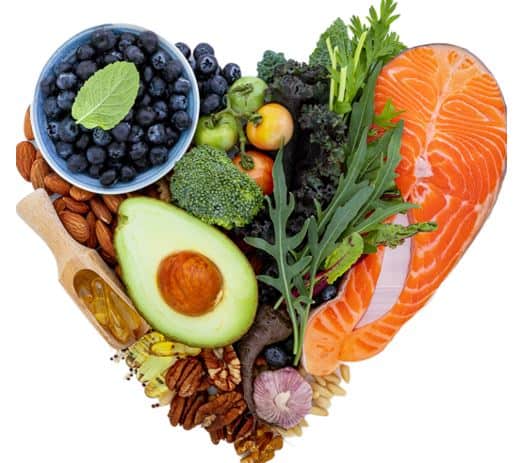 More articles you may like:
We hope you enjoyed reading this article. Please help us out by leaving a quick review and star ★ rating below.
LET'S GET SOCIAL, you can follow Four Score Living on Pinterest. You can also leave a comment below if you have any questions.