We've rounded up some of the best breakfast drinks and breakfast drink recipes! From coffee, teas, and smoothies, to more specialty breakfast drinks like lattes!
Welcome to Four Score Living where we believe you can achieve and maintain a healthy lifestyle through 80/20 living - and that includes enjoying a variety of fun and healthy drinks. Today we're sharing a collection of our favorite breakfast drinks and we're talking about all things breakfast drink recipes.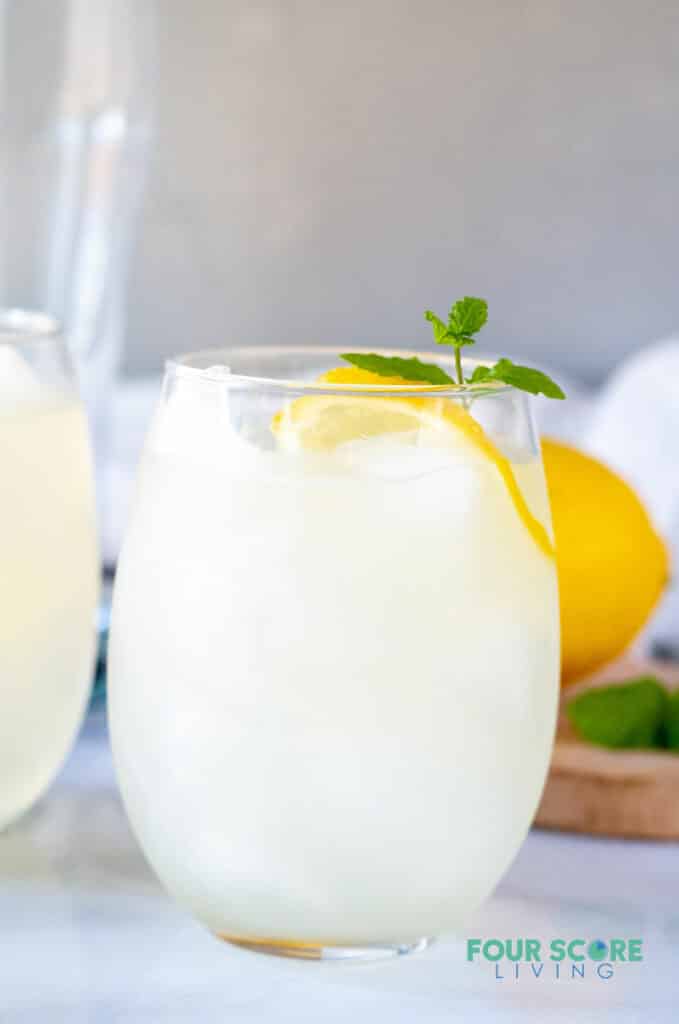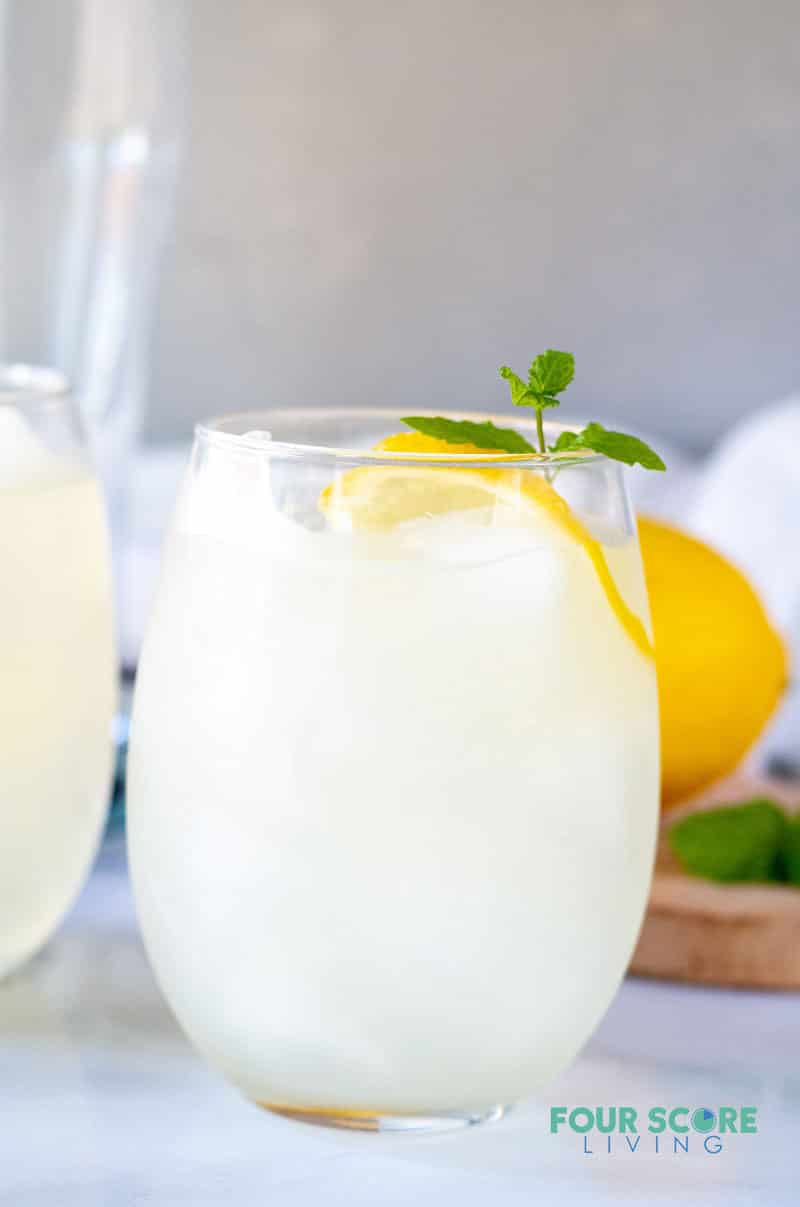 Breakfast is a great way to start the day. Whether you make breakfast at home, or grab a quick breakfast drink while you run out the door, or you meet up with friends - don't for get the breakfast drinks!
Not everyone can eat a big meal early in the day. Some people like a hot beverage or a smoothie, a.k.a, breakfast drinks.
We're sharing what types of breakfast drinks are usually enjoyed in the morning and we're included lots of drink recipes, and more, so you have everything you need for all things breakfast drinks.
TYPES OF BREAKFAST DRINKS
Coffee - Coffee has been one of the most loved breakfast drinks for ages. Many adults reach of a hot cup of coffee in the morning, before, during, and after breakfast. You can dink it plain, sweetened, or with loads of delicious cream. Try it with this Almond Milk Creamer.
Tea - While not everyone drinks coffee, many also turn to tea in the mornings. Tea is similar to coffee, where you can add sweeteners, cream, lemon, ginger, or anything else your heart desires.
Water - Some people stick to water in the mornings, to help them hydrate and wake up. Water is an important part of the day and you want to make sure you're getting enough.
Fruit Juice - Fruit juices have been a breakfast drink for many centuries. Some favorites are orange juice, cranberry juice, banana juice, and pineapple juice. Although, you might find a mix of juices to be your favorite.
Mimosa - It's no secret that Mimosa is increasing in popularity when it comes to breakfast drinks. With so many fun flavors, these tasty adult beverages are perfect for brunches and celebrations.
Smoothies - Smoothies are a super popular breakfast drink, and we've included a list of some of our favorites below. You can add a variety of fruits, make them dairy-free, and sugar-free if you want, and you can add protein powder for some extra protein. They are also a great way to sneak in vitamins in the morning.
Hot Cocoa - Although hot cocoa is sweet like a dessert, we're including it in our list of breakfast recipes. Many people, who aren't coffee drinkers, love to sip on a sweet cup of hot cocoa in the morning. If you love hot cocoa and coffee, you can always combine the two for a mocha (hint).
What are some of your favorite breakfast drinks? Let us know in the comments below.
BREAKFAST DRINKS COFFEE
HOMEMADE ICED COFFEE - Now you can make Iced Coffee Four Ways at home with a few minutes and some simple ingredients - Traditional Iced Coffee, Dirty Chai Iced Coffee, Salted Caramel Iced Coffee, and Mocha Iced Coffee.
MASON JAR COLD BREW -Mason Jar Cold Brew is a quick and easy way to make homemade Cold Brew Concentrate. No need to buy expensive cold brew, when you can make it at home.
COFFEE - We love making homemade coffee with a splash of Keto Coffee Creamer. You can add your favorite creamer.
BREAKFAST DRINKS LATTES
VEGAN PUMPKIN SPICE LATTE - Skip the Starbucks line and make your own vegan pumpkin spiced latte at home! You only need 6 basic ingredients to make this latte recipe — and no fancy equipment required.
DIRTY CHAI LATTE - The Dirty Chai Latte is a popular drink that is served up at many coffee shops. We've created a vegan Dirty Chai Latte Starbucks CopyCat recipe that you can make at home for a fraction of the price
ICED CHAI TEA LATTE - This Iced Chai Tea Latte is a cold drink packed with sweet, warm spices! It's the perfect way to enjoy a chai latte on a warm day, or any time you're craving this spicy drink. This latte is dairy free, vegan, and amped up with a shot of espresso.
ICED MATCHA LATTE - This iced matcha latte is a creamy and refreshing drink perfect for any occasion. Ditch the fancy coffeeshop and make this iced matcha latte at home!
TURMERIC LATTE (TURMERIC COFFEE OPTION) - This delicious turmeric latte offers notes of cinnamon and sweet maple syrup. Add a shot of espresso to the mix and you'll have delicious Turmeric Coffee.
OAT MILK LATTE - Oat Milk Latte is a delicious, easy to make morning drink that will make you feel like you are drinking a fancy coffeeshop beverage!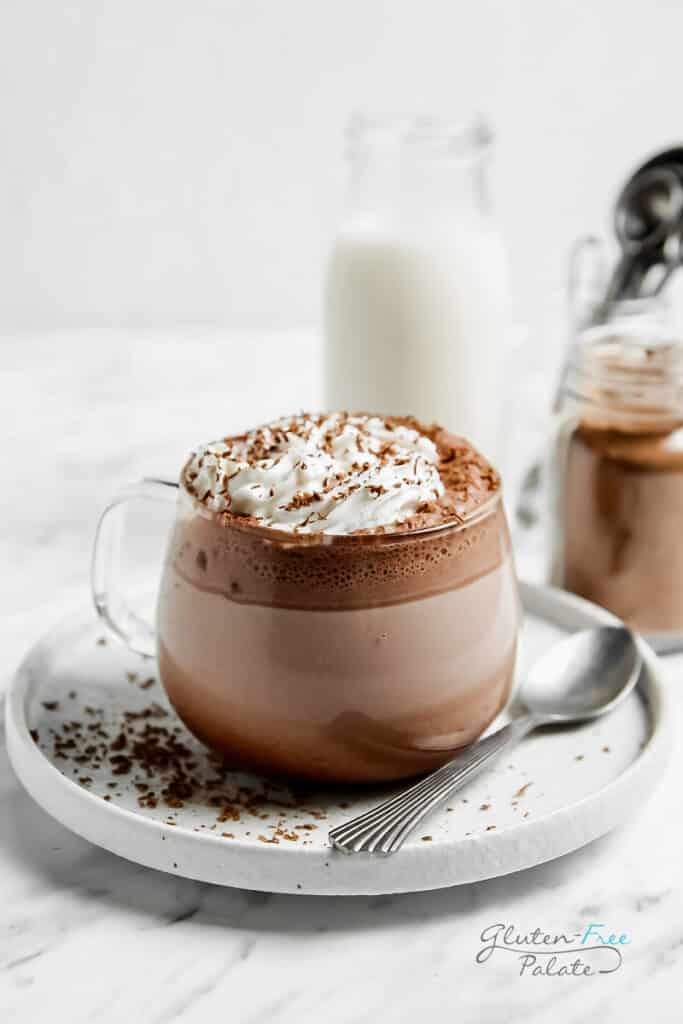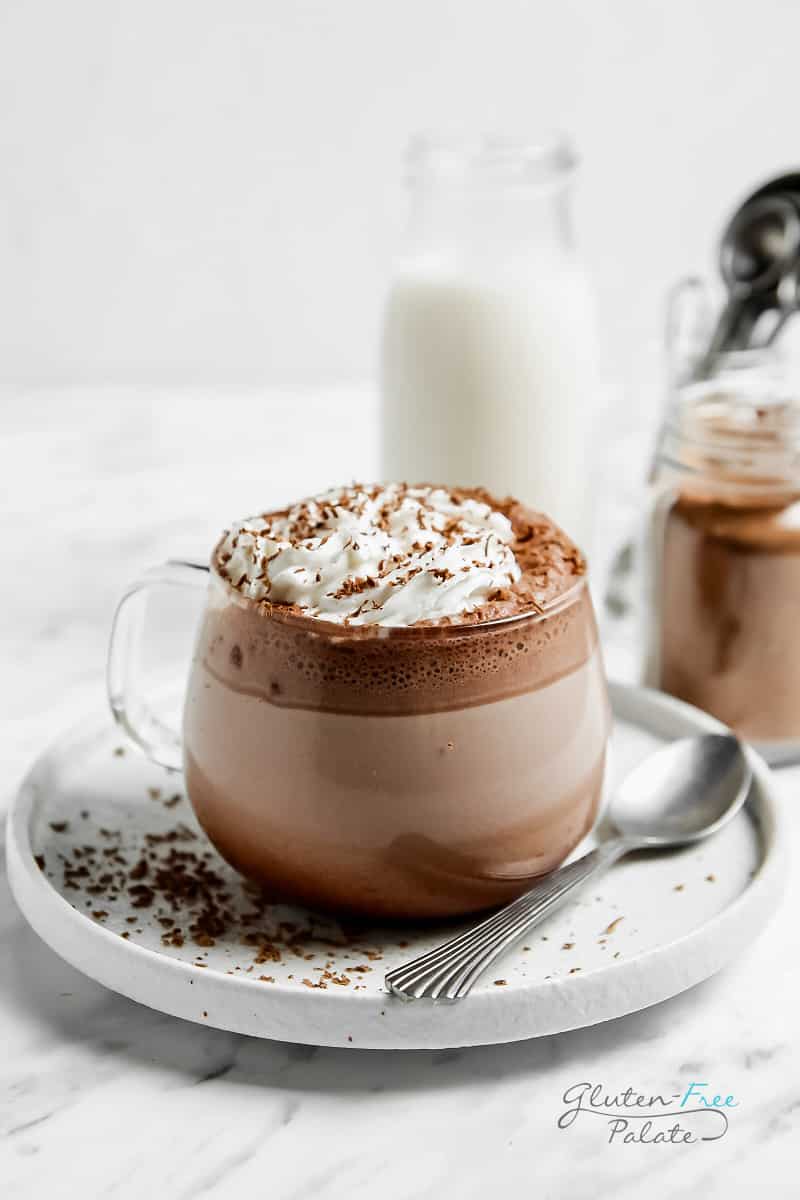 BREAKFAST DRINKS OTHER
LEMONADE - Quench your thirst with a cold glass of fresh keto lemonade. This low carb lemonade alternative is simple to make and can be adjusted for those who prefer a tart keto lemonade recipe vs. a sweeter low carb lemonade.
WHIPPED HOT CHOCOLATE - Whipped Hot Chocolate is a trendy and fun drink, made popular on social media because it's so delicious! Hot steamed milk is topped with a sweet whipped cocoa cream to create a drink that is both beautiful and yummy.
HOT CHOCOLATE - You can make your own rich, chocolaty gluten free hot chocolate mix with a few simple ingredients. Instructions included for a dairy free hot chocolate mix.
KETO HOT CHOCOLATE - You can make your own rich, comforting keto hot chocolate mix with a few simple ingredients. Instructions included for a dairy free keto hot chocolate mix. This simple keto hot chocolate recipe will be a new staple in your house.
MATCHA DALGONA - Matcha Dalgona is a sweet, creamy drink that is a twist on dalgona coffee. If you love whipped matcha, you will love this dalgona matcha recipe.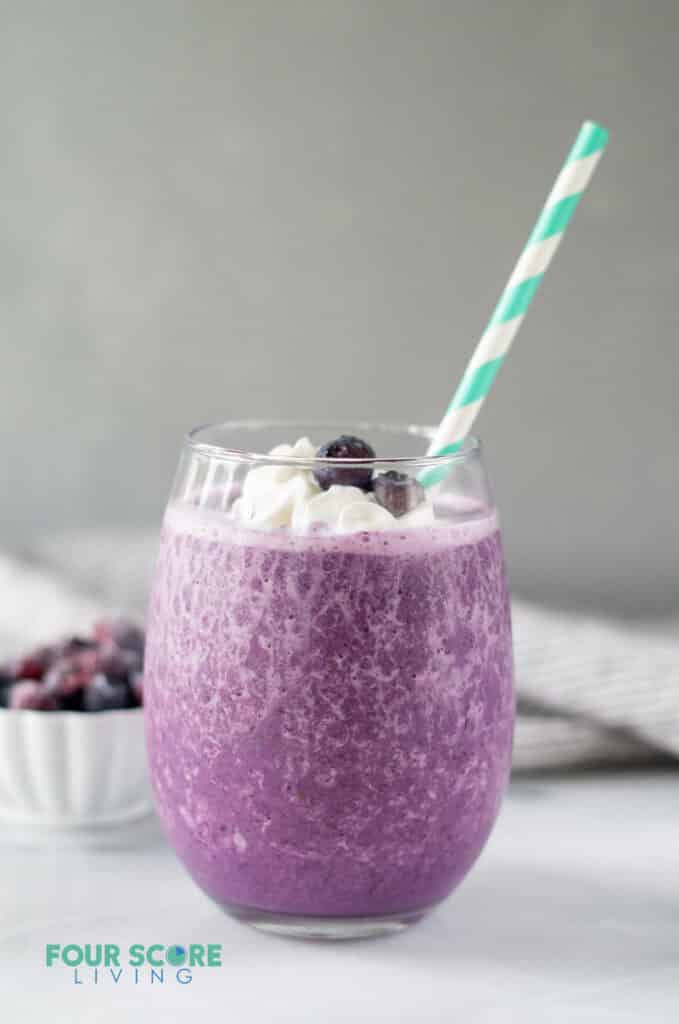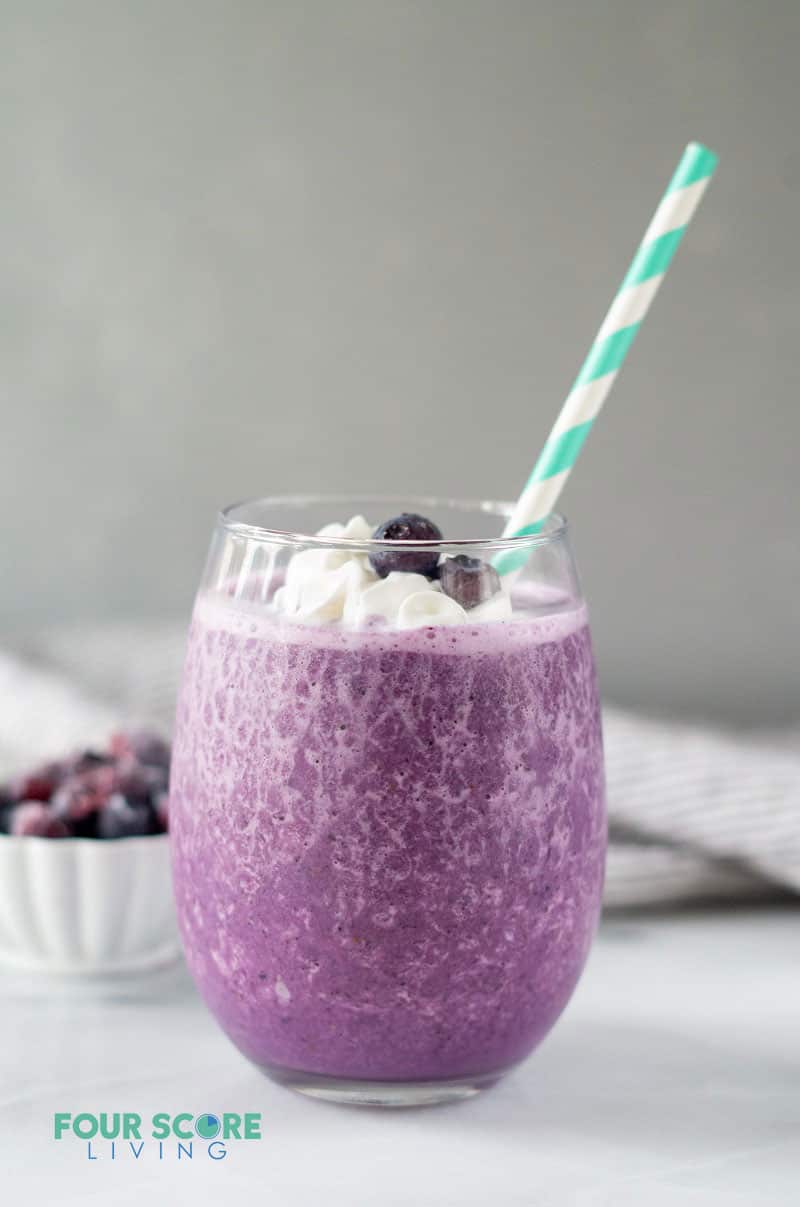 BREAKFAST DRINKS SMOOTHIES
BERRY SMOOTHIE - There's nothing more refreshing than an ice cold, fruit smoothie. Packed with protein and antioxidants, this Keto Berry Smoothie is the perfect low carb breakfast or afternoon snack.
AVOCADO SMOOTHIE - Start your day with a refreshing avocado smoothie. This keto smoothie is made with only four ingredients and has the perfect combination of healthy fats and protein to keep you satisfied and energized.
SPIRULINA SMOOTHIE - This Spirulina Smoothie is a great choice for a quick and easy breakfast! It is loaded with nutrients and is also vegan and gluten-free!
STRAWBERRY PINEAPPLE SMOOTHIE - Start your day off right with a great tasting, and naturally healthy Strawberry Pineapple Smoothie. There are only 3 base ingredients in this strawberry smoothie with lots of optional add-ins.
CHOCOLATE AVOCADO SMOOTHIE - This Chocolate Avocado Smoothie is rich, creamy, and chocolaty. It's made with simple, healthy ingredients and it is naturally gluten-free, dairy-free, and paleo. Freeze the leftovers from this chocolate avocado smoothie recipe for yummy pudding pops.
TURMERIC SMOOTHIE - A creamy, sweet, healthy Turmeric Smoothie that is super easy to make and is packed with vitamins and nutrients. This turmeric smoothie recipes uses a dairy-free milk, but you can use your milk of choice.
KIWI SMOOTHIE - A creamy, filling kiwi smoothie with banana that is packed full of vitamins and is super simple to make. If you love kiwis and bananas, you're going to love this kiwi smoothie recipe.
APPLE SPINACH SMOOTHIE - This Apple Spinach Smoothie is creamy, perfectly sweet, and filling. It's made with simple, healthy ingredients and it's packed with healthy fats and protein.
STRAWBERRY WATERMELON SMOOTHIE - A simple, yet refreshing Strawberry Watermelon Smoothie that uses minimal ingredients, is perfectly sweet, and filling. You're going to love this delightful watermelon smoothie.
PINEAPPLE SPINACH SMOOTHIE - A simple, yet refreshing Pineapple Spinach Smoothie that uses one three ingredients, is perfectly sweet, and filling. You're going to love this quick and simple pineapple spinach smoothie recipe.
STRAWBERRY BANANA PINEAPPLE SMOOTHIE - This Strawberry Banana Pineapple Smoothie is a perfect healthy treat for breakfast, snack, or any time you want to blend up and enjoy some delicious fresh fruit.
STRAWBERRY BANANA PEANUT BUTTER SMOOTHIE - Strawberry Banana Peanut Butter Smoothie is like a PB&J sandwich in a glass. Enjoy this sweet and fruity smoothie for breakfast or as an easy to make snack. An optional addition of protein powder makes this smoothie extra satisfying, while the peanut butter adds healthy fats, and the fruit adds sweetness and nutrients.
What are some of your favorite breakfast drinks? Let us know in the comments below.
More Articles you might like:
We hope you enjoyed reading this article. Please help us out by leaving a quick review and star ★ rating below.
LET'S GET SOCIAL, you can follow Four Score Living on Pinterest. You can also leave a comment below if you have any questions.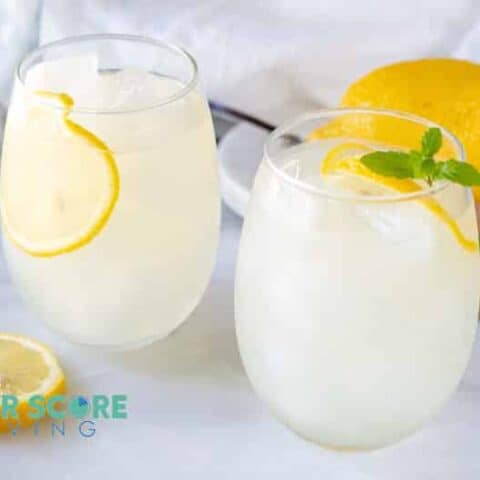 30+ Best Breakfast Drinks: Lemonade to Cocoa
We've rounded up some of the best breakfast drinks and breakfast drink recipes! From coffee, teas, and smoothies, to more specialty breakfast drinks like lattes. We've included our quick and easy lemonade recipe.
Ingredients
7 cups filtered water
2 cup sugar
1 cup fresh lemon juice (about 6 medium lemon's worth)
Instructions
Bring water and sugar to a boil in a medium-sized sauce pan over medium heat.
Boil and stir until the sugar is dissolved.
Remove from the heat and add fresh lemon juice. Stir until combined.
Let it sit until it reaches room temperature, then place lemonade in a glass quart-size jar.
Chill and enjoy cold.
Notes
Use fresh lemon juice. Bottled lemon juice has a different acidity level and it can add a funny taste.
For sugar free, you can use your sugar-free sweetener of choice. We used Swerve in this keto lemonade recipe.
Make sure the cut-side of your lemon faces the holes in the squeezer, otherwise you will make a mess as the juice tries to escape the squeezer from the wrong side.
Nutrition Information:
Yield:

8
Serving Size:

1 cup
Amount Per Serving:
Calories:

200
Total Fat:

0g
Saturated Fat:

0g
Trans Fat:

0g
Unsaturated Fat:

0g
Cholesterol:

0mg
Sodium:

9mg
Carbohydrates:

52g
Net Carbohydrates:

2g
Fiber:

0g
Sugar:

51g
Protein:

0g
The nutrition information for this recipe is an approximate total per serving. Please double check the nutrition information for your exact ingredients and brands.
If you don't see your favorite breakfast drink on this list of best breakfast drinks, let us know and we'll consider adding it.
Breakfast Drinks Post