If you're looking to reduce your intake of carbohydrates or new to navigating the keto diet, you might be asking yourself, how many carbs are in peanut butter? And does it fit into my low carb lifestyle?
In this post, we'll discuss how eating peanut butter on the keto diet can help you stay full longer, peanut butter's many health benefits, including its high protein and advantageous fat levels, and the number of carbs in peanut butter.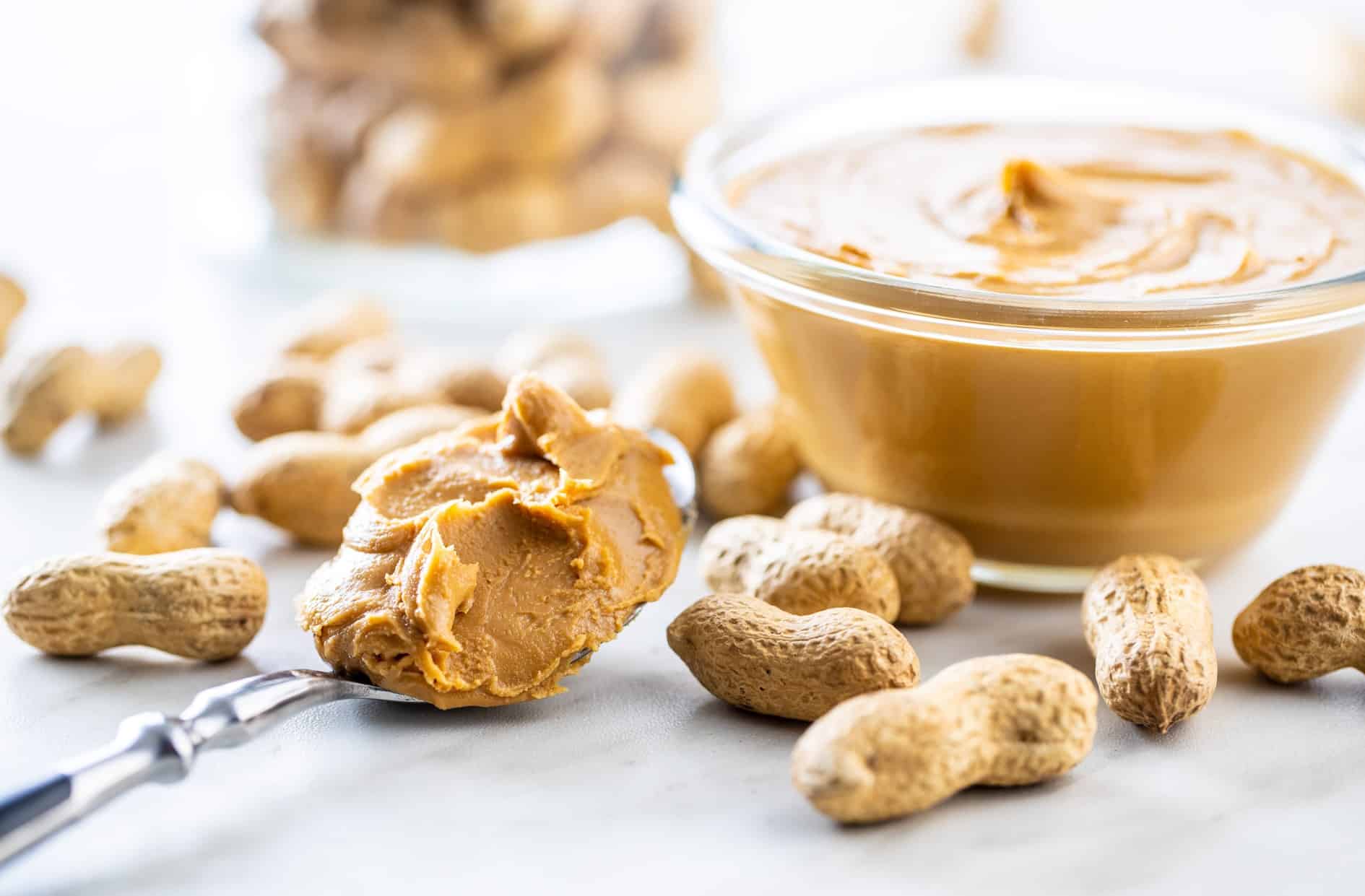 Finally, we'll share our top picks for the best keto peanut butter brands that are suitable for keto dieters. So if you enjoy peanut butter or are just curious about how it fits into the keto diet, keep reading.
Is Peanut Butter Low Carb?
Many individuals (especially those on the keto diet) love incorporating peanut butter into their meal plan because it's a good source of protein and contains healthy fats. Plus, it's incredibly convenient.
It's important to always read the label when shopping for peanut butter, as some jars contain added sugar, industrial seeds oils, and preservatives.
Look for low carb peanut butter that is natural and sugar-free, and contains just peanuts (and maybe a little bit of salt).
We found this natural peanut butter from Thrive Market that is made of just peanuts. In 2 tablespoons of peanut butter, it contains 8 grams of protein, 16 grams of fat, and 4 grams of carbohydrates.
Peanut butter is highly satiating due to its high-fat content, which helps you to feel full, aiding in weight loss. This allows you to really embrace the best aspect of the ketogenic diet. Sustained all-day energy without needing to eat as much.
Health Benefits and Nutritional Facts of Peanut Butter
We can all agree that peanut butter is completely nostalgic and makes my mouth water just thinking about a creamy spoonful, but let's find out more about peanuts. They are what peanut butter is made from after all.
Actually, peanuts are not a type of nut at all. Like lentils and soybeans, they are legumes. And with about 7 grams of plant-based protein per 1-ounce of peanuts, they are a fantastic source of this nutrient.
Depending on the brand of keto peanut butter you choose, you will get 7 to 8 grams of protein in a 2 tablespoon serving.
Additionally, they are a great source of monounsaturated and polyunsaturated fats.
If you're looking for an alternative to peanuts, check out these nuts with powerhouse levels of nutrients.
Almonds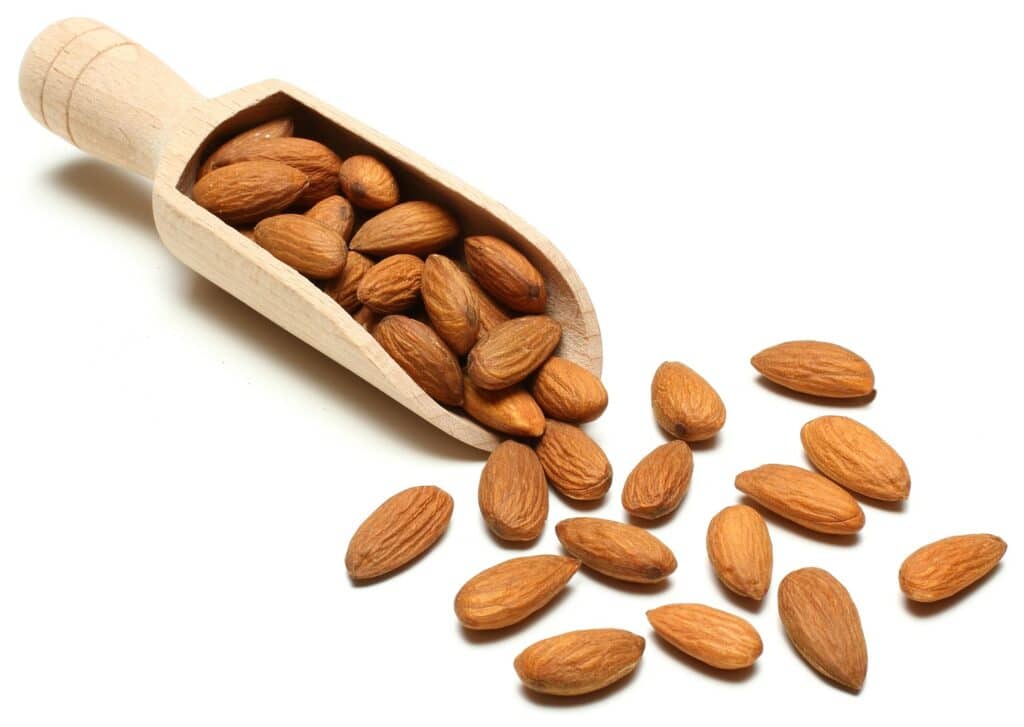 Almonds are a great source of vitamin E, magnesium, and calcium. They also deliver fiber, protein, antioxidants, and healthy fats. Almonds contain high levels of the trace mineral manganese, which supports metabolism, calcium absorption, and blood sugar regulation.
Walnuts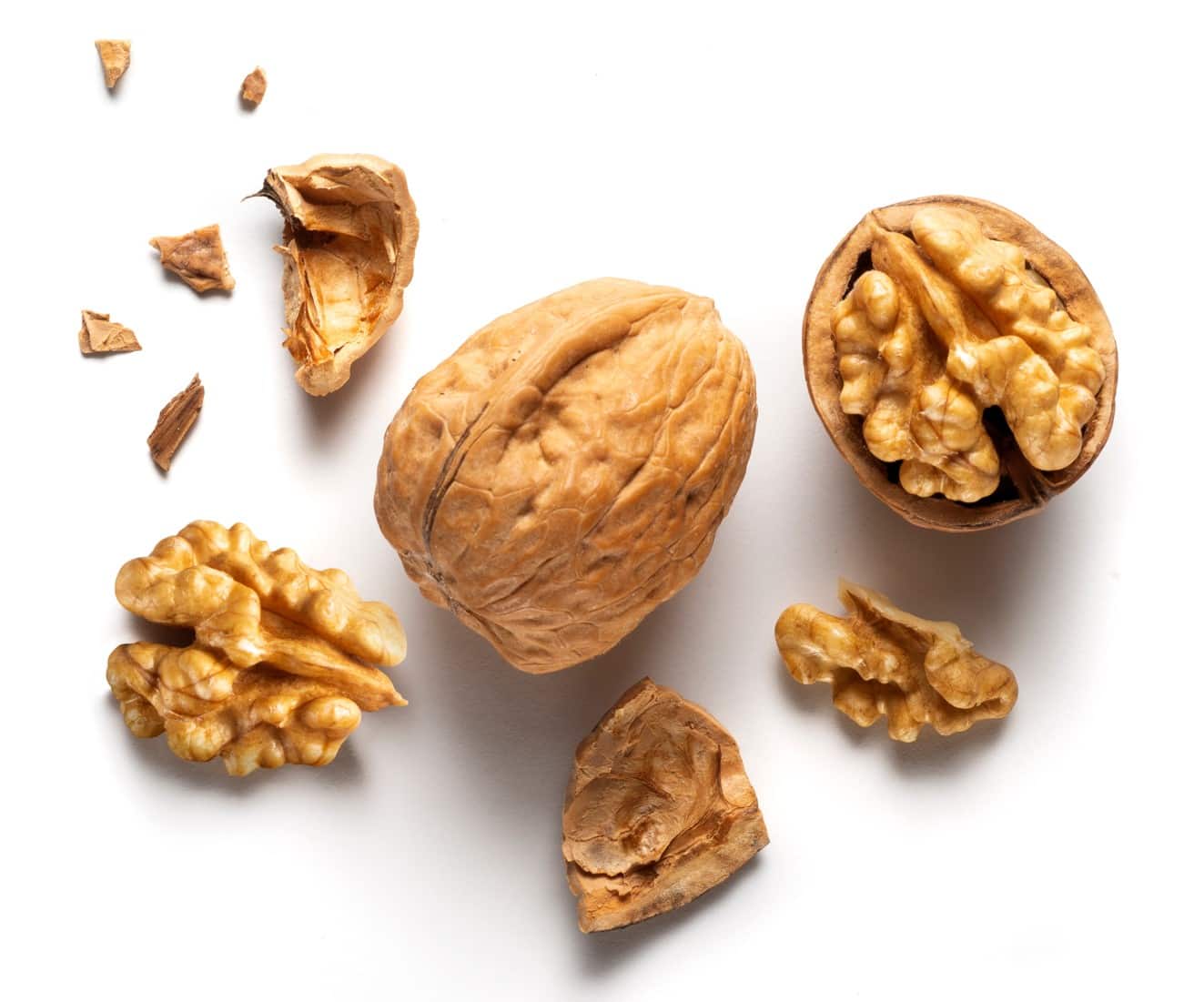 Walnuts are high in omega-3 fatty acids and may help reduce inflammation in the body. They support the gut microbiome and are rich in antioxidants. This raw, super power snack may also lower blood pressure and assist in controlling blood sugar.
Brazil Nuts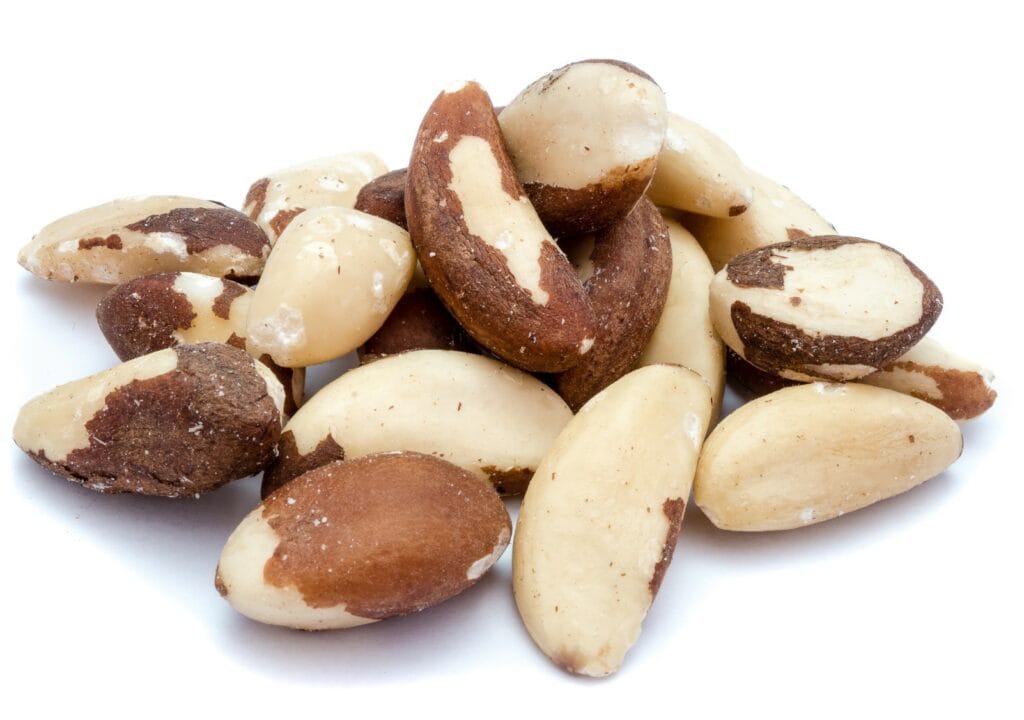 Brazil nuts are an excellent source of selenium, a mineral that plays a key role in thyroid health. Consuming only 3 Brazil nuts per day enables you to reach your daily allowance of selenium. They also provide magnesium, zinc, and vitamin E.
Cashews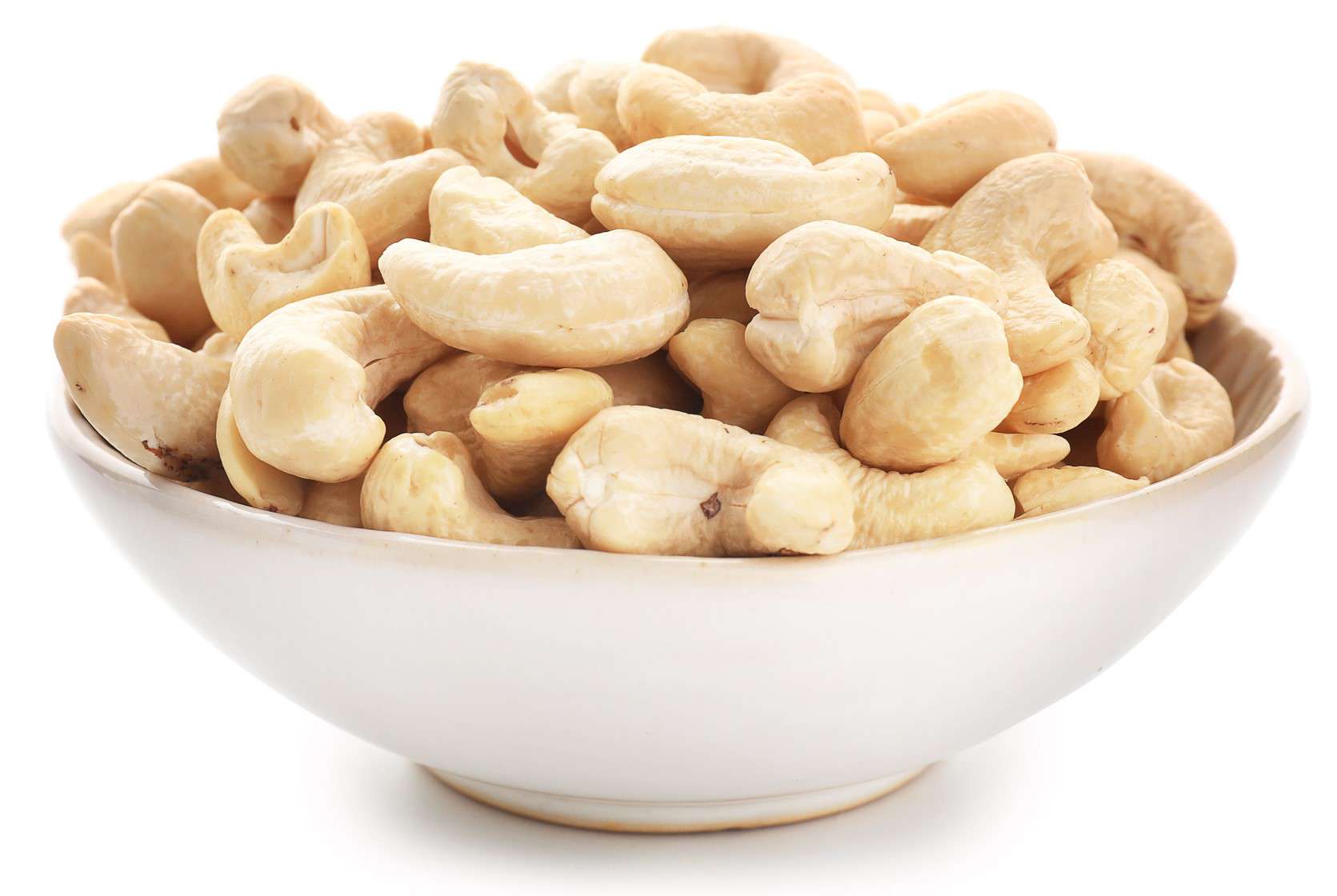 Cashews are rich in copper, which is important for bone health and the production of red blood cells. They also deliver fiber, protein, and heart-healthy fats.
Pistachios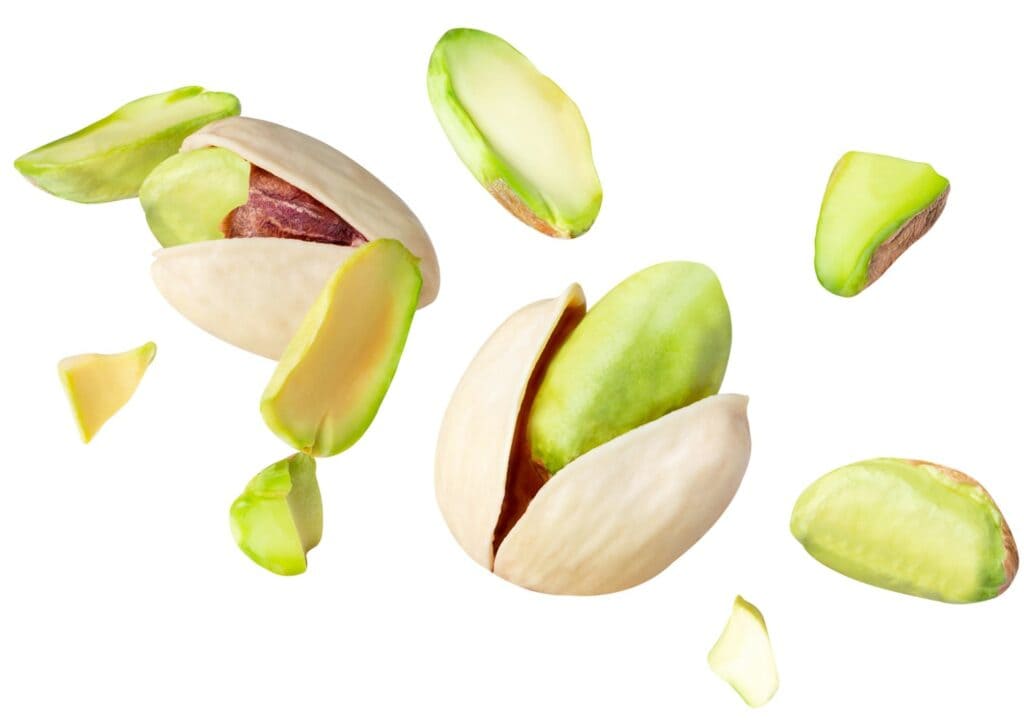 Pistachios have a high fiber content and a low glycemic index, which means they can help regulate blood sugar levels. They also deliver protein, antioxidants, and potassium. This tasty green nut provides a high level of vitamin B6, which supports the oxygen-carrying protein hemoglobin in the blood.
So, whether you're snacking on almonds, walnuts, cashews, or peanuts, you're sure to be getting a variety of important nutrients that can help support your overall health and well-being.
What About Classic Brands Of Peanut Butter?
When it comes to peanut butter, there are many classic varieties that bring back fond childhood memories. While these classic peanut butter brands may not be the healthiest options, they certainly bring back memories of simpler times. Read on for the macronutrients (fat, protein, carbs) per serving of peanut butter, which is listed as 2 tablespoons for the brands discussed below.
Here is our list of the classic brands that now offer natural peanut butters:
Jif -Jif now offers a natural creamy jar of peanut butter, but when looking at its ingredient list, it still includes added sugars. There are 16 grams of fat, 7 grams of protein, and 5 grams of net carbohydrates per serving in this jar.
Skippy - Skippy also offers a natural creamy jar of peanut butter, but again, it still includes added sugar. There are 16 grams of fat, 7 grams of protein, and 4 grams of net carbohydrates per serving.
Peter Pan - Peter Pan's version of natural peanut butter also contains added sugar. There are 17 grams of fat, 8 grams of protein, and 4 grams of net carbohydrates per serving in this jar.
Smucker's - Smucker's version of natural peanut butter only contains two ingredients, peanuts, and salt, which is a great option! There are 16 grams of fat, 8 grams of protein, and 4 grams of net carbohydrates per serving in this jar.
Smucker's is our favorite pick for natural classic brands of peanut butter.
Keto Peanut Butter
We've gathered together a list of the best keto peanut butter brands that are low carb, but indulgent. These low carb peanut butter brands are made just with peanuts (and a hint of salt in some) and contain a high amount of healthy fats per serving.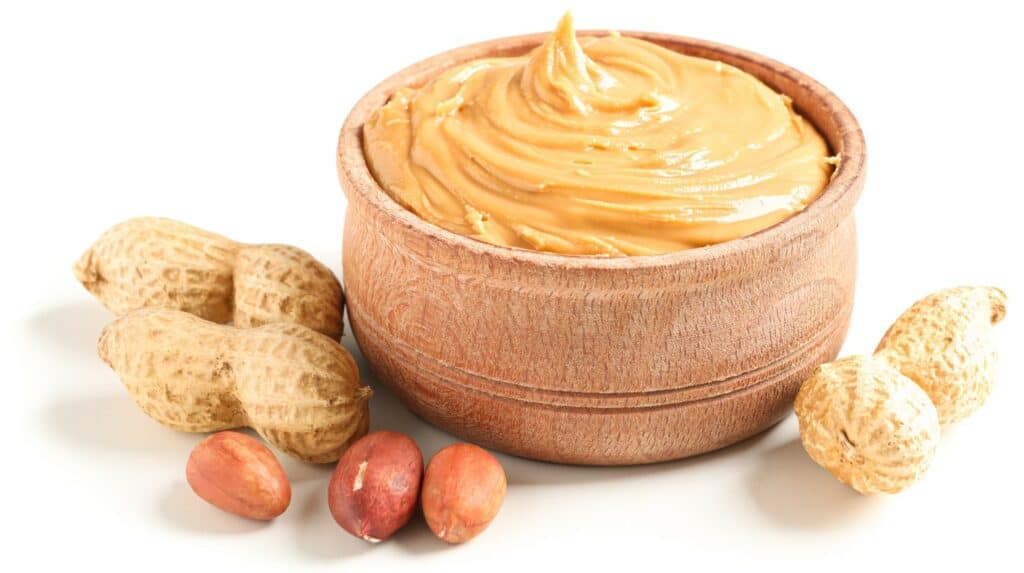 Crazy Richard's - Only one ingredient - peanuts. Has 8 grams of protein and 2 grams of net carbs.
Smucker's Natural - As mentioned above, only has 4 grams of net carbs. This peanut butter contains salt, but a very small amount.
Trader Joe's Organic Valencia Peanut Butter - 4 grams of net carbs. Salt is added but even less than Smucker's natural.
Teddie - Same 4 grams of net carbs. Peanuts and salt are the only ingredients.
Once Again Organic - Only contains dry roasted peanuts. Has 5 grams of net carbs
Wild Friends Classic Creamy Peanut Butter - 4 grams of net carbs.
Georgia Grinders Creamy Peanut Butter - Contains peanuts and salt with 4 grams of net carbs.
Alternative Nut Butters
Looking for an alternative to peanut butter? Here are some of our favorite nut butters that contain just a couple of ingredients. So even those with allergies (or just taste preferences) can enjoy a simple spread to snack on.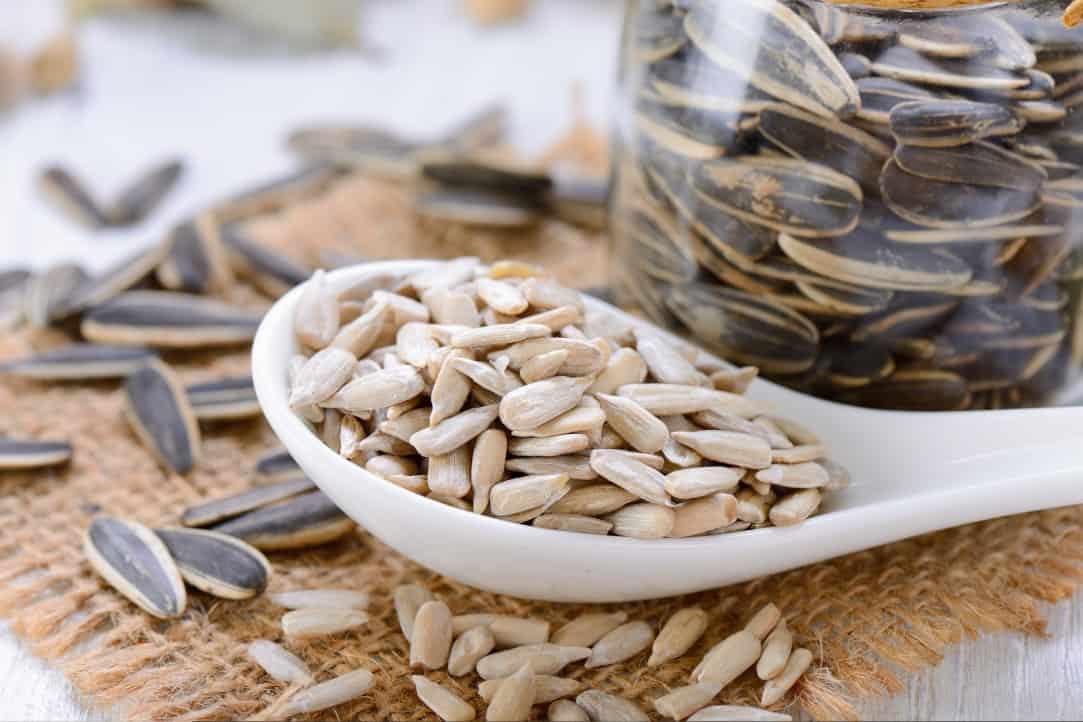 Peanut Butter Keto Recipes
Now that you have your peanut (or nut butter) selected, let's make something tasty.
One simple way to use your yummy keto peanut butter butter is to spread a spoonful onto celery sticks or cucumber slices for a crunchy and satisfying snack.
Or try making Keto Peanut Butter Fudge that's high in fat, low in carbs, and silky smooth. See recipe card with ingredients and instructions below.
And while we're thinking about dessert, try making chewy, low carb Keto Peanut Butter Cookies the whole family is sure to love.
We also love using low carb peanut butter as a glaze. Give this Peanut Butter Glazed Salmon recipe a try, and serve with a side of roasted veggies for an impressive, but easy dinner.
Are you feeling inspired yet? Leave a comment below with your favorite peanut butter creations!
More articles you may like:
We hope you enjoyed reading this article. Please help us out by leaving a quick review and star ★ rating below.
LET'S GET SOCIAL, you can follow Four Score Living on Pinterest. You can also leave a comment below if you have any questions.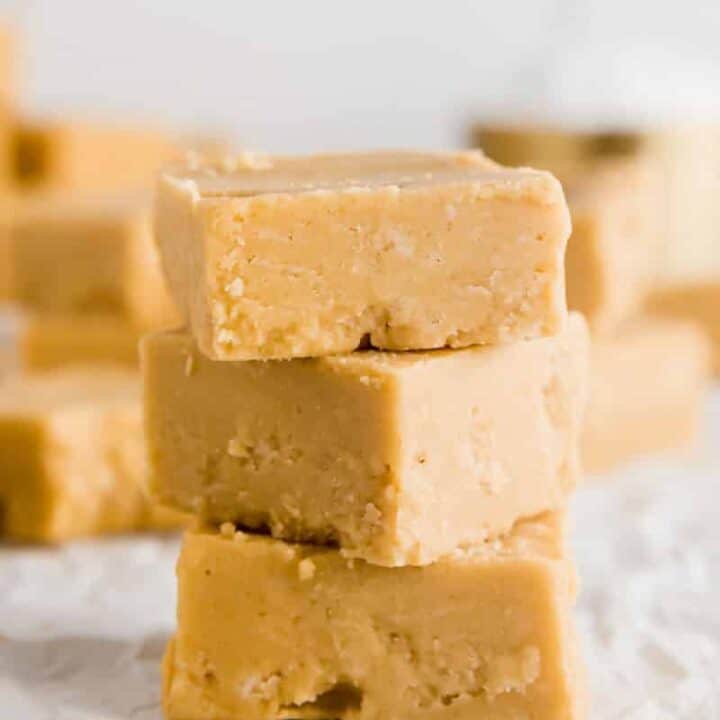 Keto Peanut Butter Fudge
Total Time:
6 hours
6 minutes
You can make this rich, creamy keto peanut butter fudge using only five ingredients that most keto kitchens have on hand. This recipe is perfect for sharing.
Ingredients
1 cup creamy sugar-free peanut butter (no sugar added, or natural no sugar added)
½ cup (1 stick) butter (salted and unsalted work)
2 teaspoons gluten-free vanilla extract
1 cup powdered sugar-free sweetener (we use Swerve confectioners)
¼ teaspoon salt (omit if using salted butter or salted peanut butter)
Instructions
Line an 8-inch square baking pan with parchment paper. Leave enough at the top to help you remove the fudge from the pan after it has set.
Add the peanut butter and butter to a medium mixing bowl. Cover the bowl and microwave for a minute at a time, until the butter is melted.
Remove the bowl from the microwave and add the vanilla and salt. Stir until the mixture is well combined. The bowl will be hot.
Add the sugar-free powdered sweetener and stir until completely combined.
Transfer the peanut butter fudge into your prepared pan, smoothing the top with the back of a spatula or spoon. Cover and chill for at least 6 hours or overnight.
To cut the fudge, lift the parchment paper with the fudge out of the pan and place it on a cutting board before cutting into squares.
Store in an airtight container in the refrigerator for up to a week. Store in the freezer for up to three months.

Notes
Use dairy-free butter to make this keto peanut butter fudge dairy-free.
Use a powdered sugar free sweetener. Granulated sweeteners don't work well in this recipe.
Stove top Directions: In a medium sauce pan, melt peanut butter and butter together over medium heat. Then follow the remaining steps above.

Nutrition Information:
Yield:

24
Serving Size:

1 piece
Amount Per Serving:
Calories:

90
Total Fat:

10g
Saturated Fat:

0g
Trans Fat:

0g
Unsaturated Fat:

0g
Cholesterol:

0mg
Sodium:

29mg
Carbohydrates:

2.5g
Net Carbohydrates:

2g
Fiber:

.5g
Sugar:

1.5g
Protein:

2.5g
The nutrition information for this recipe is an approximate total per serving. Please double check the nutrition information for your exact ingredients and brands.