Although most of us are not the brightest morning birds, one thing surely helps wake you up - a delicious freshly brewed cup of coffee. When you have a long day ahead requiring focus, attention, and an energy boost, you already know the solution to get you started!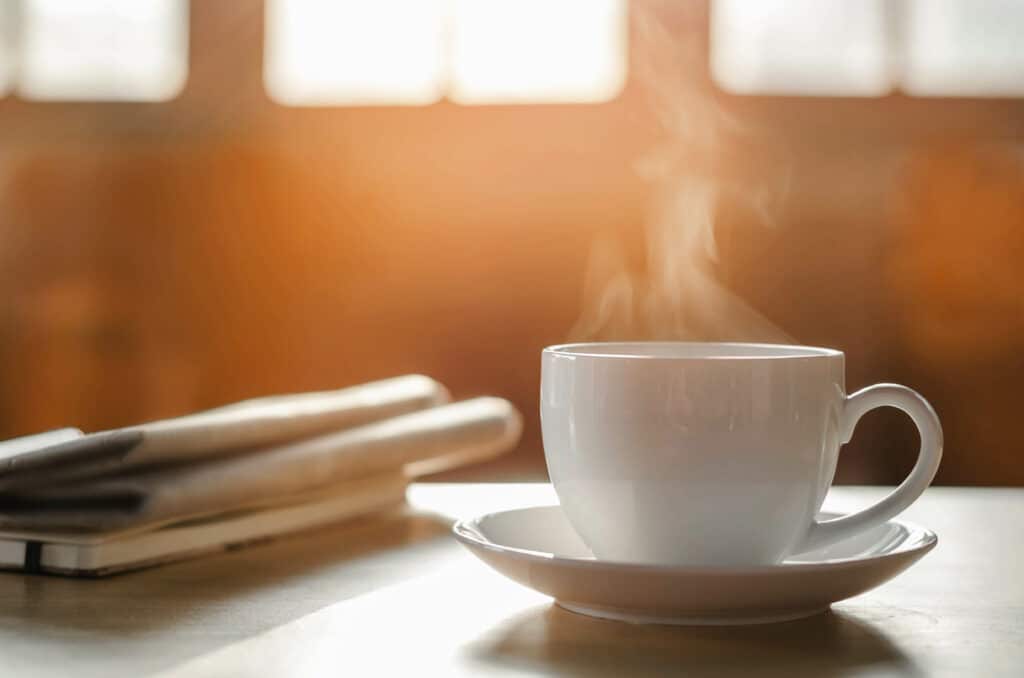 However, you're on a journey toward a healthier lifestyle, following a ketogenic diet, and you might be wondering whether your morning coffee is a suitable companion. To put it shortly - yes, it is, but you have to look out for a couple of things.
To ensure that you go through your journey carefree - with a delightful cup of coffee in hand - we'll give tips for buying the best coffee for keto. In addition, we'll also list the 15 best keto coffee brands that are jam-packed with quality ingredients and nutrients. Finally, we know that we all take our daily cup of joe differently, so we'll also provide a few tips on how to make it, guaranteeing that you maintain a state of ketosis.
Tips For Buying The Best Coffee For Keto
Now, for most people buying coffee is pretty straightforward - you simply go into the store and pick up your tried-and-tested brand. Alternatively, some don't even bother picking up a pack! They simply order their favorite recipe at the nearest Starbucks or other coffee shops.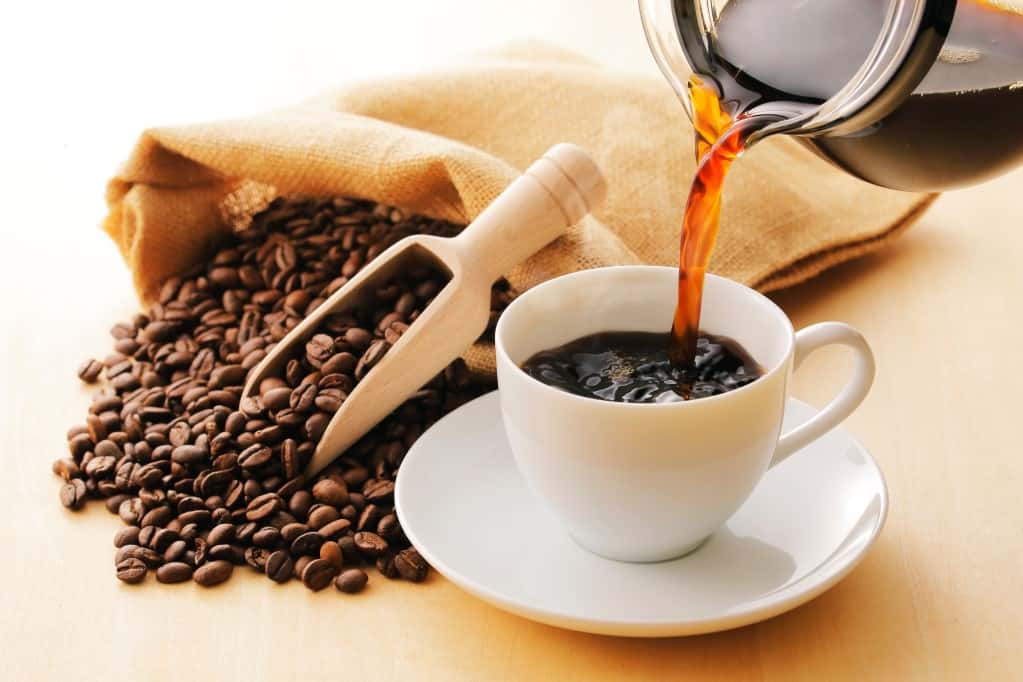 We are here to simplify your journey into a low carb lifestyle by providing a road map for keto dieters. In order to find the best coffee for keto, it's essential to check the ingredients on the label, specifically the nutrients. Here are a few of them that are absolutely vital:
Vitamins & Minerals
The best keto coffee brands have added minerals and vitamins that are essential for a ketogenic diet. Look for brands that have B1, B6, B9, B12, and D3 included. In some cases, you may also find coffee with electrolyte supplements like potassium, magnesium, and sodium.
Know that these are optional yet beneficial since when you aim for a state of ketosis, the body may excrete more water and electrolytes, potentially leading to some imbalances.
MCT Oil & Ghee
Many ketogenic coffee brands already have MCT Oil, ghee or grass-fed butter in them.
As the name suggests, medium-chain triglycerides MCT oil contains medium-length chains of fats called triglycerides. Due to their shorter length, MCTs are digested faster than longer-chain fatty acids found in many other foods and provide a handful of benefits, making MCTs perfect for a ketogenic diet.
Ghee, is lactose-free and a good source of vitamins A, D & K. Ghee may also strengthen your immune system, aid with digestion, and support skin health.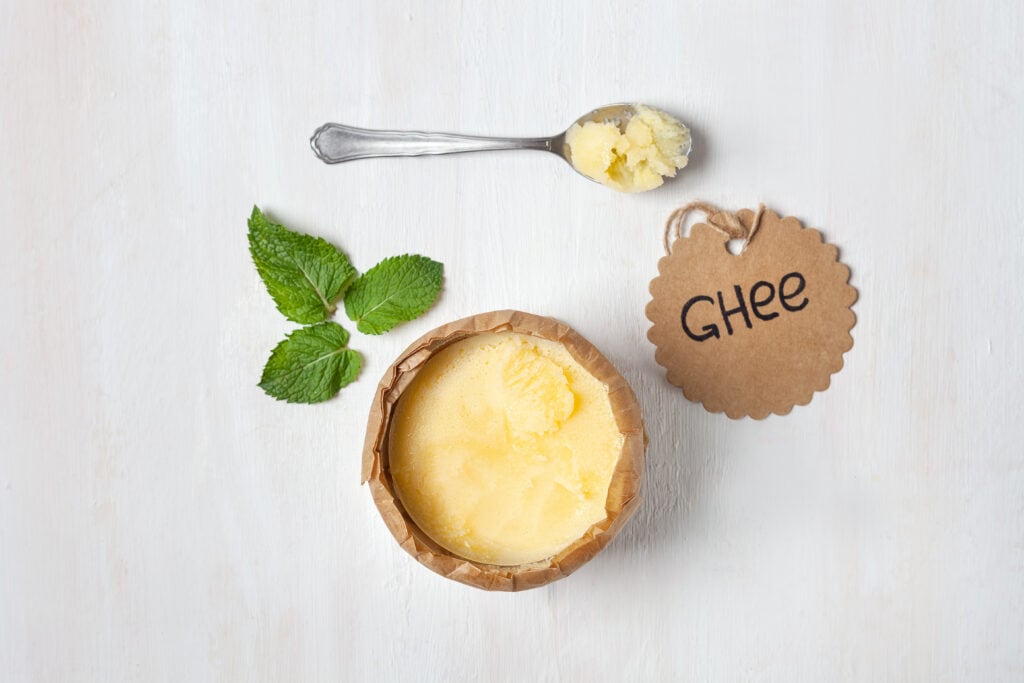 Grass-fed butter, is good source of Vitamin A, K2, and beta-carotene. Grass-fed butter may support bone health and also has anti-inflammatory properties.
So with every sip you take of keto coffee, rest assured you're making a major contribution to your health!
Best Keto Coffee Brands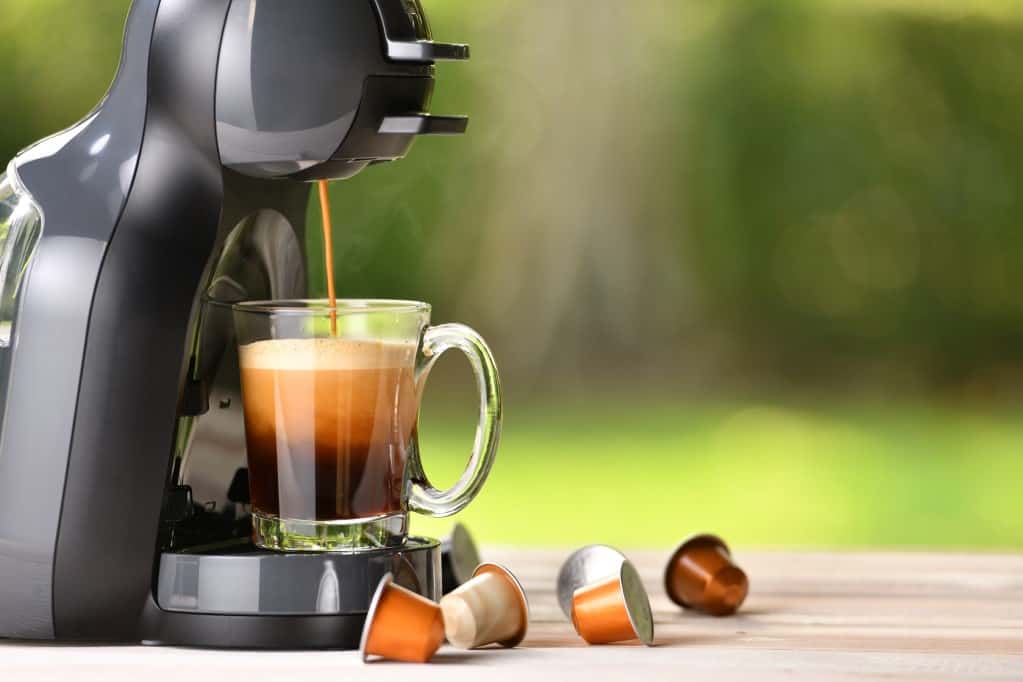 Kitu Super Coffee Pods - The Super coffee pods by Kitu are super for a reason - you get doubled caffeine with every pod! With that in mind, that snooze button won't be a problem anymore. Of course, no added sugars and packed with many vitamins, antioxidants and L-Theanine for sustained energy. The downside? Although the pods are suitable for a ketogenic diet, they don't contain any MCT oil, Ghee or Grass-fed butter, meaning you have to add it yourself.
Vitacup Coffee Pods - Have a long night of work or studying ahead of you? The Vitacup Coffee Pods will provide the ultimate energy boost! This is one of the best coffee for keto as it is filled with all the vitamins we mentioned above, including MCT oil. As a bonus, Vitacup has added a hint of turmeric to the pods, which they claim is for mood boosting. Vitacup coffee pods also have many different formulations to try - Low Acid & Organic, Energy & Focus or Coffee & Electrolytes.
360 Nutrition Keto Coffee - Made from the finest Colombian coffee beans, this keto coffee by 360 Nutrition is the perfect addition to your diet and will assist your weight loss journey. It's free from any additives and GMOs, and the added MCT oil can greatly boost your focus and concentration. Additionally, this keto coffee brand comes in a sweetened form - don't worry, it's suitable for your dietary plan! They also offer their own line of Keto coffee creamer which has MCT Oil.
Four Sigmatic Keto Coffee - 4 Sigmatic has a variety of keto-friendly coffee with different types of mushrooms blended in to help you feel your best. Options, like their "Think" organic coffee latte mix or the "Boost" organic elixir coffee alternative mix give a unique twist to your morning coffee. No matter the type, they are free from net carbs and made with clean ingredients.
Fat Fuel Organic Instant Coffee - Unlike bulletproof coffee, where you have to add the MCT Oil or Grass-fed butter yourself, the manufacturers of Fat Fuel have figured out a way to make both into a powder and include it in their keto-friendly coffee! It also boasts an exceptional taste, with no slime or sludge in sight! Finally, it's really easy to make - just add hot or cold water. No blending is needed!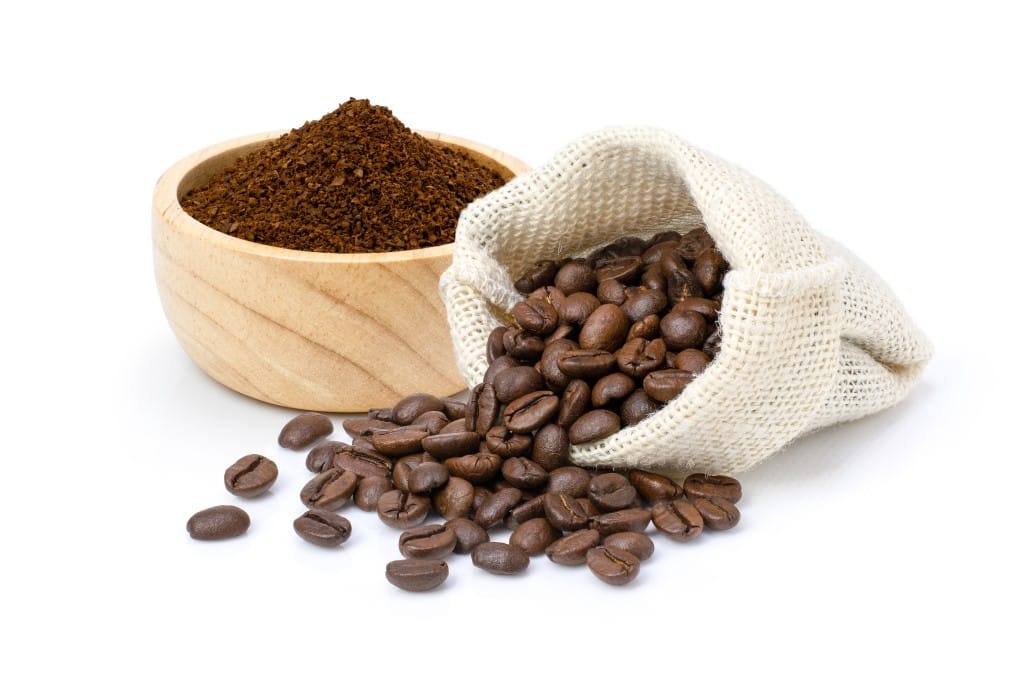 Elm & Rye - Elm & Rye pay special attention to the ingredients in their keto coffee, taking note of their purity. That said, they frequently send them to third-party testers to make sure that the consumer gets the best possible quality. Additionally, their blends come in three different flavors - french vanilla, mint ice cream, and milk chocolate.
Keto Vitals - Remember how we said that certain keto coffee brands have electrolytes included in their blends? Well, Keto Vitals is one of them! As the name suggests, it's perfectly safe for your ketone production and even comes in a sweetened form.
Health Benefits Of Keto Coffee
Now that you know some of the best coffee for keto, it's time to dive into its benefits. As mentioned before, keto coffee can provide an incredible energy boost like regular coffee. Moreover, due to the added MCT oil, Ghee, or Grass-fed butter, this type of coffee supports ketone production, helping you stay in a state of ketosis burning fat for fuel instead of carbs. As a result, this can help you lose weight and enjoy a boost to your metabolism.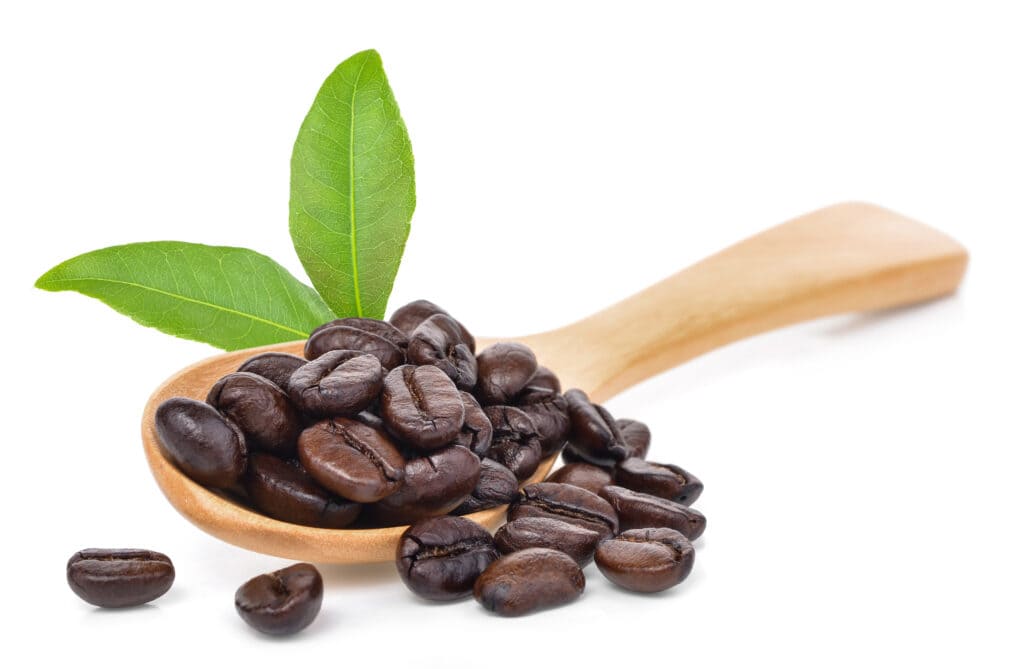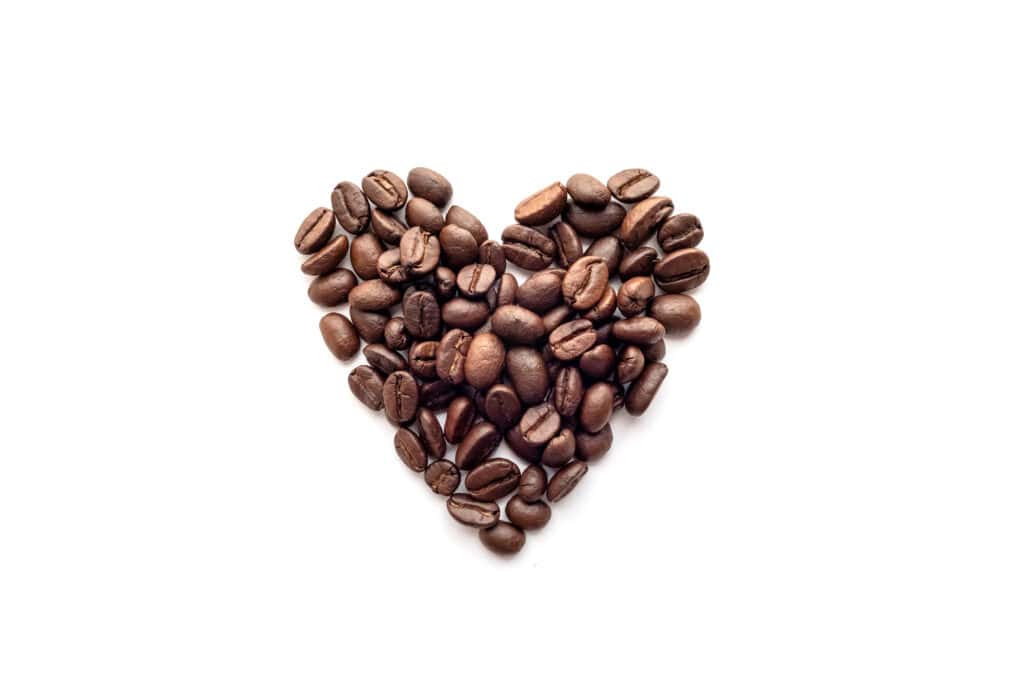 What Can I Put In My Coffee On Keto?
Naturally, not all of us take our coffee in the same way...Some like sweet and creamy coffee, and others enjoy a black cup of coffee - without a touch of sweetener or a splash of milk.
But, your ketogenic diet limits you from adding dairy milk or sugar, and you cannot imagine your coffee without it. Don't worry - we have the ideal alternatives!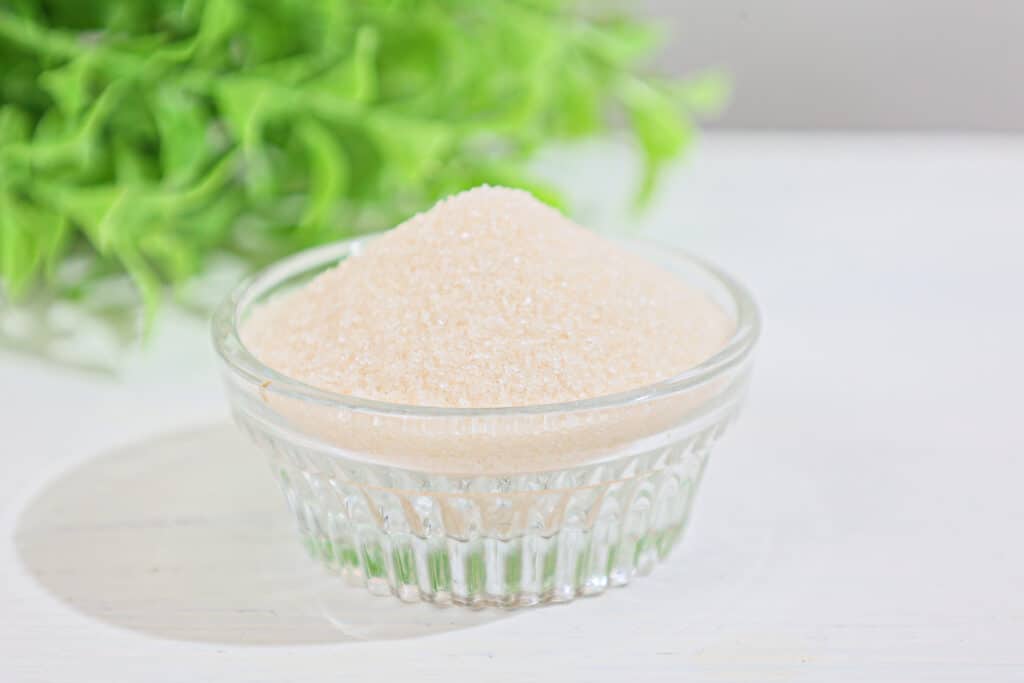 Sugar-Free Sweeteners - If you usually have your morning coffee with sugar, the best options would be to buy keto coffee brands that are already sweetened, or replace your regular sugar with keto-friendly sweeteners like monk fruit, erythritol, and stevia.
Sugar-free syrup - Add a few pumps of sugar-free vanilla syrup or other flavors to your next cup of keto coffee to change things up.
Keto coffee creamers - If you take a splash of cream in your coffee, replace it with the many different options of keto-friendly coffee creamers available on the market, or try our Keto coffee creamer recipe.
Unsweetened Almond Milk or Coconut Milk - These non-dairy milk options are low in carbs and can be used as a substitute for regular whole milk in your coffee.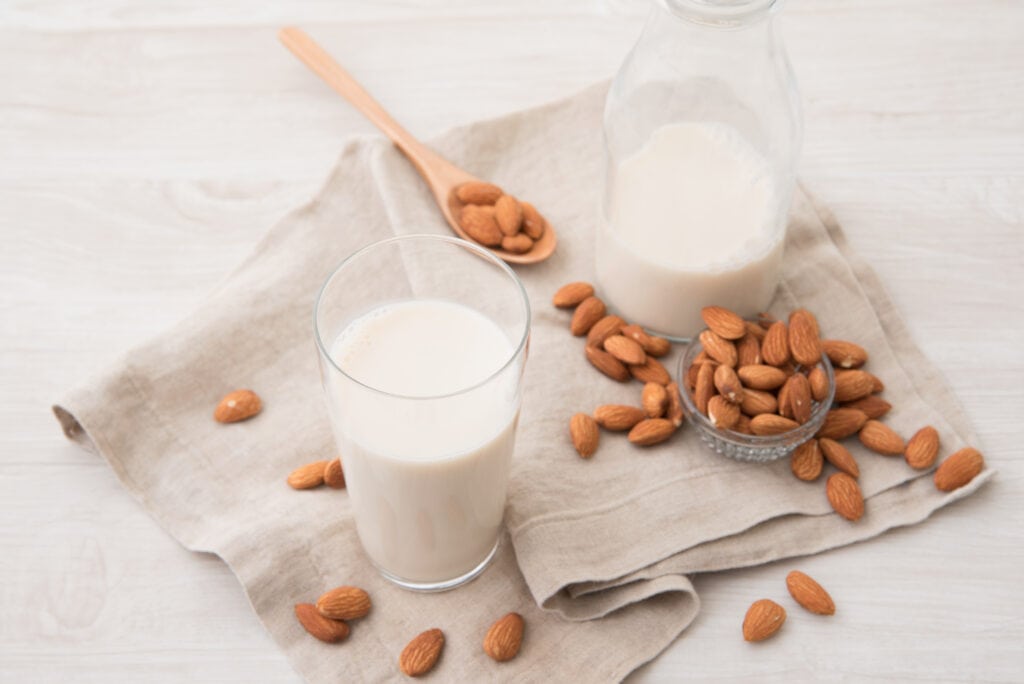 We have concluded our guide for the best coffee for keto. All you have to do is explore some of the brands we mentioned above (or make your own bulletproof coffee recipe) and enjoy every sip of your daily cup of joe, feeling assured that you are maintaining your ketogenic diet.
More articles you may like:
We hope you enjoyed reading this article. Please help us out by leaving a quick review and star ★ rating below.
LET'S GET SOCIAL, you can follow Four Score Living on Pinterest. You can also leave a comment below if you have any questions.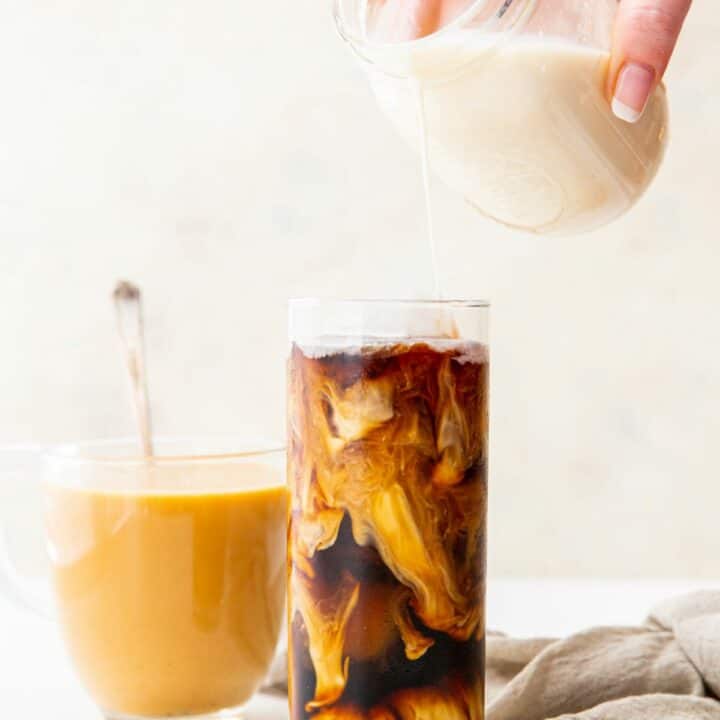 Keto Coffee Creamer
Yield:
10 Servings, 2 Tablespoons each
This recipe for homemade Keto Coffee Creamer is super simple to make, low carb, and a delicious addition to your iced coffee or morning cup of joe.
Ingredients
¾ cup plain unsweetened almond milk
½ cup heavy cream
⅓-½ cup powdered sweetener such as swerve or lakanto
1 tsp vanilla extract
Instructions
Combine all ingredients in a mason jar.
Add the lid to the jar and shake, or stir well until the sweetener has dissolved.
Store your keto creamer in the refrigerator for up to a week.
Shake or stir well before use.
Notes
I like to store my creamer in a glass jar to keep it fresh. You can use a plastic container if that's what you have available.
Adjust the ratio of almond milk to heavy cream to get the consistency you prefer. You can also leave out either of these ingredients and make your creamer all almond milk or all heavy cream.
Keto Creamer Variations:
Hazelnut Keto Creamer - Use 2 teaspoons of hazelnut extract in place of the vanilla extract. You can do the same with almond extract.
Pumpkin Spice Keto Creamer - Add 2 tablespoons of pumpkin puree and 1 teaspoon of pumpkin spice to the mix.
Peppermint Coffee Creamer - Reduce the vanilla extract to ½ teaspoon, and add ½ teaspoon of peppermint extract.
Mocha Keto Creamer: Add two teaspoons of cocoa powder to the almond milk, and heat gently until the cocoa powder dissolves. Then follow the recipe as written.
Nutrition Information:
Yield:

10
Serving Size:

1
Amount Per Serving:
Calories:

51
Total Fat:

4g
Saturated Fat:

3g
Trans Fat:

0g
Unsaturated Fat:

1g
Cholesterol:

13mg
Sodium:

3mg
Carbohydrates:

2g
Fiber:

0g
Sugar:

2g
Protein:

0g
The nutrition information for this recipe is an approximate total per serving. Please double check the nutrition information for your exact ingredients and brands.