If you're looking to reduce your intake of carbohydrates or new to navigating the keto diet, you might be asking yourself, are clementines keto friendly? And does this fruit fit into my low-carb lifestyle?
In this post will be discussing the clementine fruit, if it is on the keto-friendly fruits list, how many grams of net carbs per fruit, and its beneficial nutrients.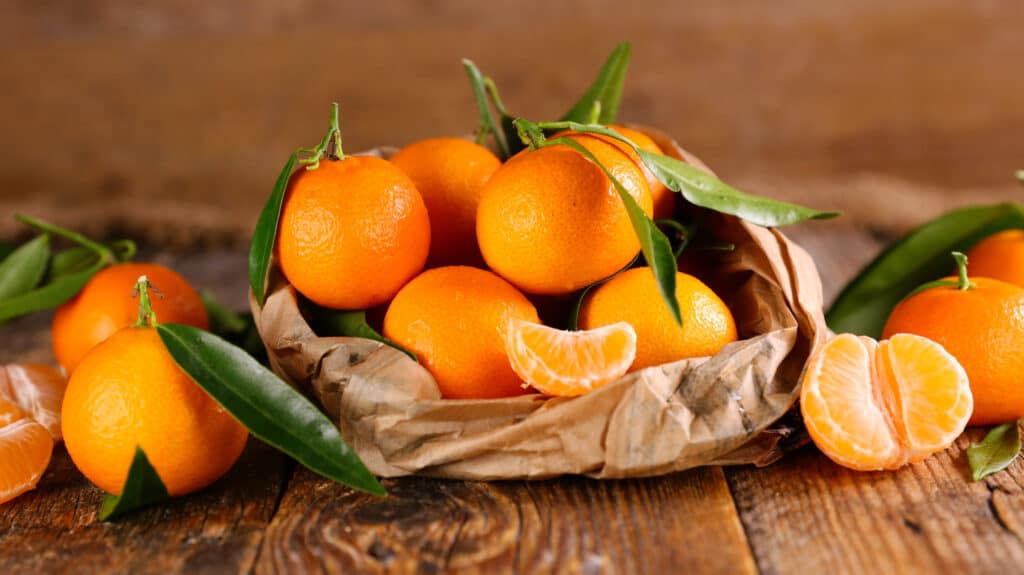 So are clementines approved for a ketogenic diet?
If you are watching your sugar intake and aiming for a daily carb limit of 20 grams to boost weight loss, the answer is no.
If you are on a low carb diet with a daily carb intake of 50 grams, then clementine would be a healthy fruit to add to your low-carb diet.
How many carbs are in clementines
A single clementine has 8.9 grams of carbohydrates and 1.3 grams of fiber, which equals 7.6 grams of net carbs.
Besides the total carbs, clementines are also high in natural sugars like most citrus fruits, with 6.8 grams of sugar.
Best Keto-friendly fruits
So we know clementines aren't a good fit for keto dieters, so what fruits can you eat on a ketogenic diet?
The good news is that berries such as strawberries, raspberries, and blackberries, are all low-carb fruits. Fresh coconut, olives, avocadoes, and watermelon are also other good choices. Lemons and limes are the only type of small citrus fruit that can work for keto dieters.
It can be difficult to know which whole fruits work on a ketogenic diet, as most are high in total carbs and natural sugars. For a closer look, please read our article about keto-friendly fruits.
Health benefits of clementines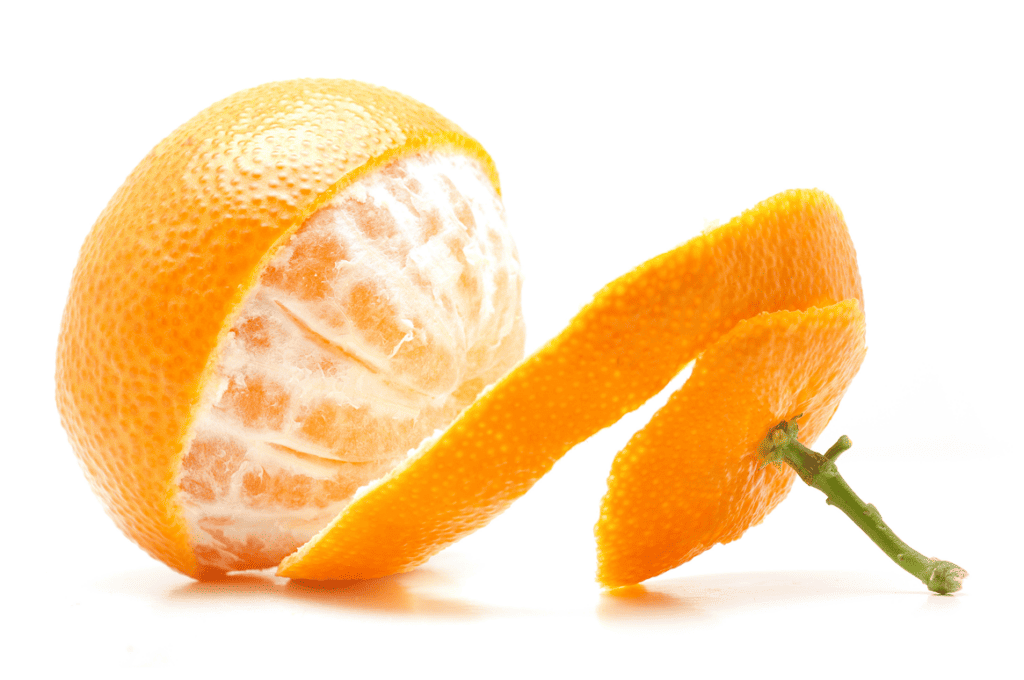 This sweet citrus fruit is an excellent source of vitamin C and other essential nutrients. Clementines are a good source of:
Vitamin C - 36 mg per serving of fruit (1 whole clementine)
Vitamin A - is derived from the beta-cryptoxanthin which is often found in red, orange, or yellow fruits and vegetables. Once consumed this carotenoid can change into vitamin A.
This small fruit also is a good source of fiber, potassium, and folate, plus small amounts of calcium and magnesium.
Health benefits include:
Supports the immune system, increases iron absorption, and protects skin - Due to its high level of vitamins C and A, this type of citrus fruit plays an important role in helping our body. https://www.mdpi.com/2072-6643/9/8/866
Lowering the risk of cancer - Studies show that consumption of any type of citrus fruits may reduce breast, pancreatic, esophageal, and stomach cancer. https://ejbc.kr/DOIx.php?id=10.4048/jbc.2013.16.1.72
May boost brain health - Clementines contain a compound called Herperidin. Scientific evidence shows that this plant compound can cross the blood-brain barrier and help keep the brain tissue healthy. https://www.sciencedirect.com/science/article/abs/pii/S0098299711000732?via%3Dihub
What exactly are clementines?
They are commonly seen at your local grocery store and marketed as Cutie clementines, not to be confused with Halos which are mandarins. Yes, clementines are in the Mandarin family. They are actually a hybrid of a willowleaf mandarin and a sweet orange.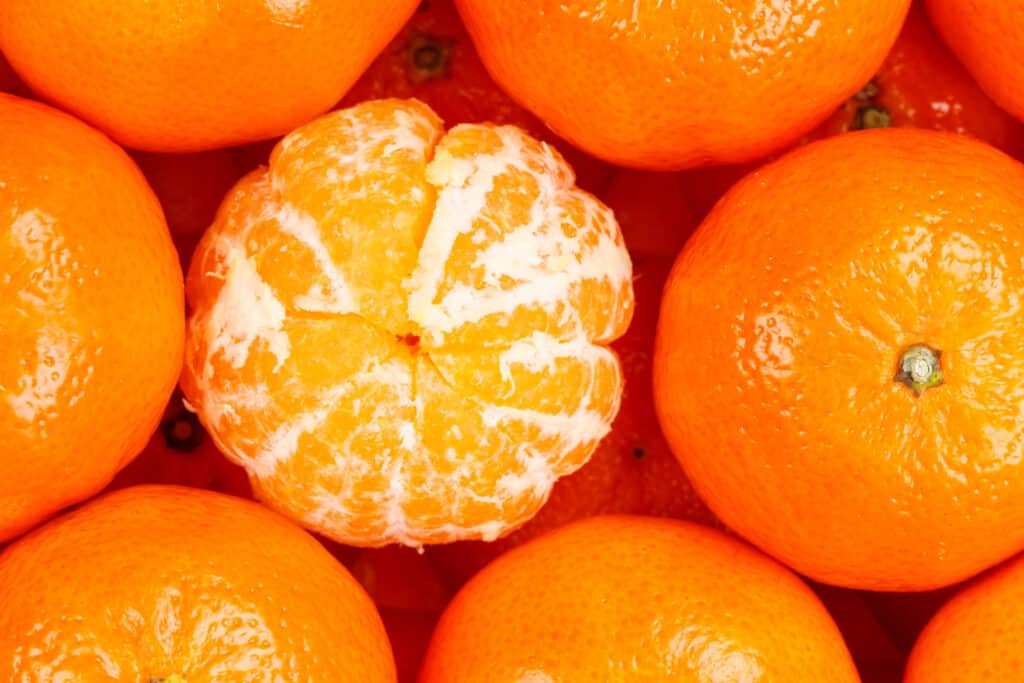 More articles you may like:
We hope you enjoyed reading this article. Please help us out by leaving a quick review and star ★ rating below.
LET'S GET SOCIAL, you can follow Four Score Living on Pinterest. You can also leave a comment below if you have any questions.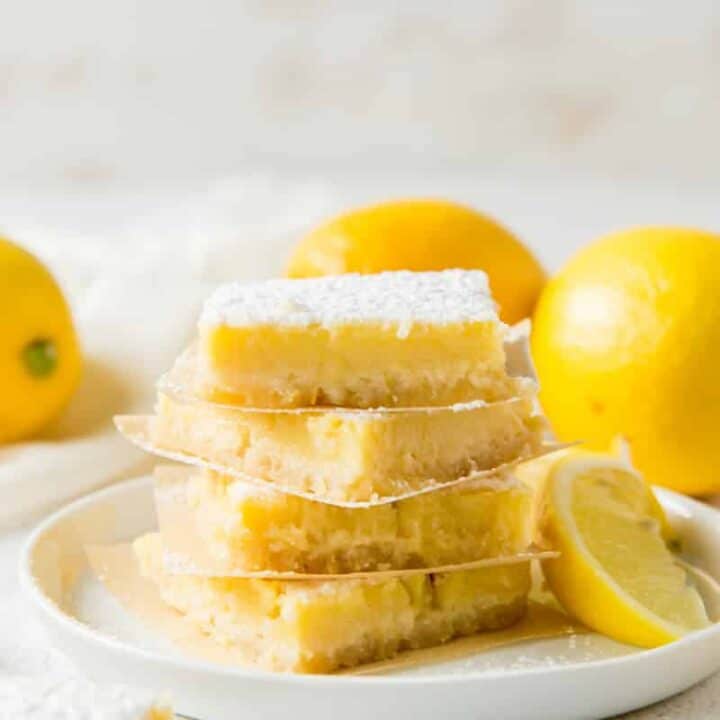 Keto Lemon Bars
Total Time:
6 hours
50 minutes
Sweet, tart, with a chewy yet delicate crust, these keto lemon bars are irresistible and well worth the little bit of time it takes to put them together.
Ingredients
CRUST:
½ cup grass-fed butter, at room temperature
2 tablespoons granulated erythritol
⅔ cup almond flour
2 tablespoons coconut flour
Pinch of salt
FILLING:
⅔ cup lemon juice (3-5 lemons)
⅓ cup granulated erythritol
4 large eggs
Zest of 1 lemon
10 drops stevia
1 ½ teaspoons vanilla extract
2 tablespoons coconut flour
Instructions
FOR CRUST:
Preheat your oven to 350 degrees and line an 8x8 inch pan with cooking oil and parchment paper. Set aside.
In a large bowl, using an electric hand mixer, beat together the butter and erythritol until creamy and well combined. Add the flours and salt and mix until a dough forms.
Press the dough evenly into the prepared pan and bake until just lightly golden brown, about 10 minutes. Allow to cool for 30 minutes.
Lower oven temperature to 325 degrees.

FOR FILLING:
In a small saucepan set over low heat, add lemon juice and erythritol. Heat for 2-3 minutes until dissolved, then remove from heat and cool.
In a large bowl, whisk together eggs, cooled lemon juice mixture, lemon zest, stevia, and vanilla, mixing until well combined. Stir in coconut flour and allow to thicken for about 5 minutes.
Pour filling into crust, then bake for 15-20 minutes until the center is slightly wobbly.
Remove from oven and let bars cool to room temperature. Cover and refrigerate 5-6 hours, or overnight.
Sprinkle the top with powdered erythritol.
Notes
Use Fresh Lemons for this recipe. You want to use fresh lemon juice, not bottled or frozen juice. It just won't taste as good.
When zesting your lemon, you want to be careful not to zest any of the white part of the lemon. That part is bitter. Use just the bright, shiny yellow skin. Add extra zest if you want an extra lemony bar.
It's important to chill the lemon bars after you bake them. This will allow everything to finish setting. You'll have a difficult time trying to cut the bars if they aren't cold.
Top these bars with powdered erythritol or Keto Whipped Cream.
Nutrition Information:
Yield:

12
Serving Size:

1
Amount Per Serving:
Calories:

149
Total Fat:

13g
Saturated Fat:

6g
Trans Fat:

0g
Unsaturated Fat:

6g
Cholesterol:

82mg
Sodium:

106mg
Carbohydrates:

6g
Net Carbohydrates:

4g
Fiber:

2g
Sugar:

1g
Protein:

4g
The nutrition information for this recipe is an approximate total per serving. Please double check the nutrition information for your exact ingredients and brands.