Proper hydration is essential for feeling and performing your best, and the simplest solution (some high-quality H2O) is almost always the right one when it comes time to choose a drink. When I'm off the health wagon the single biggest source of junk calories, I consume is soda, and I don't think I'm alone. Sugary coffee drinks, sweet tea, and sodas large enough to drown in add to our waistlines while subtracting from our health.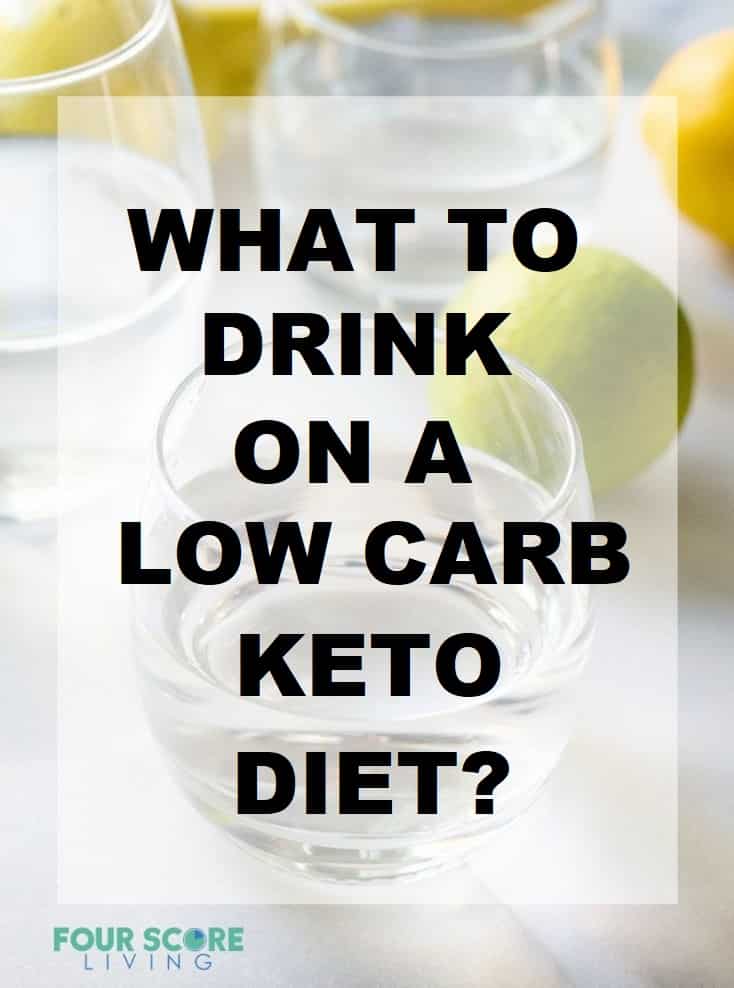 What to drink on a low carb diet?

Drink water. Proper hydration is another area that is easy and cheap to start making positive changes. Many of us drink far too many calories that provide no nutritional benefit. Sodas, sweet energy drinks, milk, sweetened coffee and many other drinks are adding to our daily calorie totals without providing any health benefit. If you don't already have a good water bottle buy one. It may seem expensive at first, but even a $40 investment will pay off quickly if you are spending $1 a day buying bottled water.
Water
Tea
Black Coffee
Some alchohols
The important thing is to stay away from anything that is high in calories, sugars, or overly processed ingredients.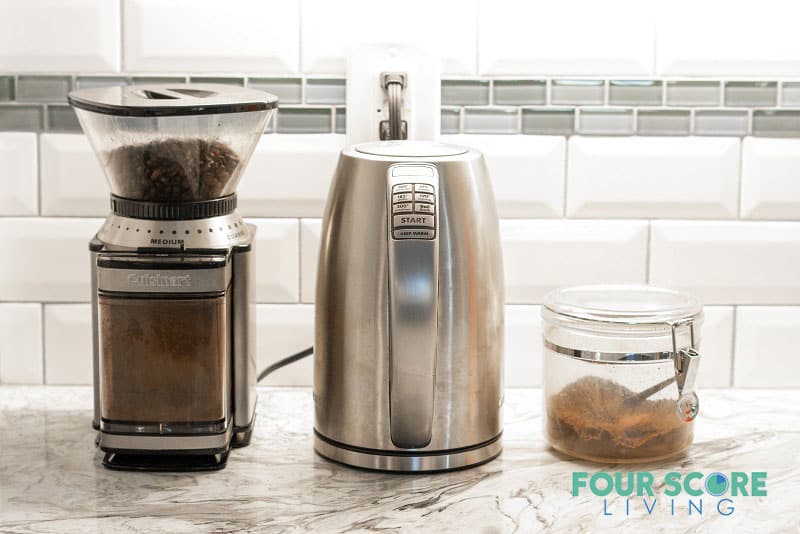 Water bottles
I prefer glass or stainless steel water bottles, although some cheaper stainless-steel bottles can give your water a slight metallic taste. Glass is great for flavor, but I like my water cold and so insulated stainless steel is my container of choice. Glass lets water warm up much faster and the condensation can be annoying. Stainless-steel is more durable, better insulated, and many brands use the same size and threads on the lids so accessories like straw lids are much easier to come by.
How much should you drink?
In general, proper hydration is pretty intuitive, drink when you are thirsty. It does get a little more complicated if you are going to be exercising or working in hot weather as you can become dehydrated more quickly which can make you more susceptible to heat sickness.
If you know that you are going to be in a situation like this drinking more before hand and having water available is important. How much you drink is going to vary from day to day, the eight servings of eight ounces a day recommendation has largely been refuted.
If your urine is clear you are drinking more than necessary and if it's dark yellow you aren't drinking enough. Eating a diet with a lot of fruits and vegetables can slightly decrease your need for water as these foods can naturally supply a lot of water.
Hydration timing
When you drink water can have health effects too. Drink too much too close to bed and you will wake up in the middle of the night to use the restroom and interrupt your sleep. Don't drink enough and you could wake up thirsty.
Drinking water before a meal can help you eat less and help with digestion. Drinking too much liquid during a meal can dilute the food in your stomach and make it harder to digest.
Many times, when I feel hungry, I'm actually thirsty and drinking a glass of water can make the craving go away. I also think it's a good idea to drink a fair amount of water soon after waking up to rehydrate after sleeping all night.
Alternatives to plain old water
Plain water can get boring, so changing it up a bit can help you stay hydrated. In cold weather tea is a great way to make it easier to get more liquid, I rarely want ice water when it's cold outside. In hot weather iced tea is great, and low sugar sports drinks in moderation are good too. Watch out for the added sugars though as the empty calories can sneak up on you fast.
Electrolyte depletion
Drinking too much water can cause symptoms from subtle to severe, including headache and brain fog, to hypernatremia (low blood levels of sodium). Hypernatremia is also known as water toxicity and can be a very dangerous condition. Easy ways to replace lost electrolytes are eating an adequate amount of salt in your diet or taking salt tablets.
Sugar free powdered electrolytes are also available in many flavors. One thing to note is make sure you are getting an adequate intake of iodine. Many sea salts are very low in iodine and chronic shortages of iodine can cause medical problems, notably low thyroid hormones which can affect your metabolism.
Alcohol and a healthy diet
Alcohol is a tricky subject in regards to diet, on its own it has no nutritional value, but will add calories. How you get it can also add a lot of unnecessary calories. Sweet drinks and beer can be high calorie, it's best diet wise to stick to clear hard alcohols with low calorie mixers or wine.
Some wines can really give me a hangover, traveling in Europe I noticed that I almost never felt bad in the morning no matter how much wine I had with dinner. In the United States wine makers are allowed more additives and processing than most European wine makers and some US producers take advantage. I don't know exactly what they do that I am more sensitive to, but organic imported European wine is much less likely to feel it the next day.
I mostly drink socially, a good bottle of alcohol will last months at home. When I'm trying to lose weight I typically avoid drinking alcohol unless I'm out with friends or having a nice dinner out. If having a drink at night to wind down is part of your stress management don't feel like it's off the table, the mental health benefits may outweigh the small calorie hit. Depending on what your drink of choice is it may be wise to find a lower calorie option.