Hey there! Welcome to Four Score Living where we believe you can achieve and maintain a healthy lifestyle through 80/20 living. We share keto recipes, low carb recipes, and slow carb recipes along with a variety of resources so that you have everything you need.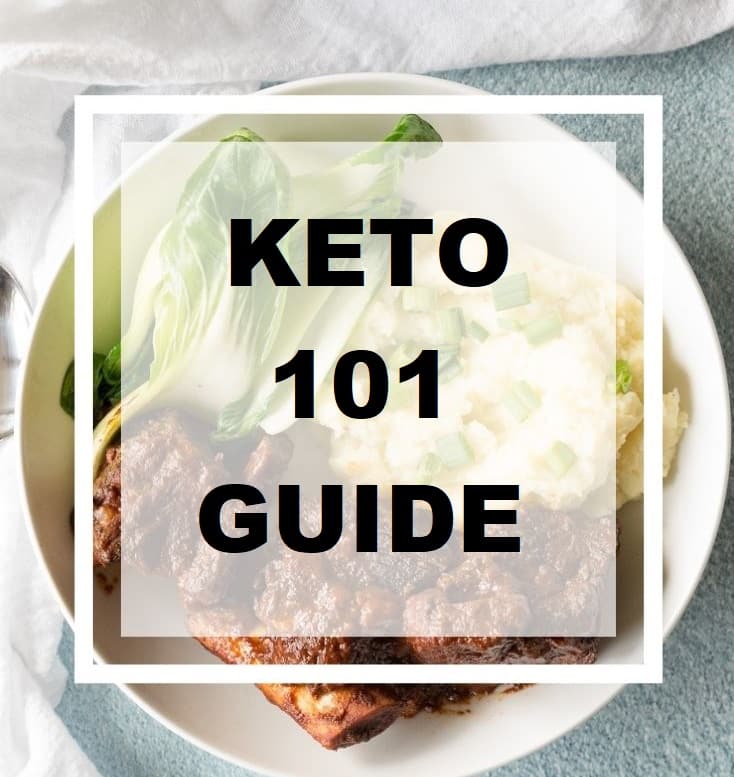 Keto 101
Here is the quick and clean on Keto 101. I've broken down this post on keto, ketosis, the keto diet, and a explanation on net carbs so that even someone who has never heard of Keto can understand it.
It's not complicated, it's simply the science behind putting your body into ketosis and the benefits of doing so.
What is keto?
Keto is shorthand for the word ketogenic in ketogenic diet. While keto really refers to burning fat for fuel, it is most popularly used in reference to the keto diet (see below for more information). Some people feel better on a keto, low carb diet, or a moderately low carb diet. The amount of carbohydrates you consume will vary depending on your insulin tolerance and activity level.
Here are the average numbers of carbohydrates to consume for each diet type (depending on which resource you reference):
Keto diet – Under 25g net carbs per day
Low carb diet – 25g - 50g net carbs per day
Moderate low carb diet – 50g - 100g net carbs per day
It usually takes 3 days for your body to enter ketosis, but it can vary by person. Not everyone counts net carbs – some people count all carbs. Just a note that the keto diet isn't right for everyone. Please follow a lifestyle that works best for you.
What is ketosis?
Ketosis is the natural process of burning fat for energy and can occur no matter what macro-nutrient ratio your diet is. Depending on activity level you could be burning a large quantity of carbohydrates to fuel the active portions of your day while relying on fat stores for energy the rest of the day.
Since getting into the fat burning mode depends on activity level, your exact carb intake isn't going to make or break your progress. If the recommended carb intake to reach ketosis is 25 grams a day, eating 26 isn't going to kick you out of ketosis. The recommendations are a best guess at what works for the majority of people.
What is the keto diet?
The keto diet is a type of low carb diet that is focused on consuming a certain percentage of each macro-nutrient (macros). Macro-nutrients are fat, protein, and carbohydrates.
The purpose of a keto is to put your body in a higher state of ketosis. There are many benefits to eating a keto diet including weight loss, improved mood, mental focus/clarity, fewer cravings, higher energy, and the ability to go longer between meals.
If you consume foods higher in carbs while you are on the keto diet it won't take three days to put your body back into ketosis. As soon as your body burns the carbohydrates you have consumed, it will start using fat as fuel again.
What are net carbs?
Net carbs = total carbs - fiber - non-digestible sugar alcohols
Some people on a keto or low carb diet choose to count total carbs instead of net carbs, keeping their total carbs below 25g. We like to count net carbs because we are able to fit high fiber seeds and vegetables in our diets, thus helping us get more nutrients and vitamins. It also aids in having healthy bowl movements.
Where do I start?
So glad you asked. If you'd like to get started on a low carb, keto, or slow carb diet just head over to our Start Here page. It will help you on your path to finding recipes, resources, and information so that you can lead your best healthy lifestyle.