From keto stuffing, an easy five minute keto gravy to keto cornbread - we've got you covered with the best Keto Thanksgiving Sides.
Everything you need for the best Keto Thanksgiving is all in one easy to find place.
For more recipes check out our Keto Recipes.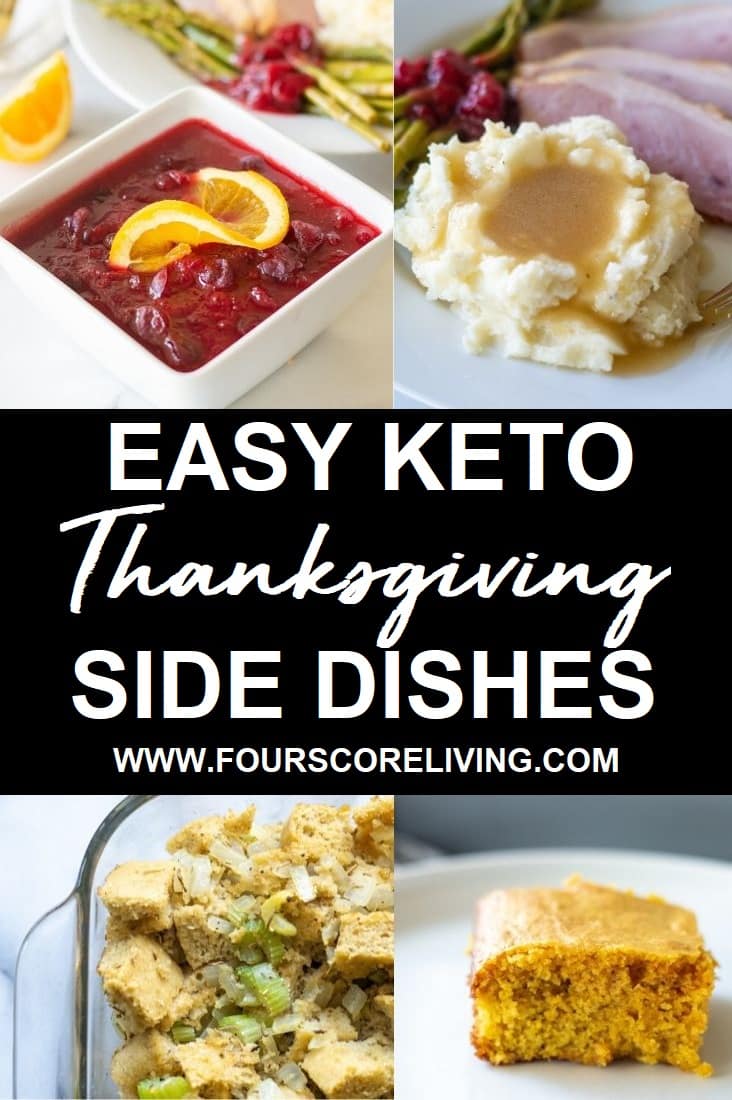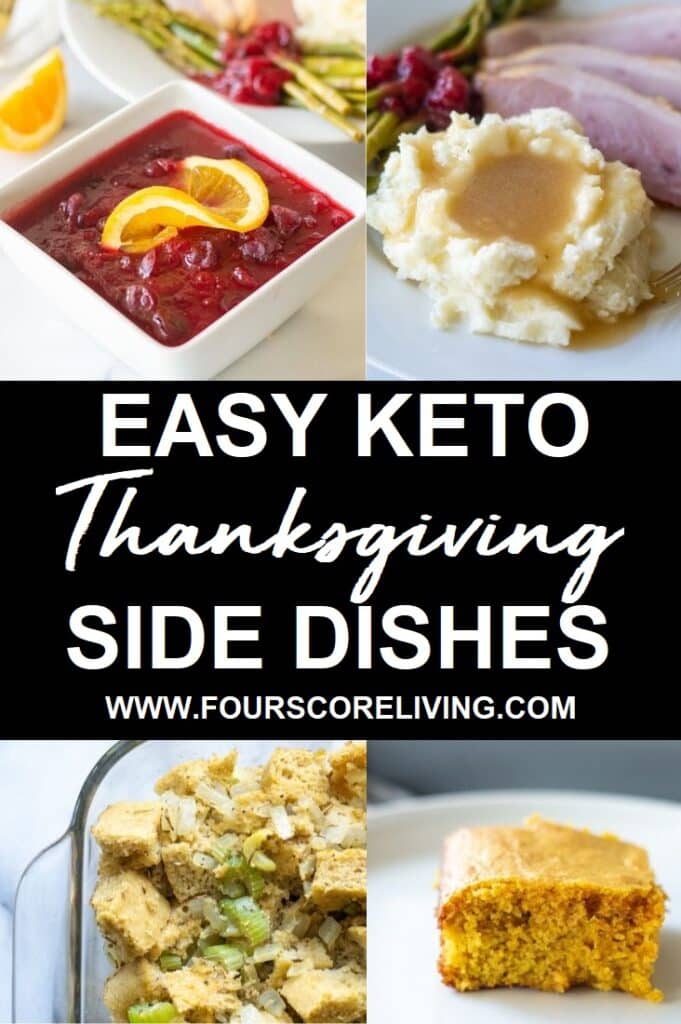 If you don't need to eat keto but you need to eat gluten free, try this Gluten Free Stuffing. This gluten-free gravy is also a good option.
Keto Thanksgiving Recipes
Keto Stuffing - Low carb stuffing using almond flour that is bursting with flavor and simple to make. This keto stuffing recipe has a vegetarian option, vegan option, and a dairy-free option.
You are going to love how easy this low carb stuffing recipe is this Thanksgiving.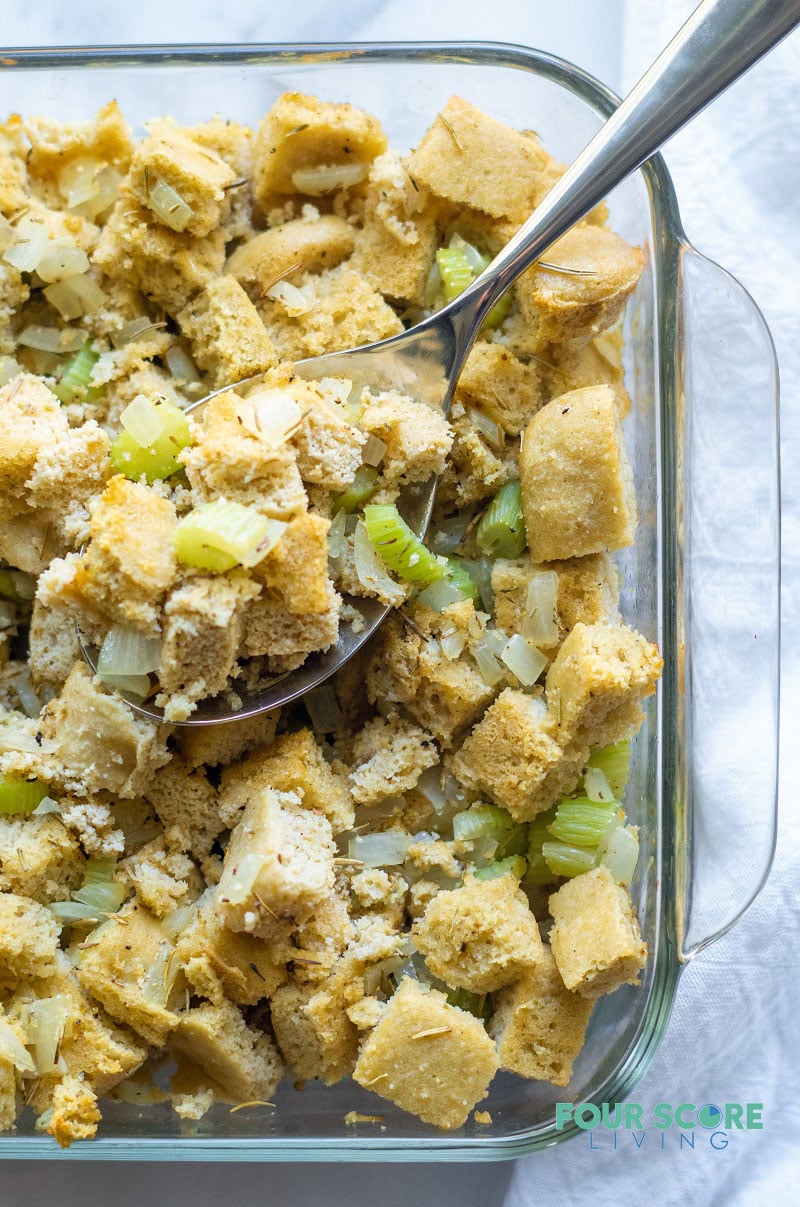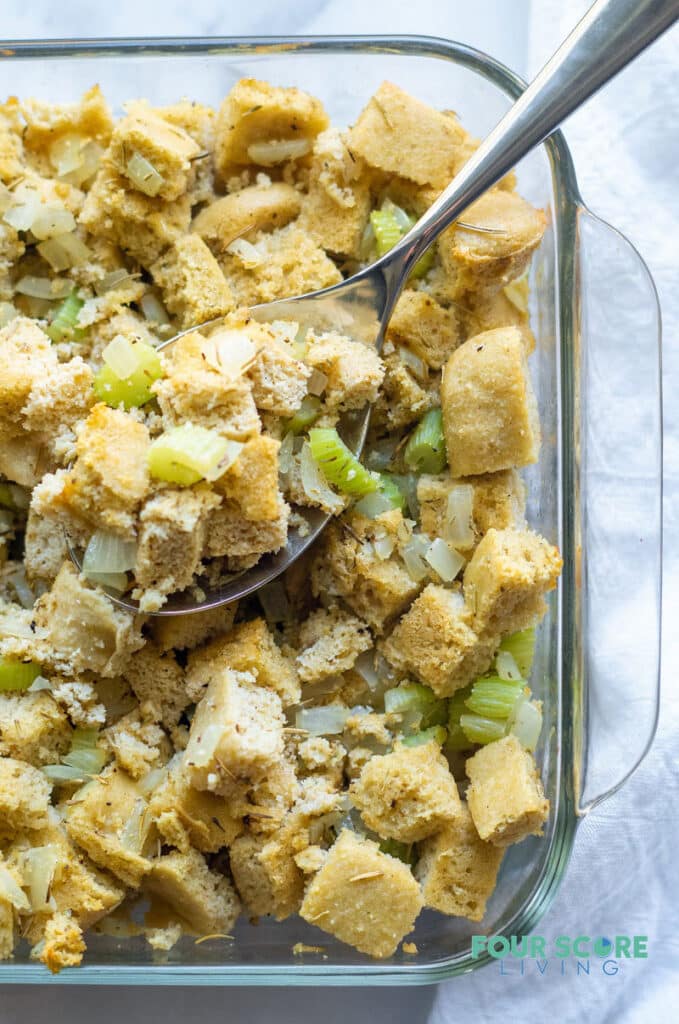 Keto Cornbread - Your keto thanksgiving side dishes would not be complete without Keto Cornbread. A corn-free low carb cornbread that's tender, flavorful and it actually tastes like cornbread.
For anyone who is missing a good cornbread you're going to love how easy and delightful this keto cornbread recipe is.
Keto Gravy - A keto gravy that only takes five minutes to make, has less than 1 carb per serving, and can be made with beef, chicken, turkey, or veggie broths, meat drippings, or bouillon cubes.
You are going to love how quickly this savory, thick low carb gravy comes together.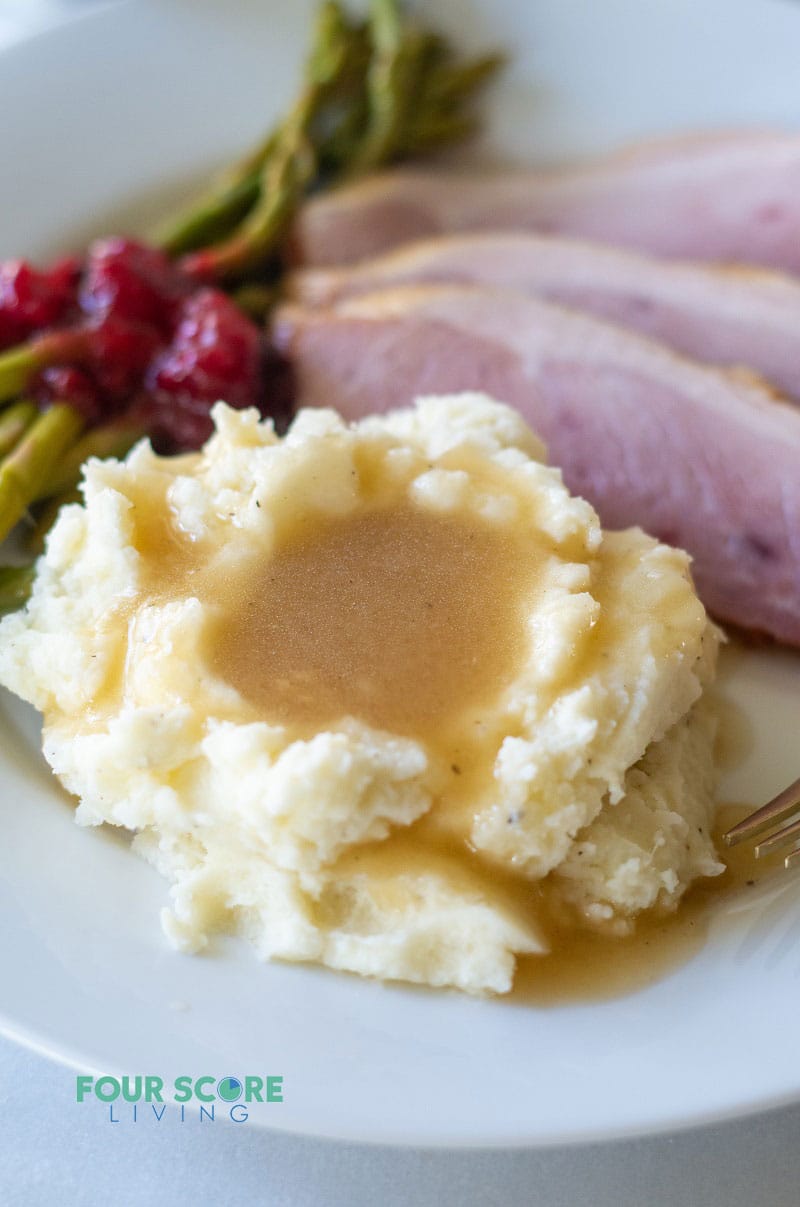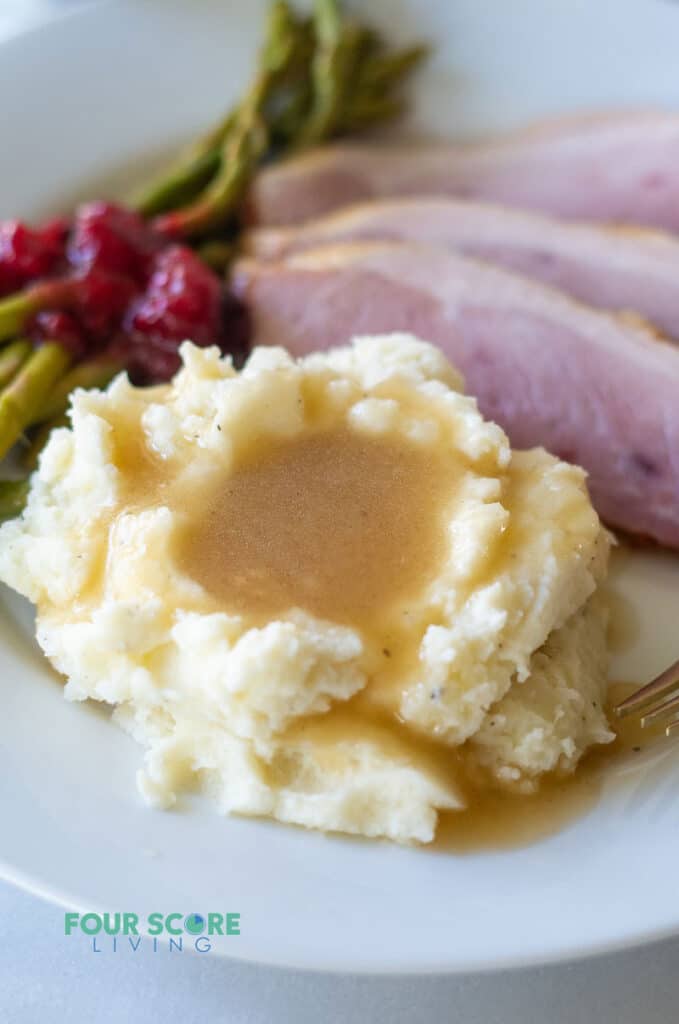 Keto Rolls - Simple to make, and the perfect bread-like texture, you're going to love how easy this keto rolls recipe pulls together.
Only eight ingredients and a few simple steps until you are enjoying these amazing low carb rolls.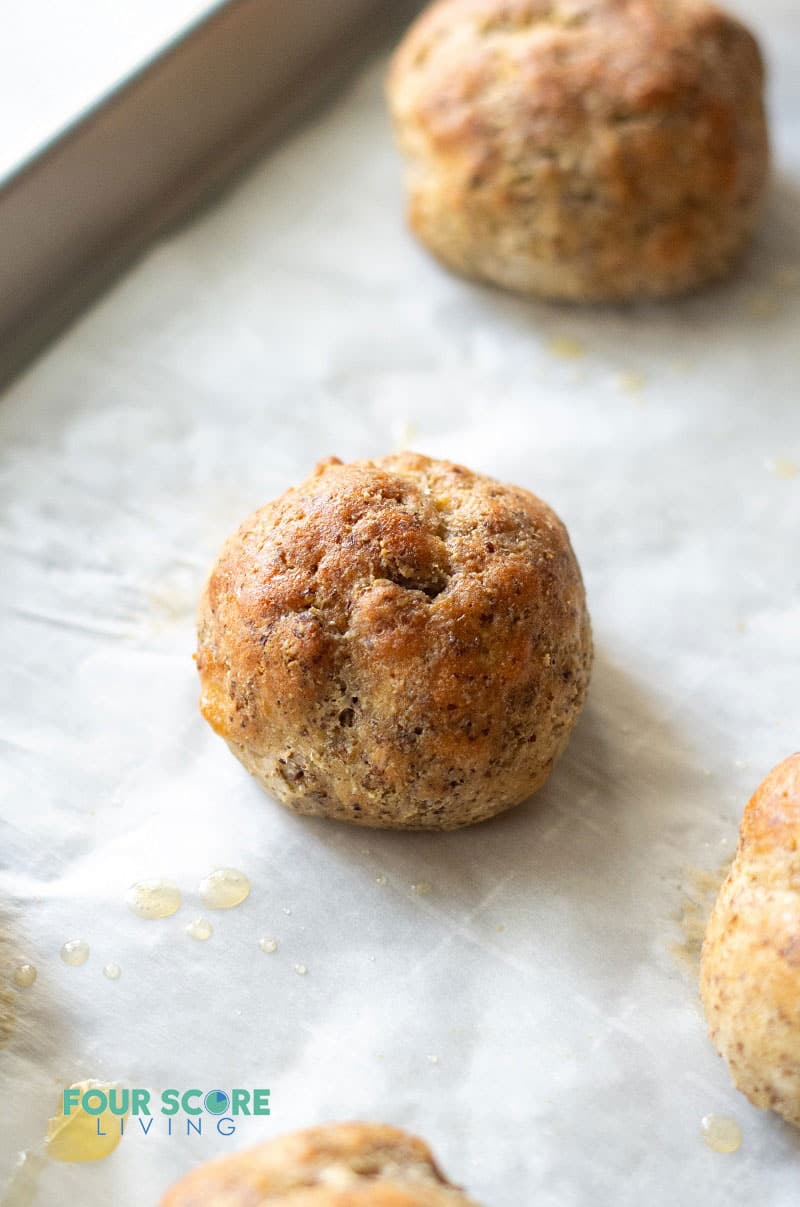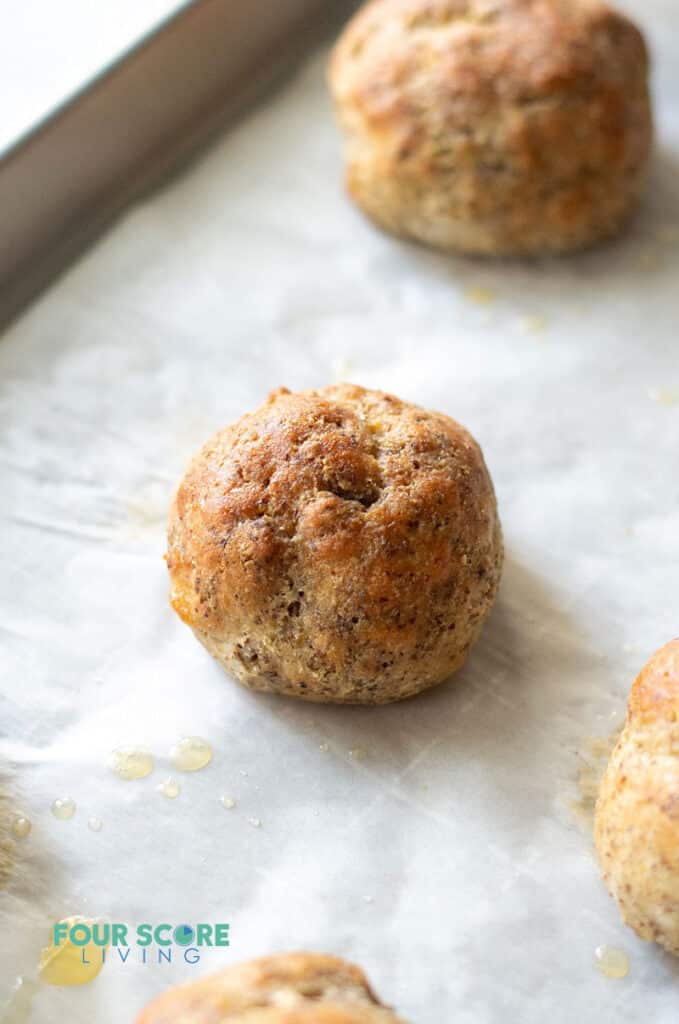 Keto Cranberry Sauce - A Keto Cranberry Sauce that is super easy to make, has hints of vanilla and cinnamon and is ready in minutes.
You're going to want to spoon this low carb cranberry sauce on everything once you try it.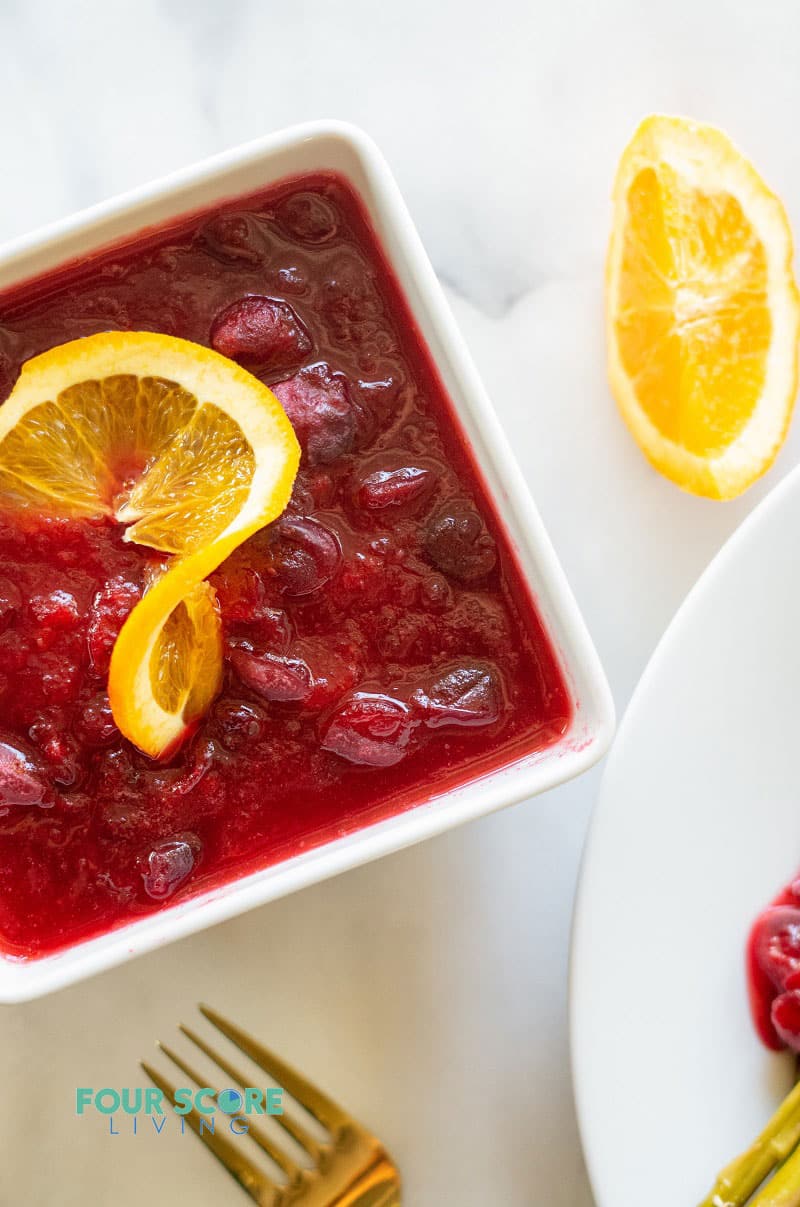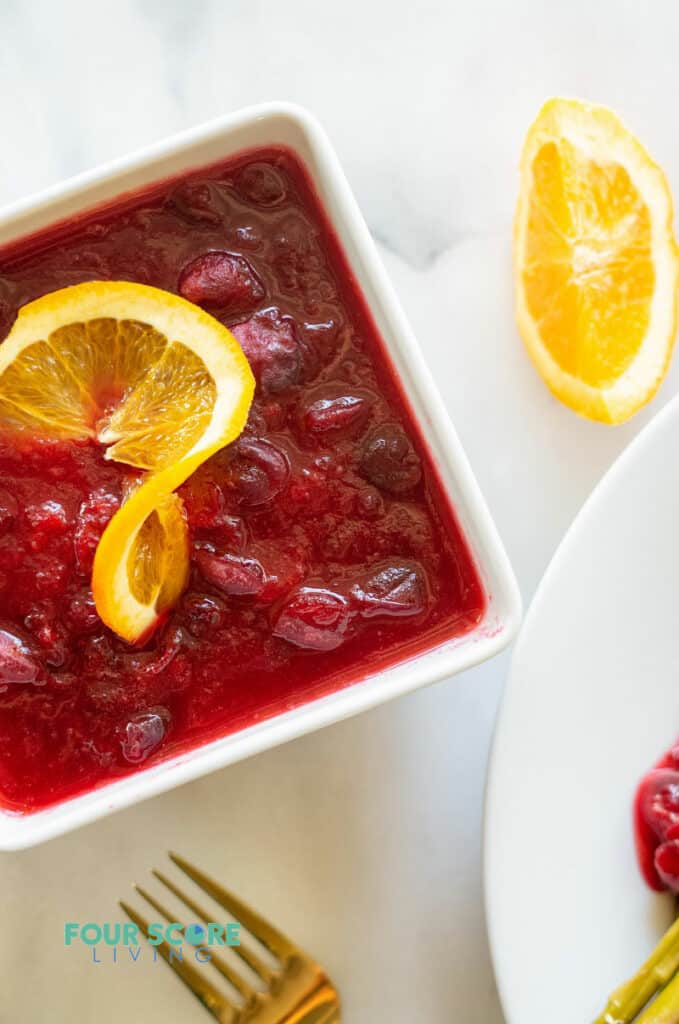 Keto Crab Dip - This keto crab dip is a mixture of crab, sour cream, and seasoning. It's a super easy make-ahead crab dip recipe that uses only five ingredients and is ready in 5 minutes.
It's creamy, rich with flavor, and it is perfect with veggies or pork rinds.
Keto Deviled Eggs - We always have keto deviled eggs as one of our keto thanksgiving sides. Keto deviled eggs are the perfect keto appetizer or keto party snack.
This high protein, easy-to-make finger food is perfect for any special occasion, BBQ, or potluck. This keto deviled egg recipe can be doubled or tripled.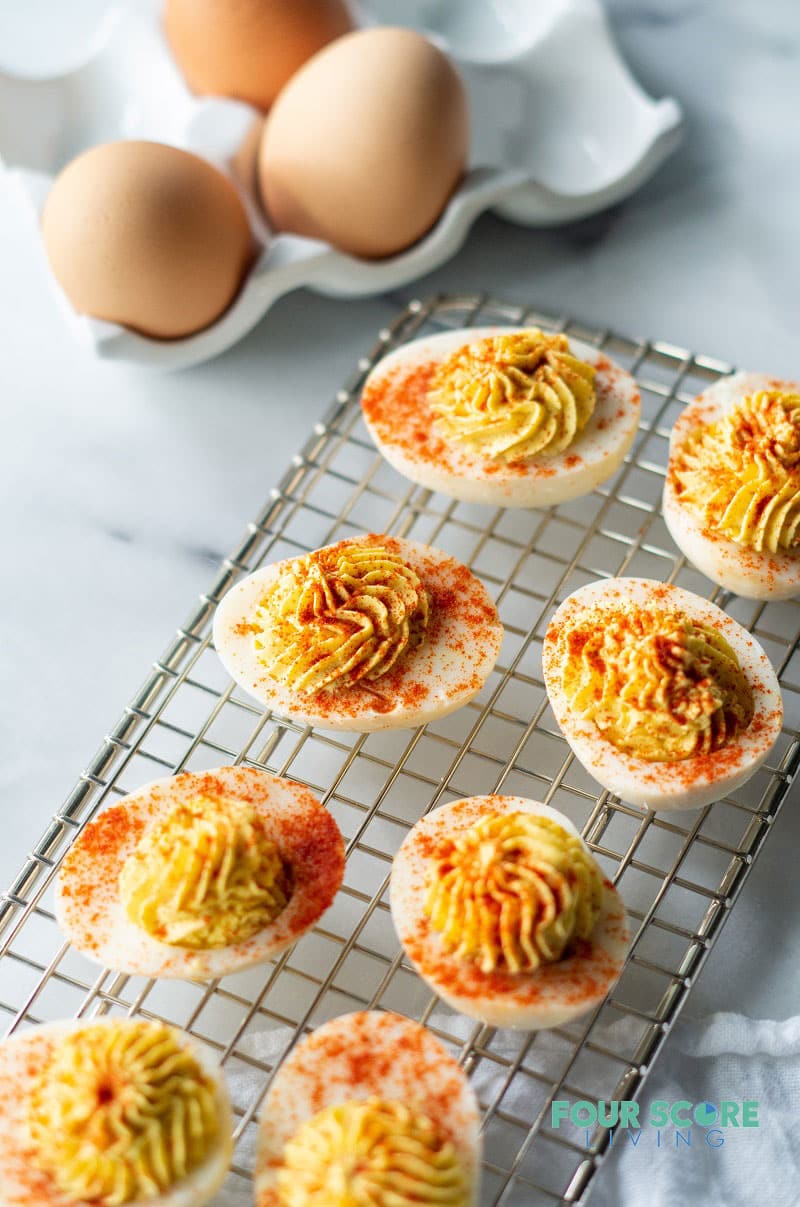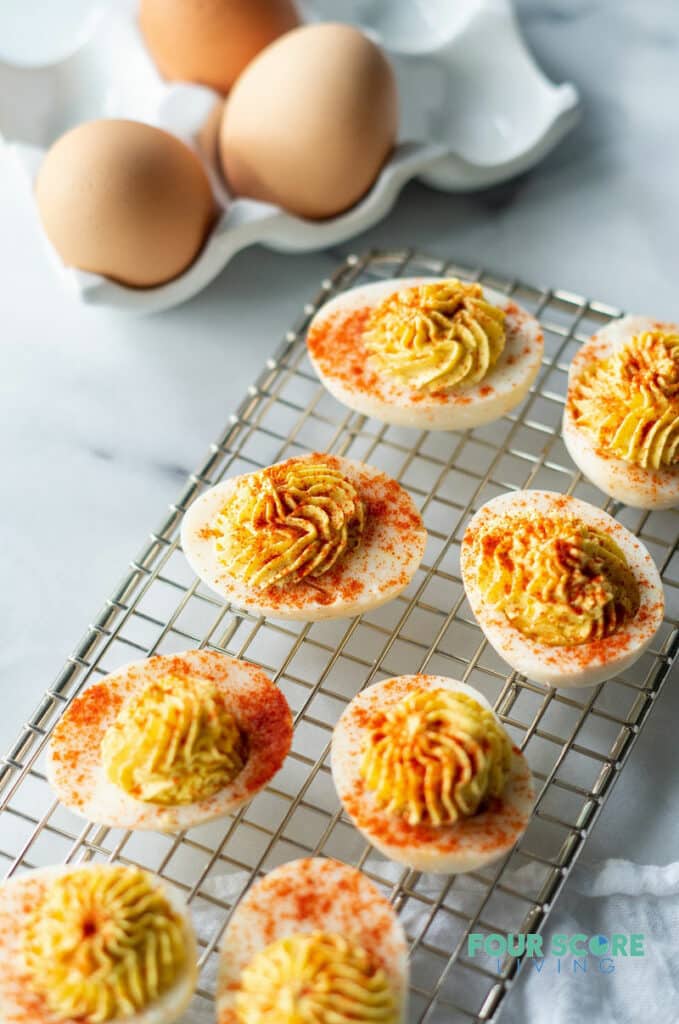 Parmesan Roasted Brussels Sprouts - Crispy, Parmesan Roasted Brussels Sprouts that taste incredible, are simple to make, and are ready in four easy steps.
These roasted Brussels sprouts are going to be your new favorite Brussels sprouts recipe! This Brussels Sprouts recipe is naturally low carb, keto, gluten-free, sugar-free, and nut-free.
Products We Keep Stocked:
Bob's Red Mill Super Fine Gluten-Free Ground Almond Flour
Our Favorite Kitchen Tools:
What's your favorite kitchen tool? Leave a comment below letting us know.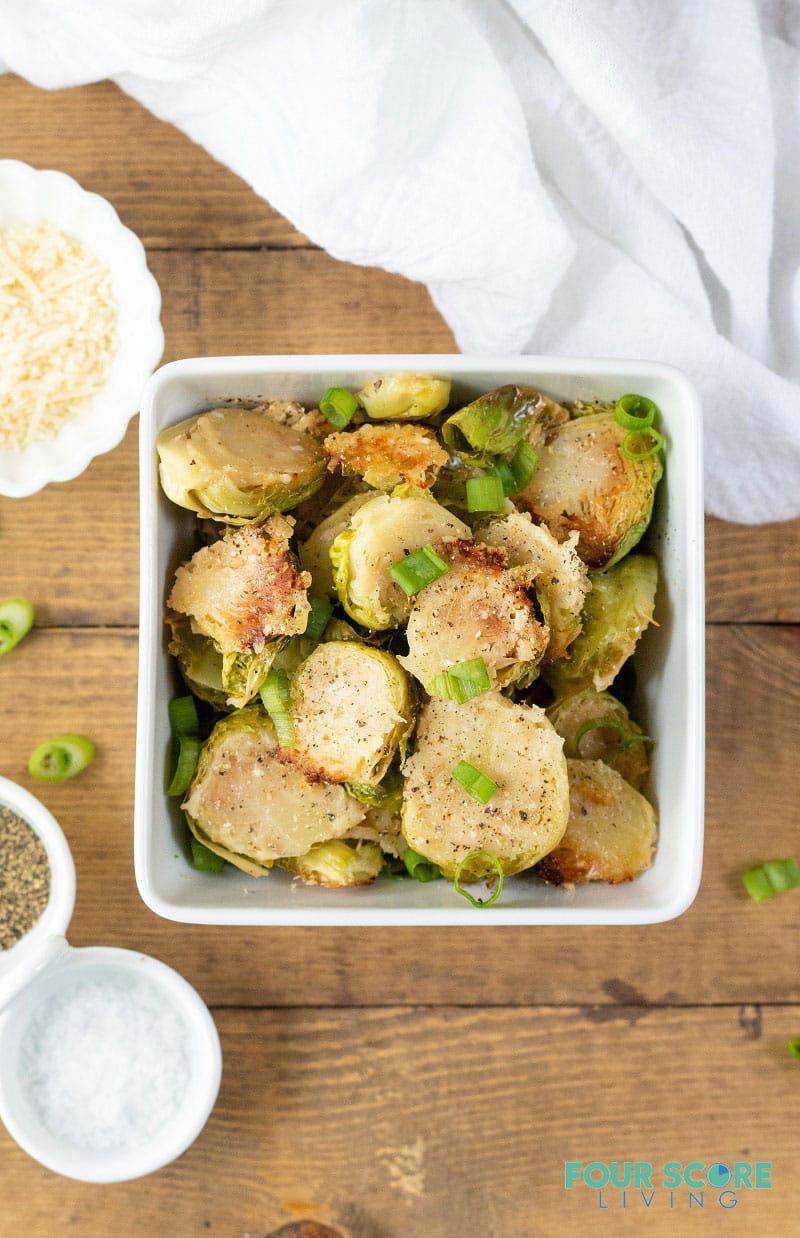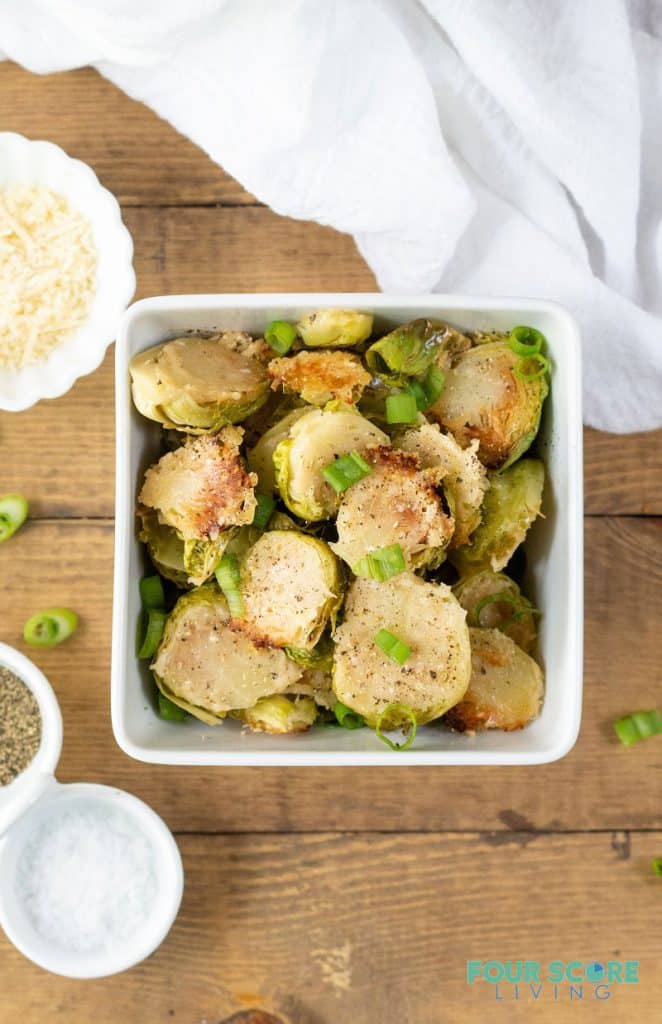 More Keto Thanksgiving Side Dishes
Green Bean Casserole by Wholesome Yum
Cauliflower Mashed Potatoes by My PCOS Kitchen
Loaded Cauliflower Casserole by Wholesome Yum
Keto Fathead Stuffing by Officially Gluten Free
Cheese Chive Bread Rolls by Divalicious Recipes
Collard Greens by Grandbaby Cakes
Do you have a specific side dish recipe you're looking for to make for your Keto Thanksgiving? Please leave me a comment below and I will do my best to either add the recipe to my to-make list, or I'll find you a great recipe.
If you're looking for more recipe ideas, you might like something from this collection of keto chicken recipes.
LET'S GET SOCIAL, you can follow Four Score Living on Pinterest, Facebook, and Instagram. You can also leave a comment below if you have any questions.