When following a ketogenic diet, it can feel as if you need to know the "macro" information for each different vegetable. Among the many vegetables, onion is widely used to add texture and flavor to various dishes and cuisines.
There are many varieties of onions available, such as yellow, red, green, white, scallion, leeks, sweet onions, spring onions, and regular onions. Among these varieties, which one should keto dieters choose?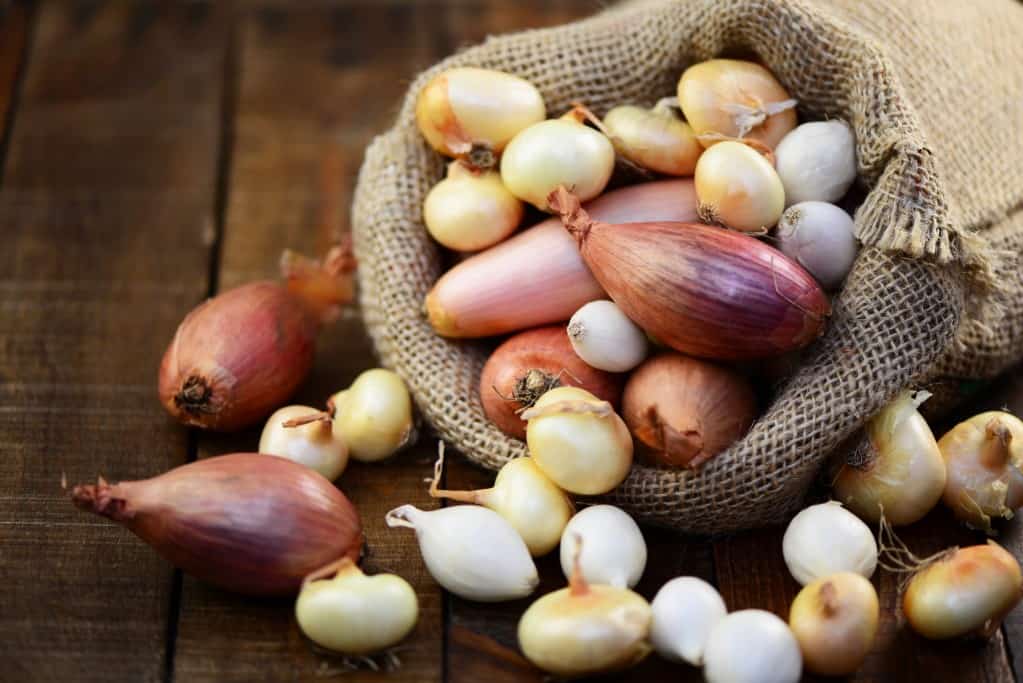 If you love the sweetness of sautéed or caramelized onions but are trying to maintain a low-carb lifestyle, then this guide is for you.
Below we rank each onion variety by net carbs and include their macros.
Are Sautéed Onions Keto?
Yes, onions, including sautéed and caramelized onions, are a keto-friendly food, especially when used in moderation. The carb content differs among varieties, but even sweet onions can fit into a keto meal plan when portion sizes are kept in check.
When we talk about sautéed onions, the overall carb count could vary depending on the ingredients used in the sautéing process.
One popular method of sautéing onions is caramelizing them. The caramelization process, which involves slow cooking of onions in fat until they're richly browned, will increase the natural sweetness in the onions, but will not affect their carb content.
The type of fat you use for sautéing does matter. To adhere to the principles of the keto diet, it's recommended to use high-quality fats like grass-fed butter, olive oil, avocado oil, or ghee. These fats are not only low in carbs but also high in nutritional value and will help your body stay in a state of ketosis.
Carbs in Onions
When incorporating onions into a low-carb diet, it's essential to account for the carbs in different onion varieties.
Sweet onions, known for their sweeter taste due to their higher sugar content, could have slightly more carbs than other varieties of onions, such as yellow or white. Scallions or green onions, on the other hand, are a lower-carb option, making them a favorite amongst keto dieters.
Green Onions / Scallions: A type of onion loved by keto dieters is the green onion or scallion. They have the fewest net carbs among all onion varieties. For a serving size of ¼ cup, scallions have approximately 0.8 g net carbs.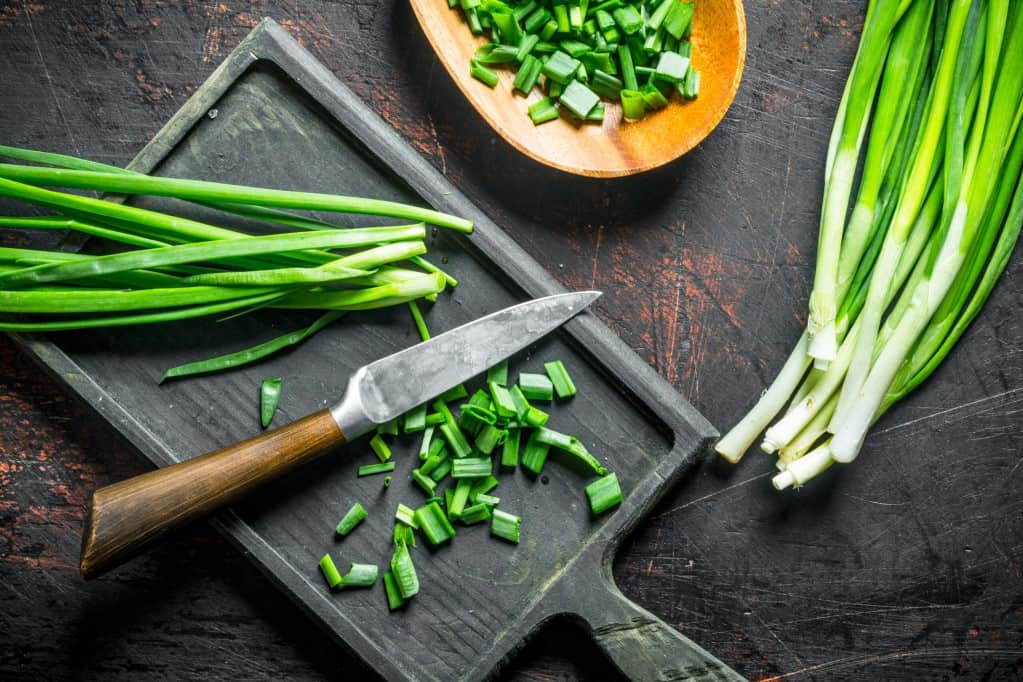 White Onions: White onions are a staple in many recipes and offer a robust flavor. A ¼ of a medium white onion contains about 4.3 g net carbs.
Yellow Onions: The net carbs in ¼ of a medium yellow onion are around 4.5 g.
Red Onions: Red onions, with their slightly sweet flavor, are often used raw in salads. A quarter of a medium red onion contains about 4.9 g net carbs.
Sweet Onions: As the name suggests, sweet onions have a higher sugar content, and thus, more carbs. A ¼ of a medium sweet onion has approximately 5.9 g net carbs.
Leeks: Leeks, though part of the onion family, have a unique flavor and are usually more carb-heavy. For every ¼ cup of leeks, you consume around 6.4 g net carbs.
Shallots: Shallots have a mild, delicate flavor. A medium shallot (around 40g) contains about 5.5 g net carbs.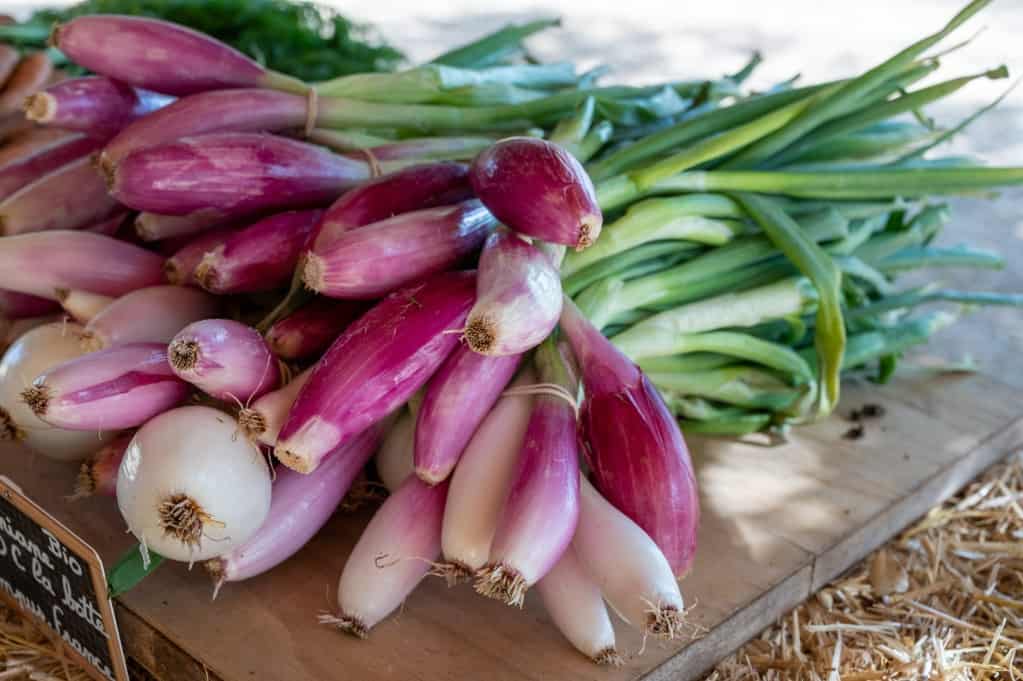 Different Onions Ranked by Net Carbs
The chart below details different types of onions, ranks them by their net carbs (total carbohydrates minus grams of fiber), and outlines their macro information:
Onion Type
Net Carbs per 3.5 ounces
(100 grams) raw
Calories
Fiber
Protein
Fat
Green / Scallion
4.7 g
32
2.6
1.8
0.2
White
6.4 g
36
1.2
0.9
0.13
Sweet Onions
6.65 g
32
0.9
0.8
0.08
Yellow
6.7 g
38
1.9
0.83
0.05
Red
7.7 g
44
2.2
0.94
0.1
Leeks
12.2 g
61
1.8
1.5
0.3
Shallots
13.6 g
72
3.2
2.5
0.1
Nutritional Information of Raw Onions
Onions are indeed a nutritious vegetable that provide a variety of health benefits:
Fiber: Onions are a good source of dietary fiber, which aids in digestion by adding bulk to your diet and preventing constipation.
B Vitamins: Onions contain several types of B vitamins including folate (B9) and pyridoxine (B6). These vitamins play a vital role in brain function.
Vitamin C: Onions are also rich in Vitamin C, a potent antioxidant that maintains connective tissue, including bones, blood vessels, and skin.
Manganese: This essential nutrient found in onions is necessary for the proper functioning of the brain and nervous system.
Protein: While the amount of protein in onions is not as high as in other food sources like meat or beans, it can still contribute to the overall protein intake, especially in a plant-based diet.
Phytochemicals: Onions contain various phytochemicals — plant compounds that are believed to promote health. Onions also contain sulfur compounds which are known for their anti-cancer and antimicrobial properties.
Health Benefits of Onions
Onions offer a wide range of health benefits due to their nutrient and antioxidant content: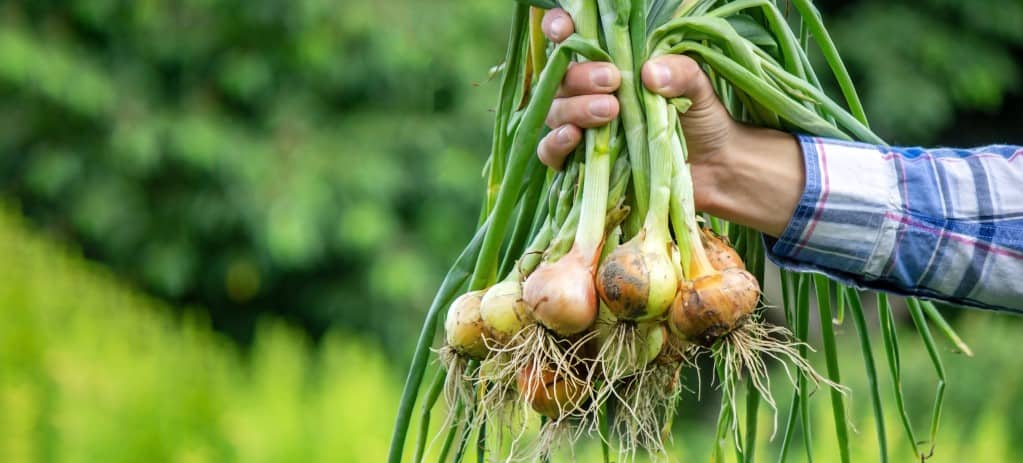 Blood Sugar Control: Onions contain sulfur compounds and quercetin, both of which can have anti-diabetic effects. Moreover, they contain fiber that also helps to maintain a healthy weight and lower the risk of developing heart disease and type 2 diabetes. (Health Benefits of Onions, 2022)
Antioxidant properties: Onions are high in antioxidants such as vitamin C and quercetin, which help protect our cells from damage by free radicals. This contributes to overall health and can reduce the risk of chronic diseases such as heart disease and cancer. (Kubala, 2023)
Anti-inflammatory properties: The quercetin in onions also acts as a powerful anti-inflammatory agent.
Digestive Health: The fiber in onions aids in digestion by adding bulk to the diet, which can prevent constipation and promote regular bowel movements. Fiber also feeds the beneficial bacteria in the gut, contributing to overall gut health. (Kubala, 2023)
Weight Loss: The dietary fiber in onions can contribute to weight loss by increasing feelings of fullness and decreasing overall calorie intake.
Ways to Prepare Onions
Onions can be prepared in several ways for a ketogenic diet. You could try sautéed onions with a sprinkle of onion powder for an extra punch, or if you crave a crunch, a serving of keto-friendly onion rings could be a great low-carb treat.
Sautéed: This is a cooking process where onions are fried quickly on medium-high to high heat with a small amount of fat, like oil or butter. The goal is to soften the onions and release their flavors without necessarily browning them.
Pickled: Pickling onions involves immersing them in a solution of vinegar, water, and other ingredients like salt, sugar, and spices, then letting them rest for a period of time. This process gives the onions a bright, tangy flavor and preserves them for longer-term storage. Pickled onions are commonly used as a condiment or garnish in dishes like tacos, sandwiches, and salads.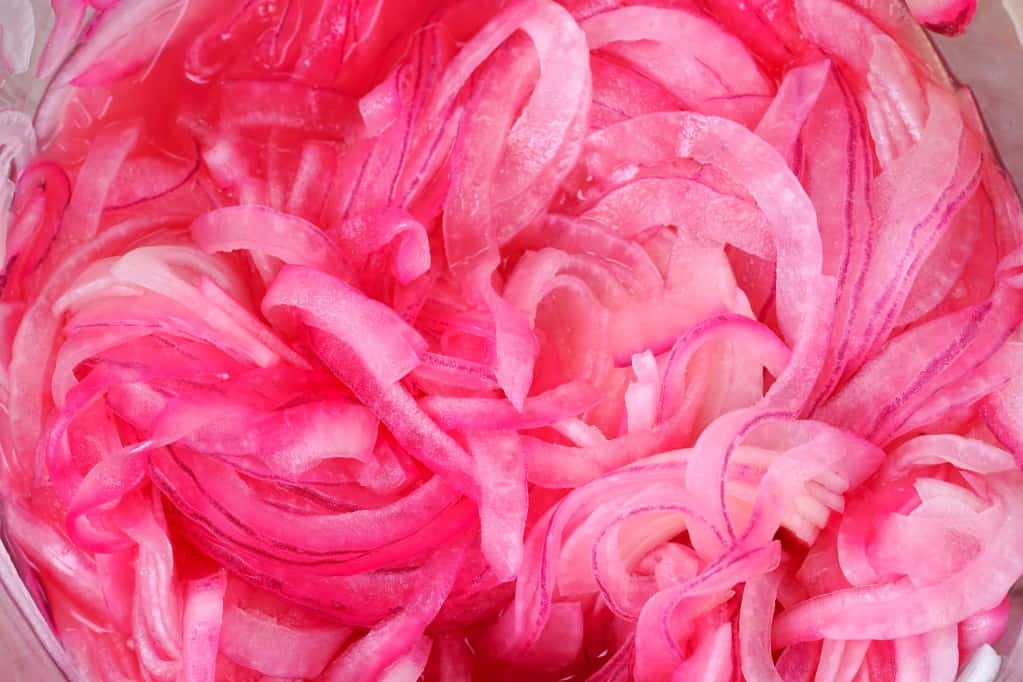 Caramelized: Caramelizing onions is a longer process where onions are cooked slowly on low heat. This slow cooking process allows the naturally occurring sugars in the onions to caramelize, turning the onions a deep, rich brown color and creating a sweet, intense flavor. Caramelized onions are often used in dishes like French onion soup, as a topping for pizzas or burgers, or as a side dish.
Roasted: Roasting onions is a process where the onions are cooked in an oven at a relatively high temperature. This can be done by cutting the onions into halves or quarters, drizzling them with a little oil, and seasoning as desired before placing them in the oven. Roasted onions become sweet, tender, and slightly charred. They are a perfect side dish or can be used to add depth to soups and stews.
Best Keto Friendly Vegetables
The ketogenic, or keto diet emphasizes high-fat, moderate-protein, and very low-carb intake. In this regimen, the right choice of vegetables, predominantly those that grow above ground, can make a huge difference. Vegetables that are ideal for a keto diet include:
Bell Peppers: Available in a range of vibrant colors, bell peppers add crunch and sweetness to dishes, all the while being low in carbs.
Broccoli: This cruciferous vegetable is not only low in carbs but also packed with vitamins C and K, making it a nutritious addition to any keto-friendly meal.
Leafy Greens: Spinach, kale, and other leafy greens are excellent choices, boasting high fiber and micronutrient content while remaining low in carbs.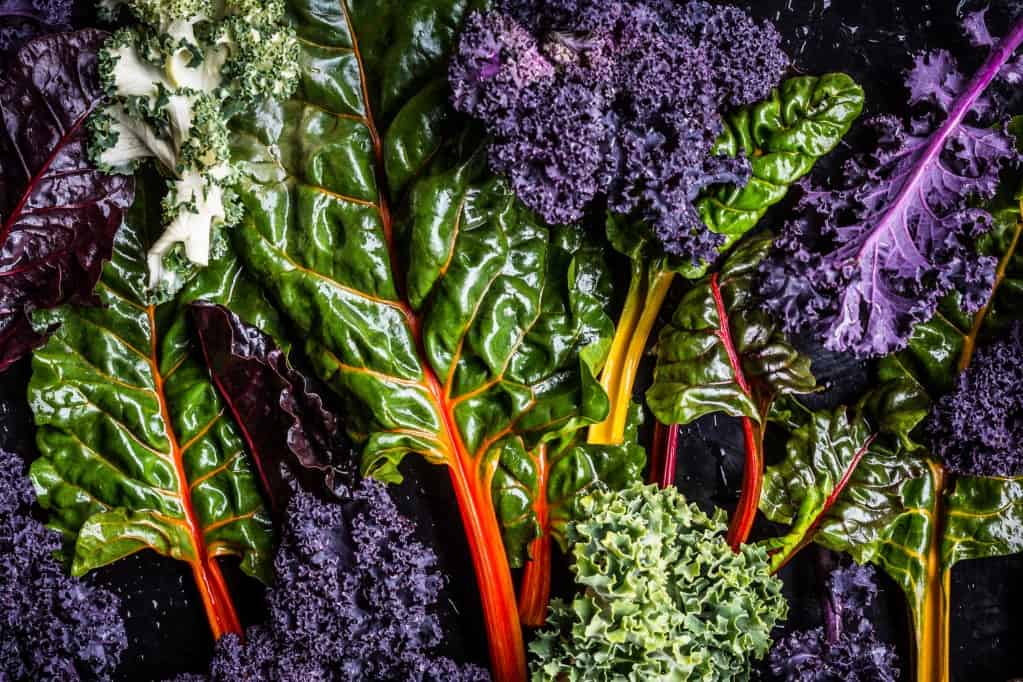 Cauliflower: Often used as a low-carb substitute for potatoes or rice, cauliflower is highly versatile and also rich in vitamins and minerals.
Zucchini: A summer squash that's low in carbs yet high in fiber, zucchini can be grilled, spiralized into noodles, or used in baking. Learn more about how to incorporate this keto friendly vegetable into your diet by checking out our Zucchini Noodles post.
The essence of a well-balanced keto diet lies in keeping a strict check on carbohydrate intake, which is why these vegetables are so beneficial.
For a more detailed look, read our article on Keto Friendly Vegetables.
Frequently Asked Question
1. What is the best onion for a keto diet?
Scallions or green onions are the best for a keto diet due to their low net carb count.
2. Are cooked onions keto friendly?
Yes, cooked onions are keto-friendly. The carb content remains relatively consistent between raw and cooked onions.
3. How many Carbs in Red Onion?
A quarter of a medium-sized red onion contains about 3.1g of net carbs.
4. How many carbs in Yellow onions?
A quarter of a medium-sized yellow onion contains about 2.7g of net carbs.
5. How many carbs in Green Onions?
A quarter cup of green onions contains about 1.3g of net carbs.
6. How many carbs in white onions?
A quarter of a medium-sized white onion contains about 2.4g of net carbs.
Conclusion
In conclusion, onions are keto-friendly when consumed in moderation. Remember to keep an eye on portion sizes, choose your onion variety wisely, and when sautéing or caramelizing, use high-quality fats like grass-fed butter, olive oil, avocado oil, and ghee.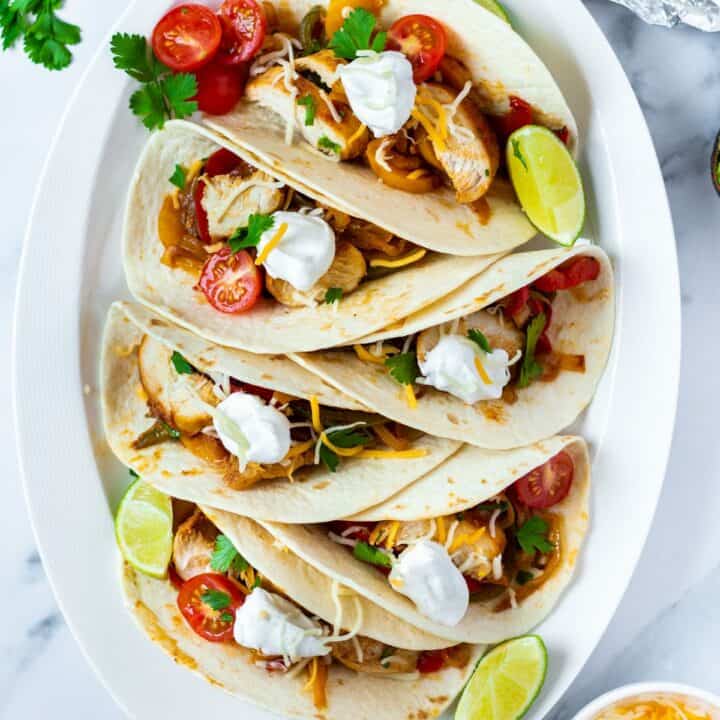 Keto Fajitas
A simple recipe for keto chicken fajitas that's flavorful and filling. These keto fajitas can also be made with steak.
Ingredients
1 pound boneless, skinless chicken breast
1 tablespoon lime juice
2 tablespoons olive oil
2 garlic cloves, minced
1 teaspoon cumin powder
1 teaspoon red chili powder
1 teaspoon salt
3 small bell peppers (red, yellow, green), cut into strips
1 small onion, thinly sliced
Instructions
Add the chicken, lime juice, 1 tbsp olive oil, minced garlic, cumin powder, red chili powder, and salt to a large mixing bowl and mix well. Let it marinate for 30 minutes.
Heat a large pan on medium-high heat until smoking hot.
Add the remaining olive oil to the pan. Cook the chicken on both sides until charred and cooked through.
Once cooked through, transfer the chicken to a plate.
Add the onion and peppers to the pan. Add more oil if needed. Cook for 1-2 minutes. Transfer the peppers and onions to a plate.
Serve with cauliflower rice, keto tortillas and your favorite fajita toppings.
Notes
You can also use boneless, skinless chicken thighs to make these keto chicken fajitas.
Make sure to use a high-temperature oil, like olive oil.
You can serve these keto fajitas with your favorite toppings. Try sour cream, guacamole, or cheese.
Nutrition Information:
Yield:

4
Serving Size:

¼ pound chicken + veggies
Amount Per Serving:
Calories:

205
Total Fat:

16g
Saturated Fat:

4g
Trans Fat:

0g
Unsaturated Fat:

10g
Cholesterol:

42mg
Sodium:

330mg
Carbohydrates:

12g
Net Carbohydrates:

4g
Fiber:

8g
Sugar:

2g
Protein:

39g
The nutrition information for this recipe is an approximate total per serving. Please double check the nutrition information for your exact ingredients and brands.