Let's talk about keto instant pot recipes! We're sharing tips and tricks for making the best low carb instant pot recipes, keto pressure cooker recipes, and low carb pressure cooker recipes.
We're also including a collection of keto instant pot recipes from some of our favorite bloggers.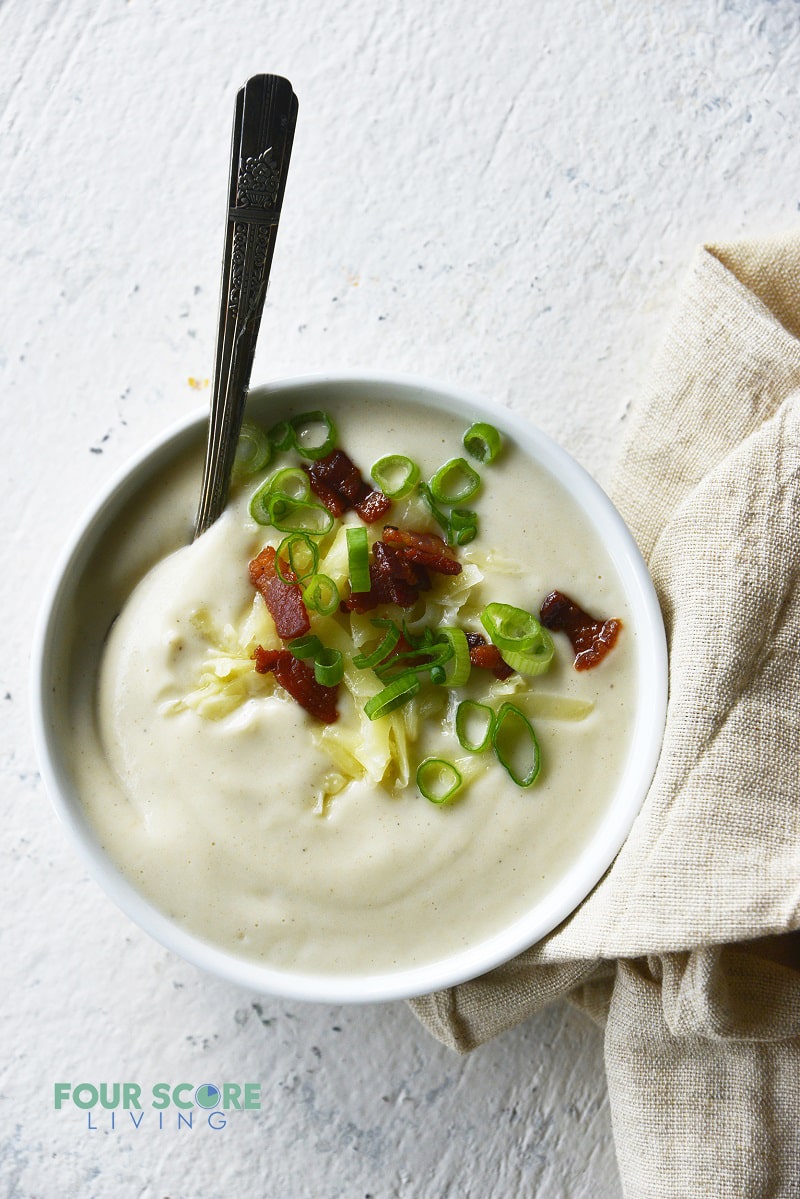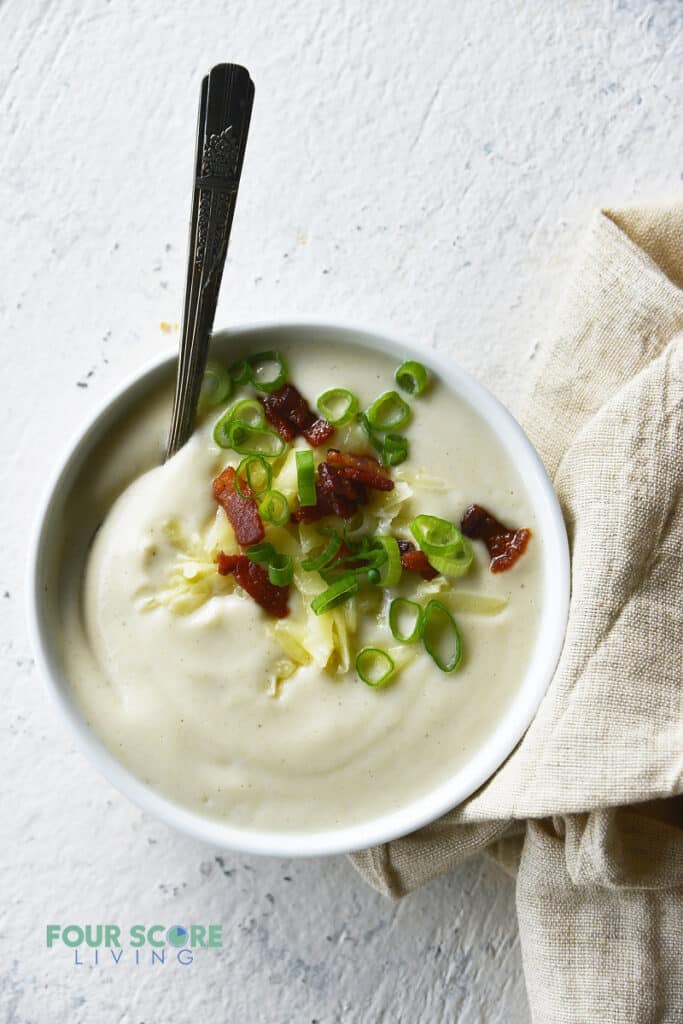 Welcome to Four Score Living where we believe you can achieve and maintain a healthy lifestyle through 80/20 living - which means eight-twenty living. Today we're sharing some of our best keto crockpot recipes and low carb recipes, as well as some tips for cooking in a crockpot.
We will continue to add keto instant pot recipes, as we find them. We hope you enjoy this list of low carb instant pot recipes, and all the tips we are sharing.
Making Low Carb Instant Pot Recipes
One of our favorite kitchen tools is the instant pot. It makes cooking easy and it's fairly inexpensive. You can buy one on sale at most stores or online, and there are quite a few you can buy used.
Keto and low carb meals are super easy to prepare in the instant pot. Forget to take something out of the freezer? No worries, you can cook foods from frozen in the instant pot.
Need a quick dinner idea? Keto instant pot recipes are super quick, usually an hour or less for most recipes. Almost any meal that you'd cook in the oven or a slow cooker can be made in an instant pot.
Instant pots are great for cooking easy recipes with limited work - which is great for those of us who lead busy lifestyles or who don't like to spend hours in the kitchen. I have a 6QT instant pot, but you can use almost any size. Just adjust the recipe up or down, depending on the size of your instant pot.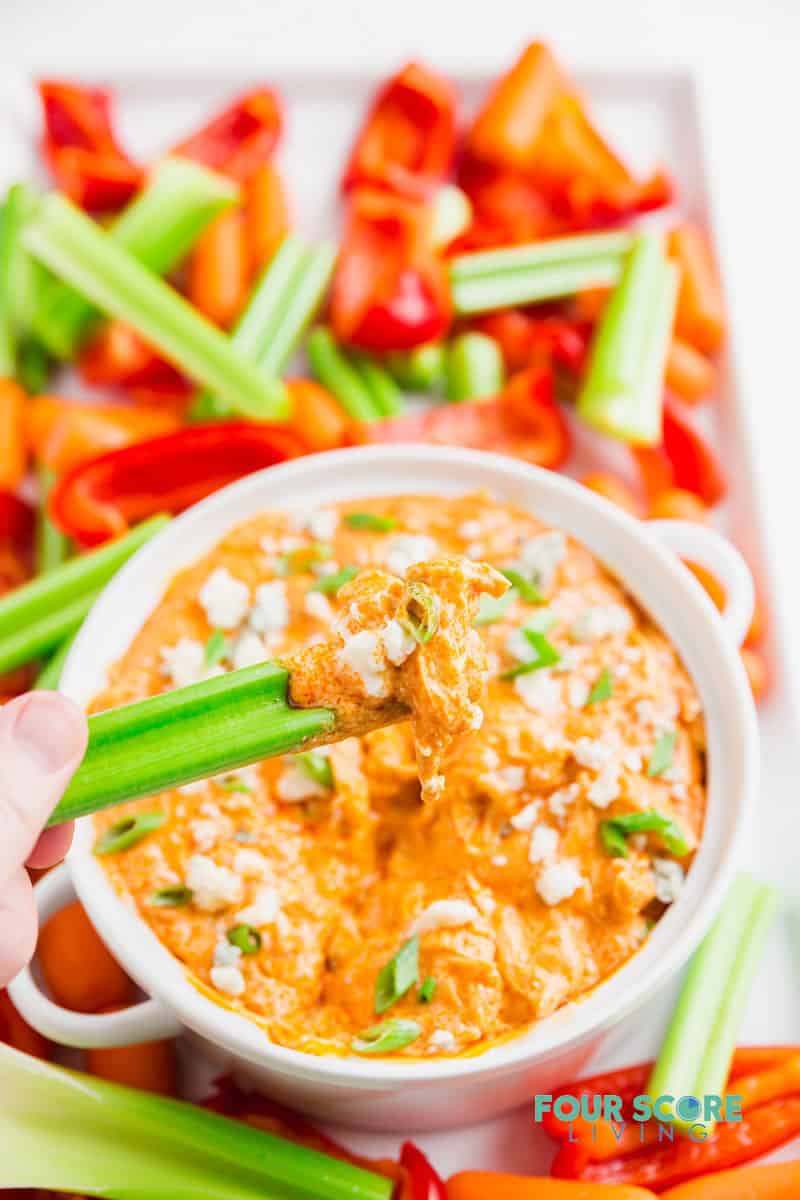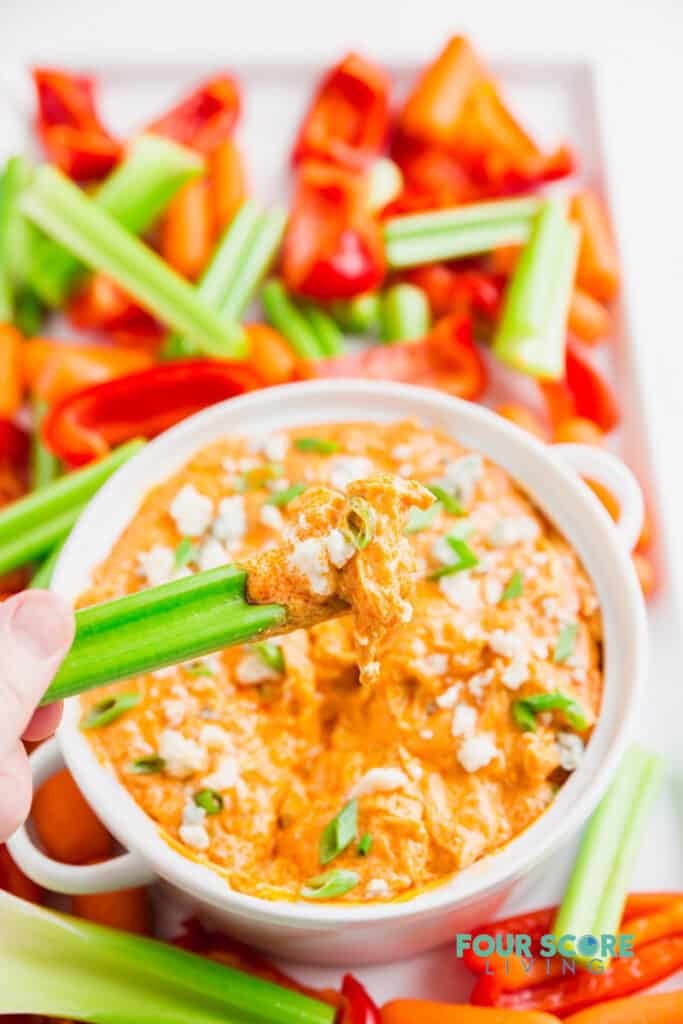 Keto Instant Pot Recipes - Tips
Prepping Ingredients - Prepare everything you need for your keto instant pot meal the night before. Chop up the veggies, and meats, and measure out your spices. Keto instant pot recipes should be easy enough that you can throw everything in the instant pot as soon as your home from work, but prepping ingredients the night before will save even more time.
Picking the meat – Because instant pots cook meats at a really high pressure while retaining most of the moisture, you don't need to purchase the most expensive cut of meat. Most cuts of meat will be tender after cooked in the instant pot.
Don't add oil – Unless you are browning or sautéing ingredient for flavor before you pressure cook the recipe, no need to add oil. The fat that is marbled throughout the meat will cook down, adding enough oil to the recipe. For recipes that call for broth, it's enough to keep ingredients from sticking.
Use xanthan gum to thicken sauces – If you'd like to thicken the broth or any of the liquid in the keto instant pot recipes, consider adding some xanthan gum at the end, after it's done cooking and the pressure has been released. 1-2 teaspoons, depending on the volume of the recipe, should do fine. Start with 1 teaspoon, mix it with a little water, and add it to the inner pot of the instant pot. Stir it and let it sit for 5-10 minutes, and stir again before serving.
This is a general guideline. Please always check the recipes for doneness, before serving. Also note that recipes with a lot of dairy do better when you add the dairy to the end. Again, check the recipes instructions before cooking.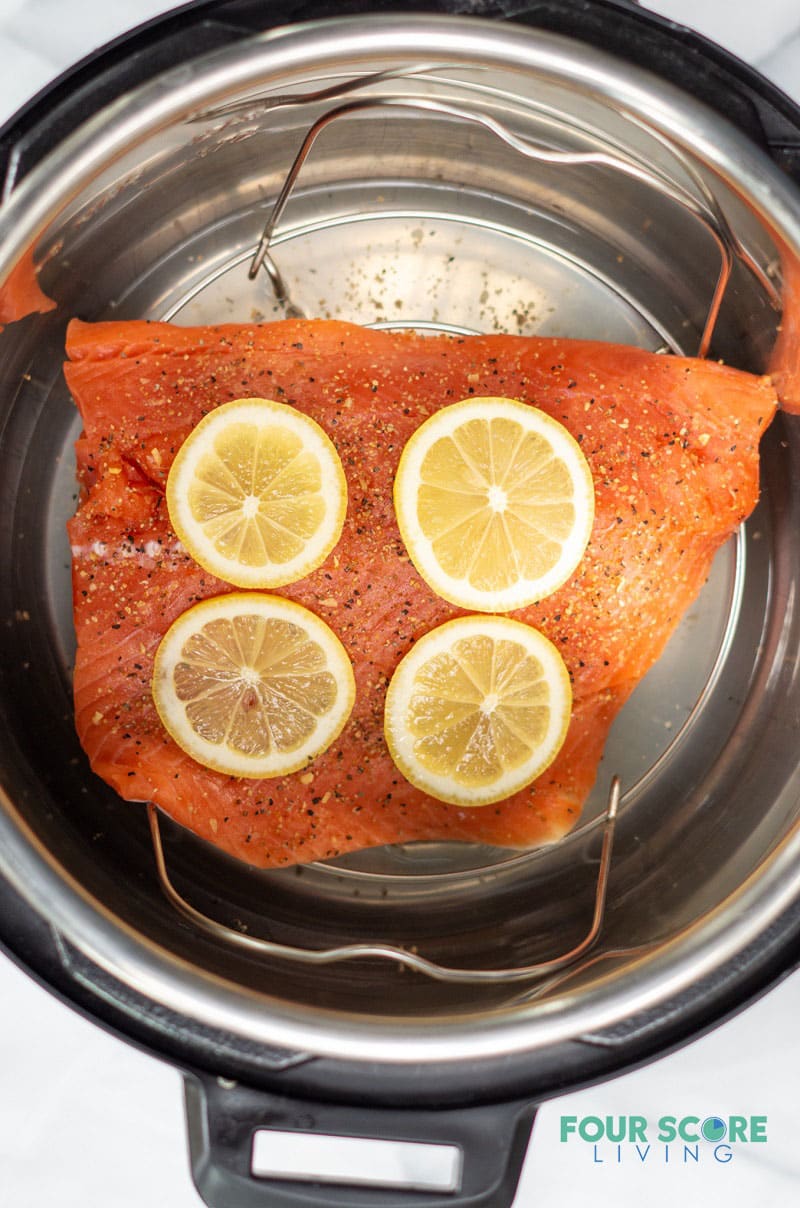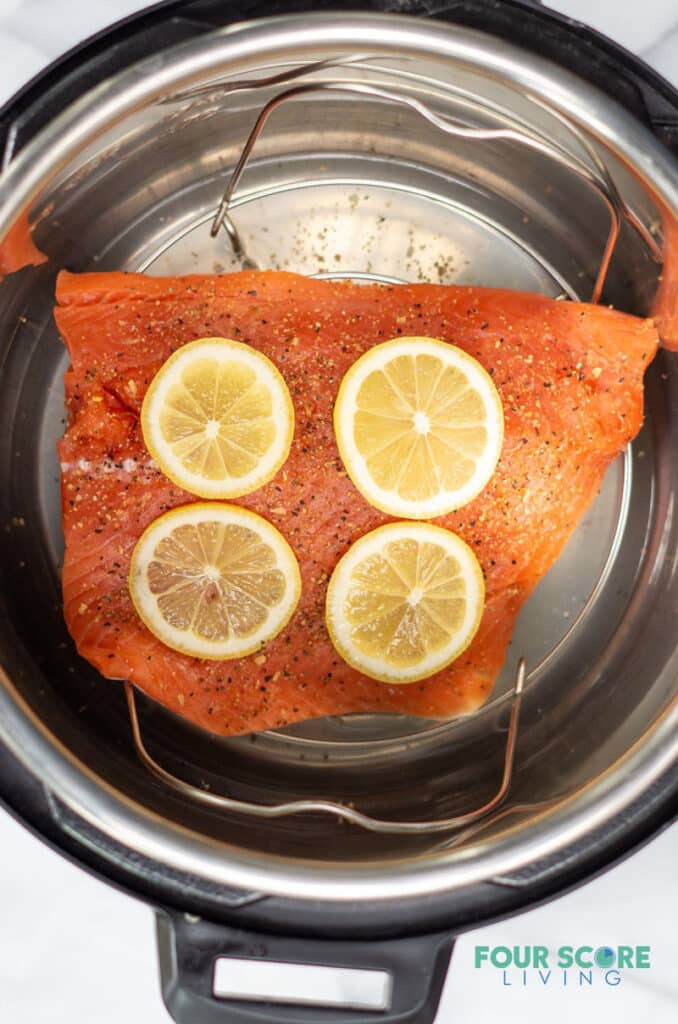 What is considered low-carb?
There is no strict definition of a low-carb diet. Typically, anything under 100 grams of carbs a day is considered low-carb. With the keto diet, many people stick to less than 20 grams of net carbs (carbs minus fiber), while some stick to 20 grams of carbs total (they don't do net carbs).
Low Carb Instant Pot Recipes
Here are some great keto instant pot recipes to get you started.
Instant Pot Cauliflower Soup - Instant pot Keto Cauliflower Soup is a creamy, filling, delicious and low carb soup that you'll crave in cold months. You'll love how easy it is to make this comfort food staple.
Keto Broccoli Cheese Soup - What is more comforting than a smooth, delicious, creamy broccoli cheese soup? A keto broccoli cheese soup that is made in less than 30 minutes in your instant pot.
Instant Pot Salmon - Did you know that you can make mouthwatering, flavorful salmon fillets right in your Instant Pot? This Instant Pot Salmon recipe requires minimal prep work but yields deliciously flaky, delicate results. Serve this with Instant Pot Broccoli and Keto Rolls for a quick and easy meal.
Keto Buffalo Chicken Dip that's perfect when you need a good keto dip or appetizer. It only uses a handful of ingredients and it's bursting with flavor.
Keto Taco Soup - A flavorful, healthy keto taco soup that uses only a handful of ingredients. This keto soup recipe is naturally dairy-free but I've included instructions on what to add to make a creamy keto taco soup.
Keto Chicken Taco Soup - Low Carb Chicken Taco Soup that's healthy, bursting with flavor, and super filling. Top this delightful keto chicken taco soup with your favorite toppings. We like to top it with sour cream, cheese, and sliced jalapenos for a comforting meal.
Instant Pot Beef Short Rib - Tender, and fall-of-the-bone good, these Instant Pot Beef Short Ribs are going to be a new favorite Pressure Cooker Ribs. It's the best pressure cooker beef short ribs recipe, in my opinion. We love serving short ribs with Keto Coleslaw and Keto Cornbread.
Instant Pot Chicken Salsa - A super simple recipe for instant pot salsa chicken that is ready in under 30 minutes. This instant pot salsa chicken recipe uses three ingredients that most people who love tacos have on hand. Serve this on top of Keto Chips with some Keto Queso for some awesome nachos.
Instant Pot Chicken Stir Fry - Make this simple and completely delicious Instant Pot Chicken Stir Fry with vegetables for dinner this week. This recipe is fast, easy, and filling. Stir fries are an excellent dinner option for busy families because they're one pot meals, simple to make, and are packed with protein and vegetables. Serve with cauliflower rice for a quick and complete meal.
Instant Pot Fajitas will soon find their way into your regular dinner rotation because of how simple and delicious they are. Perfectly seasoned, tender strips of chicken with savory peppers and onions make a perfect filling for soft tortillas. Serve with keto tortillas for the perfect keto instant pot recipe.
Instant Pot Carnitas - If you've never tried your hand at making homemade versions of your favorite restaurant dishes, that will change after you make Instant Pot Carnitas. This instant pot carnitas recipe uses everyday ingredients and it's ready in under an hour. Serve this keto pressure cooker recipe with Keto Broccoli Salad for a complete meal.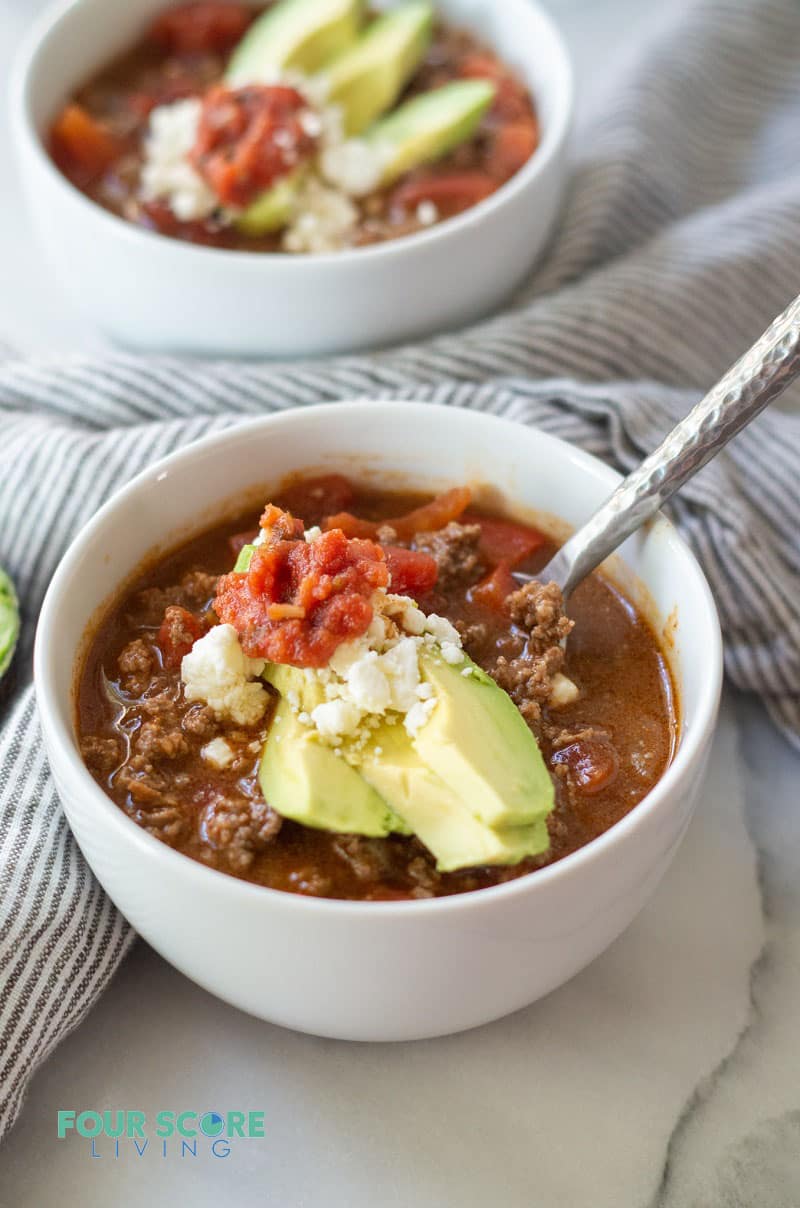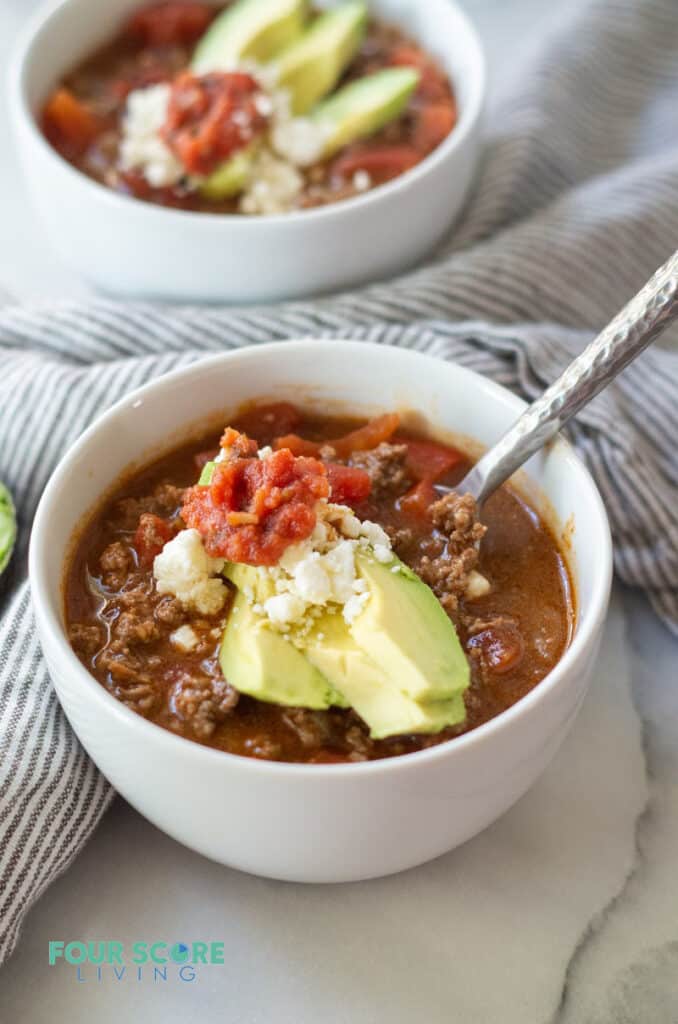 What is your favorite keto instant pot recipe or low carb instant pot recipe? Let us know in the comments below.
Keto Products We Keep Stocked:
Bob's Red Mill Super Fine Gluten-Free Ground Almond Flour
Our Favorite Kitchen Tools:
What's your favorite kitchen tool? Leave a comment below letting us know.
LET'S GET SOCIAL, you can follow Four Score Living on Pinterest, Facebook, and Instagram. You can also leave a comment below if you have any questions.
Did you make any of these keto instant pot recipes? Leave a comment below letting us know which low carb instant pot recipe was your favorite.
Related Articles: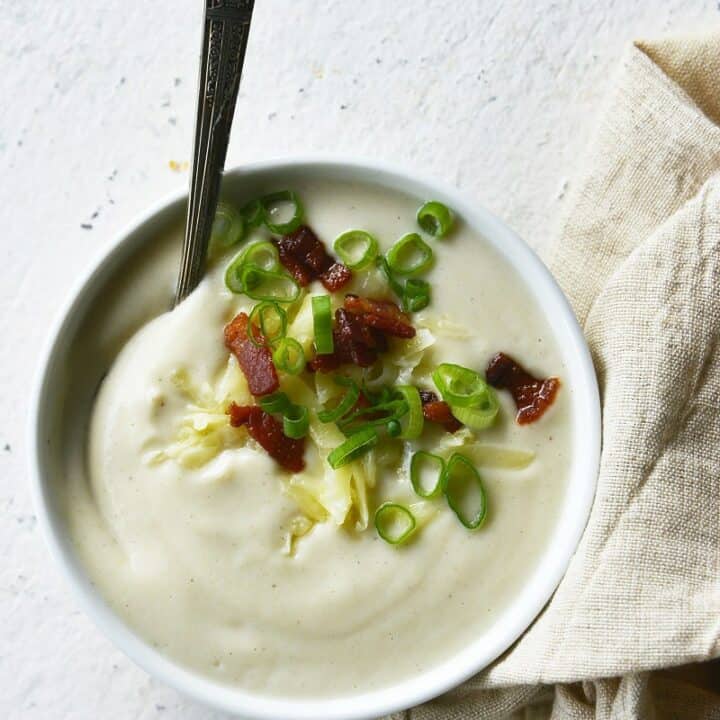 35+ Best Keto Instant Pot Recipes: Soup
Let's talk about keto instant pot recipes! We're sharing tips and tricks for making the best low carb instant pot recipes, keto pressure cooker recipes, and low carb pressure cooker recipes. We're also including a collection of keto instant pot recipes from some of our favorite bloggers.
Ingredients
2 slices bacon, diced
1 medium yellow onion, diced
2 cloves garlic, crushed or minced
1 ½ pounds cauliflower (about half of a medium-sized head), cut into florets
1 cup chicken or vegetable stock
½ teaspoon salt
¼ teaspoon black pepper
¼ cup heavy cream
4 ounces (1 cup) shredded white cheddar, divided
2 scallions, green and white parts, thinly sliced
Instructions
Turn pressure cooker on, press "Sauté", and wait 2 minutes for the pot to heat up.
Add the chopped bacon and cook until crispy, about 5 minutes, stirring occasionally. Transfer to a plate and set aside to top the soup later.
Add the onion and cook until starting to soften, about 2 minutes, stirring occasionally. Add the garlic and cook 1 minute, stirring constantly. Press "Cancel" to stop sautéing.
Add the cauliflower, stock, salt, and black pepper to the pot. Turn the pot on Manual, High Pressure for 3 minutes and then do a quick release.
Carefully puree the soup using an immersion blender (or transfer it to a regular blender and puree). Set the pot to "Warm" and stir in half the cheese until melted, reserving the other half for topping. Stir in the cream. Press "Cancel" to turn off the pot.
Ladle the soup into bowls and top each with crisped bacon, cheese, and scallion.


Notes
Serve soup immediately, or refrigerate for up to 3 days and reheat later, adding garnishes in just before serving.
Nutrition Information:
Yield:

4
Serving Size:

1
Amount Per Serving:
Calories:

324
Total Fat:

22g
Saturated Fat:

11g
Trans Fat:

0g
Unsaturated Fat:

9g
Cholesterol:

82mg
Sodium:

769mg
Carbohydrates:

10g
Net Carbohydrates:

5g
Fiber:

5g
Sugar:

6g
Protein:

21g
The nutrition information for this recipe is an approximate total per serving. Please double check the nutrition information for your exact ingredients and brands.
Keto Instant Pot Recipes
General Instant Pot Tips from the Instant Pot Website
"Each recipe may be slightly different depending on the author. Before beginning to cook, read through the entire recipe so you know what ingredients to add and when to add them, which pressure level to use, the cooking time and the release method."
"Prior to starting, ensure the inner pot is positioned in the cooker base. If you have added water, ensure the exterior of the inner pot is dry before positioning in the cooker base."
"Allow meats to "rest" 5-20 minutes (depending on size of cut) after cooking to ensure juiciness."
"The cooker handles are also a lid holder. The lid has been designed with lid fins that fit perfectly inside the right- and left-handed cooker base handles."
"Remember to turn off your Instant Pot. On older models the 'Keep Warm/Cancel' buttons are the same, so ensure that when selected, the display indicates OFF."
"Do not touch the lid's hot surfaces during or after cooking."
"Replace the silicone sealing ring every 18-24 months, as they will stretch over time with normal use."
"Always ensure that the steam release handle/valve, steam release pipe, anti-block shield, float valve, and heating element are clean and free of food particles and debris before cooking."
Cut larger pieces of food into smaller uniform sizes for even and thorough cooking."
For the complete list of tips and instructions for cooking at a higher elevation, check out the official Instant Pot Tips.
Prefer slow cooker recipes? Try these Keto Crockpot Recipes.