are mushrooms keto friendly? Many find themselves exploring the keto diet to improve their health, blood sugar regulation, or for mental clarity.
And mushrooms are a great addition to your keto lifestyle because they are low in carbs, taste great with fat, and many species are linked to cognitive health.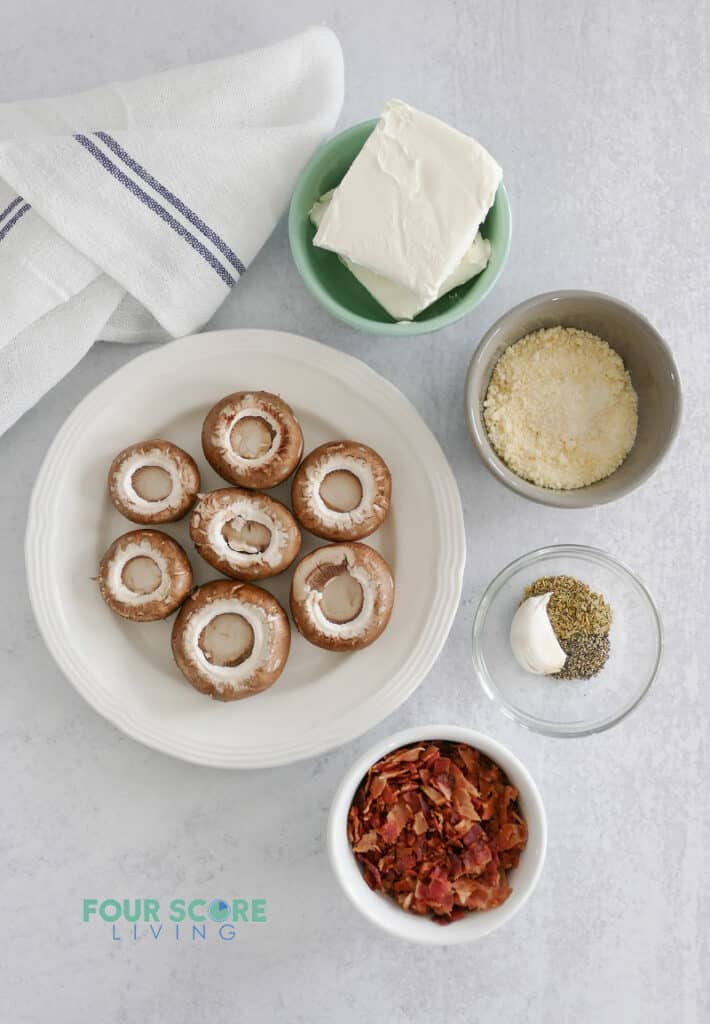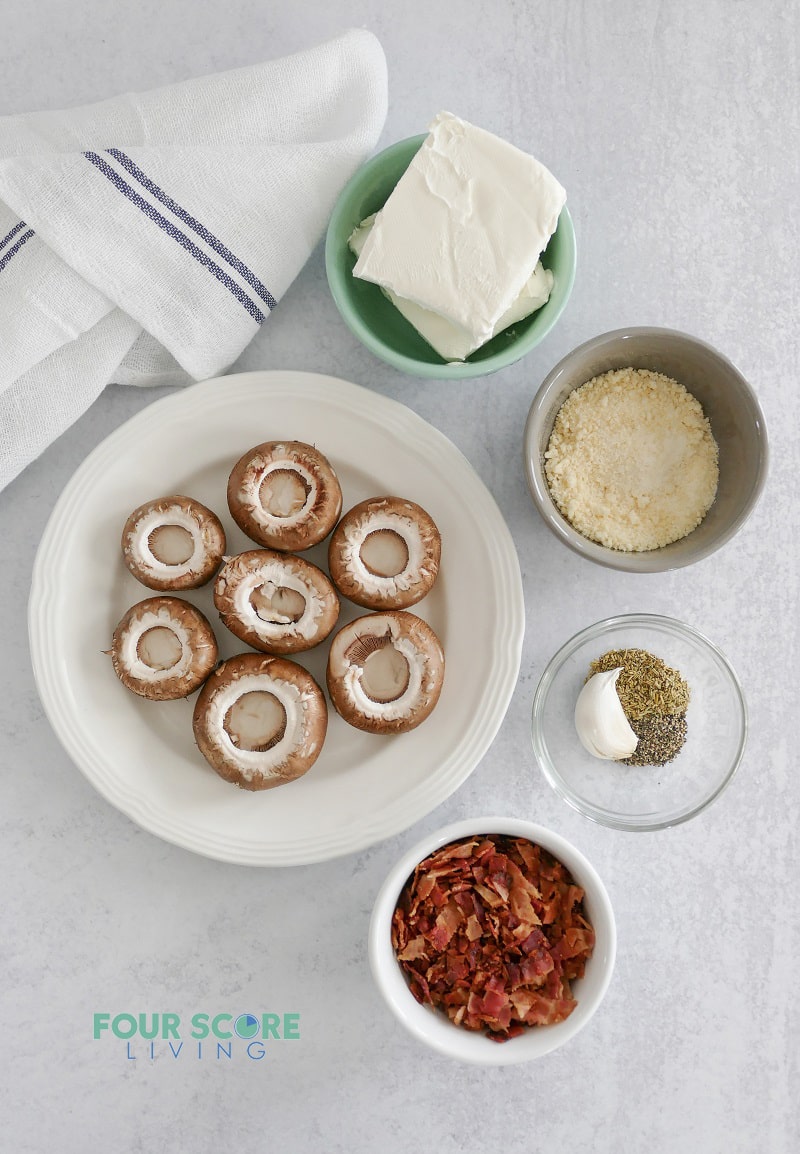 In a state of ketosis, your body uses ketones for energy instead of glucose, which gives you steady energy all day, avoiding the dreaded sugar-crash.
Let's explore all the reasons mushrooms can help round out your meal plan.
Why are mushrooms keto friendly?
One cup (96 grams) of mushrooms is only 3 grams of carbs, 3 grams of protein, and 0 grams of fat. Even though there is little to no fat in mushrooms, they pair wonderfully with fat.
Mushrooms are the "natural internet".
Mushrooms contain a network of threads called mycelium, and they are sometimes referred to as the "natural internet". This allows the mushrooms to communicate with the ecosystem around it, and assess which plants are needing more nutrients that can be found in the soil.
They bring balance to whatever environment they're in. They shuttle carbon to plants, they decompose dead plant material, they are incredible.
What kinds of mushrooms should I eat on keto?
Well, it goes without saying, but avoid the poisonous mushrooms.
Here are the most easily accessible mushrooms you can find in your local grocery store.
If you would like to try foraging wild mushrooms, always find a guide for safe harvesting. This is a really fun way to connect to this funny little fungi.
White Button- The most common and well-known mushroom variety is the white button mushroom. And though they may seem common, studies are showing some incredible links in immune health.
Shiitake- Shiitake are denser, contain more iron and protein, and are also pricier. They are my favorite mushroom to add to Asian-inspired dishes, like stir-fry.
They contain a powerful amino acid called L-ergothioneine which helps protect cells from oxidative damage. And shiitake mushrooms are the best food source available for this amino acid.
Portobello- These are the same species as the white button mushroom, so they have the same nutritional benefits. But what these excel in is giving you culinary options.
The cap of the Portobello can grow as wide as 6 inches in diameter.
You can use these caps as a replacement for meat. You can marinate it and grill it on the barbeque just like you would a juicy steak.
Chanterelle- Not only are chanterelle mushrooms beautiful to look at, especially in their natural habitat, they are meaty and delicious.
Porcini- There aren't extensive studies being conducted about porcini mushrooms currently, but they are a staple in Italian kitchens everywhere due to their delicious nutty taste.
Did you know the Italian name porcini means "piglets"?
Oyster- The oyster mushroom might be my favorite. It grows out of the trunks of trees in a beautiful cascading fashion.
There are so many different colors! Pink, yellow, black, and white.
How many mushrooms can I eat on keto?
It's quite difficult to overeat mushrooms on the keto diet. You would need to eat over 6 cups of mushrooms to possibly kick you out of a ketogenic state (in their raw form).
If you cook mushrooms in fat, you will find that because of fat's high level of satiety, you naturally eat less.
Either way, it's difficult to eat too many mushrooms.
How to cook mushrooms?
Mushrooms are more easily digestible when cooked. And who wouldn't rather eat mushrooms sautéed in garlic and butter instead of raw!
Do you wash mushrooms or wipe them off? When you are prepping your mushrooms, it is advised by The Mushroom Bureau that all you need to do is wipe them off with a damp cloth.
Sautéed - If you have small mushrooms, try sautéing them whole with butter, salt and pepper (look at the tip below for when to add seasonings), and whatever fresh herb you want to toss them in.
For larger mushrooms, slice them evenly and cook on medium low until perfectly brown and tender.
Blended - Mushrooms work perfectly with fat, so a cream based mushroom recipe would be so yummy, and keto friendly. Check out this Keto Cream of Mushroom Soup recipe.
Roasted- This is a quick and easy way to cook a few items for dinner, all at once. You can cook carrots, beets, sausage, etc. all at once in the oven for a quick meal option.
Preheat your oven to 425 F, slice up your mushrooms, toss them in oil, and spread them out on a sheet pan. Roast for 10 minutes, then pull them out and flip them over.
Roast for 5-10 more minutes until brown, and season to taste.
Grilled- The Portobello cap is perfect for grilling. Treat it the same way you would a cut of meat.
Choose a favorite marinade (you only need to let it soak for 10 minutes), and cook it on the grill.
Whole white button mushrooms would be great on a kabob stick with bell peppers and onion too!
Mushroom Tip: Don't add salt or other seasoning until AFTER the mushrooms have browned. Salt draws out the moisture too early which inhibits browning, lengthens cooking time, and gives them a less concentrated flavor.
It also gives them a tougher, less desirable texture.
Keto Mushroom Recipes
Here are a couple keto mushroom recipes we think you will love.
Keto Stuffed Mushrooms - There are so many different and fun variations.
Garlic Butter Mushrooms - An absolute classic and a MUST if you have never had mushrooms this way.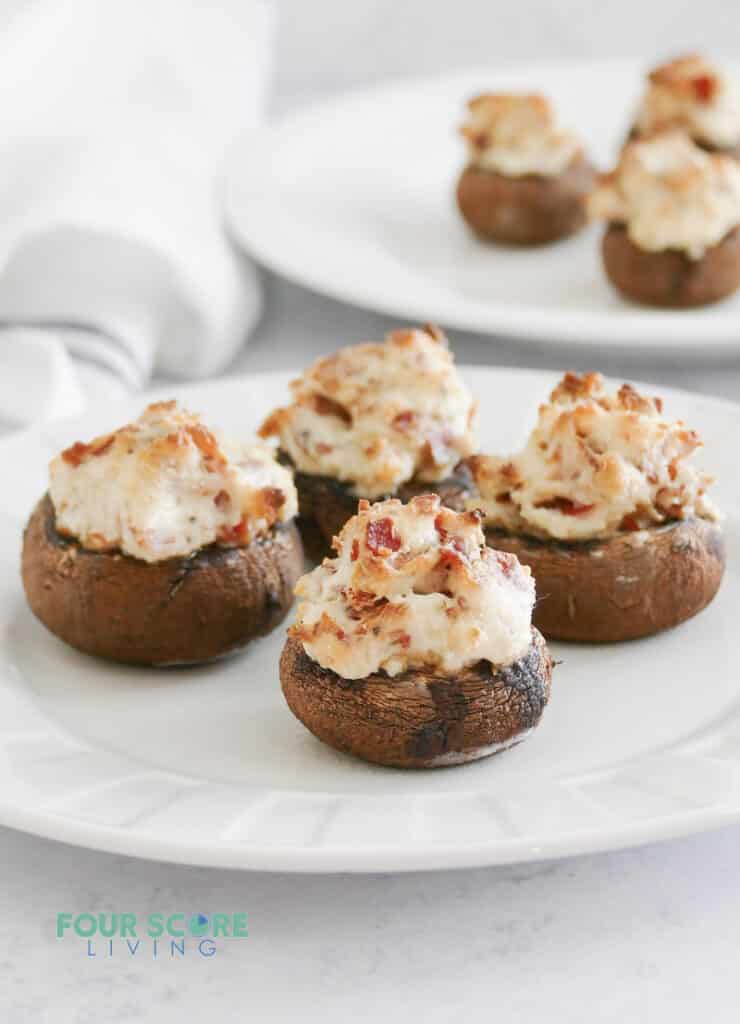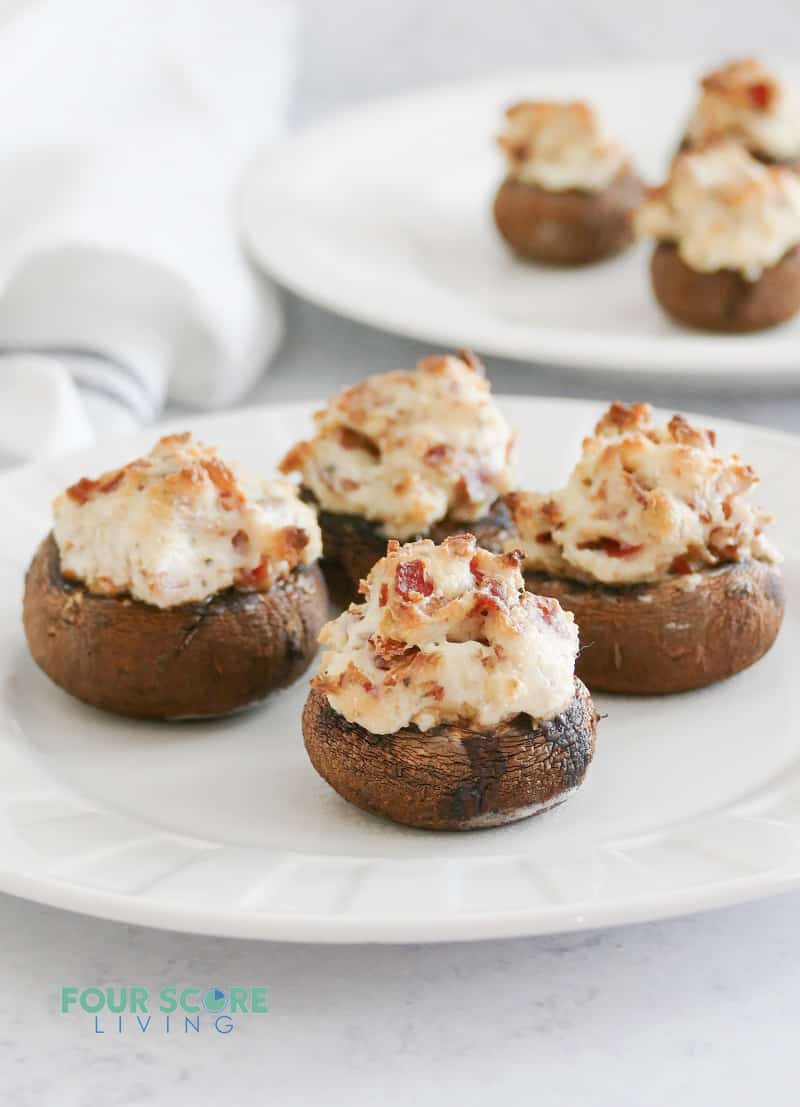 What's your favorite way to cook mushrooms? Let us know in the comments below.
More Articles:
We hope you enjoyed reading this article. Please help us out by leaving a quick review and star ★ rating below.
LET'S GET SOCIAL, you can follow Four Score Living on Pinterest. You can also leave a comment below if you have any questions.