Ketosis is a state where your body burns fat for fuel, so depending on how much apple you consume, it can throw you out of ketosis.
Apples have a higher ratio of carbohydrates when compared to other fruits (such as berries), so we like to offer simple strategies if you want to incorporate apples in your keto lifestyle, instead of eliminating them completely.
So if you're asking yourself, "Are apples keto friendly?" The answer is, let's make it work for you.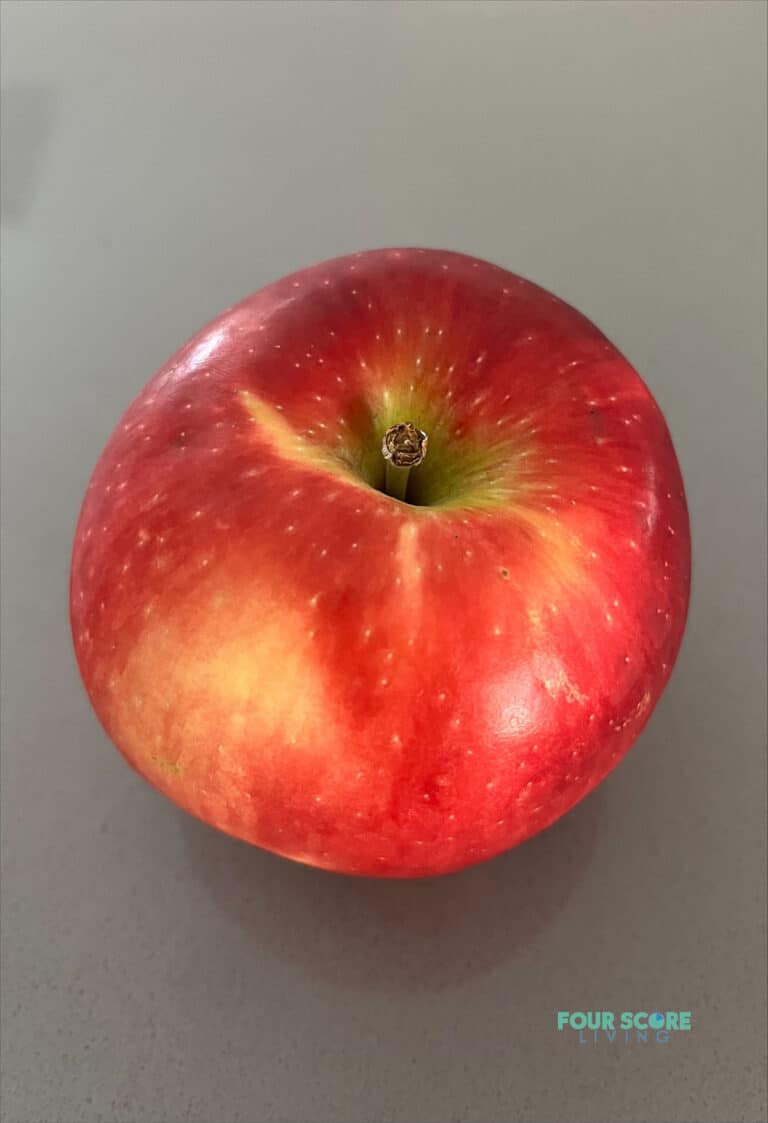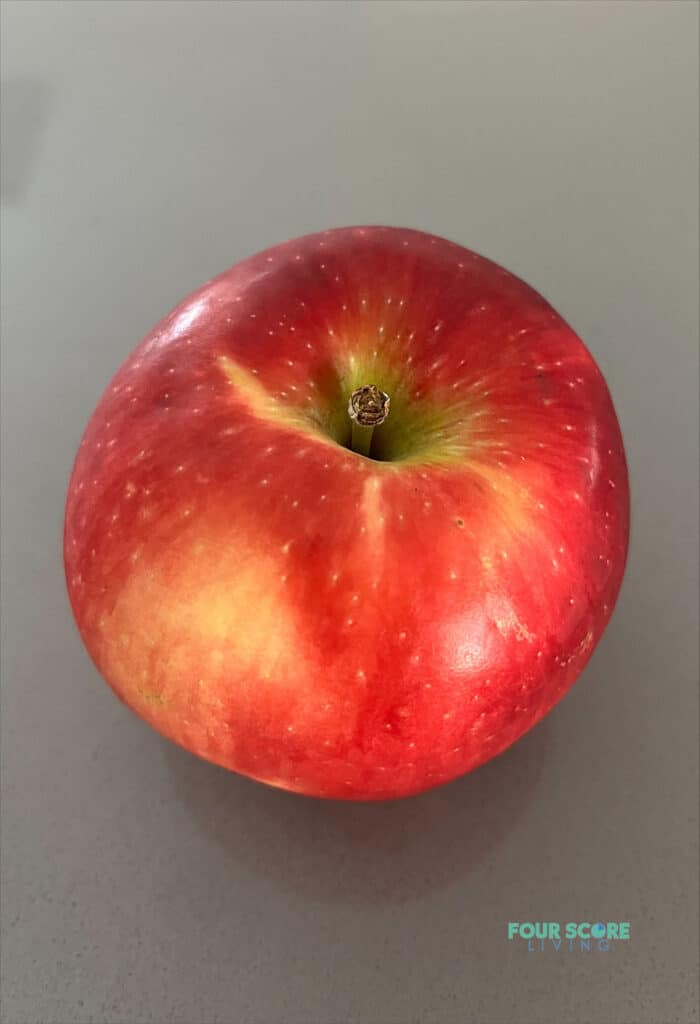 Will apples kick me out of ketosis?
Possibly. This depends on your daily allotted amount of carbs that allow you to maintain a ketogenic state. It is generally agreed upon that you can stay in ketosis by limiting carbs to under 50 grams per day.
Depending on your daily activity level though, 50 grams of carbs a day may or may not maintain ketosis.
If you are a routinely sedentary person, like someone who works at a desk for most of the day, 50 grams could be enough to kick you out of ketosis. You generally need less carbs if you are less active.
But if you are an athlete or highly active person, 50 grams will more likely maintain ketosis while also fueling your active lifestyle.
So while an apple may kick you out of ketosis if you are sedentary, it might be a great addition to an active lifestyle.
What are your goals?
Are you adopting a keto lifestyle for health reasons?
Or….
Are you a seasoned-keto-pro, and looking for more variety?
If you are starting keto due to health reasons, and this is a brand new adventure, it's highly beneficial to avoid sweet foods altogether during the initial transition period (switching from glucose to ketones). This usually takes 3-10 days for your body to adapt to using fat for fuel.
This will allow your taste sensitivity to change and you will find you won't crave sweet foods as much (huge bonus of keto!) And foods will naturally taste sweeter, like beets and carrots.
It's also a good idea to track your food so that you are aware of exactly what you're putting in your body (and when). This is a great observational tool to help you better understand the times when you are craving sweet things, possibly for comfort reasons.
If you have been doing the keto lifestyle for a while and you are looking to add more variety, or you are an active person, apple can absolutely be worked into your lifestyle! We'll offer some great recipes and tips below.
What kind of apples are keto friendly?
Produce that is grown now is very different from the produce our primal ancestors ate. They are bred to be larger and sweeter.
Did you know peaches are 64 times larger than those that were first grown domestically in China around 4,000 BC. They used to be about the size of a cherry!
Here is a look at the net carbs found in typical supermarket apples. All the nutrition facts are based on a medium sized apple (about 150-190 grams) in their raw state.
Granny Smith Carbs - These are our favorite because of their BIG apple flavor. A little goes a long way. They contain about 18 gram of net carbs.
Honeycrisp Carbs- These contain about 21 grams of net carbs.
Gala Apples Carbs- These contain about 20 grams of net carbs.
Fuji Apples Carbs- These contain about 25 grams of net carbs.
Golden Delicious Carbs- These contain about 19 grams of net carbs.
McIntosh Carbs- These contain about 17 grams of net carbs (the lowest amount of the bunch, but smaller in size).
Are apples low carb?
All in all, apples are not low carb if eaten in their entirety. It may fill up a good portion of your carb allotment for the day. But we don't believe you need to deprive yourself of the great apple flavor, especially because they are such a big part of childhood memories (apple pie, yum!). So we came up with a couple of ideas that we think are the perfect solution!
Thin Apple Slices - We discovered a brilliant way to keep apples from going brown. Most of us know that you can toss apple slices with lemon juice, and that will stop the browning process for a few hours.
But did you know that you can soak apple slices in a bowl of water with salt (¼ teaspoon - ½ teaspoon) for a few minutes, rinse the apples, and store them in the fridge for a few days with minimal browning?
Now you can use a small portion of apple without having to throw it away.
Grated Apple - You will follow the same soaking process as the sliced apples, but try grating the apple instead. The grated apple would be delicious sprinkled on our keto oatmeal recipe, or even sprinkled on top of vanilla keto ice cream (just make sure to update your macros).
Apple Pie Spices- For me, apples mean fall. And fall means spices like cinnamon, nutmeg, and ginger. So if you are missing out on fall comfort foods, try incorporating these spices into your keto desserts, and you might find it hits the spot.
Apple Substitute- If you are missing the texture of apples, there are a lot of substitutes that deliver that delicious crunch. Jicama being one. And one serving of jicama is only 5 net carbs.
Keto Apple Recipes
Here are a couple keto apple recipes we think you will love:
Apple and Ham Flatbread - Great way to use those sliced apples in the fridge.
Keto Apple Pie - A great alternative if you are looking for the comfort of apple pie without using apples.
Apple Crumble - Great for those who are metabolically flexible or highly active on keto.
Shredded apple also is delicious in this keto coffee cake.
We hope you love this recipe as much as we did! Please help us out by leaving a quick review and star ★ rating below.
LET'S GET SOCIAL, you can follow Four Score Living on Pinterest. You can also leave a comment below if you have any questions.
More Articles:
Are Brussels Sprouts Keto?